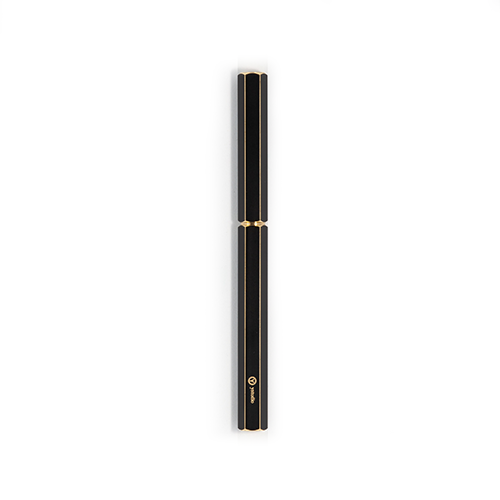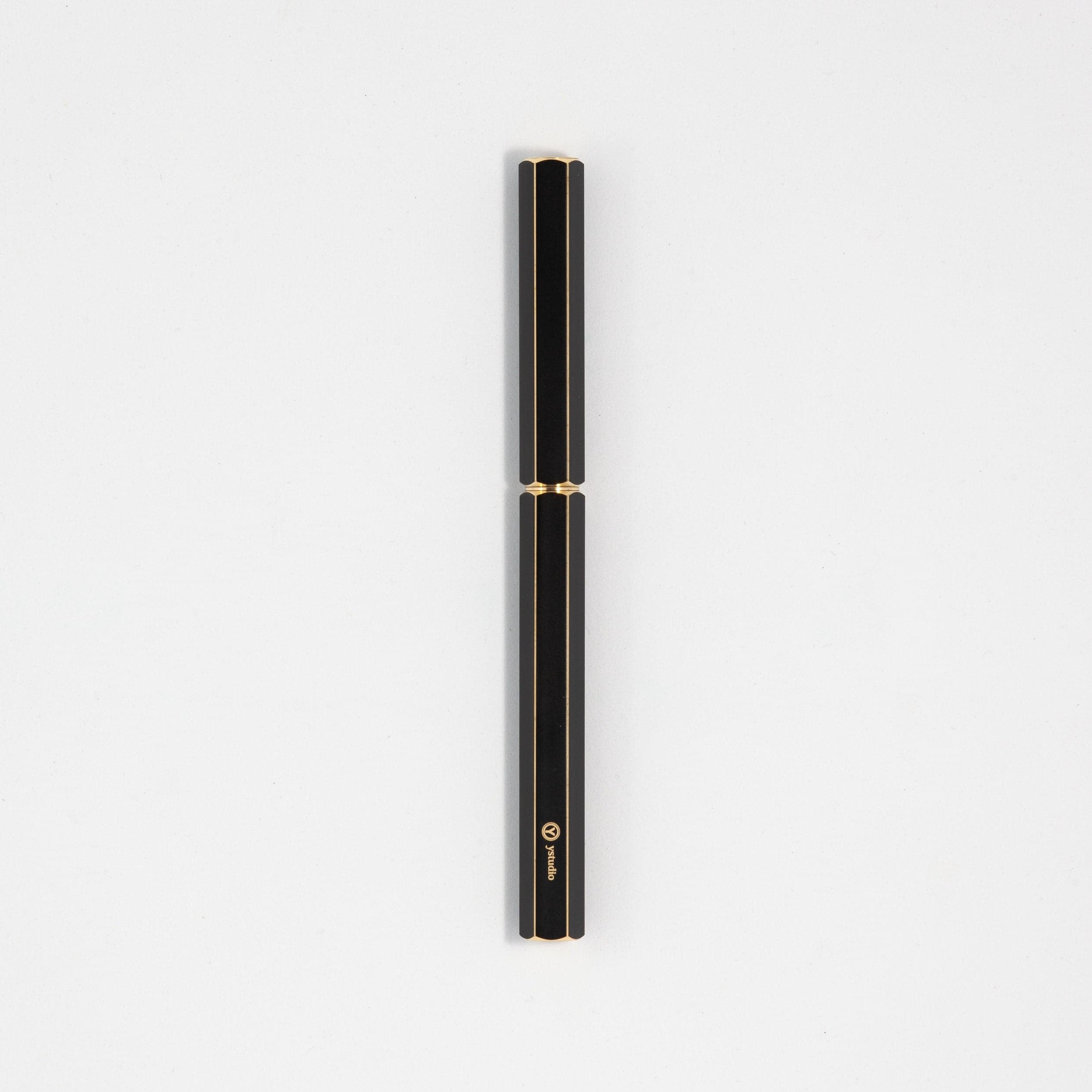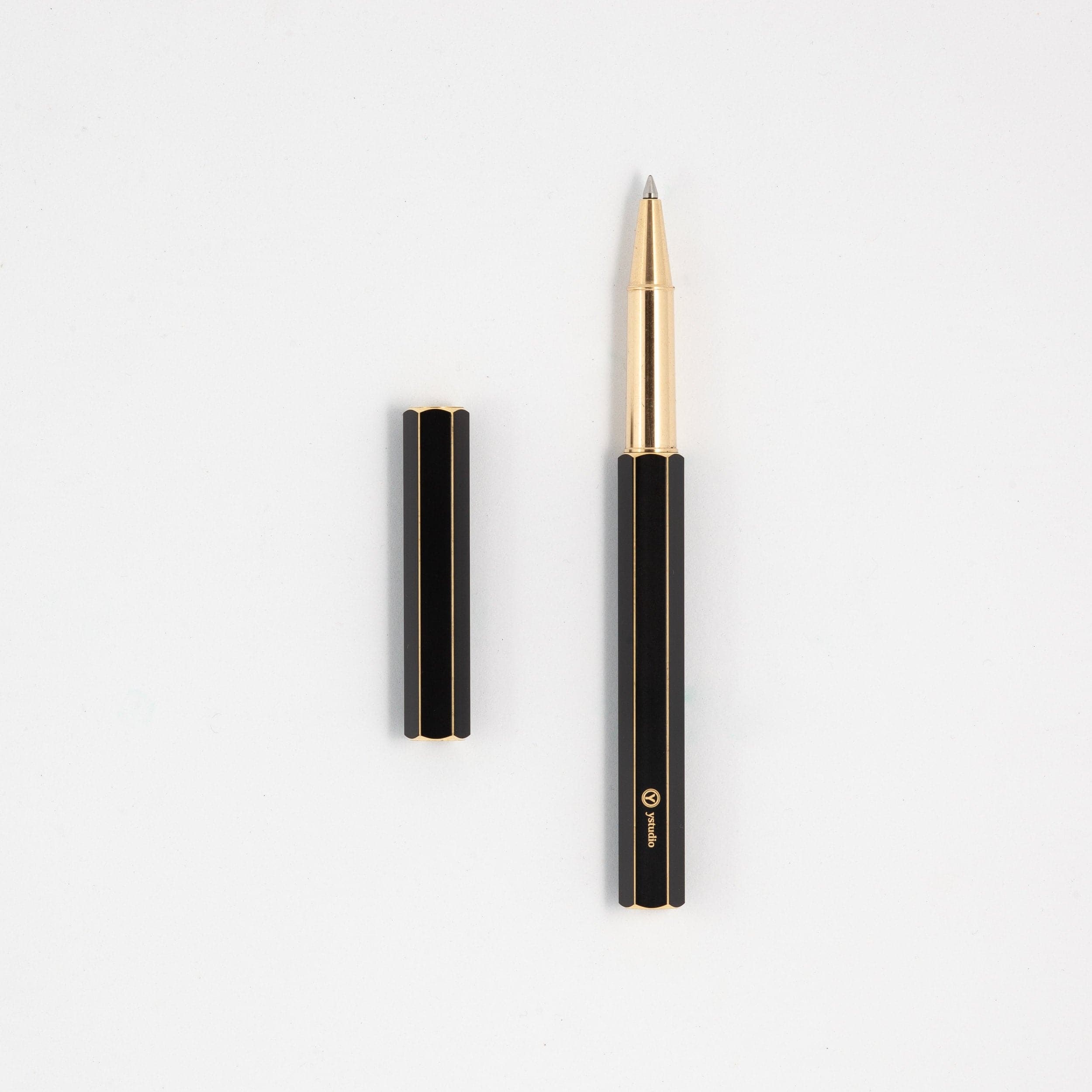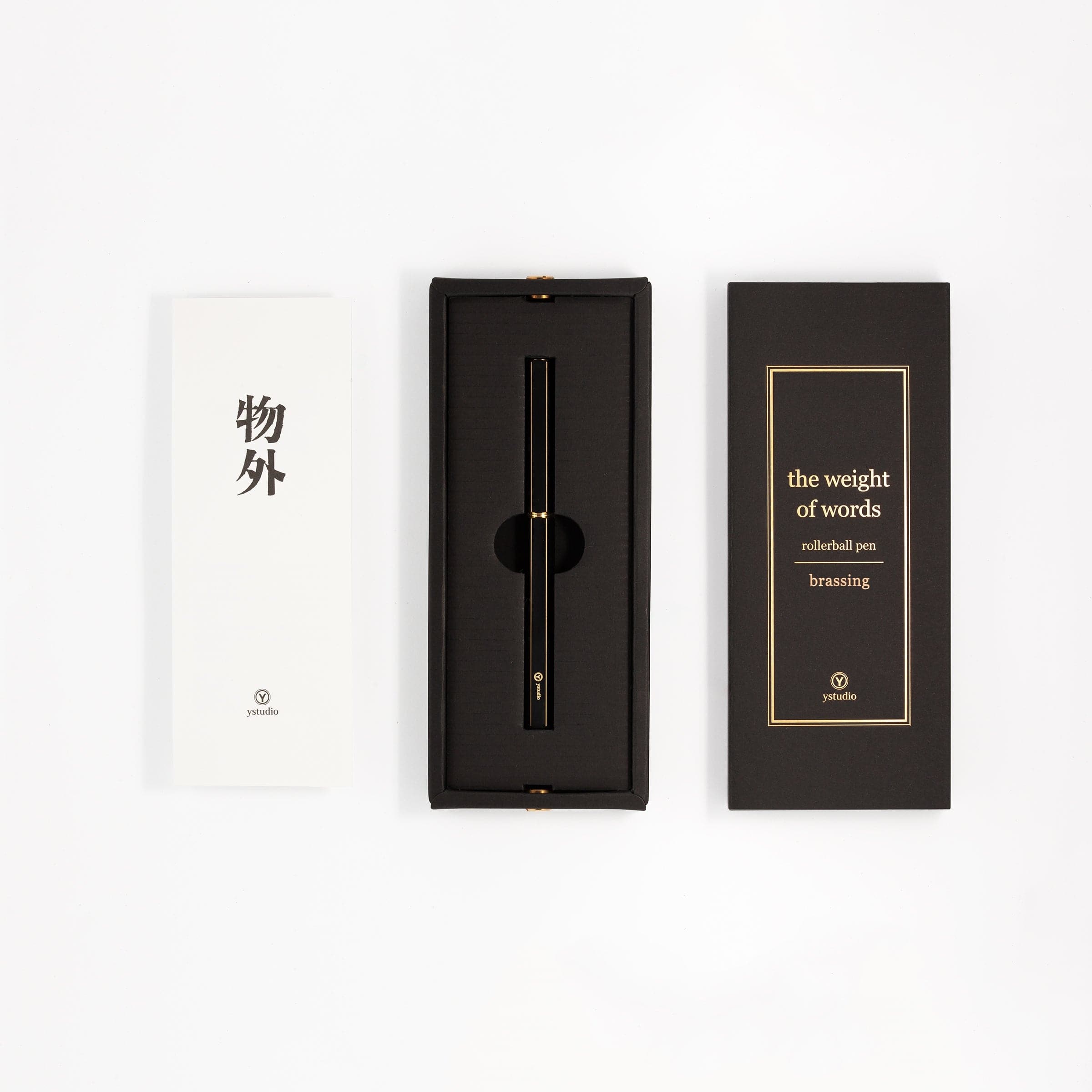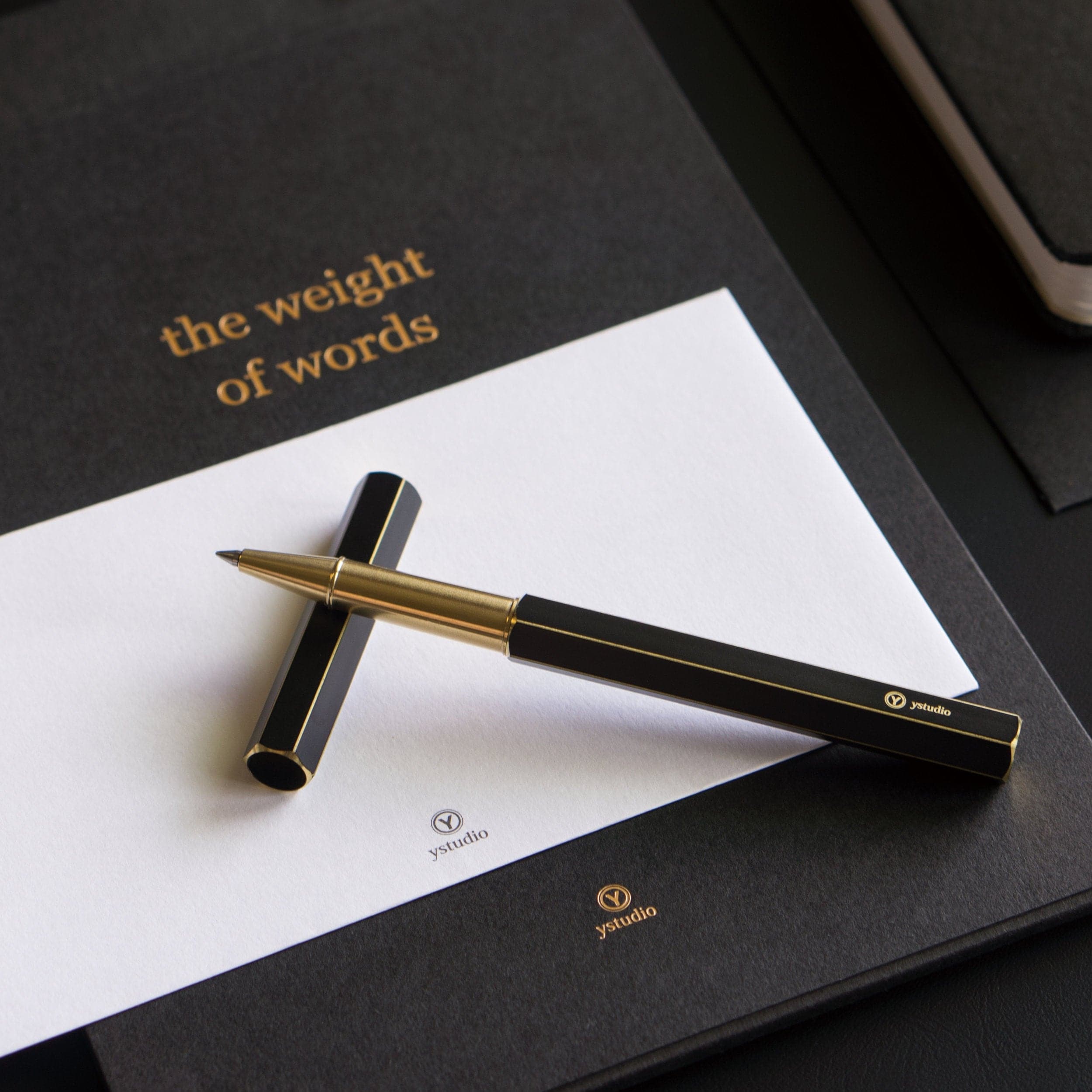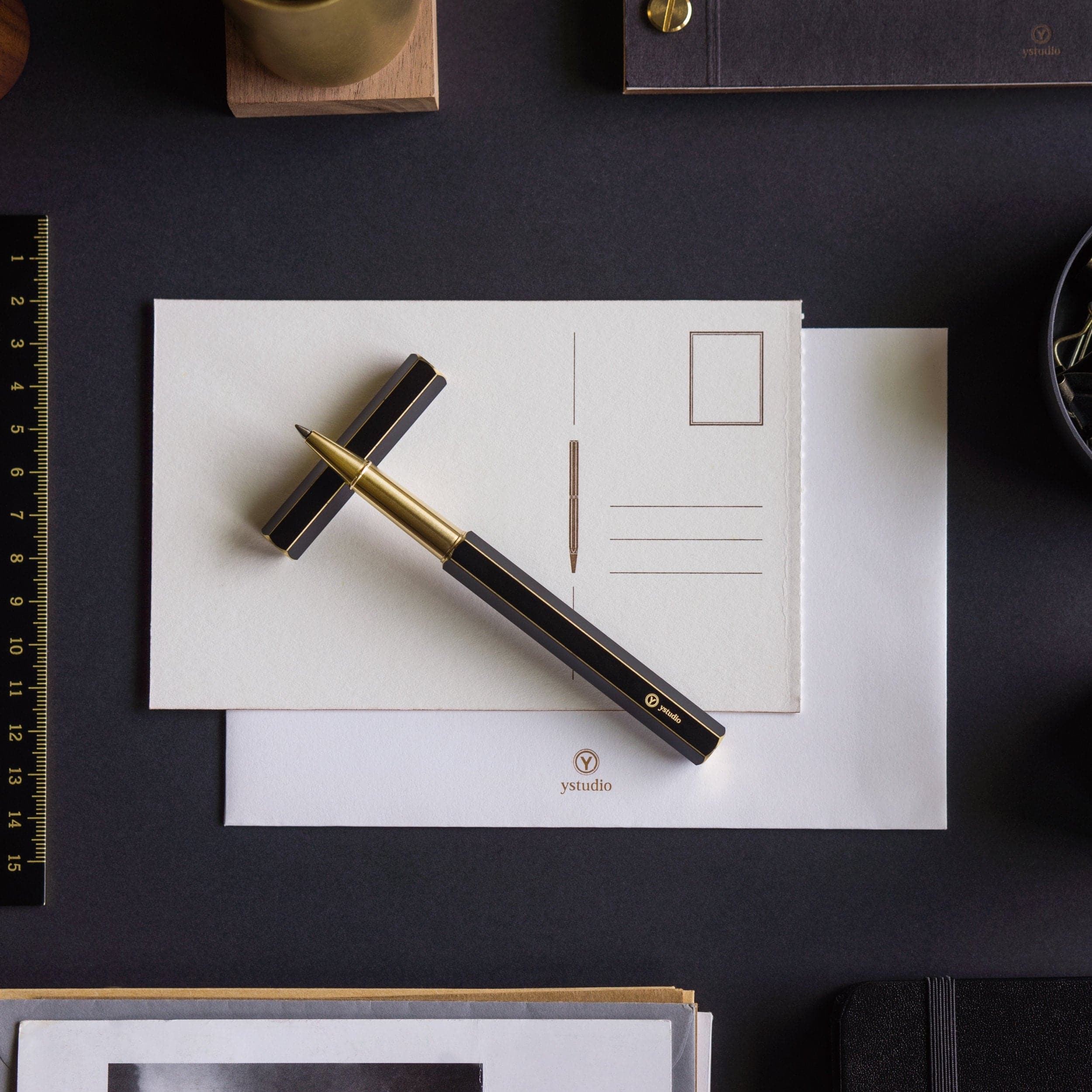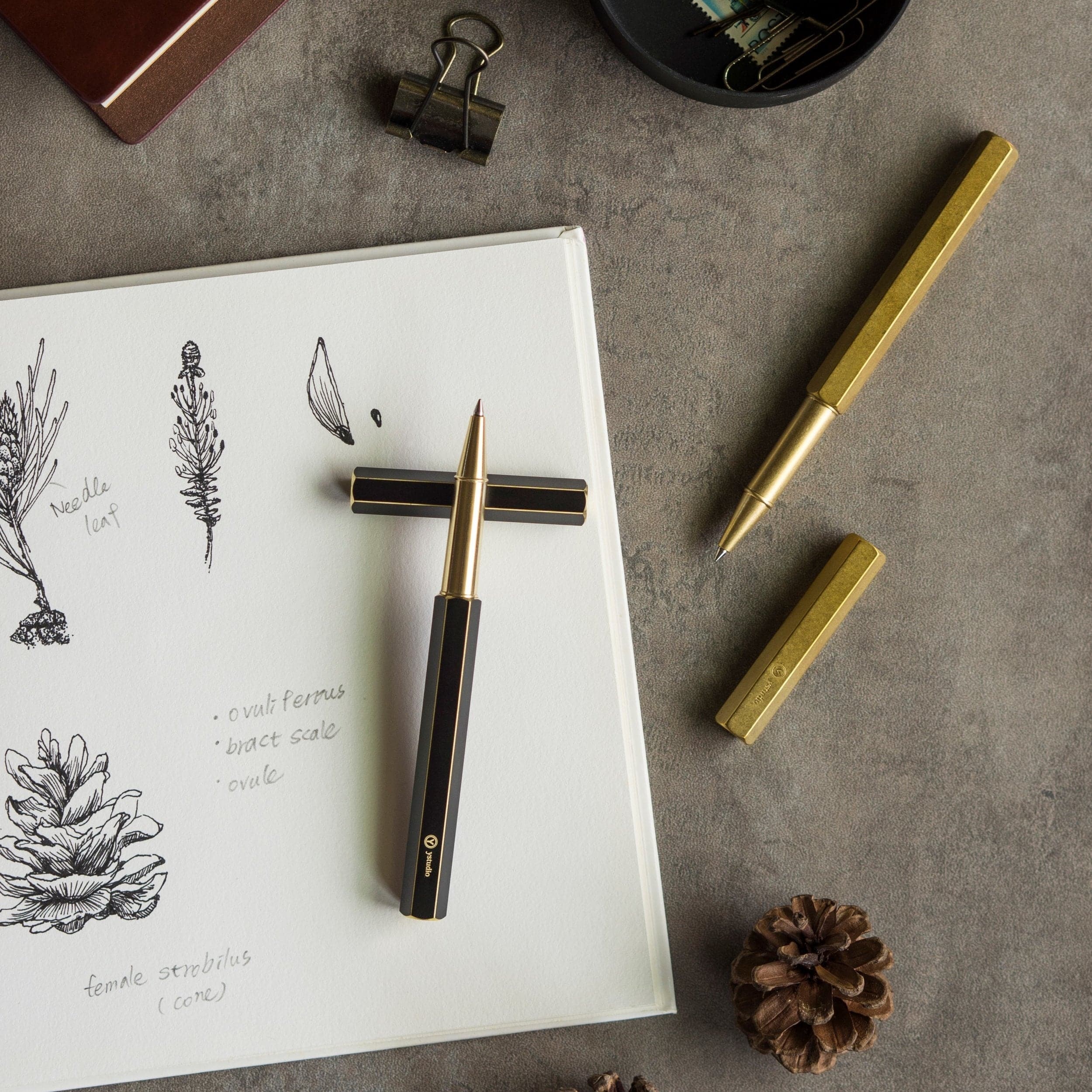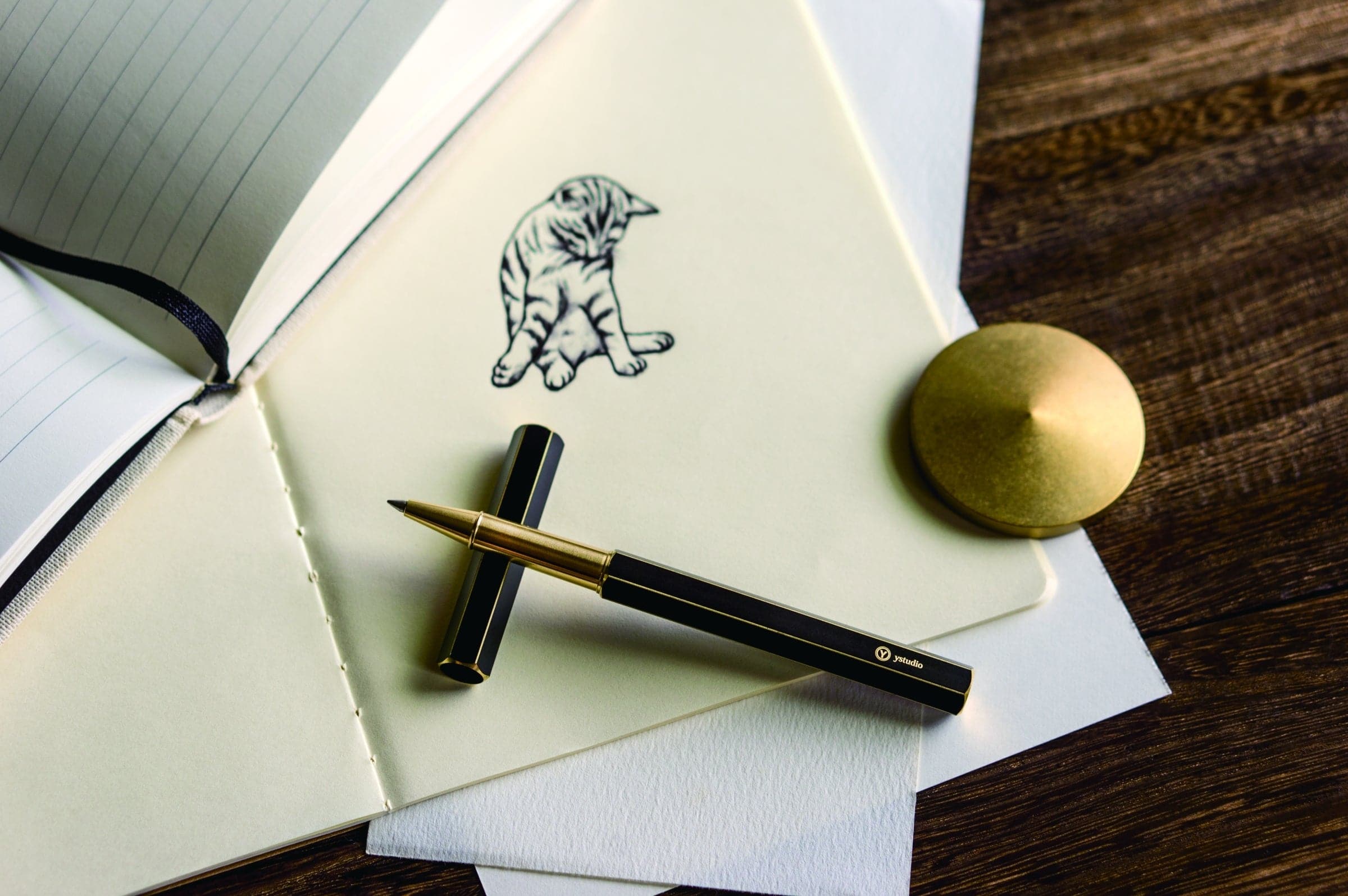 ystudio Brassing - Rollerball Pen
---
Simple, black, with six shining lines revealing the brass underneath. The Brassing Rollerball Pen stands out for its exquisite looks, and yet its functional design is also remarkable. Perfect weight balance provides a stable grip and smooth writing experience. It's a true eye-catcher.
ystudio Brassing - Rollerball Pen
Material: Brass
Dimensions: 9.7mm x 11 mm x 130 mm
Refills: Standard rollerball pen refill (one SCHMIDT Safety Ceramic Roller 5888 F included)
The paint will gradually wear off during daily use, revealing the brass underneath which we called "brassing effect". You can create a personalized brassing effect by removing the paint on the surface with sandpaper which is included in the product's package.