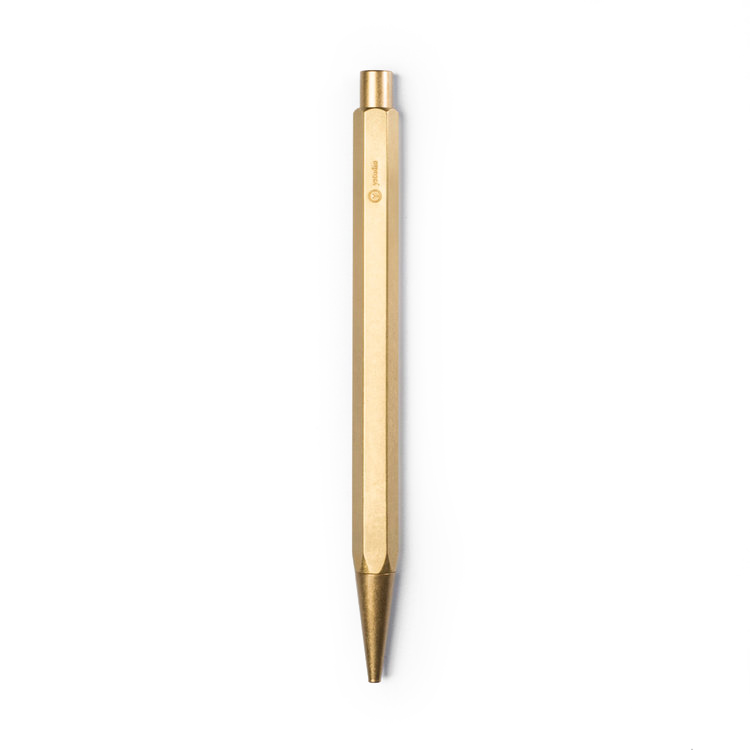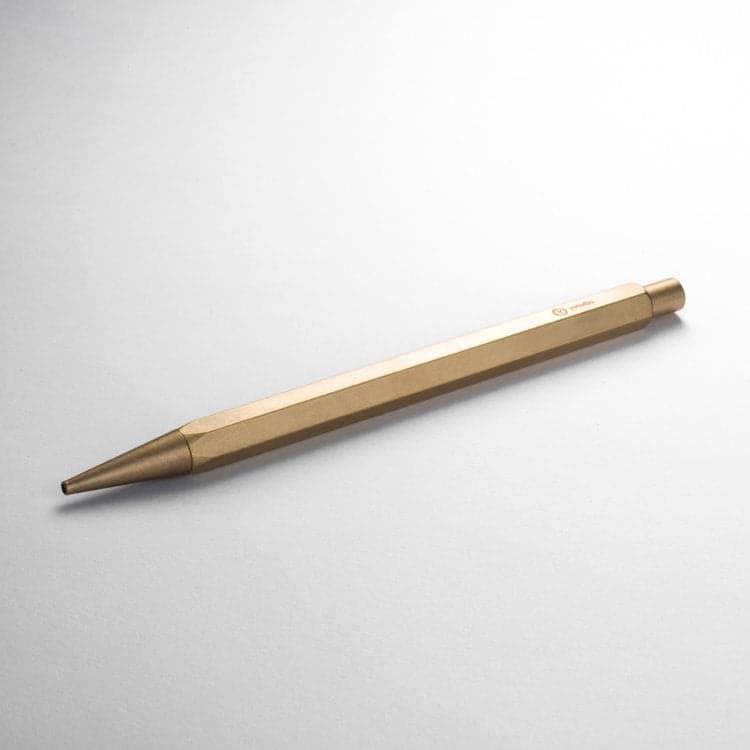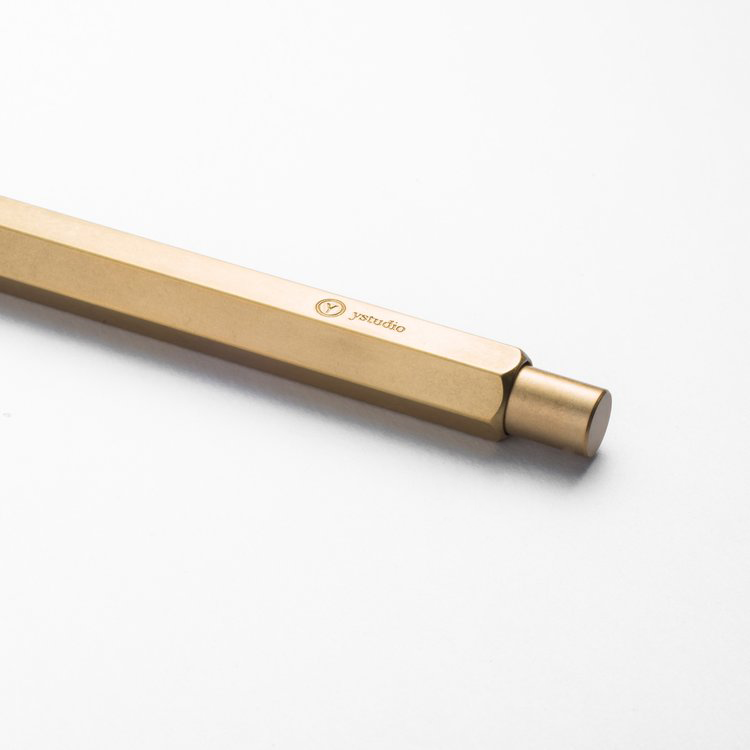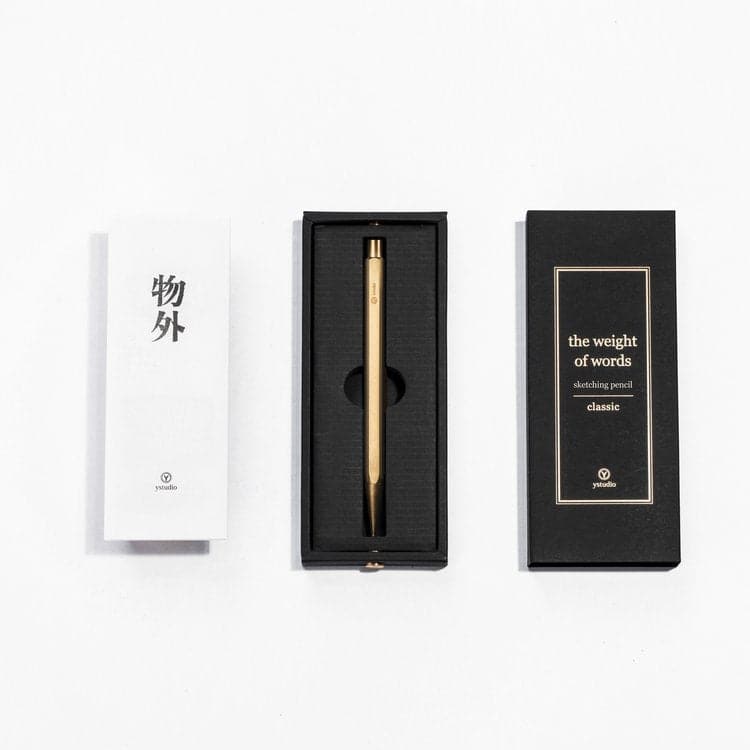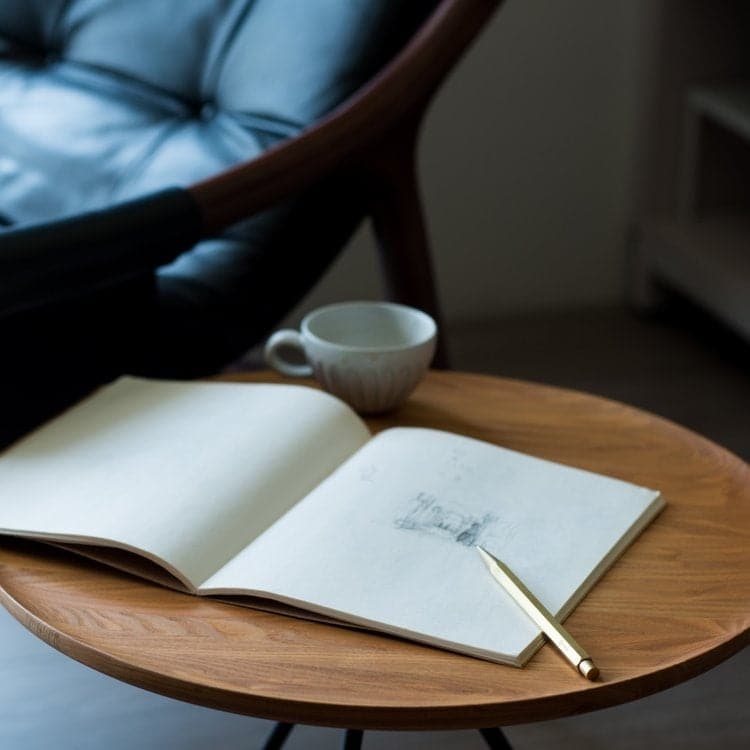 ystudio Brass Sketching Pencil
---
A beautiful and elegant brass sketching pencil by ystudio. Made in Taiwan.
This sketching pencil by ystudio features a 2.0mm pencil lead and a solid brass crafted barrel, which provides good balance and stability.
SPECS
Material:Brass;
Specs:9.7 X 11 X 157 mm
Leads:2.0mm
USE&CARE: The color of brass will change with time and use. You can restore its original colour by wiping the pencil with copper oil.