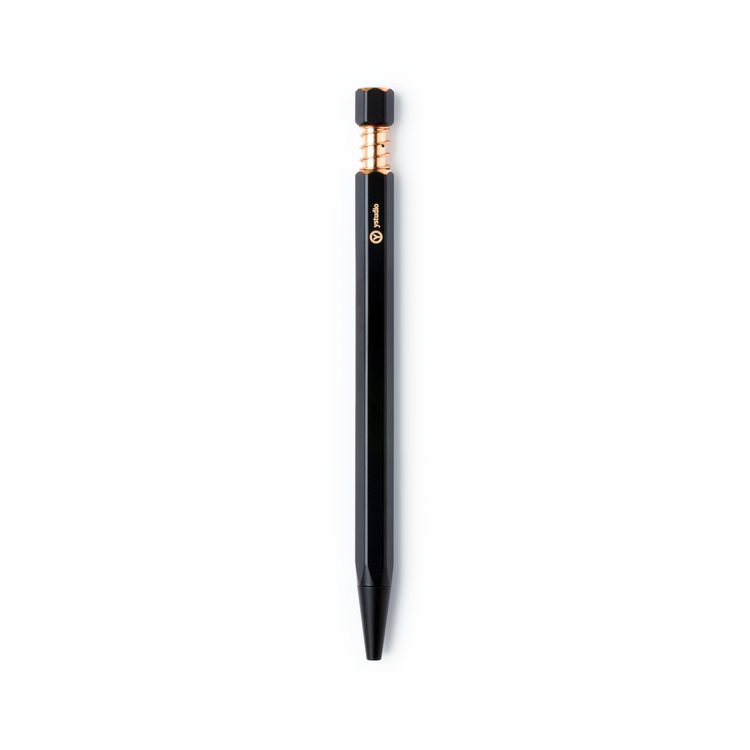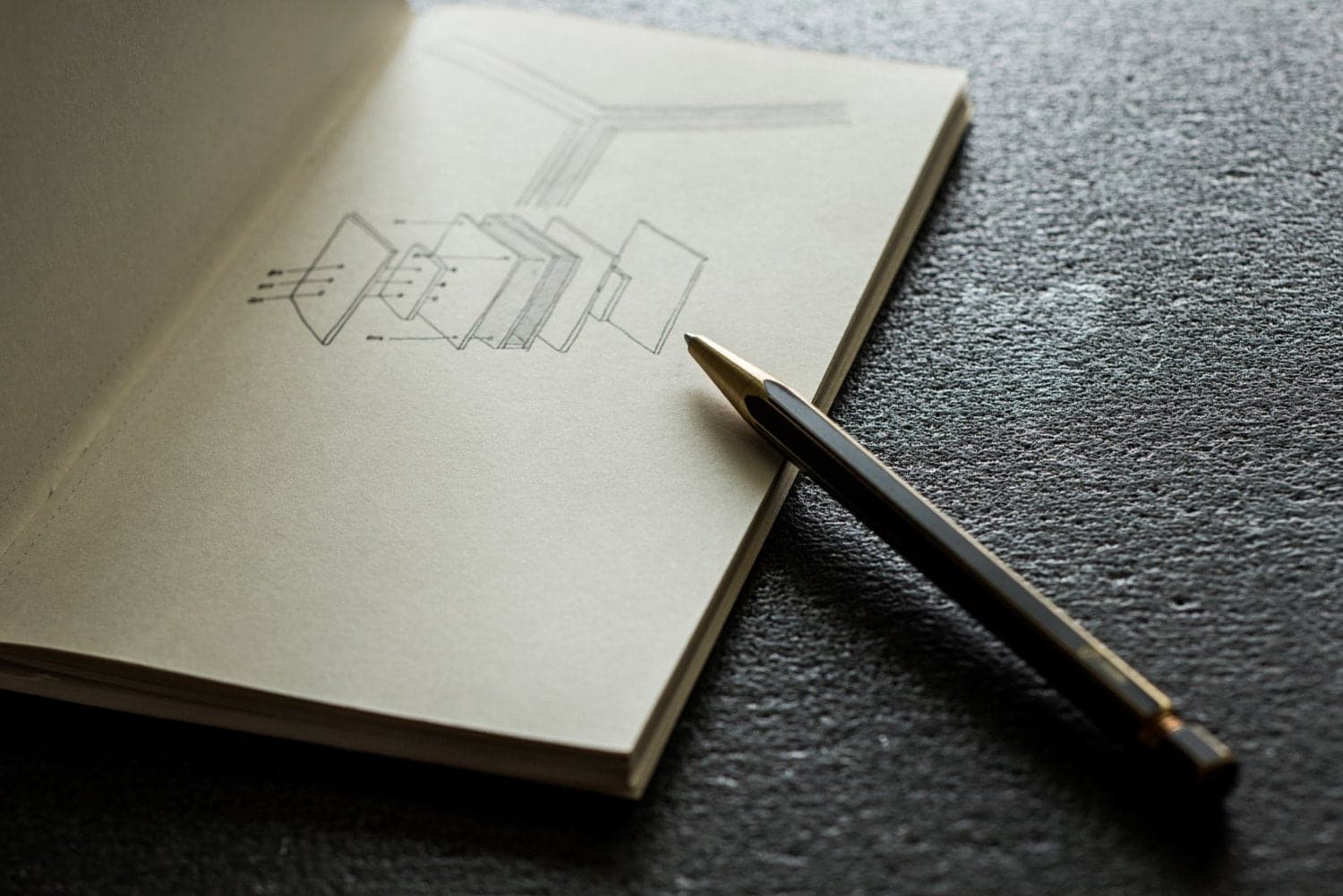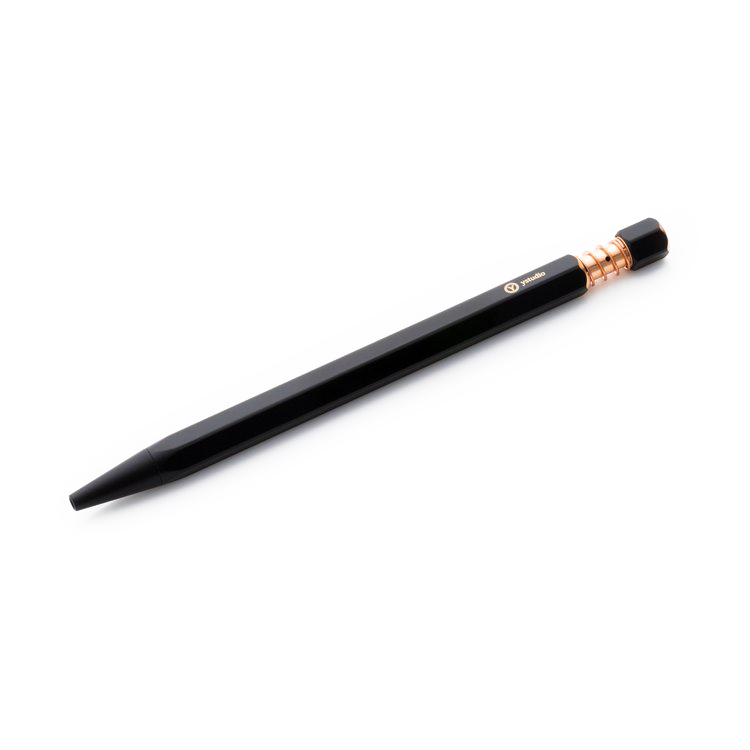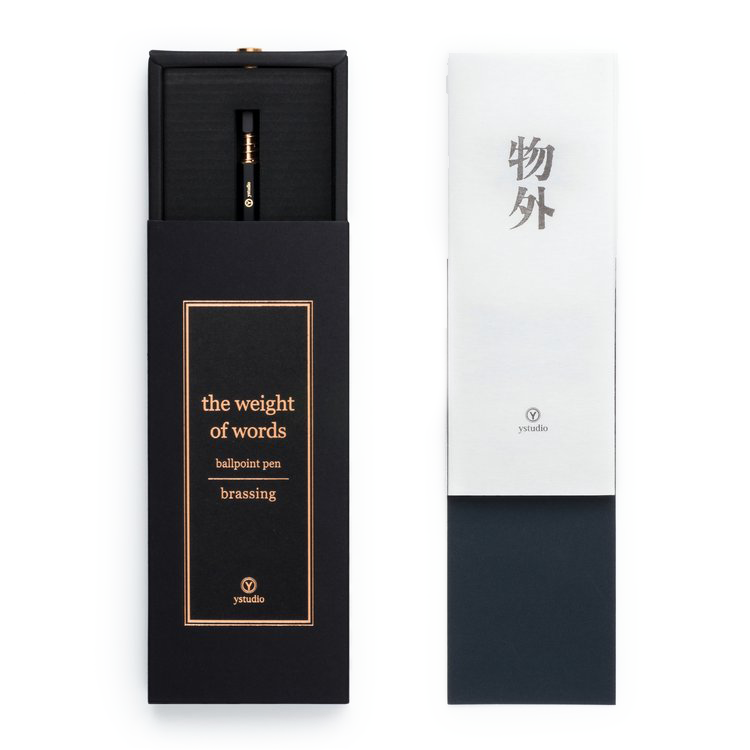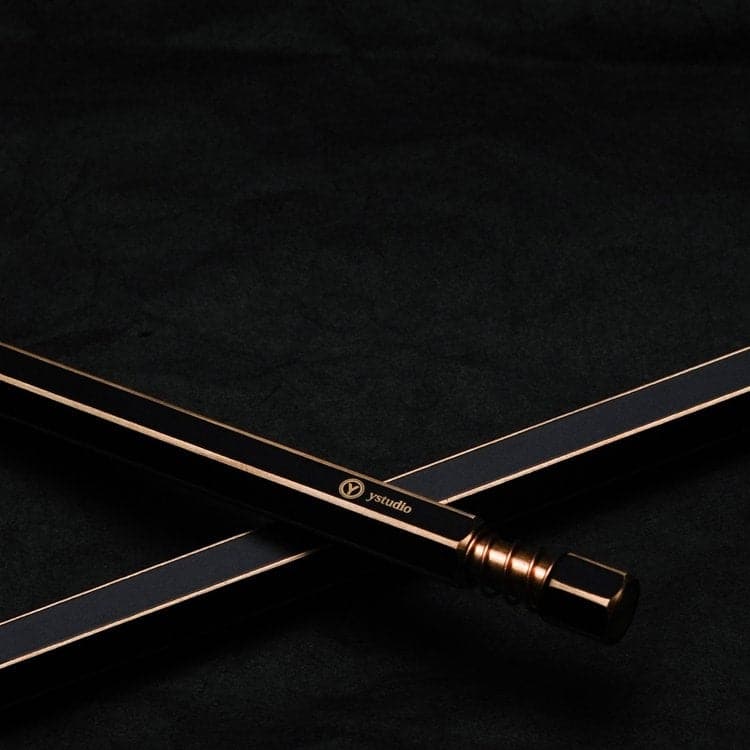 ystudio Ballpoint Pen - Black
---
DESCRIPTION
Simple, black, with a hint of metal. With the pen's spiral exposed on top, the designers of YSTUDIO combine the mechanics of a pen with the distinctive looks of the collection. Due to its heavy material, the pen is sure to provide stability while writing. 
SPECS
Material: Brass
Dimension: 9.5 x 9.5 x 138 mm
Weight: 33g
Box: 185X80X20 mm
Refills: Parker type ballpoint pen refill (Incompatible with gel ink refill)
USE & CARE
You can create a personalized brassing effect by removing the paint on the surface with sanding paper which is attached in the product's package.