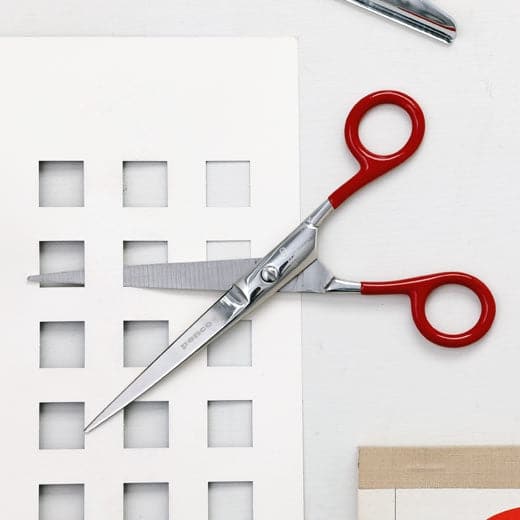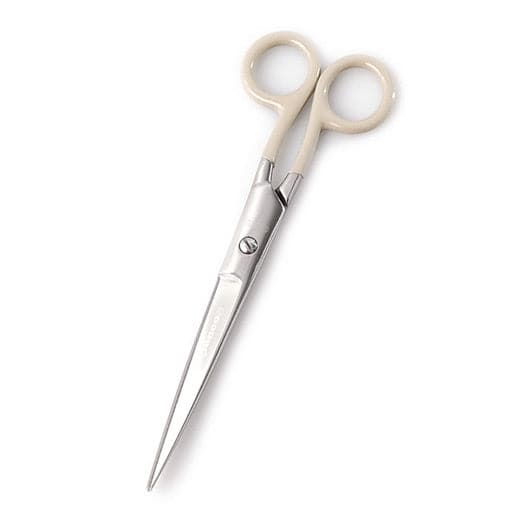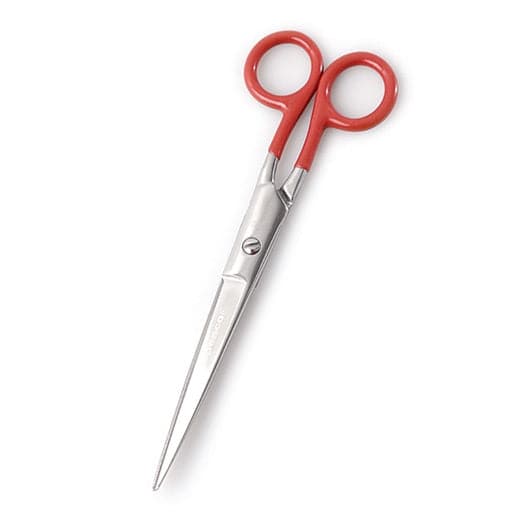 Hightide Penco Stainless Steel Scissors (L)
---
A pair of functional vintage-inspired scissors by Hightide, available in 4 colours.
Steel scissors
PVC cover

Measures W 6.0 x H 17.5 x D 1.0 cm

Available in Green, Navy, Ivory and Red

Vintage / retro inspired stainless steel scissors from Hightide Japan. These lovely scissors are available in 4 colours, with PVC coated handles for ease of use during longer periods of cutting and craft-work and to prevent the scissors sliding around on a smooth surface. They're light in the hand and compact enough to carry. The scissors are neatly stored away in a convenient PVC case with a little popper to keep them secured.
The Hightide logo is engraved on one side of the blade and the finger loops are made so the scissors feel snug to hold and give you a precise means of cutting small and precise detail.
Colour options include Red, Khaki, Cream and Navy.
Measures W 6 x H 17.5 x D 1.0 cm