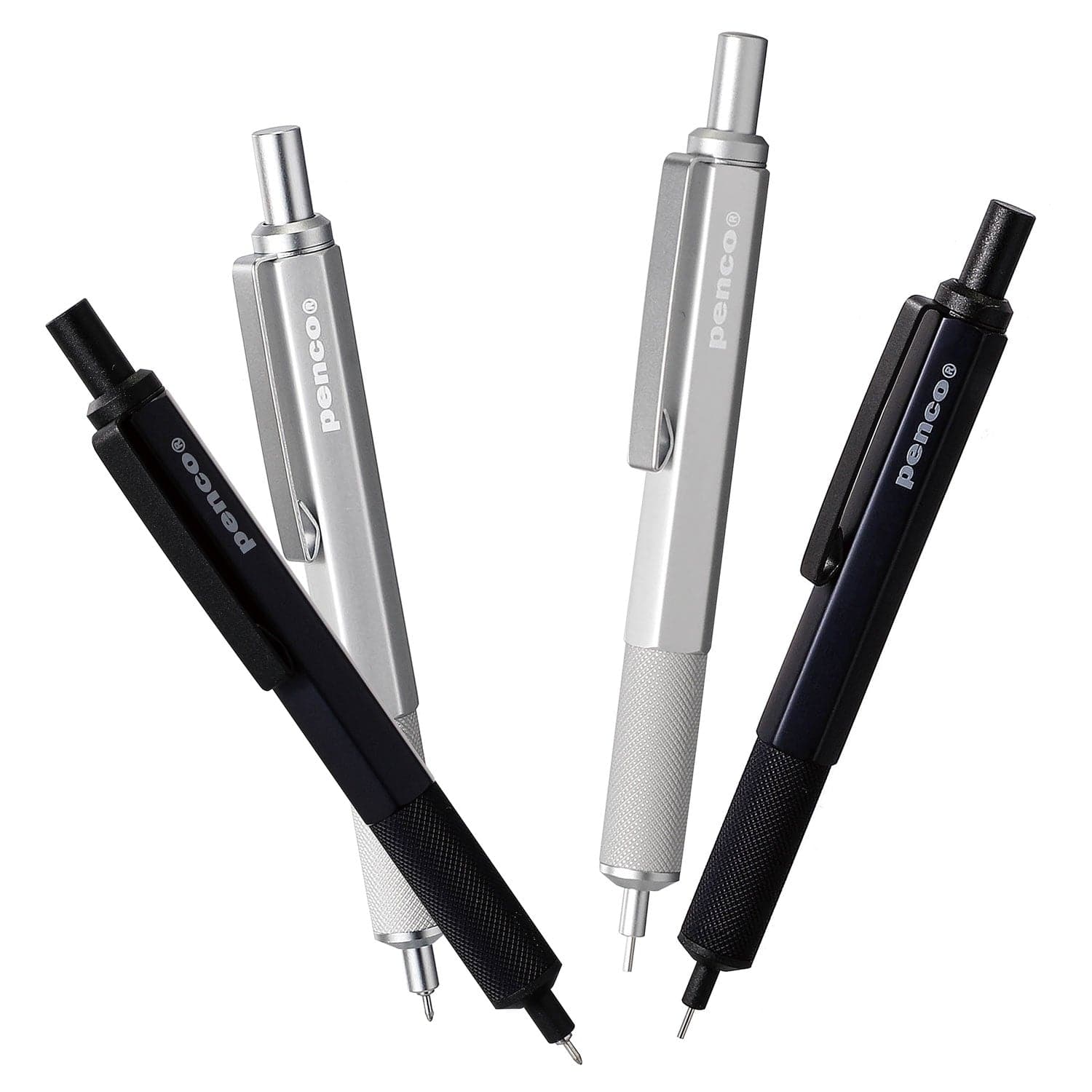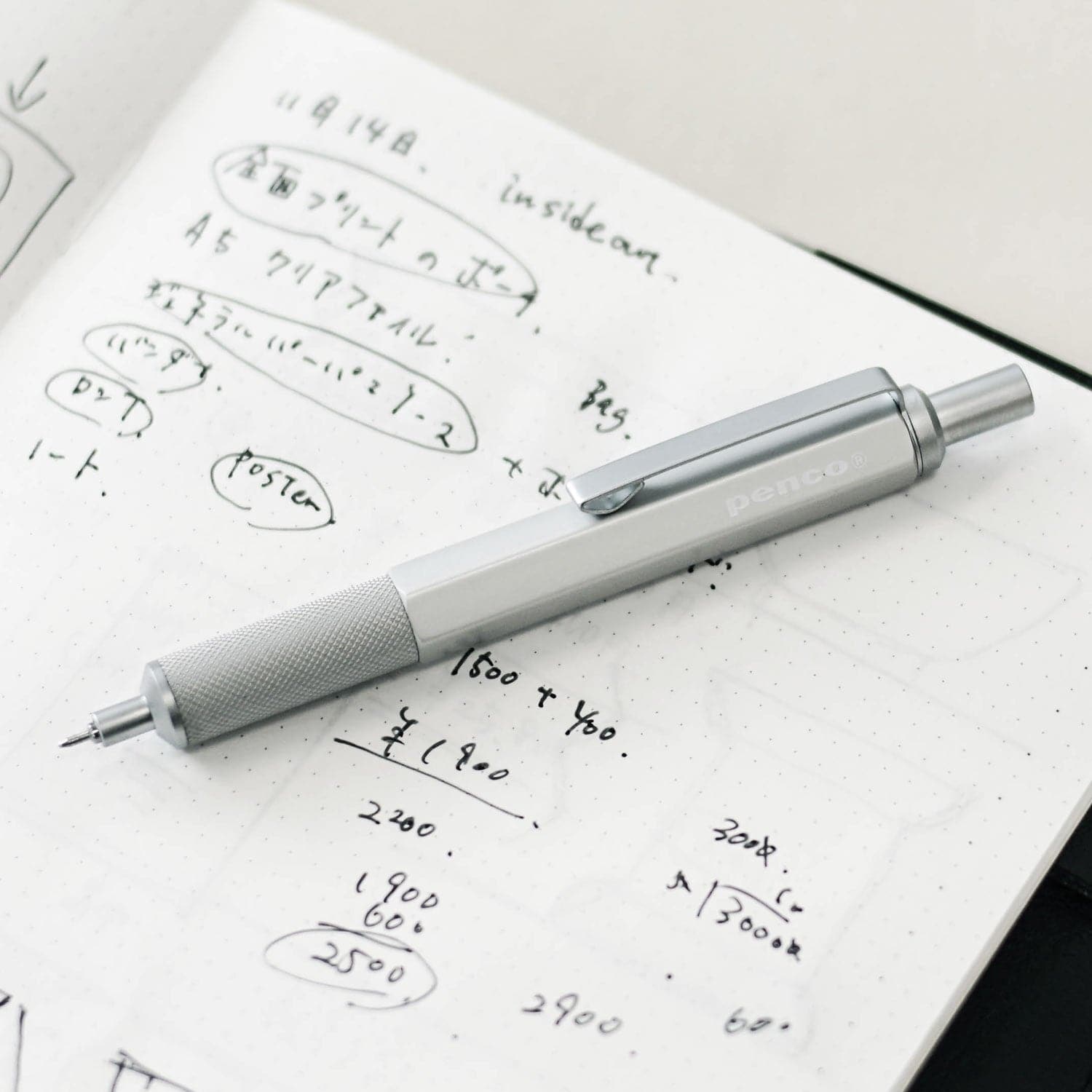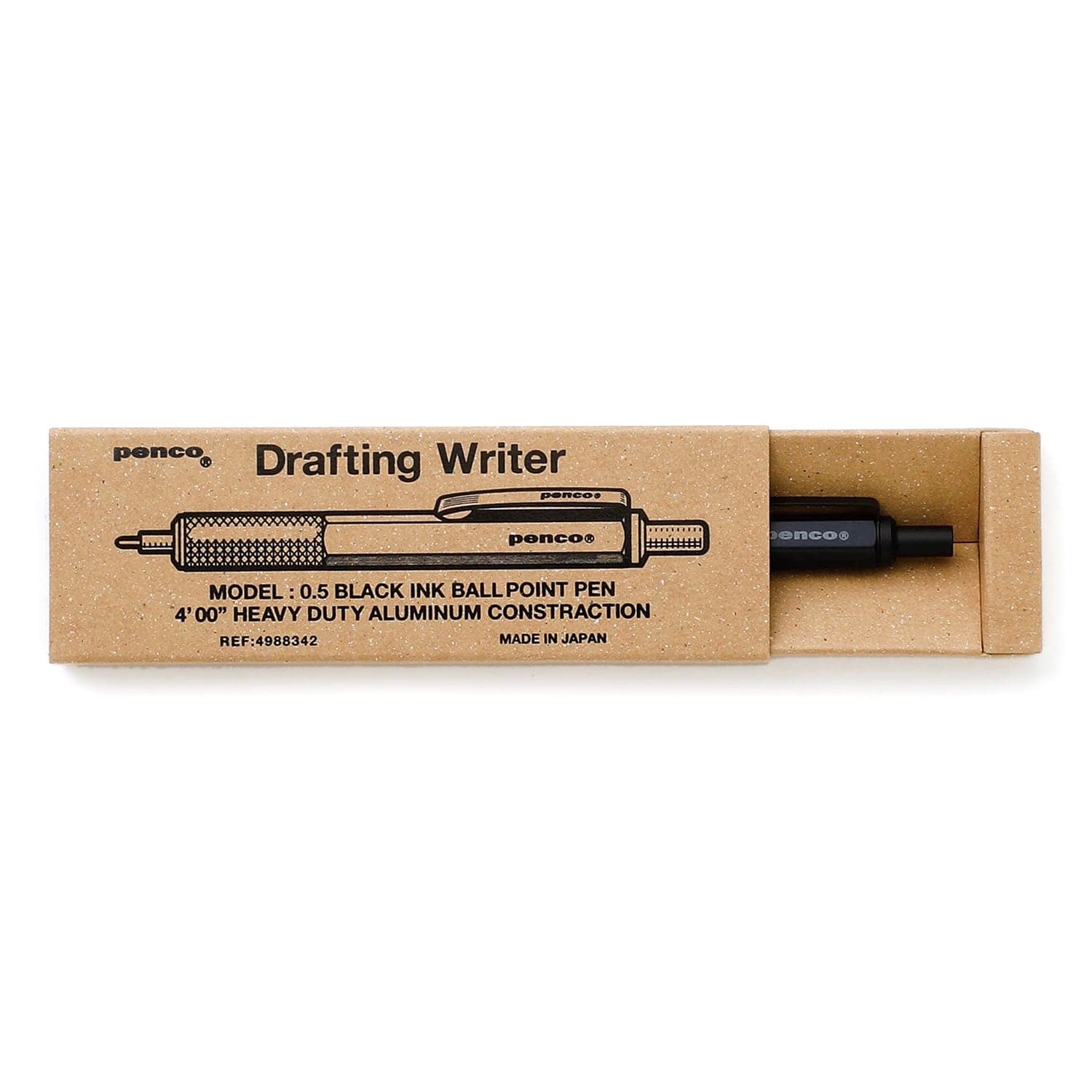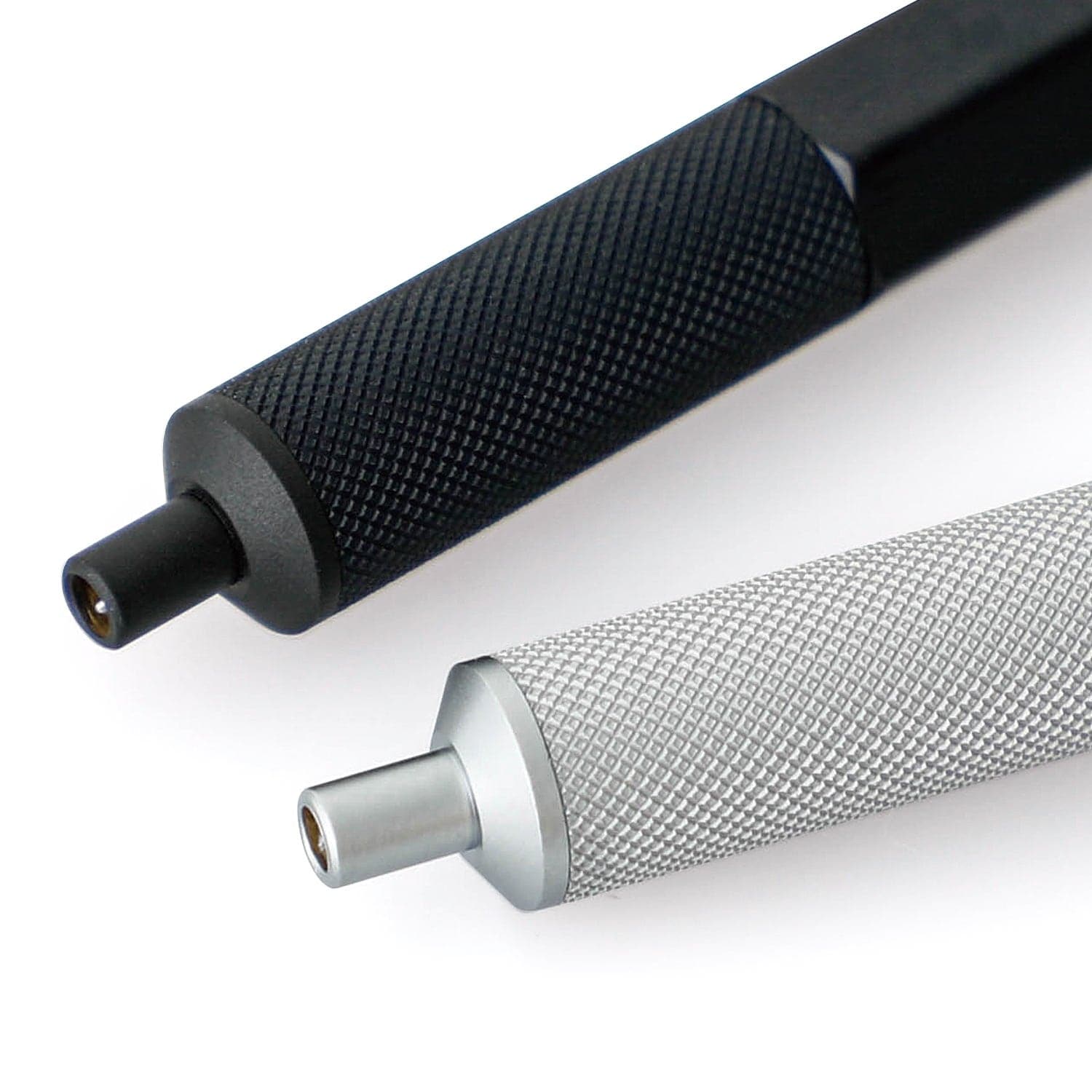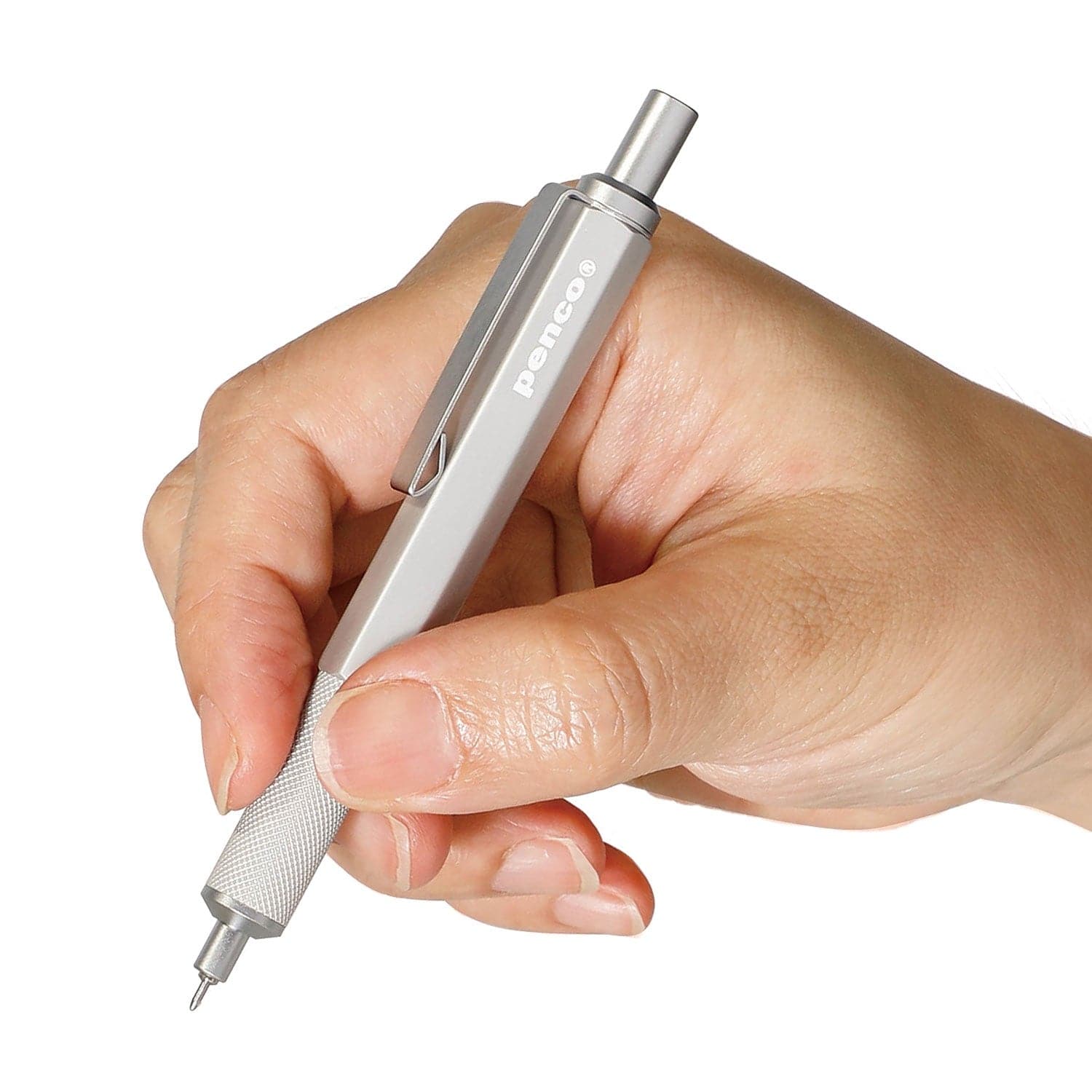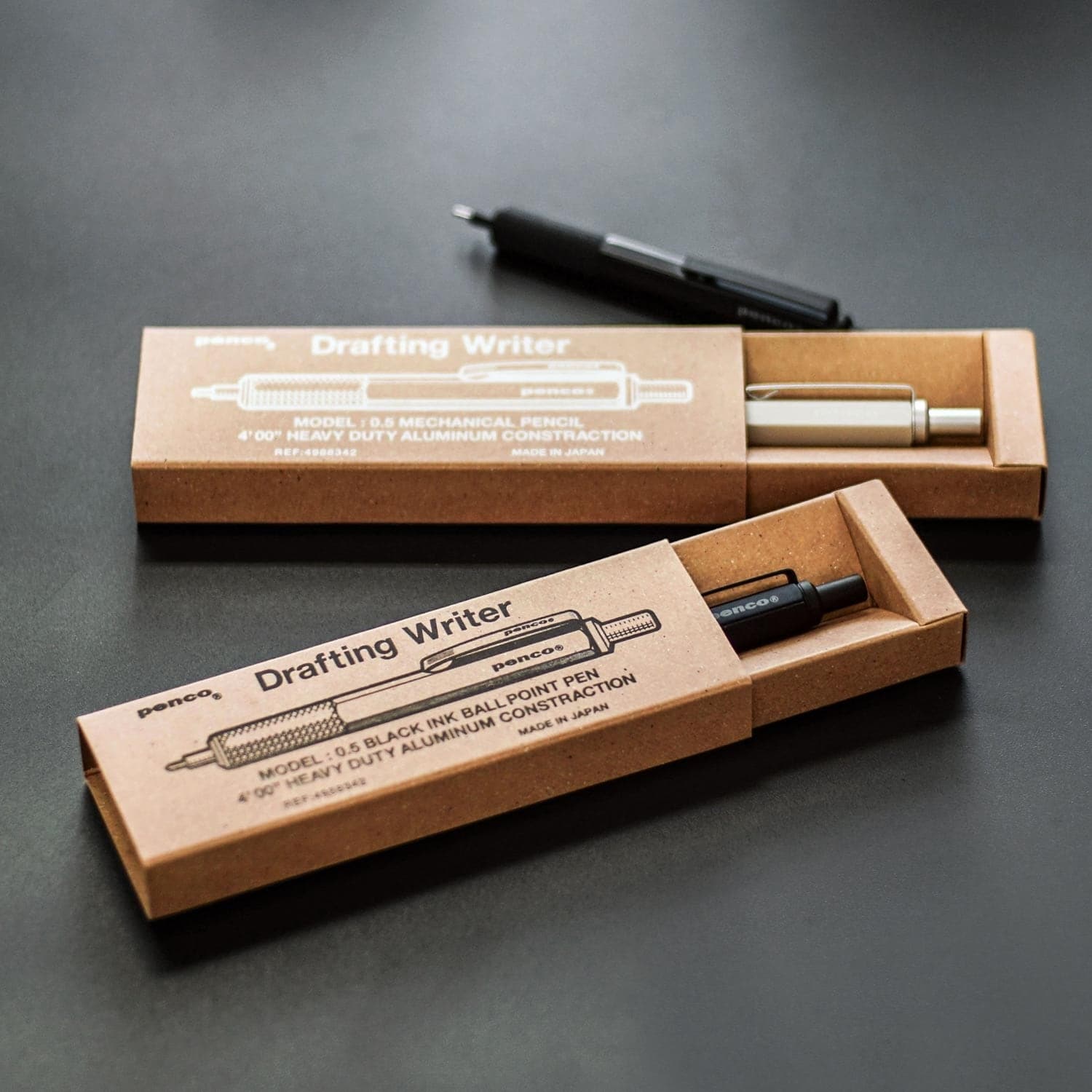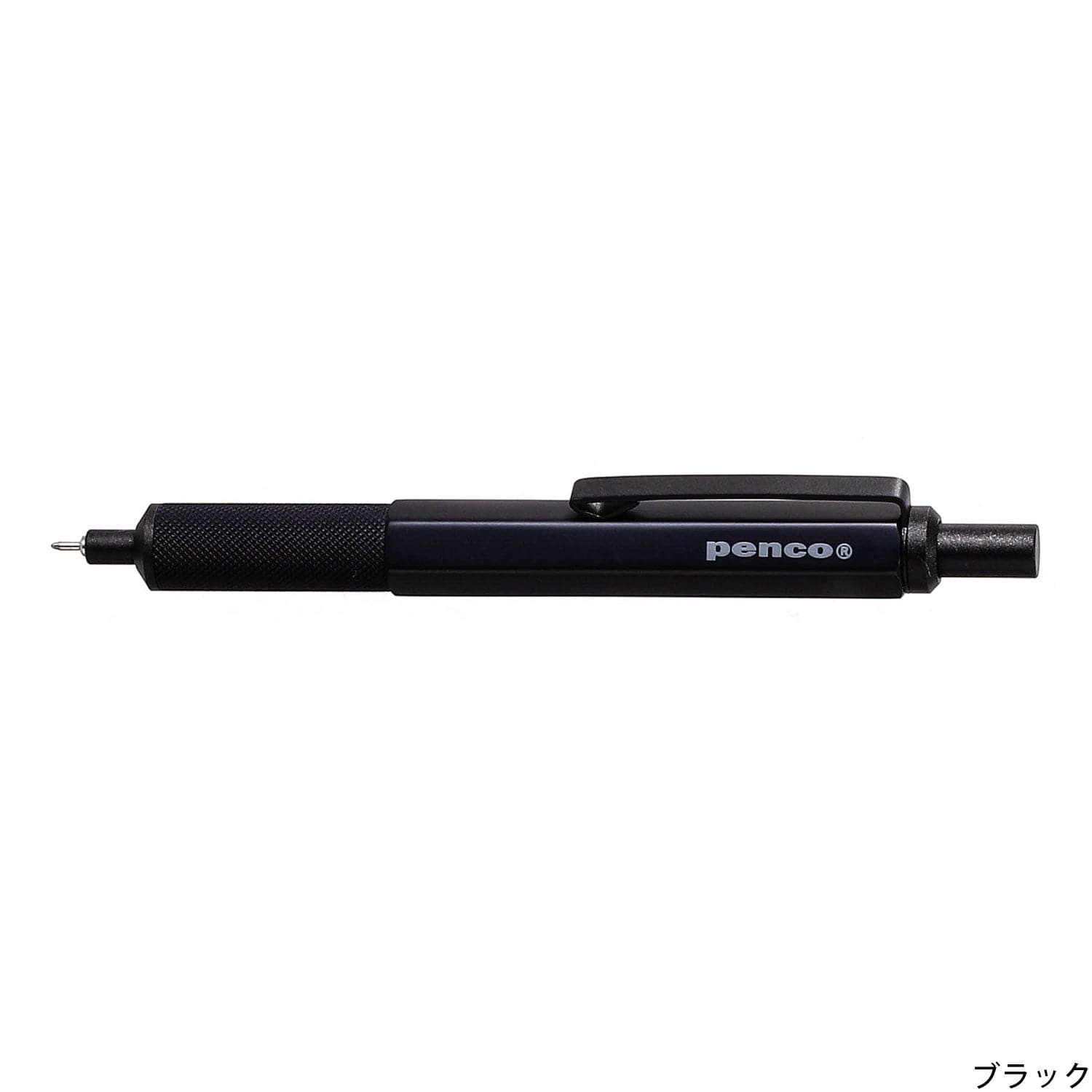 Penco Drafting Ballpoint Pen
---
A simple design that suits everyday life.
Penco Ballpoint Pen.
Made in Japan.
Black oil-based ink.
Measurements 1.1 x 10.6cm.
Made of aluminium.

Inspired by drafting pens, Penco's drafting ballpoint pens are attractive for their simple and sophisticated design and reliable quality made in Japan. It is a short size that fits in your pocket and has a core diameter of 0.5 mm (HB). It comes in a craft box and is perfect as a gift.