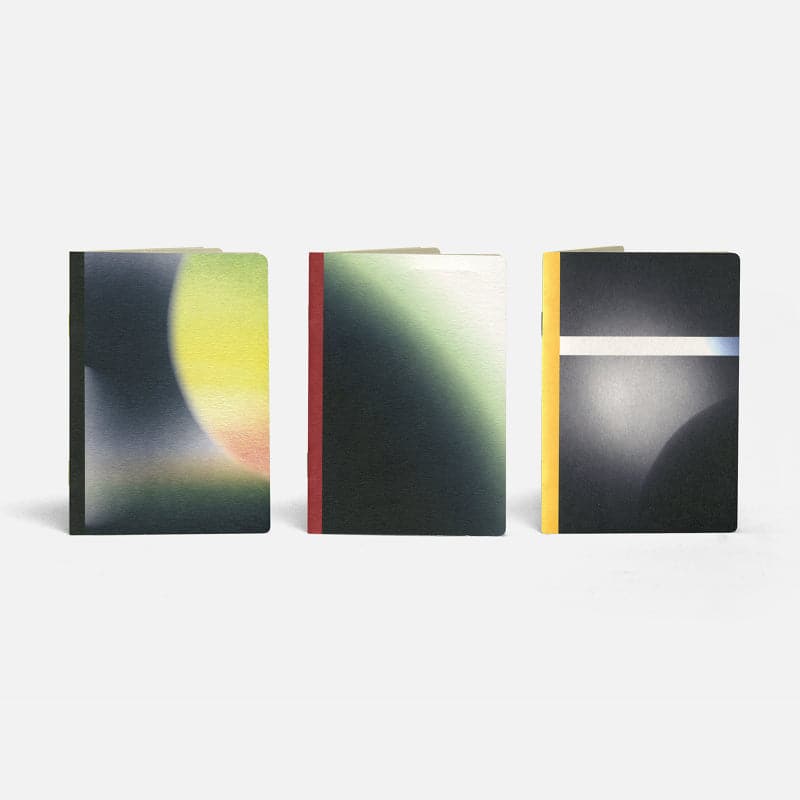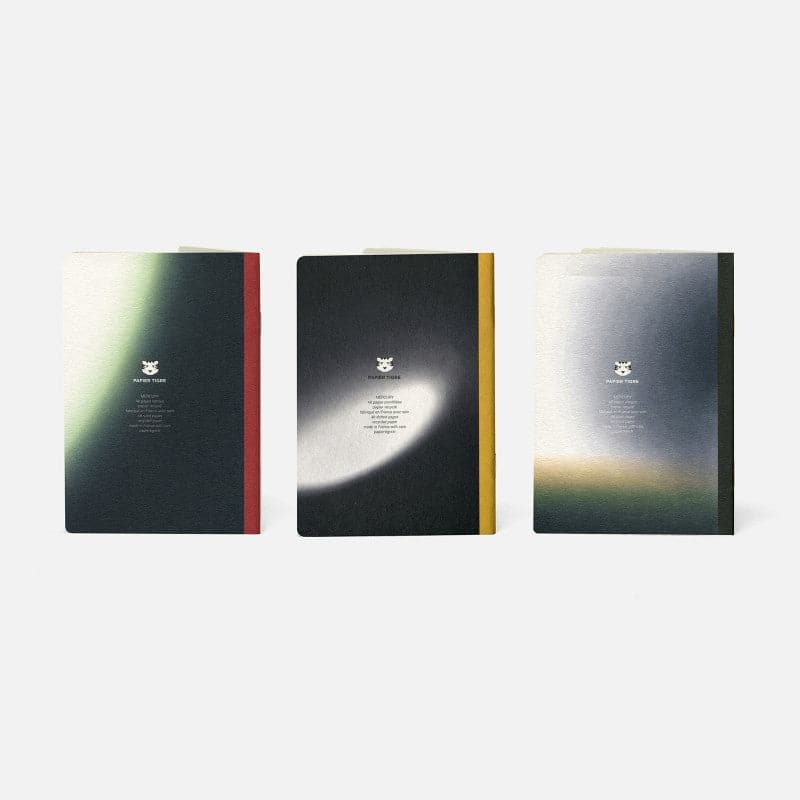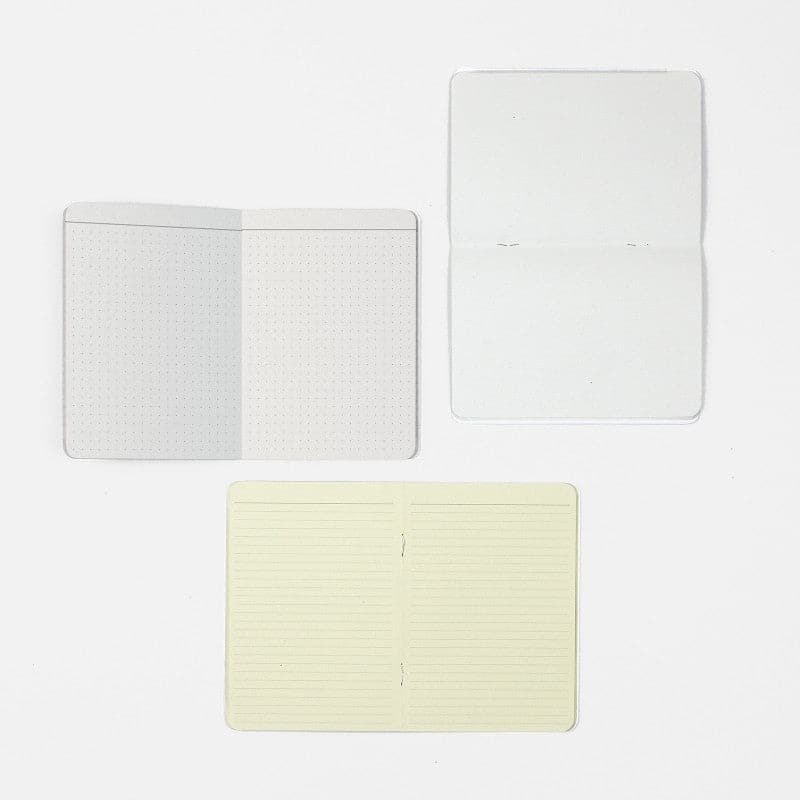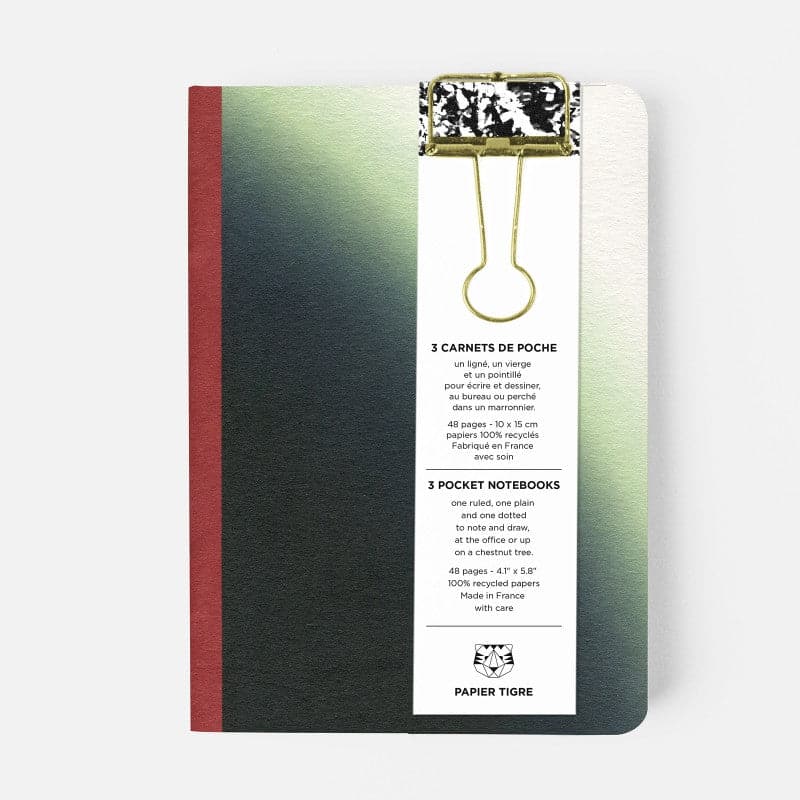 Papier Tigre 3 Pocket Notebooks - Mercury
---
Papier Tigre is celebrating the 50th anniversary of the first step on the Moon with a collection of notebooks dedicated to space. With Lighting effects, suspended forms, shadows, distortion of everyday objects and sci-fi movies, we invite you to explore new territories, new realities. Infinity is now at your fingertips. This set contains 3 pocket notebooks - one ruled, one plain and one dotted - for writing and drawing, at the office or up on a chestnut tree.
The 3 Mercury Pocket Notebooks
Made in France
A6 size
Made of recycled paper
48 pages each
Soft cardboard cover
Contains 1 ruled + 1 plain + 1 dotted + 1 bulldog clip
Mercury is reminding us that the planets are drawn in the void only with a few flashes of light.