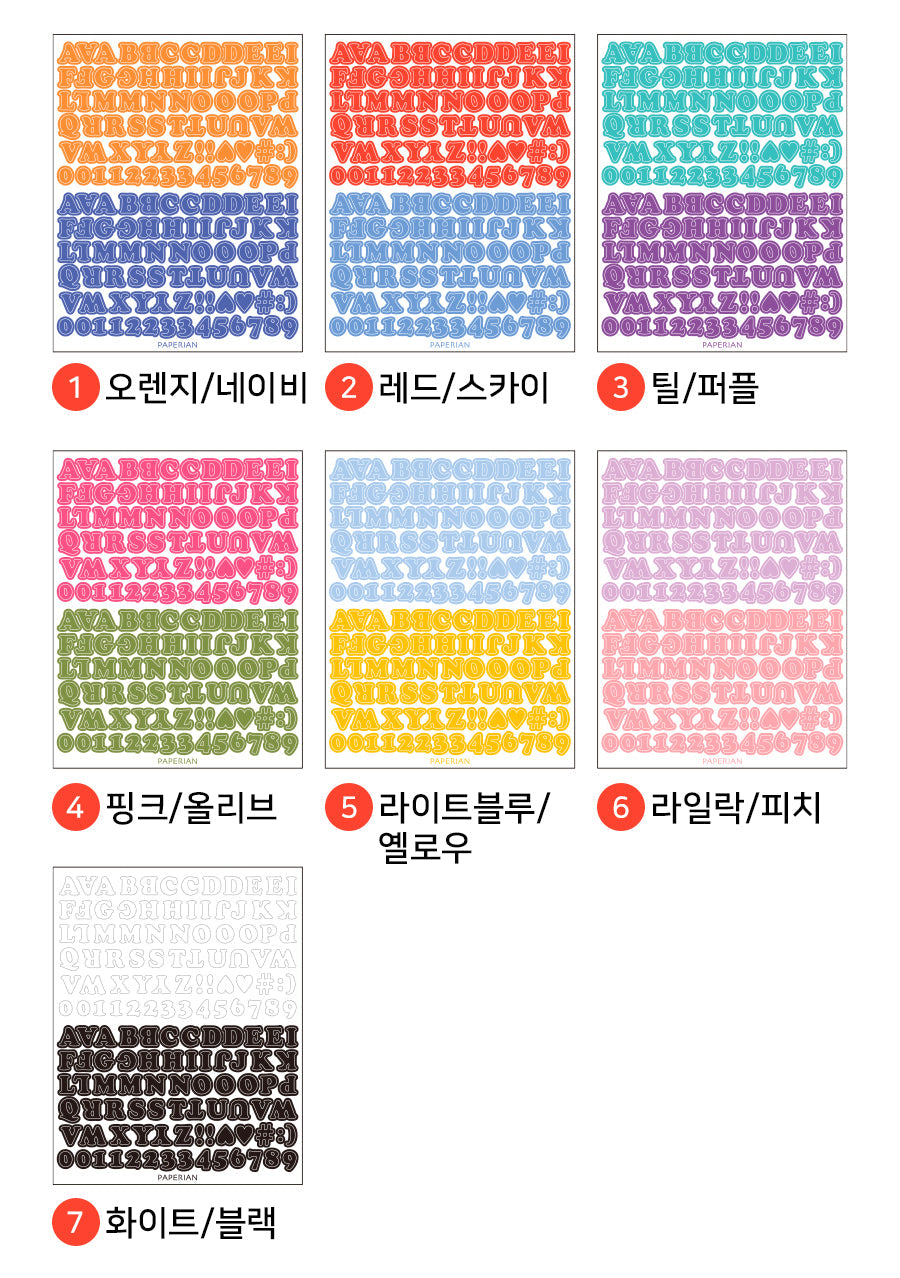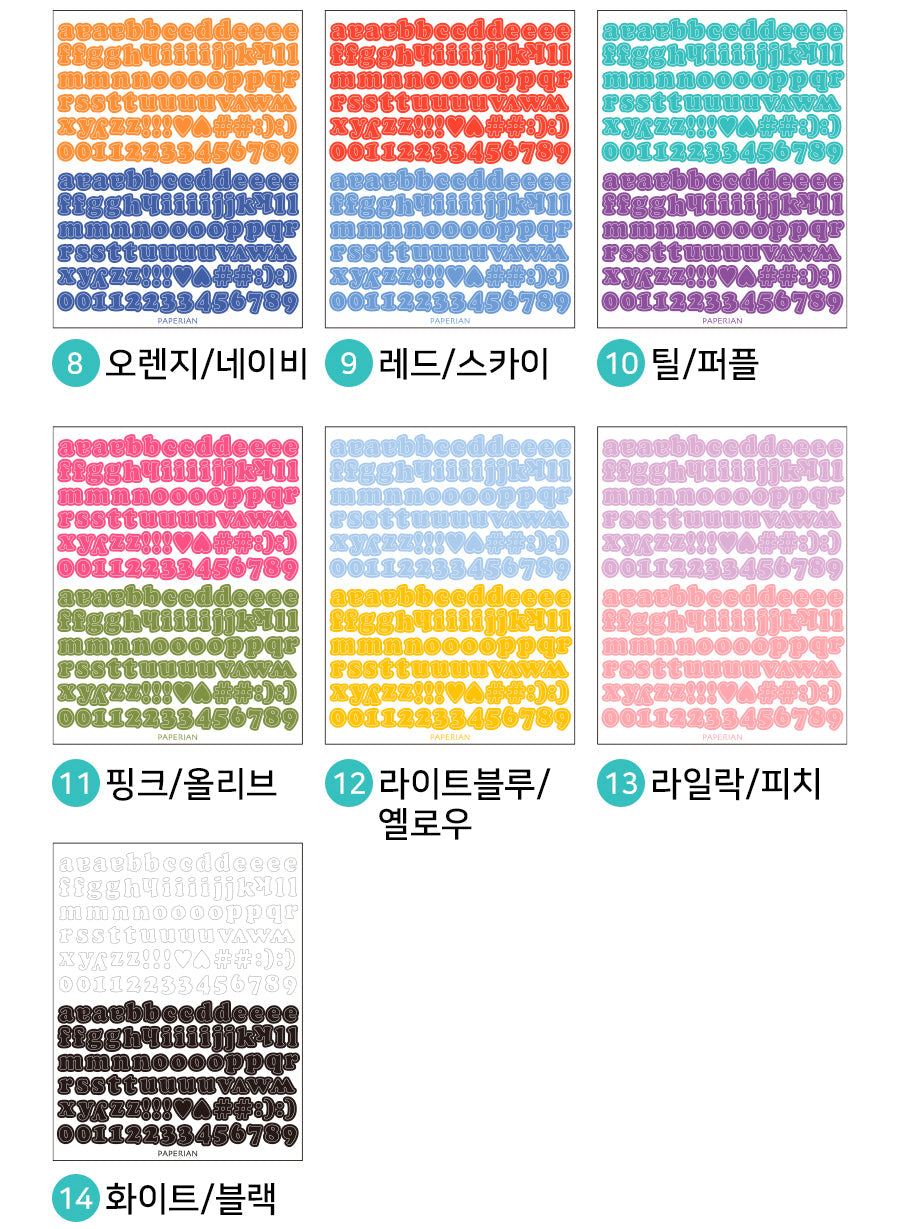 Paperian Roly Poly Alphabets & Numbers Sticker
---
Unleash your creativity with Paperian's Roly Poly Alphabets & Numbers Stickers. Renowned for their vibrant charm, each sheet in this collection boasts a dual-colour design, split between the top and bottom halves. For instance, style 01 delights with a vivacious blend of orange and serene blue. Additionally, to amplify your personalisation options, each colour palette comes in both uppercase and lowercase renditions.
Perfect for adorning your planner, tagging special gifts, or jazzing up mundane items, these stickers stick wonderfully to a plethora of surfaces, from plastics to glass. The best part? Say goodbye to unsightly sticky residues; these are expertly crafted to be removable without a trace.
Features:
Dual-colour design for diverse creativity.
Available in uppercase and lowercase options for added versatility.
Suitable for a vast array of surfaces, including plastics and glass.
Peel off without leaving behind any residue.
One sheet in each pack, sized at 110 x 140mm.