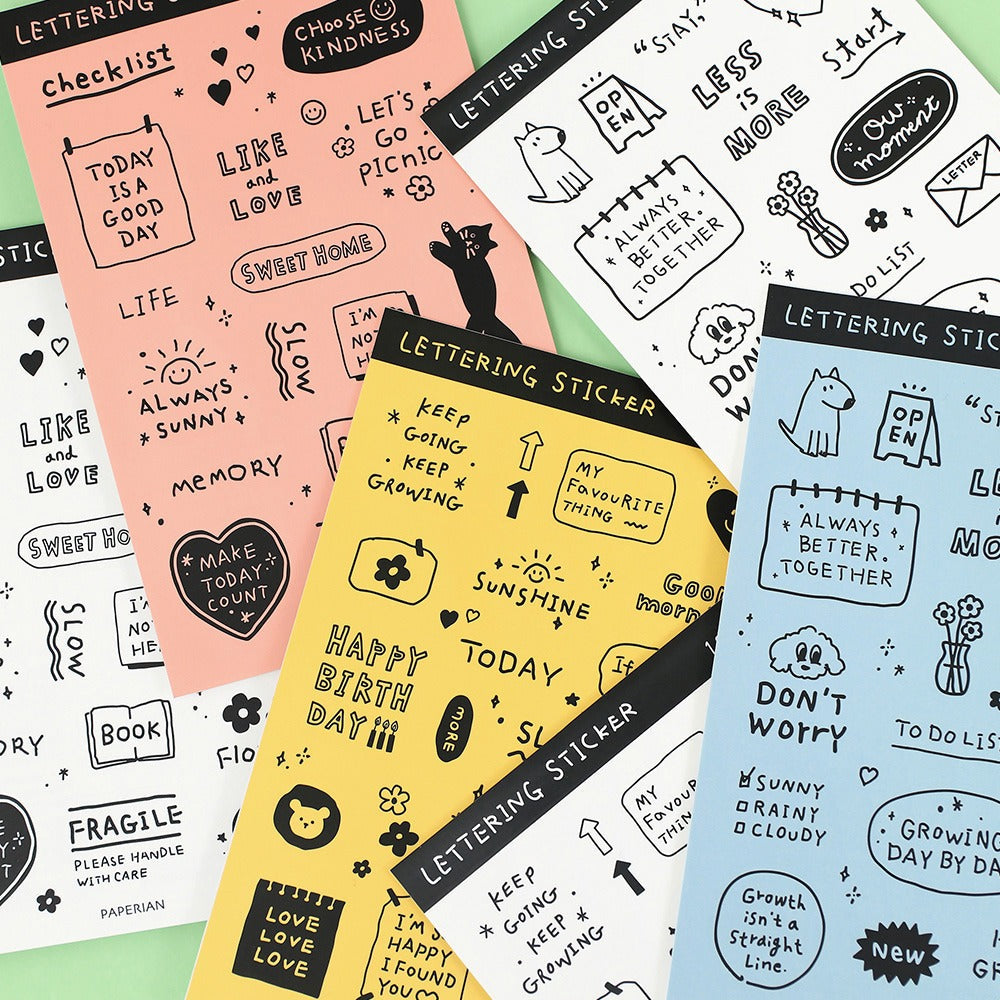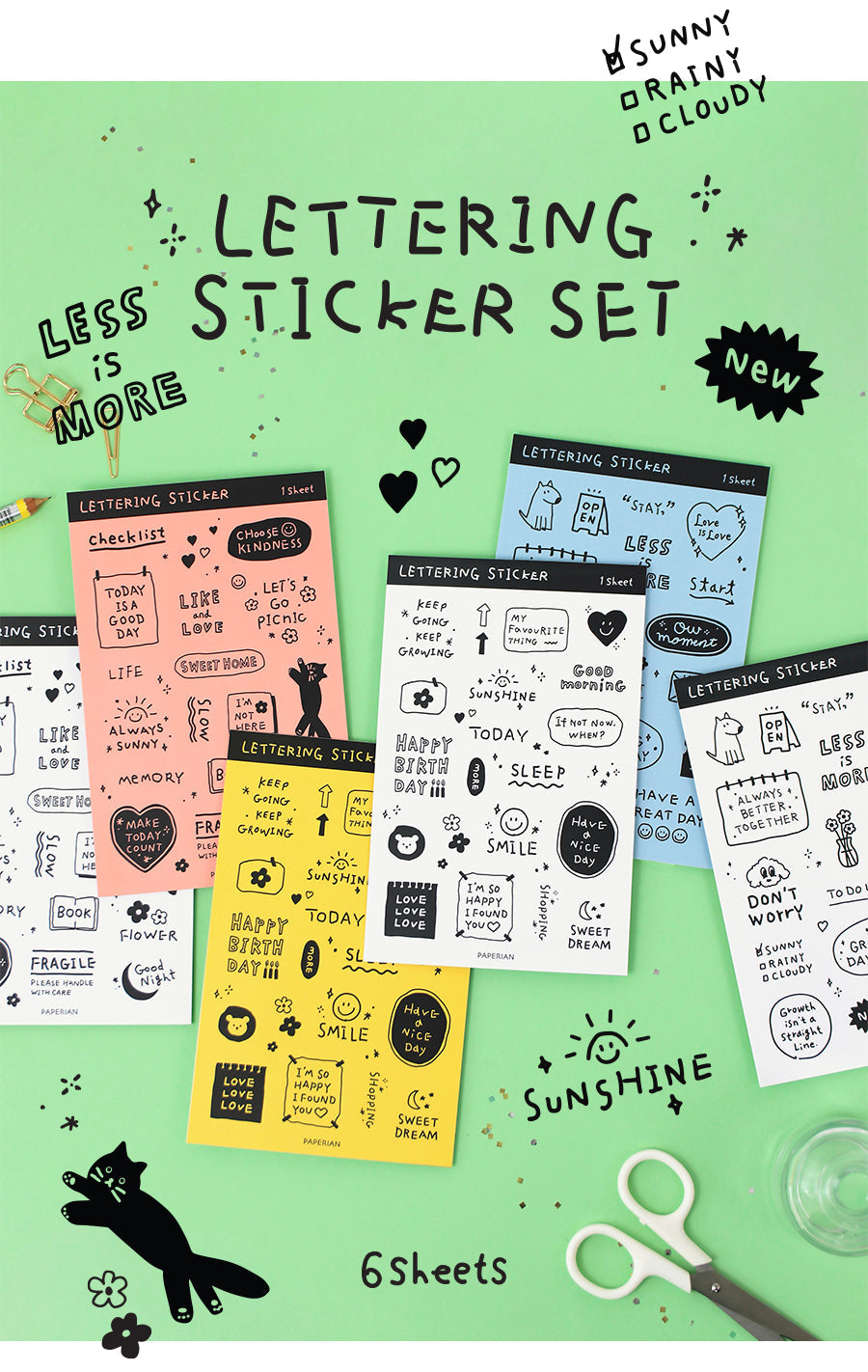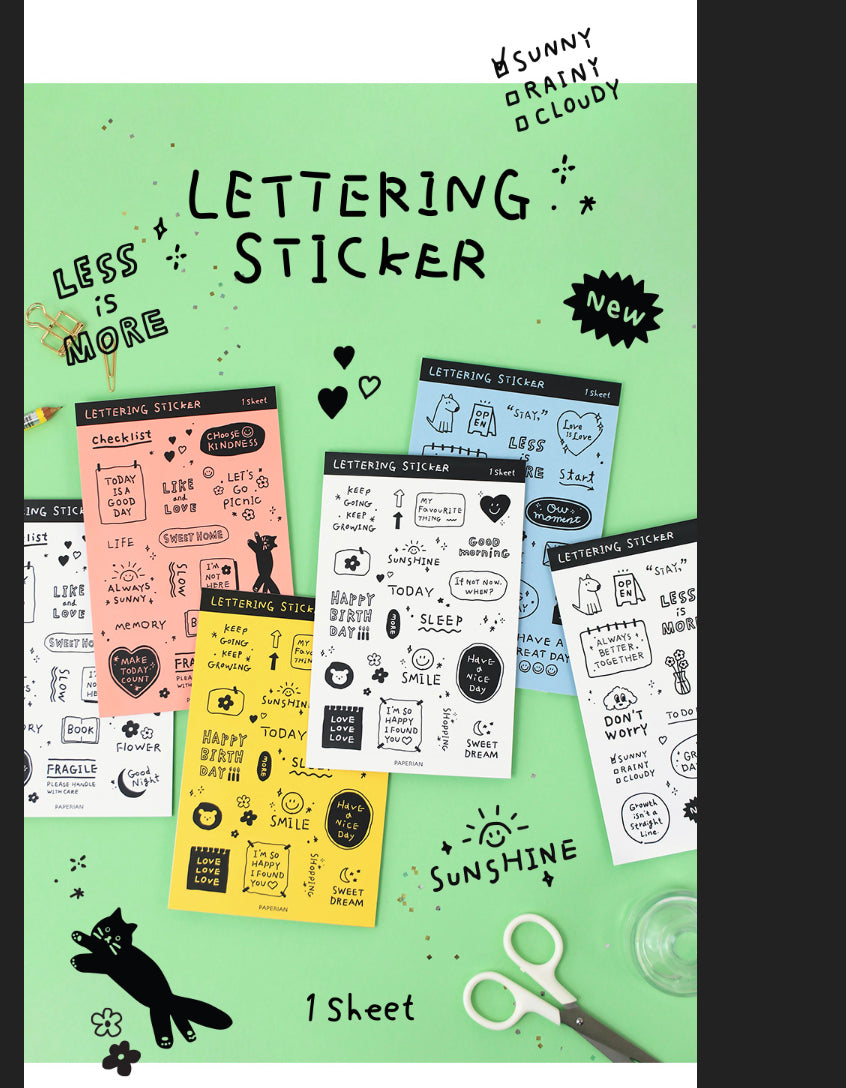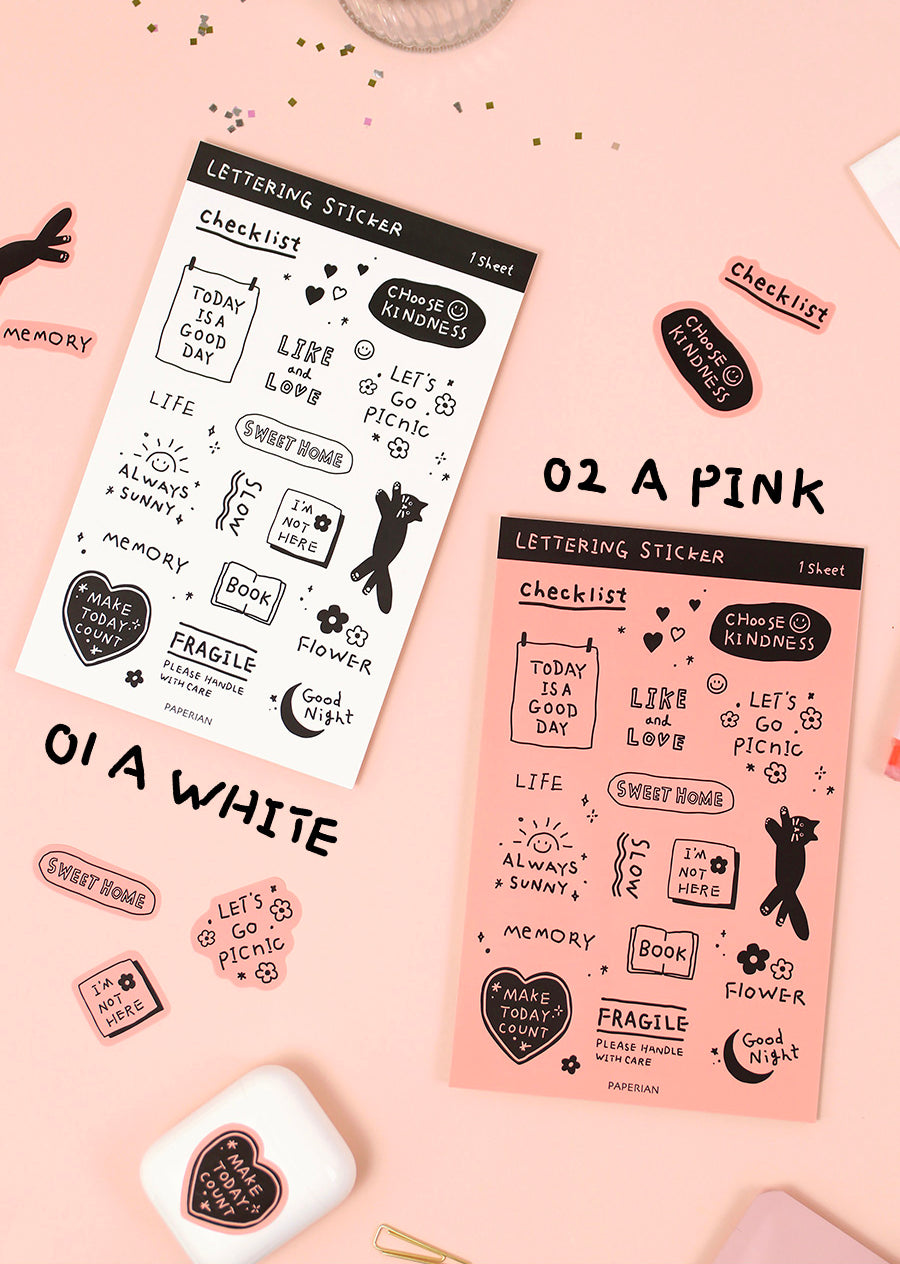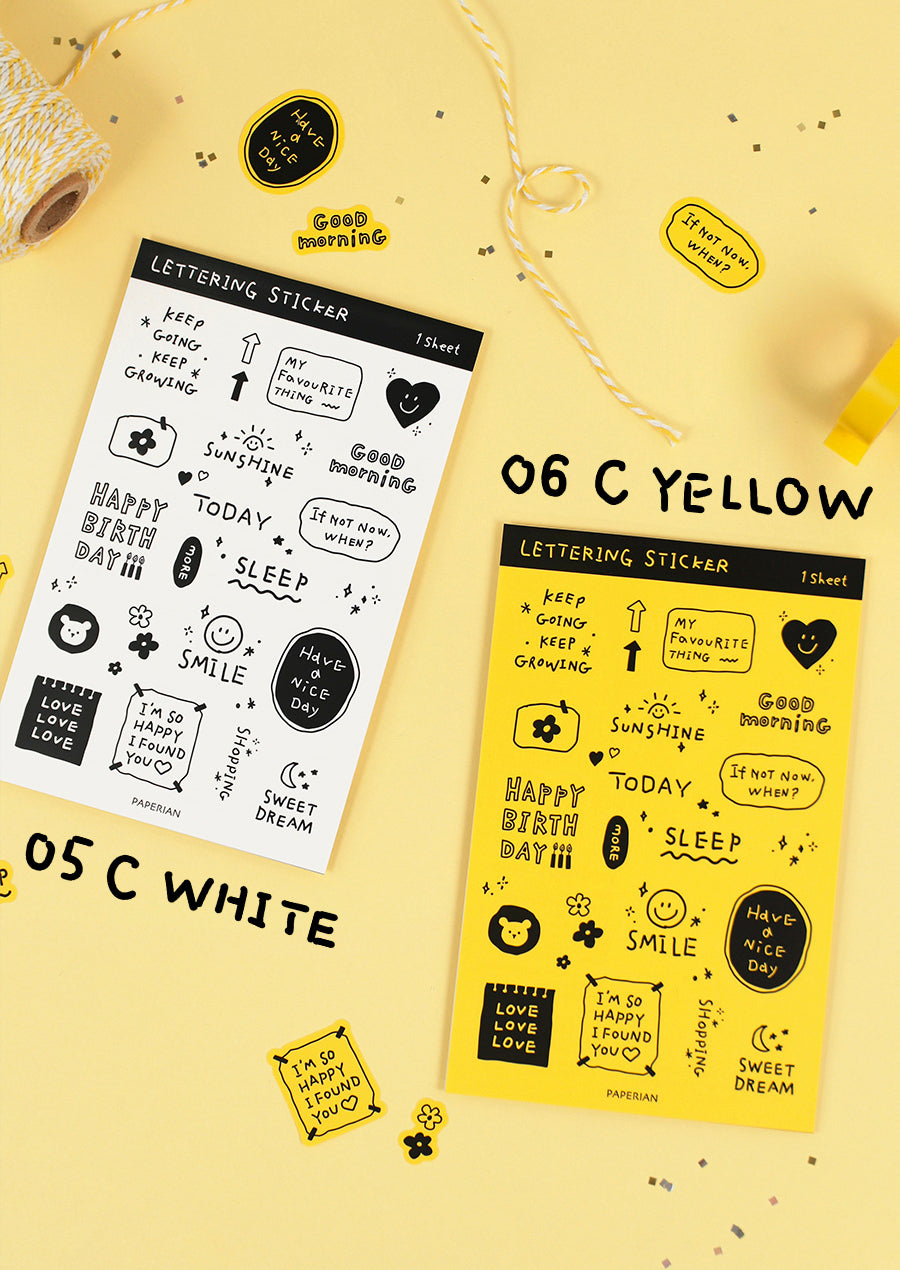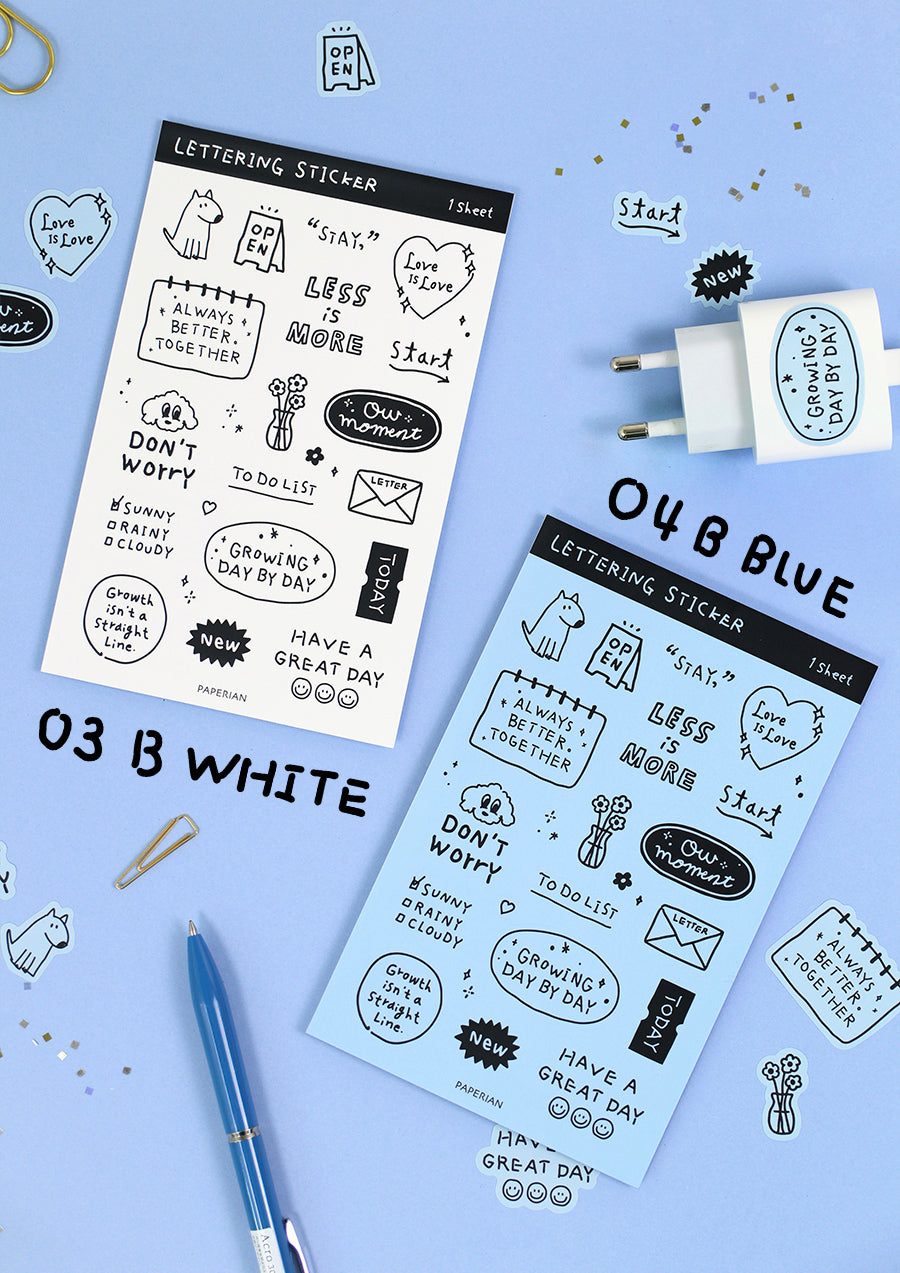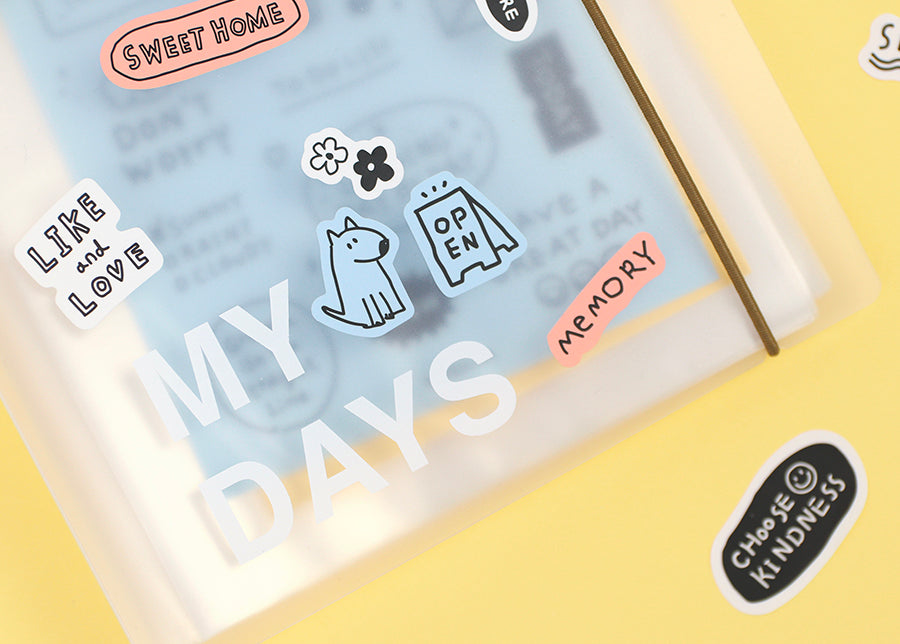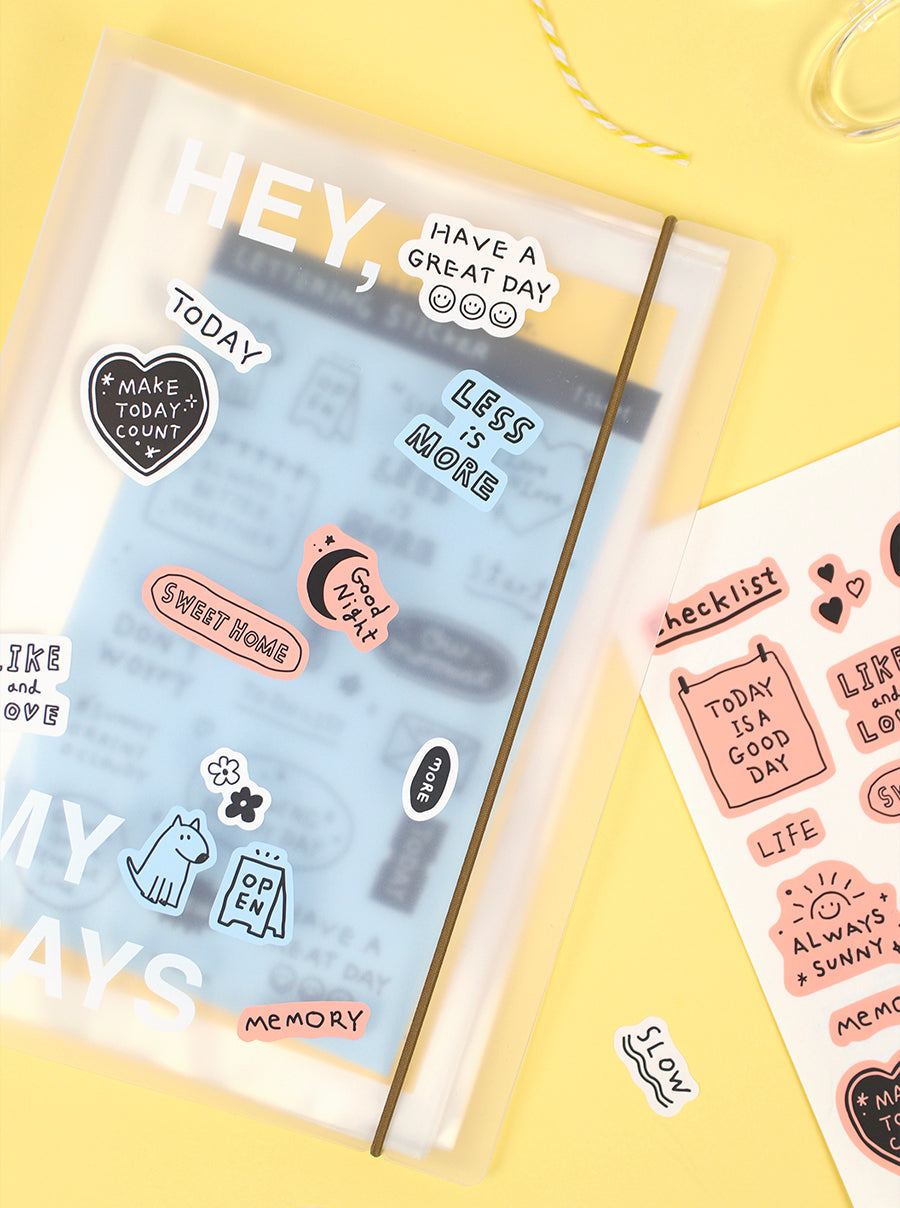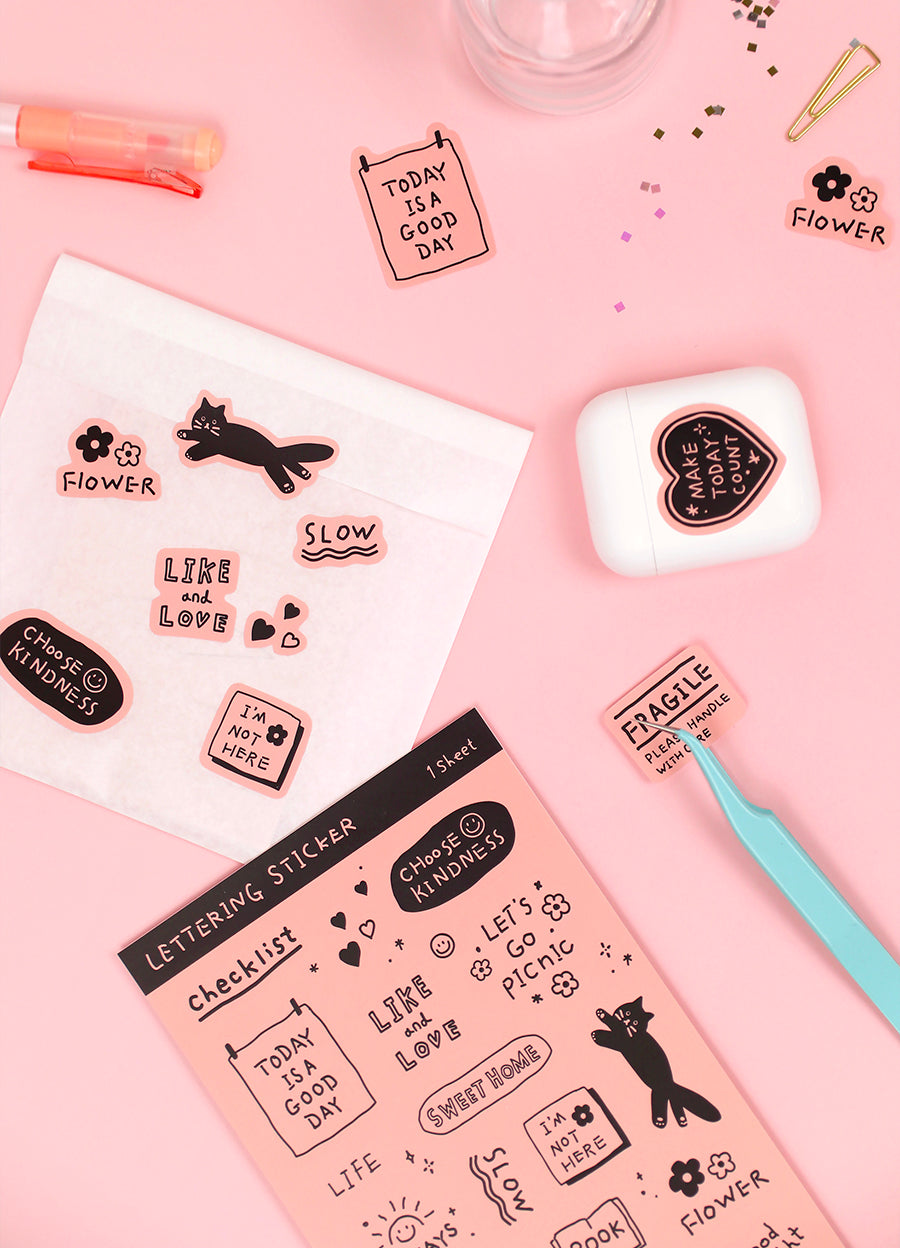 Paperian Lettering Sticker Set
---
Dive into a world of artistry and flair with the Paperian Lettering Sticker Set. This delightful package brings together all six stunning hand-drawn designs to elevate your journaling, crafting, and decorating experience. Enjoy the charm of natural, hand-drawn phrases and pictures, perfect for adding a personal touch to various items.
Whether you're looking to add an endearing label, decorate a special gift, or simply enhance your planner's aesthetic, these stickers are sure to be a cherished addition to your collection. The matte finish ensures a premium look, while its removable nature promises hassle-free adjustments. Made with meticulous attention to detail, this set is not only versatile but will quickly become a favourite in your crafting toolkit.
Features:
All six unique hand-drawn designs included.
Versatile use: perfect for journaling, crafting, and decorating.
Features doodles, phrases, and labels to fit varied needs.
Removable design ensures easy application and adjustment without leaving any residue.
Premium matte finish for a sophisticated touch.
Each sheet measures 102 x 160mm.
You can also buy the individual designs here.