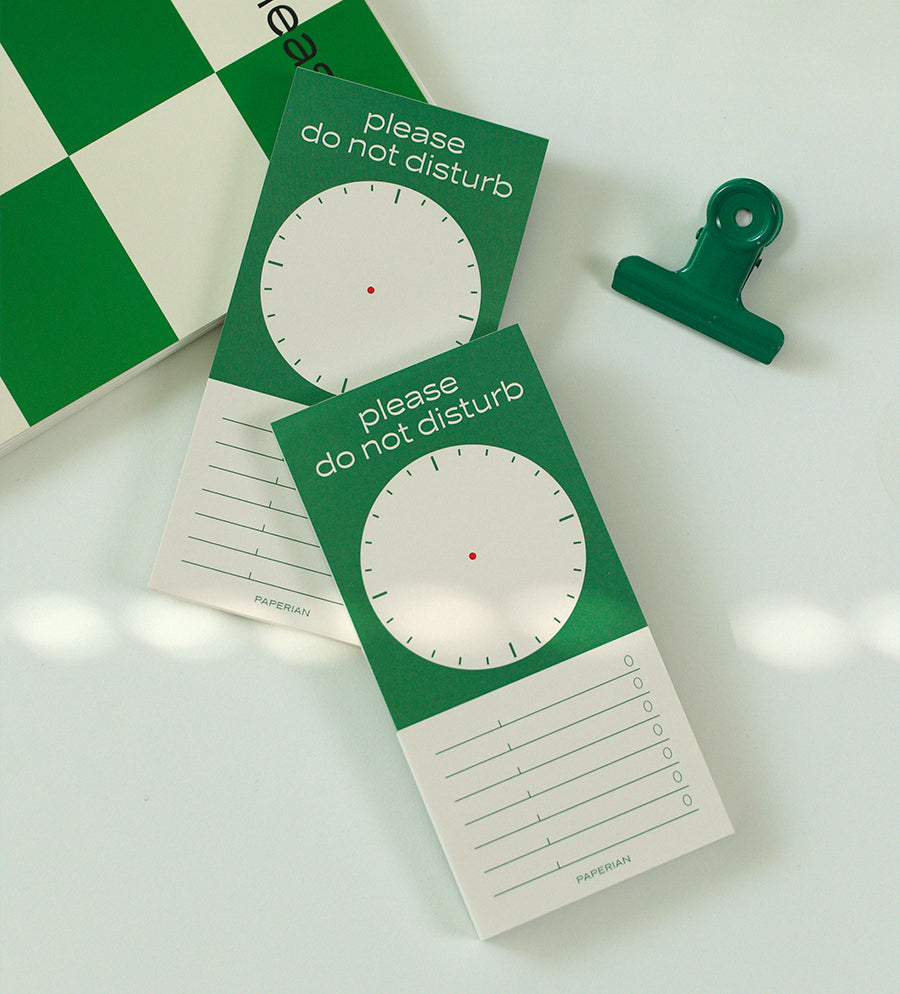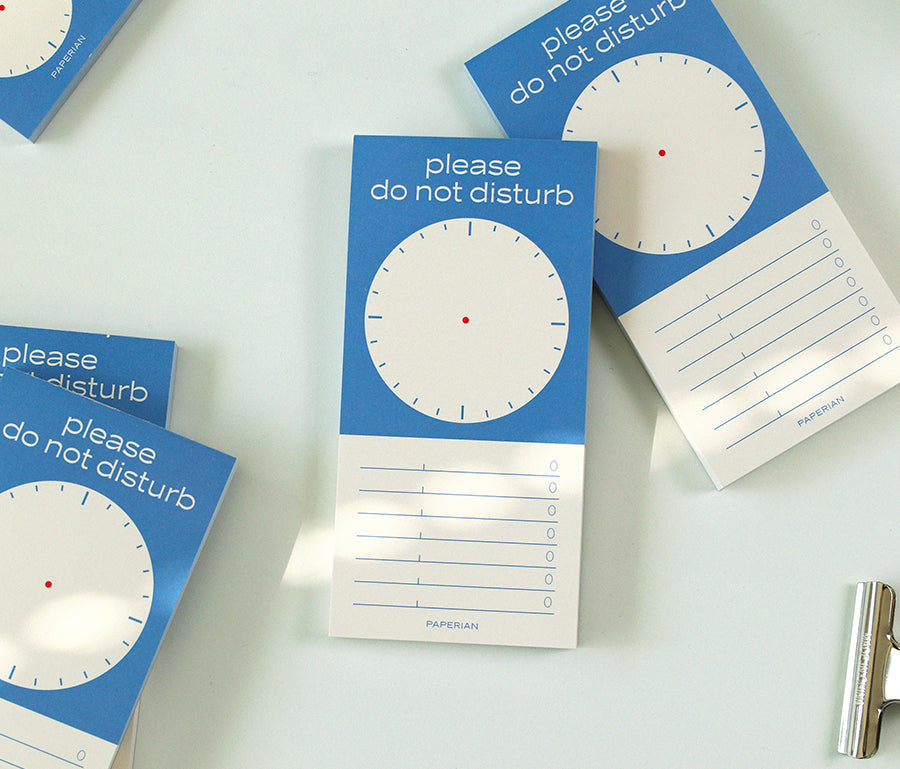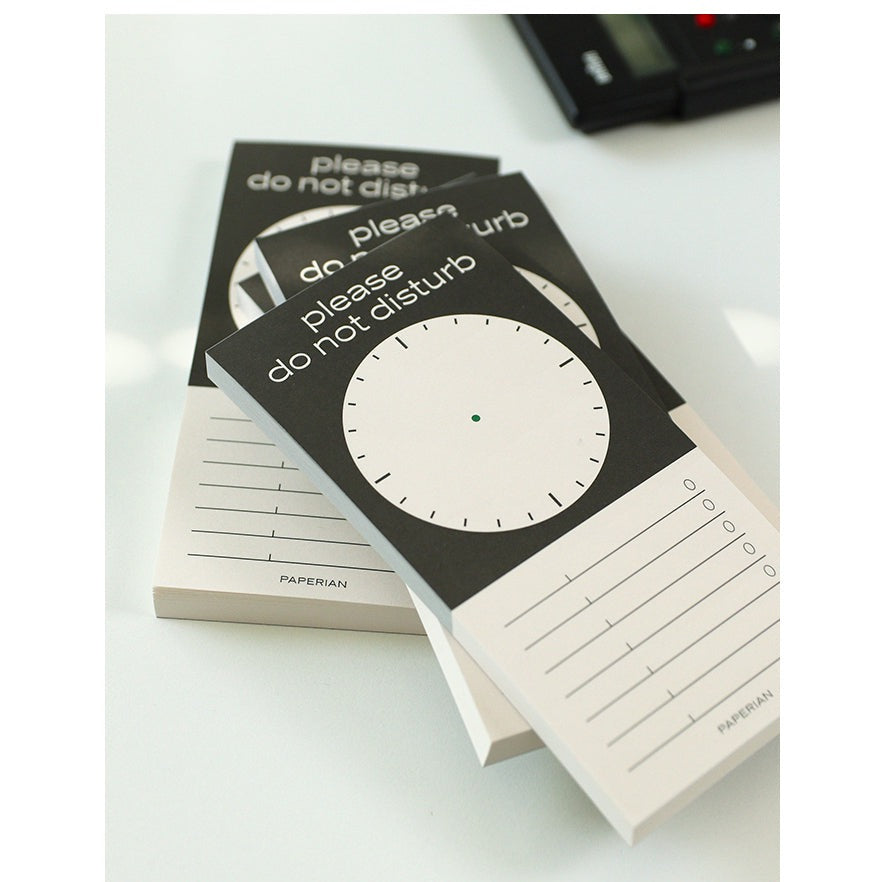 Paperian Do Not Disturb Memopad Time
---
Organise your day to the minute with the Paperian Do Not Disturb Time Memopad. Featuring a unique layout with a blank clock template and a structured checklist, it's a perfect addition to manage time and tasks effectively.
Similar to its Memo counterpart, this memopad measures 73 x 150mm, housing 80 sheets of premium 100gsm paper. It's available in a spectrum of four shades: vermilion, green, blue, and black, allowing a pick that aligns with individual preferences.
A product of the Paperian Do Not Disturb series, it resonates with other items in the collection, ensuring coherence in your stationery ensemble.
Features:
Unique clock template and checklist layout
Dimensions: 73 x 150mm
80 sheets of 100gsm paper
Colour choices: vermilion, green, blue, and black
Part of the Paperian Do Not Disturb collection
Origin: Korea