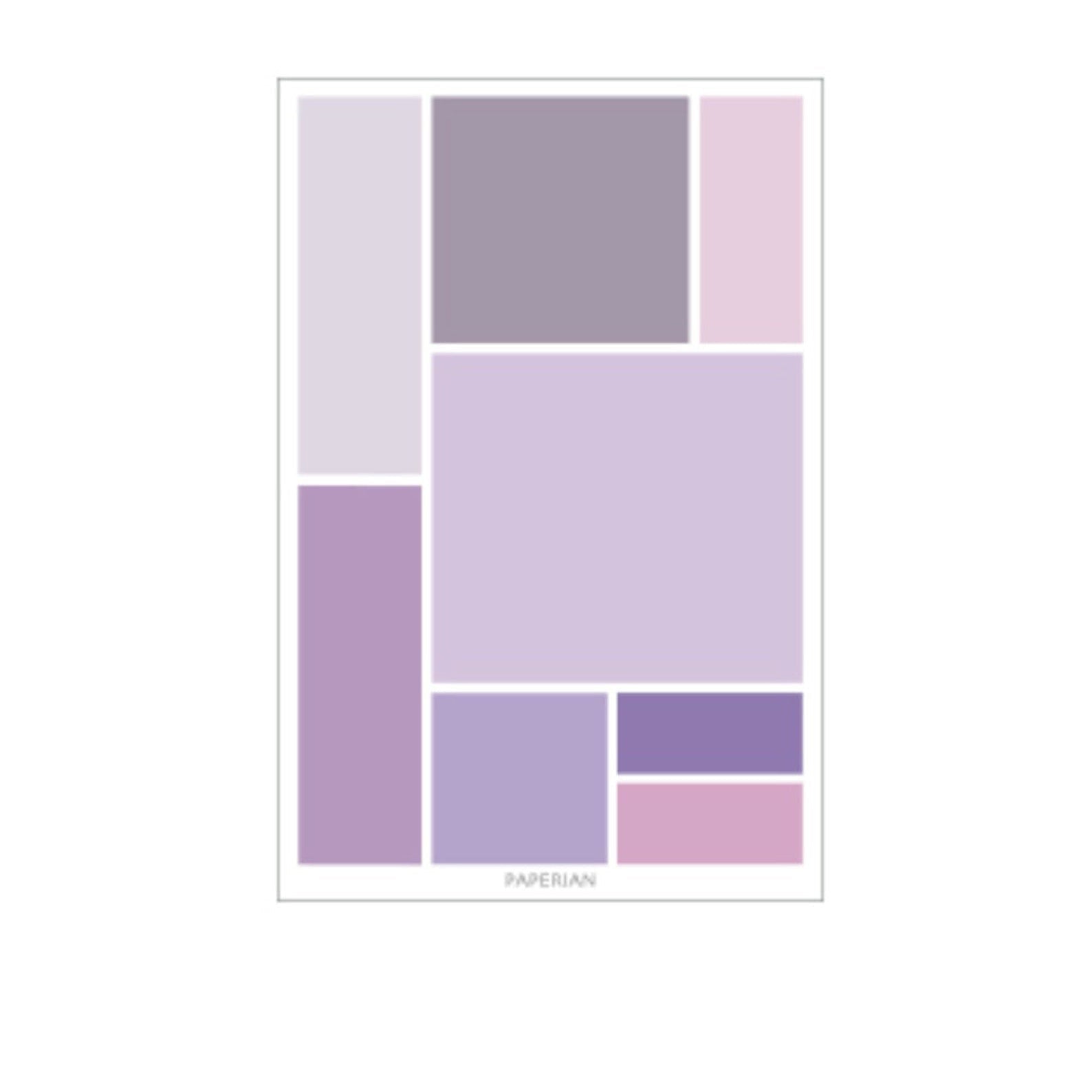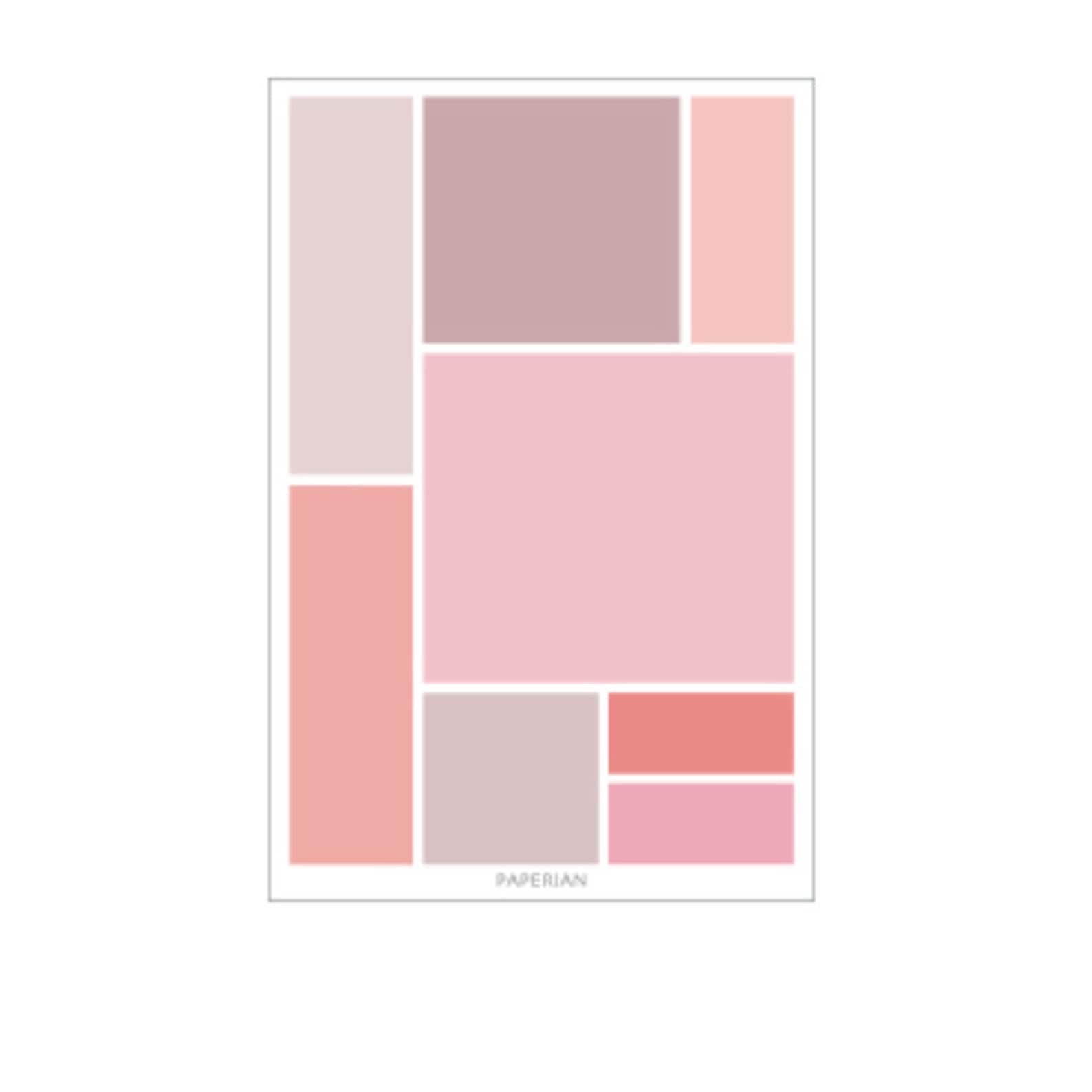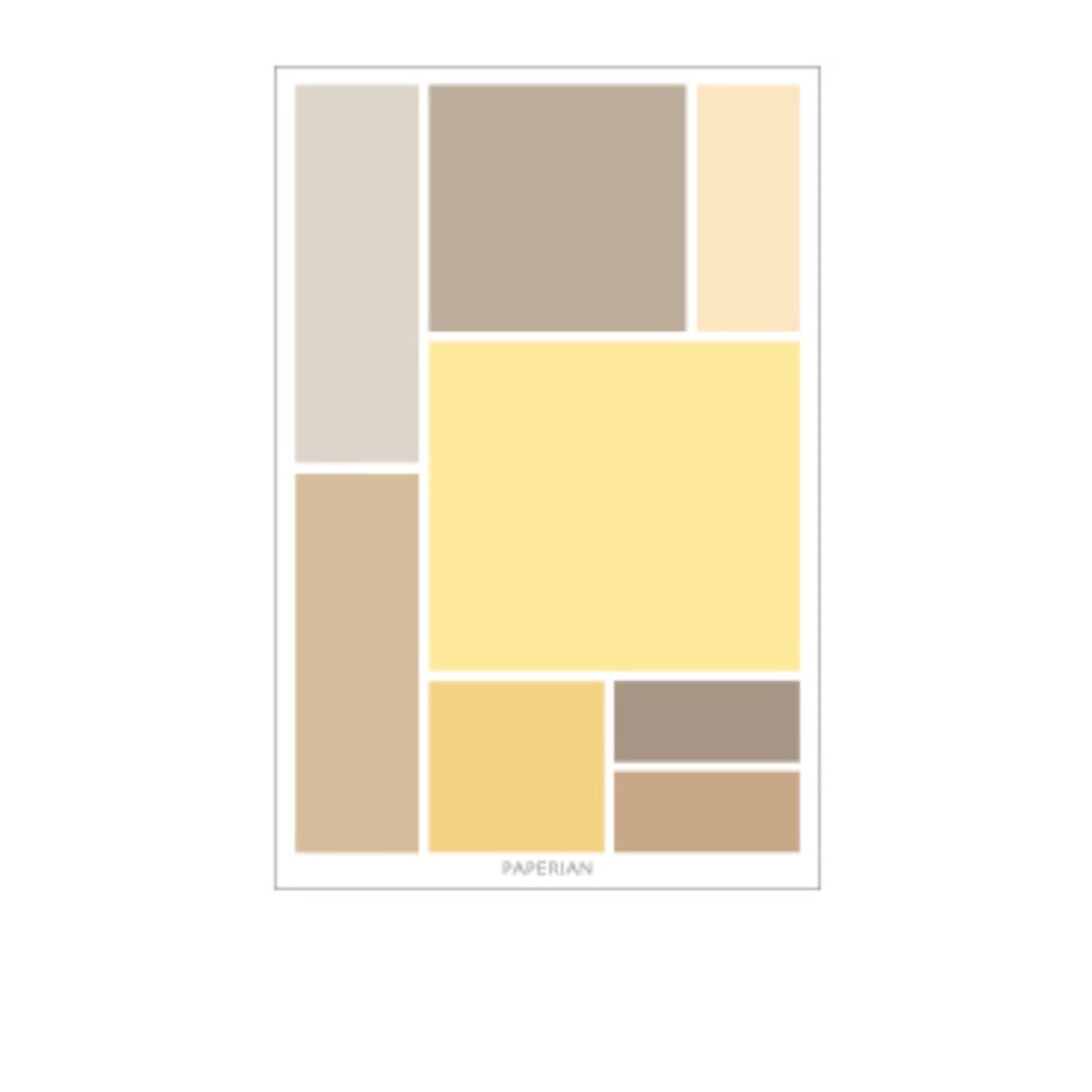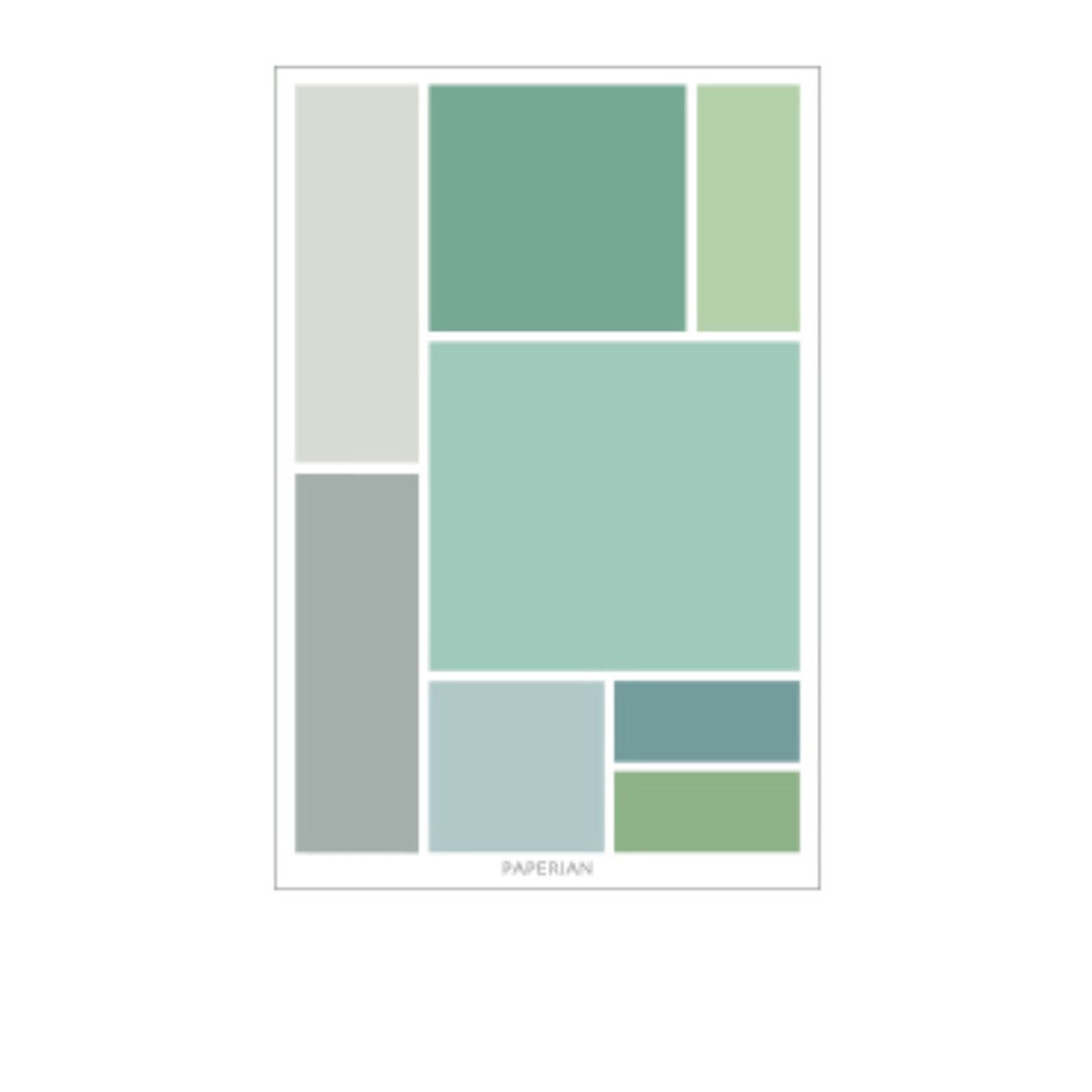 Paperian Colour Palette Stickers - Square
---
Reimagine sophistication with Paperian's Colour Palette Square Stickers. Each meticulously designed pack houses 8 geometrically pleasing rectangular and square stickers, distributed across two sheets. Dimensions vary, with the grandest square sizing up to 60 x 69mm and the quaintest at 30 x 31mm. The diverse colour palettes are curated for harmony, bestowing each sheet with a balanced aesthetic. Employ these stickers for elevating the appeal of journals, planners, or messages. Being a part of the distinguished Colour Palette series, the combinations are only bound by imagination.
Features:
Package contains 2 sticker sheets, aggregating to 8 stickers.
Varying sticker dimensions, ranging from 60 x 69mm to 30 x 31mm.
Handpicked shades to compose unique colour harmonies.
A proud member of Paperian's Colour Palette series.
Perfect for adorning journals, planners, diaries, or bespoke notes.