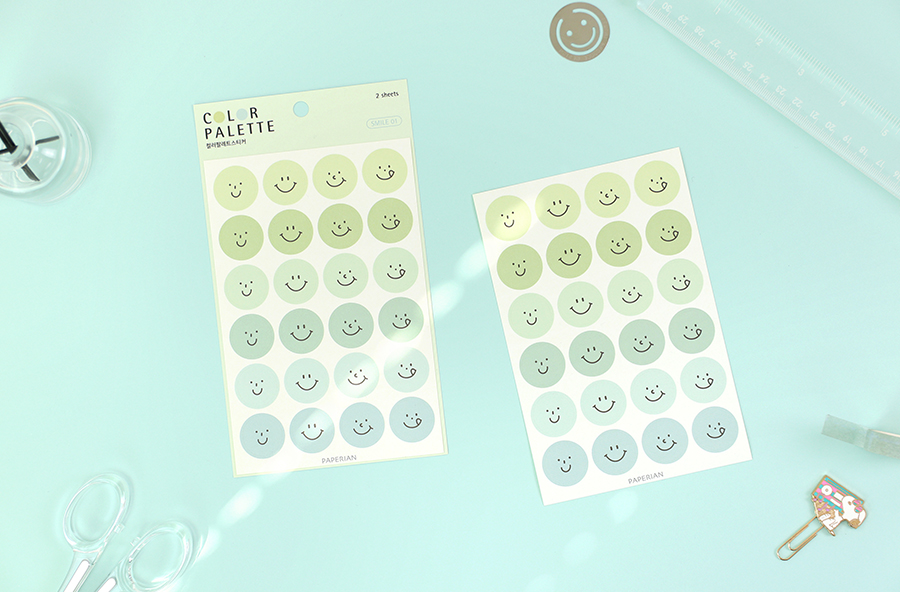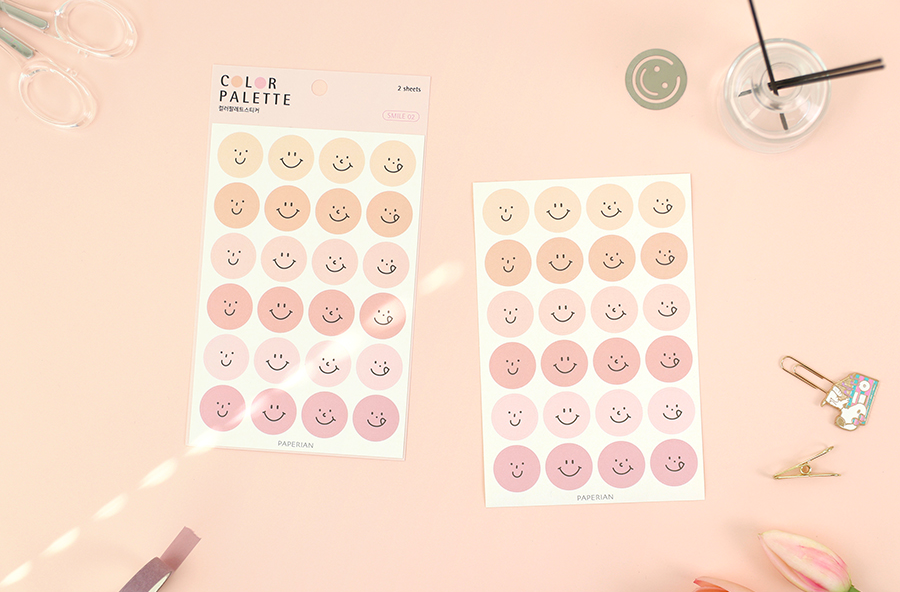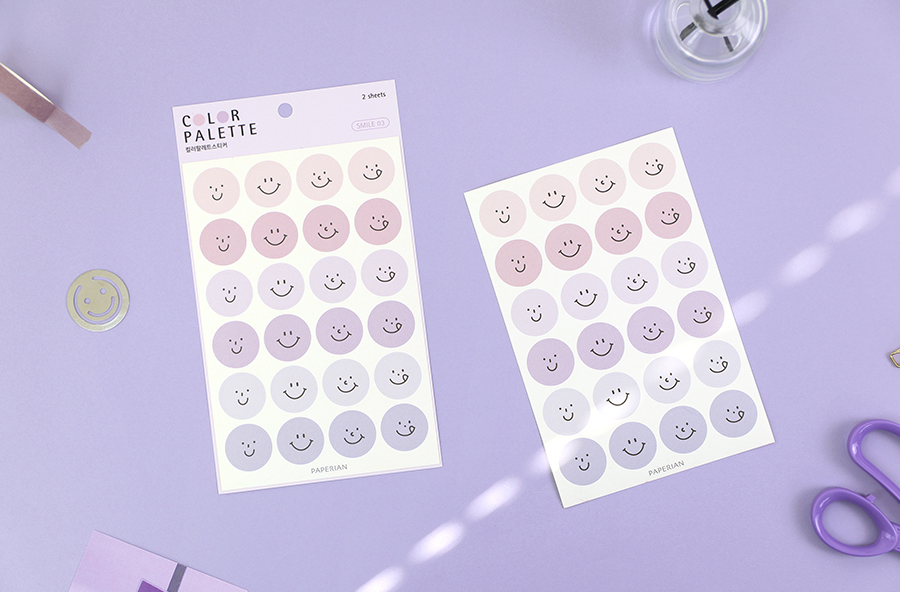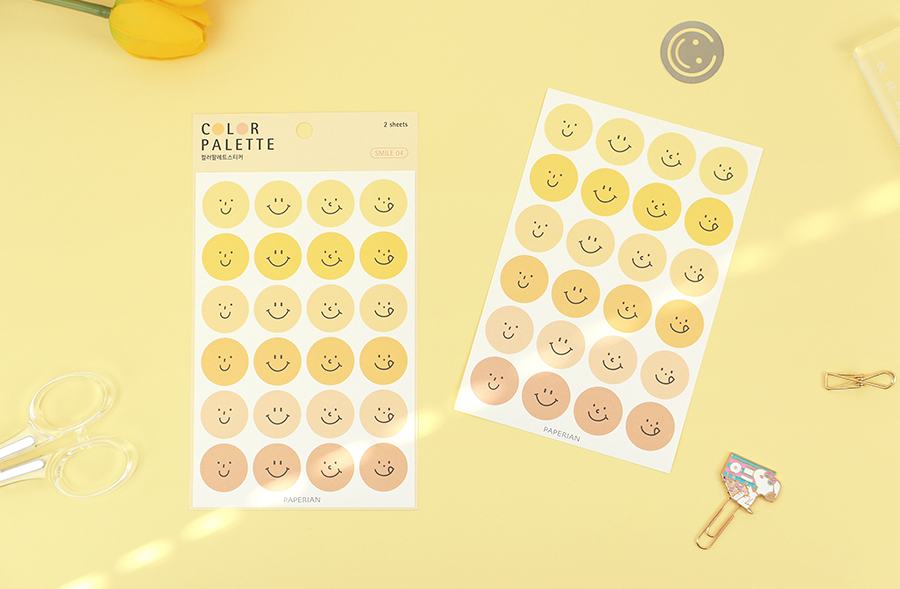 Paperian Colour Palette Stickers - Smile
---
Delight in everyday stationery with Paperian's Colour Palette Smile Stickers. This curated set of 48 smiley face stickers is designed to infuse joy into your day. Presented in a quartet of refreshing shades - Mint, Pink, Purple, Yellow - these stickers are a delightful addition to journals, diaries, planners, and more. With a 20mm diameter, their uncoated finish beckons handwritten expressions. These stickers seamlessly merge with others in the Colour Palette series, offering a distinct stationery experience.
Features:
Encompasses 2 sheets of stickers, aggregating to 48.
Consistent sticker size of 20mm in diameter.
Available in four vivacious colours - Mint, Pink, Purple, Yellow.
Signature smiley face design.
Writable surface due to uncoated finish.
Belongs to the renowned Paperian's Colour Palette series.