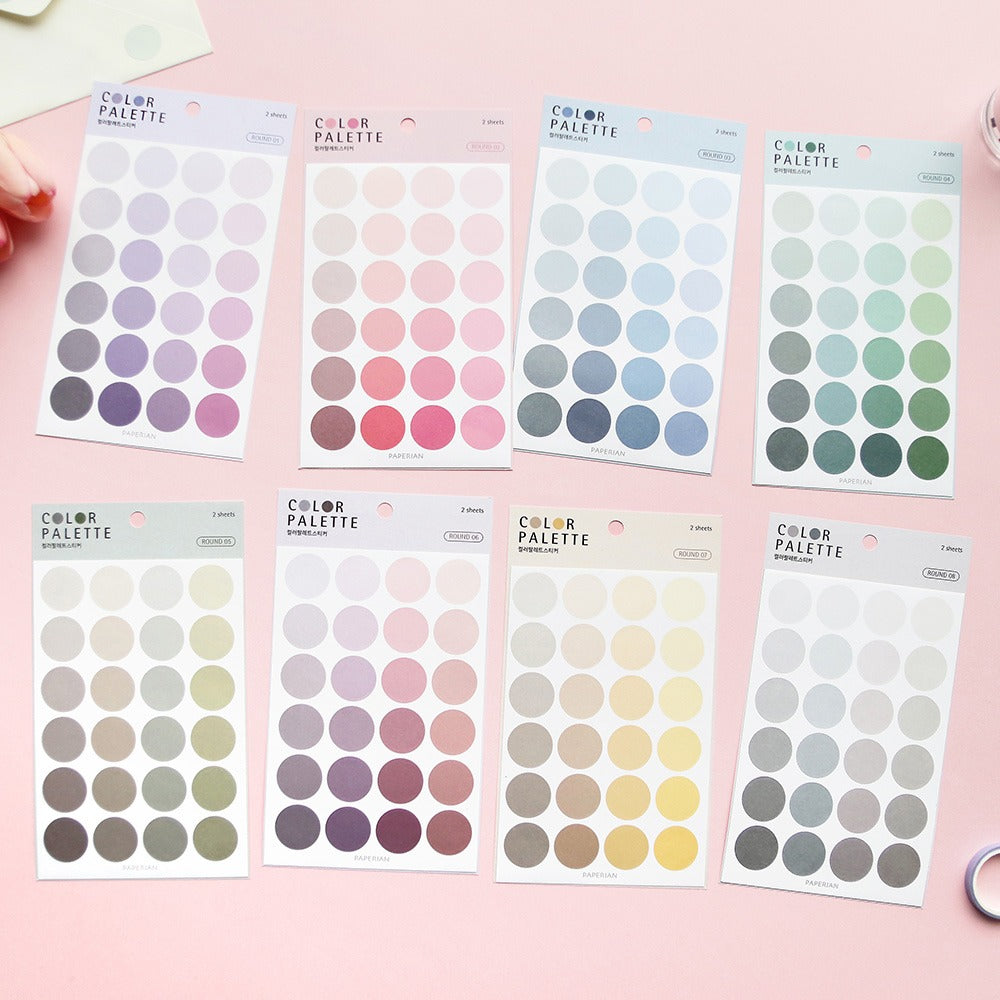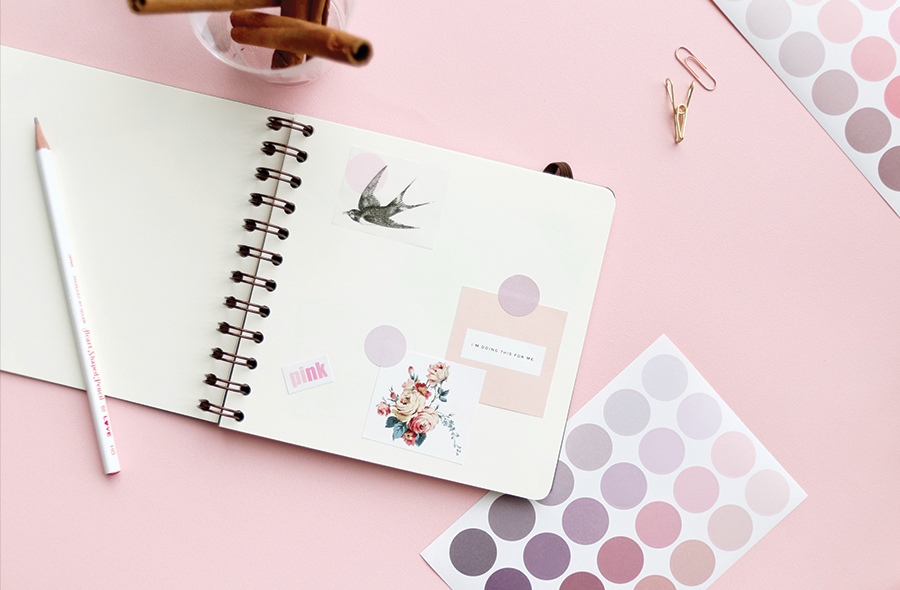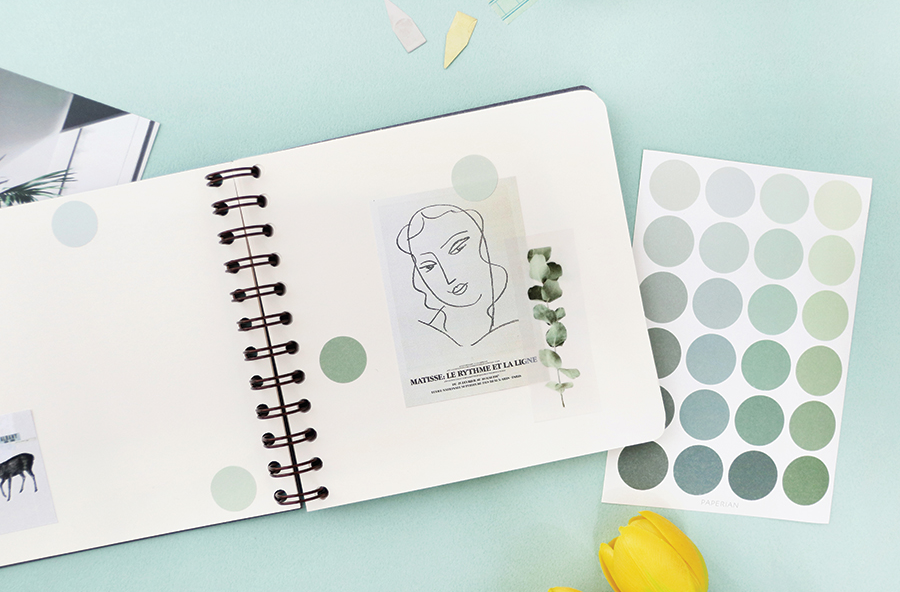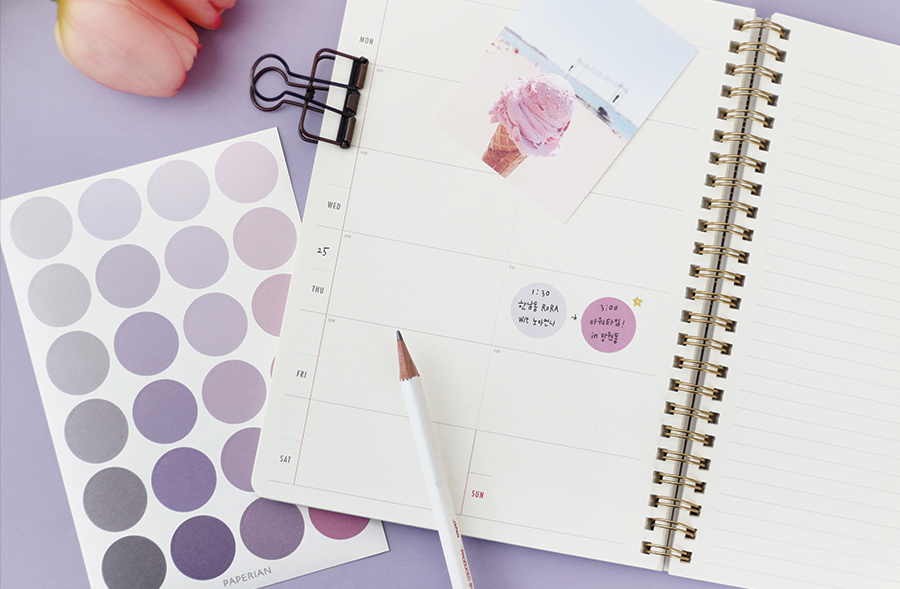 Paperian Colour Palette Stickers - Round
---
Illuminate your stationery collection with Paperian's Colour Palette Round Stickers. Available in a spectrum of 8 captivating palettes, each set comes with 48 vibrant stickers spread across two sheets.
Sized perfectly at a diameter of 20mm, these stickers are crafted to inject a dose of character into your notebooks, journals, or planners. Their uncoated texture invites handwritten notes, offering another layer of personal touch.
Dive into a sea of creative possibilities by pairing these round stickers with other design variants from Paperian's Colour Palette series, shaping an unmatched stationery landscape.
Features:
Package entails 2 sheets, summing up to 48 stickers.
Stickers measure a consistent 20mm in diameter.
Choice from 8 mesmerizing colour palettes.
Writable uncoated surface.
An integral part of Paperian's Colour Palette series for endless mix and match potentials.
Origin: Korea.