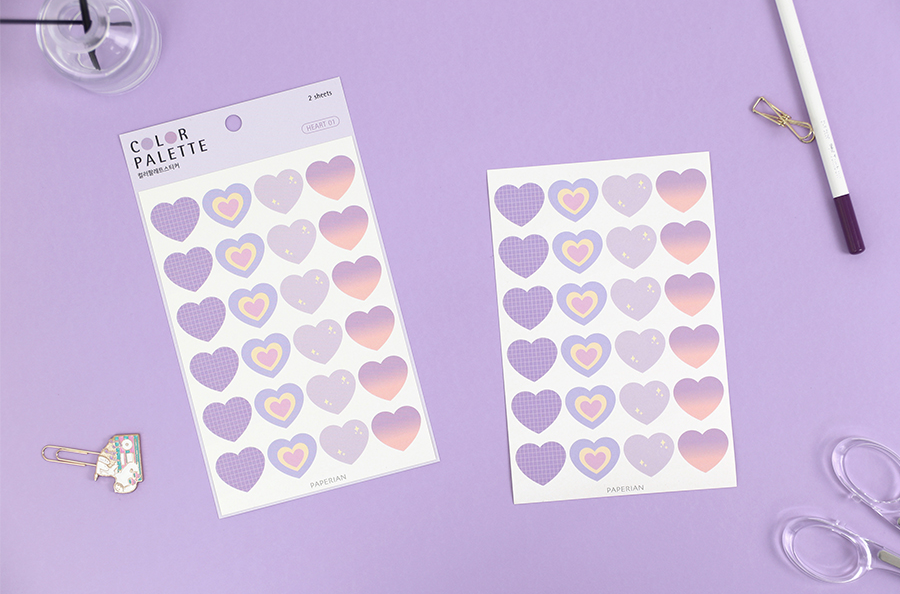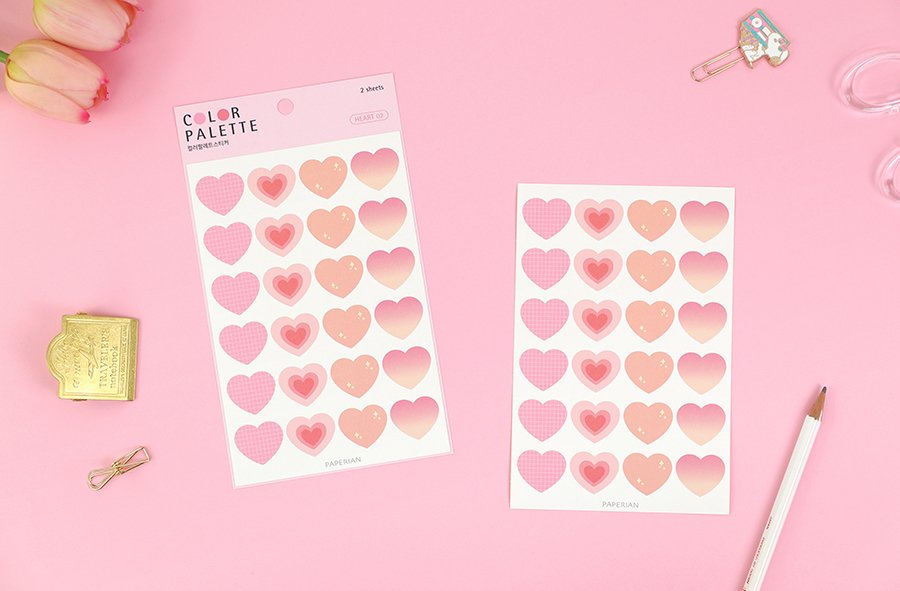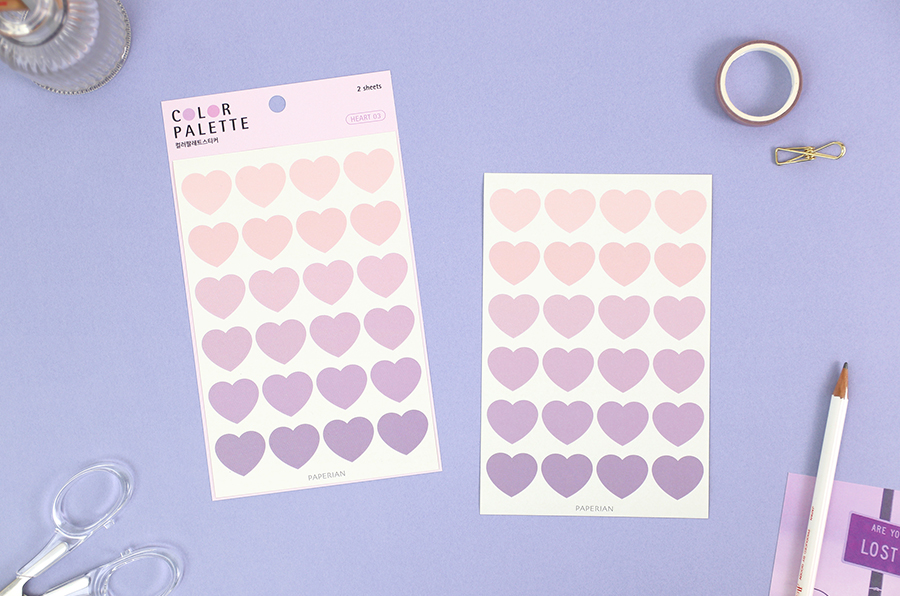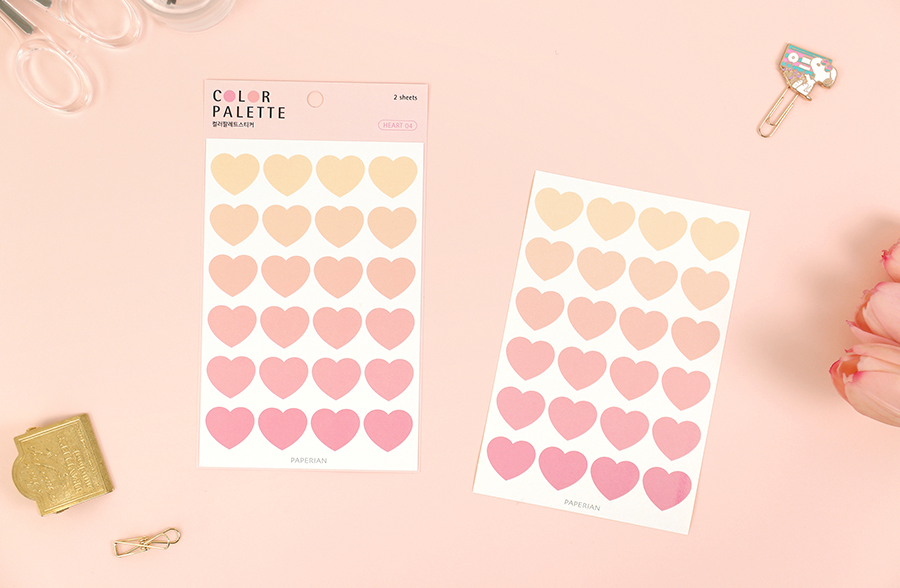 Paperian Colour Palette Stickers - Heart
---
Introducing the Paperian Colour Palette Sticker series - Heart version. Crafted with precision, these heart stickers offer two alluring designs: Pattern and Two Tone, showcased in both enchanting Purple and delightful Pink palettes. They serve as the perfect touch of love and vibrancy for your notebooks, heartfelt letters, or thoughtful gifts.
Every pack is loaded with two sheets, aggregating to a total of 48 stickers. The sheets span 106 x 160mm, and the stickers possess an uncoated texture, inviting you to pen down personal messages or annotations. This uncoated finish imparts a natural, tactile sensation.
Features:
Styles available: Pattern Purple, Pattern Pink, Two Tone Purple, and Two Tone Pink.
Each pack comprises two sheets, totalling 48 stickers.
Uncoated texture, perfect for writing.
Perfect for adding a personal touch to notebooks, letters, or gifts.