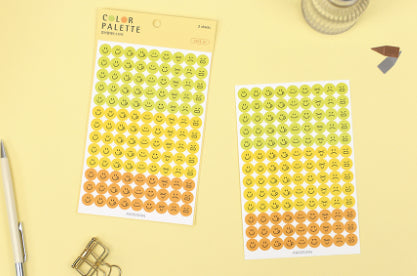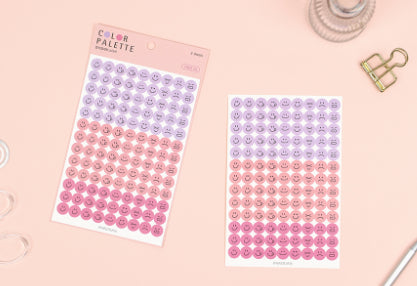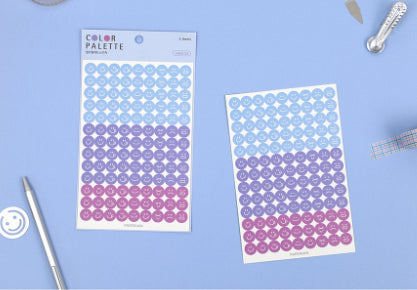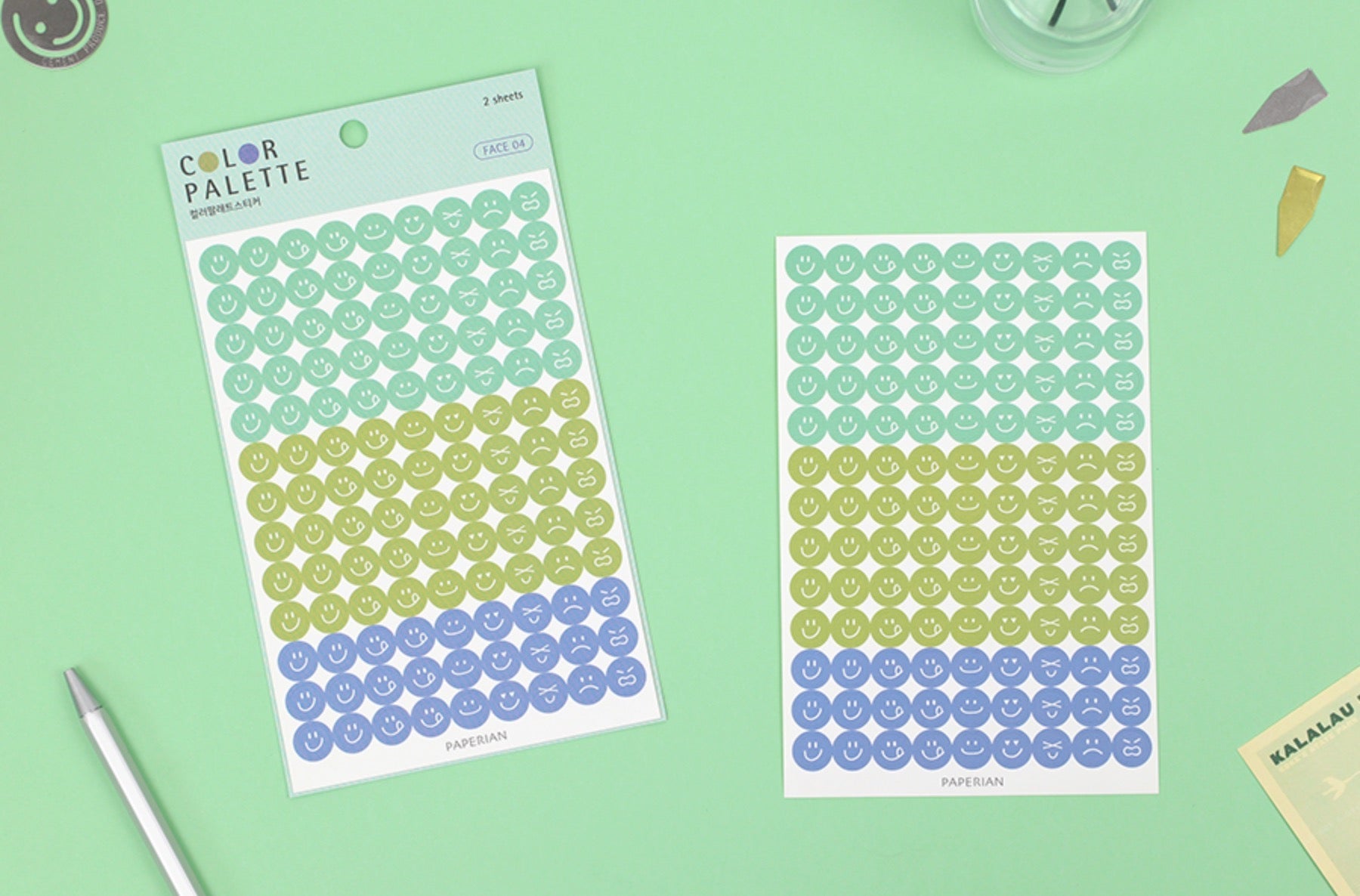 Paperian Colour Palette Stickers - Face
---
Add a playful touch to your journals with Paperian's Colour Palette Sticker series - Face version. Designed for those who appreciate creativity, each pack offers two sheets, bursting with 234 vibrant stickers to liven up any planner or notes.
Explore four distinct styles:
Style 01: Harmonious shades of green, yellow, and orange
Style 02: A charming blend of purple, peach, and pink
Style 03: Cool and captivating tones of blue, purple, and dark pink
Style 04: Tranquil hues of greens and blues
Each sheet, meticulously crafted, showcases 7 diverse facial expressions in 3 colour variations, each measuring 9mm in diameter. Using a natural, non-vinyl material, these stickers promise not just aesthetics but also quality.
Features:
Diverse styles with vibrant colour palettes
A generous 234 stickers per pack, each of 9mm diameter
Crafted from a natural, non-vinyl texture
Ideal for various artistic endeavours
Proudly made in Korea