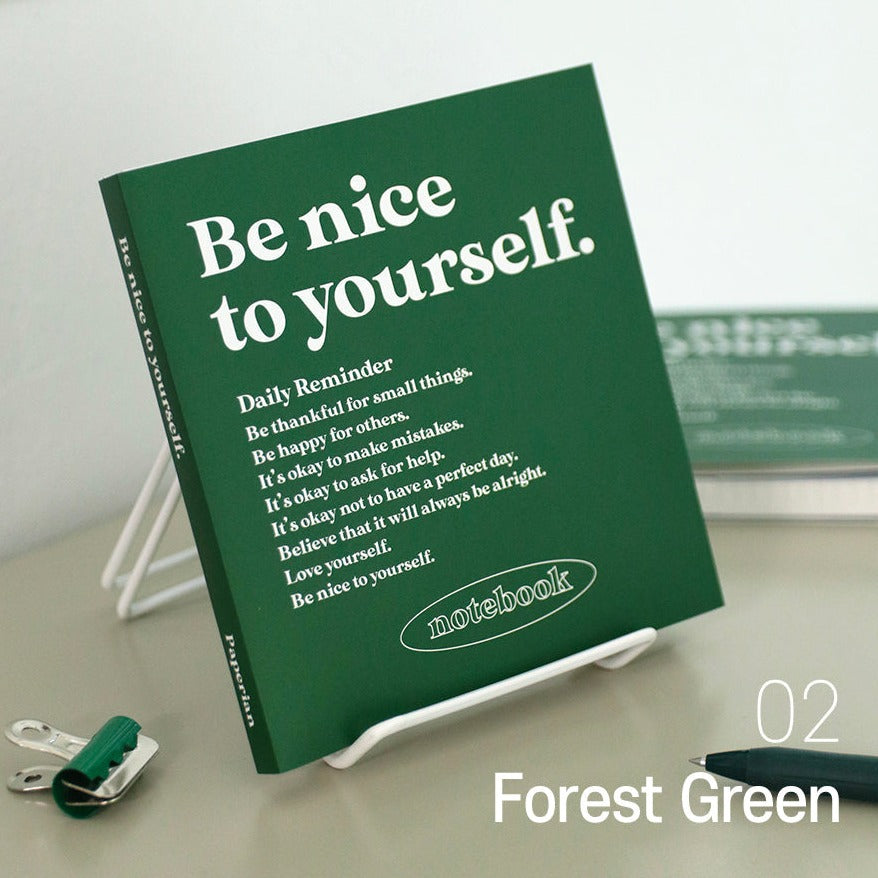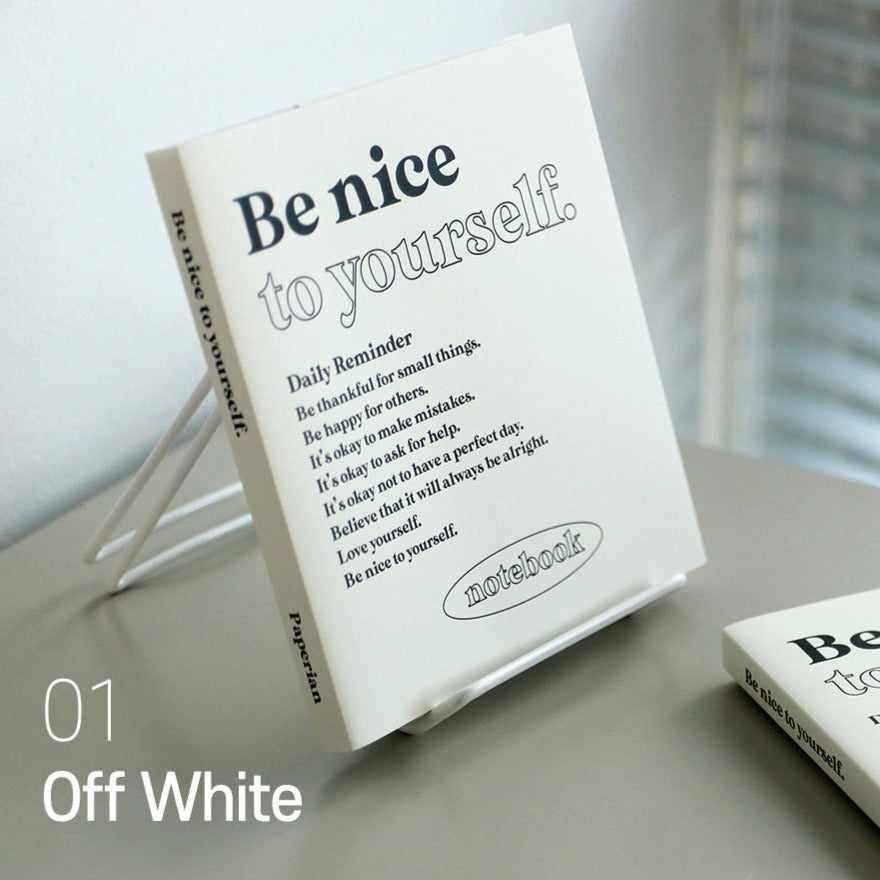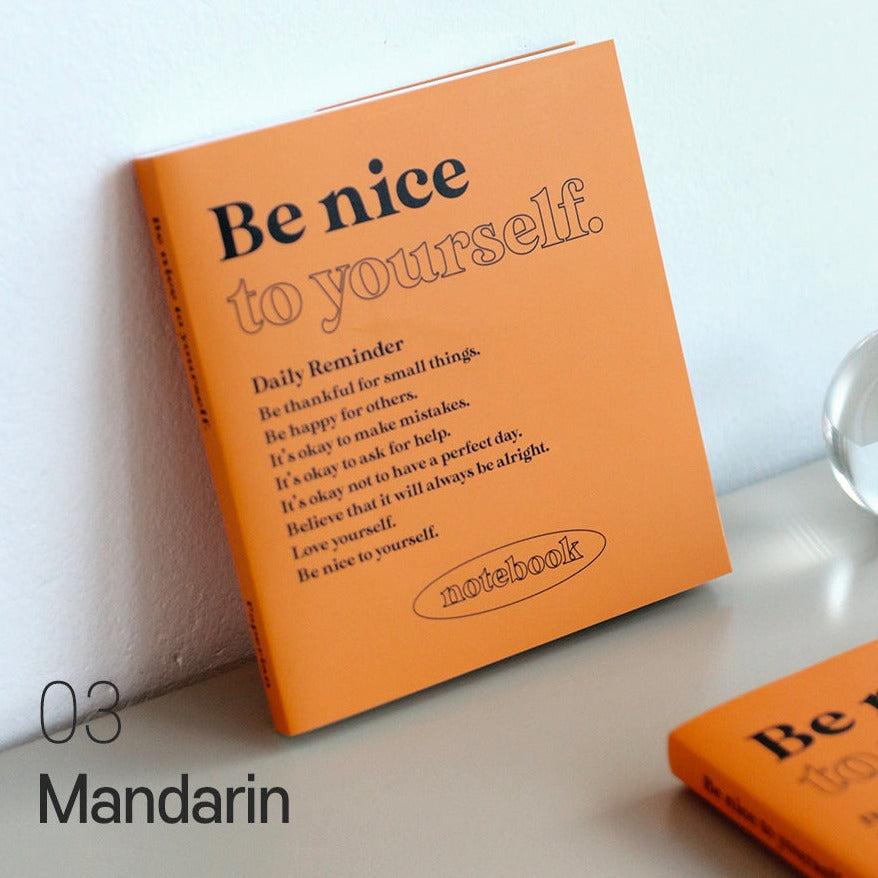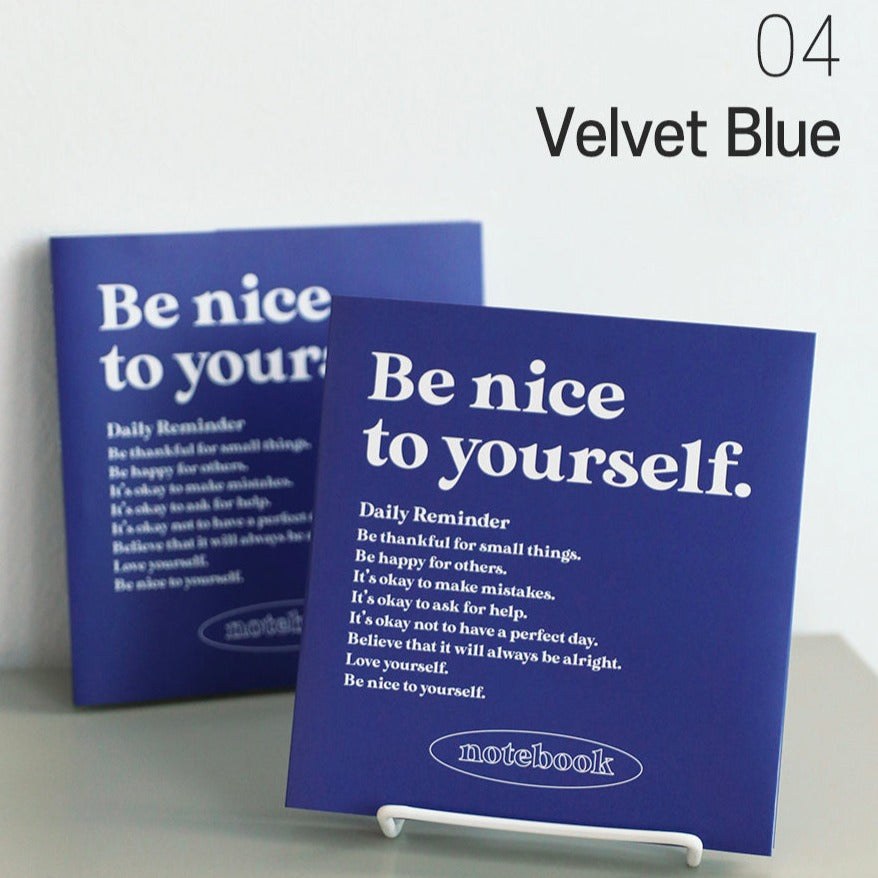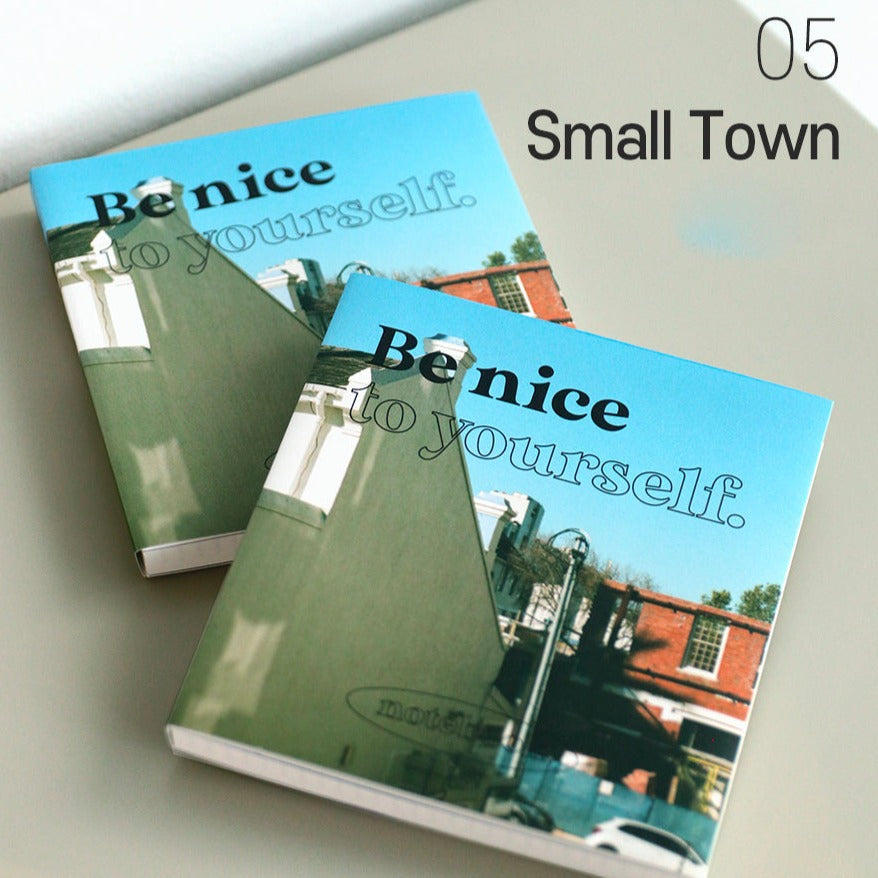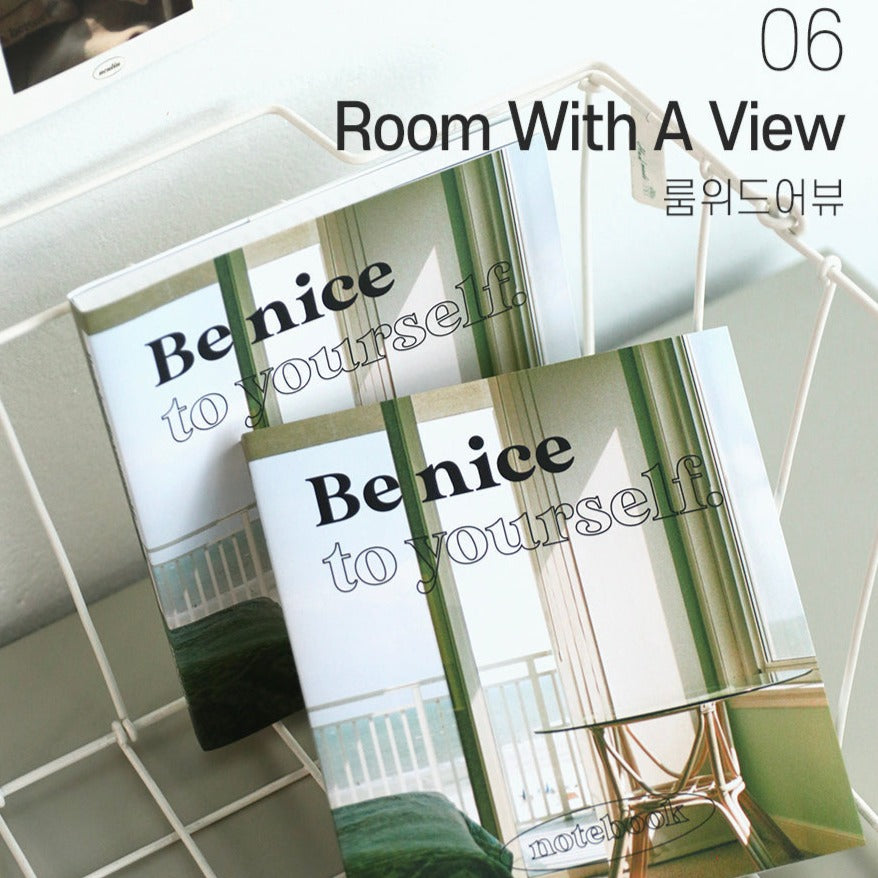 Paperian 'Be Nice To Yourself' Notebook
---
Discover the 'Be Nice To Yourself' notebook by Paperian, a manifestation of contemporary Korean design. With its choice of six cover designs - Off-White, Green, Mandarin, Velvet Blue, Small Town, and Room With A View, it evokes the charm of a sophisticated paperback.
Inside, a mix of 98 grid pages and 58 plain pages, all crafted from quality 120g paper, await the writer's touch, ensuring a smooth, bleed-free experience for various writing tools. An added clear PVC protective cover not only augments durability but also integrates a functional pocket, proving invaluable for storing ephemeral notes or cherished keepsakes.
Every notebook doubles as a canvas for self-expression and is graced with affirming messages, subtly nudging users towards positivity and self-compassion. A distinctive feature is its innovative binding, allowing it to lay entirely flat when open, an aspect cherished by writers irrespective of their dominant hand.
Specifications:
Diverse paper layout: 98 grid pages & 58 plain pages
Premium 120g paper
Assortment of six elegant cover designs
Sturdy PVC cover with an additional pocket
Dimensions: 139x148mm
Effortless flat-lay opening
Origin: Korea
Let the Paperian 'Be Nice To Yourself' notebook become a treasured piece in any writer's collection, an ode to creativity and self-reflection.