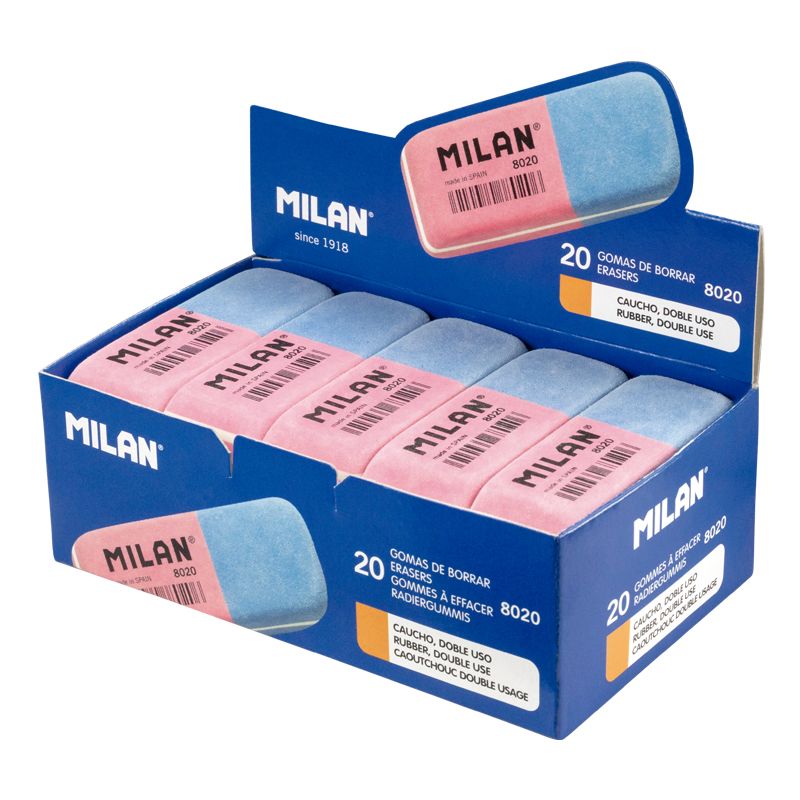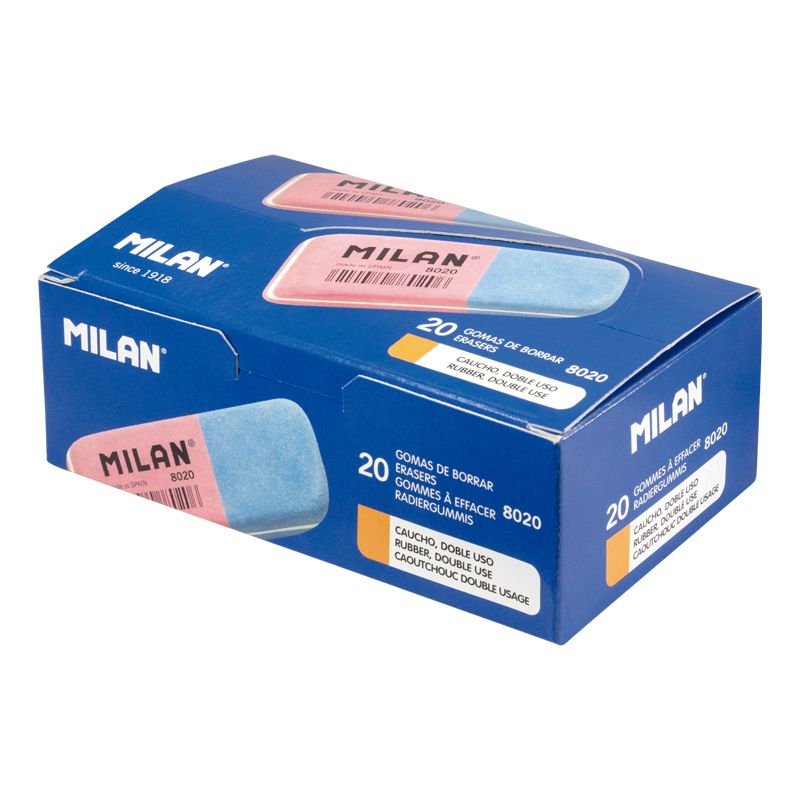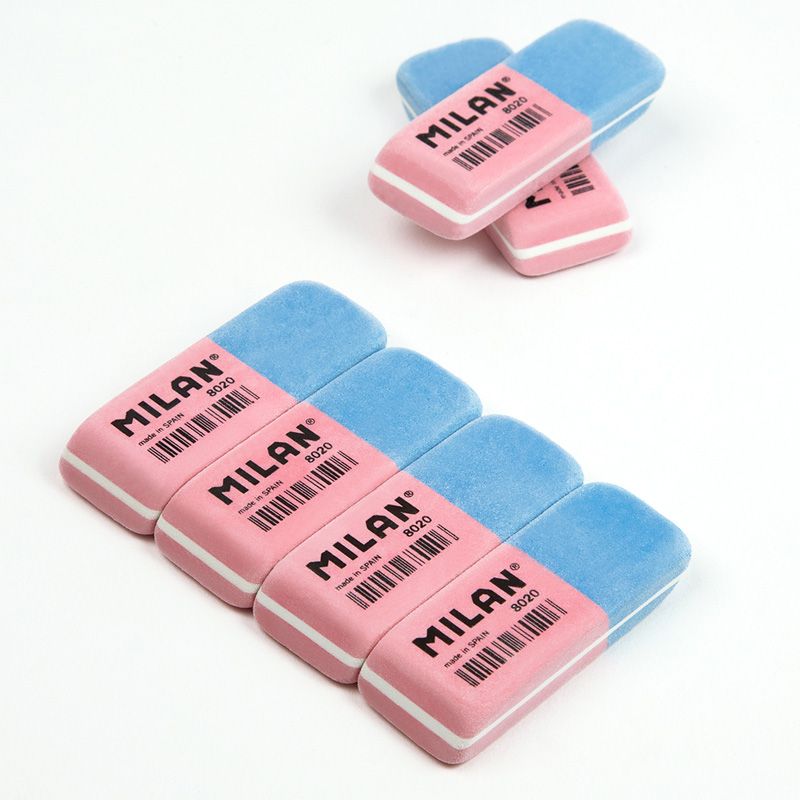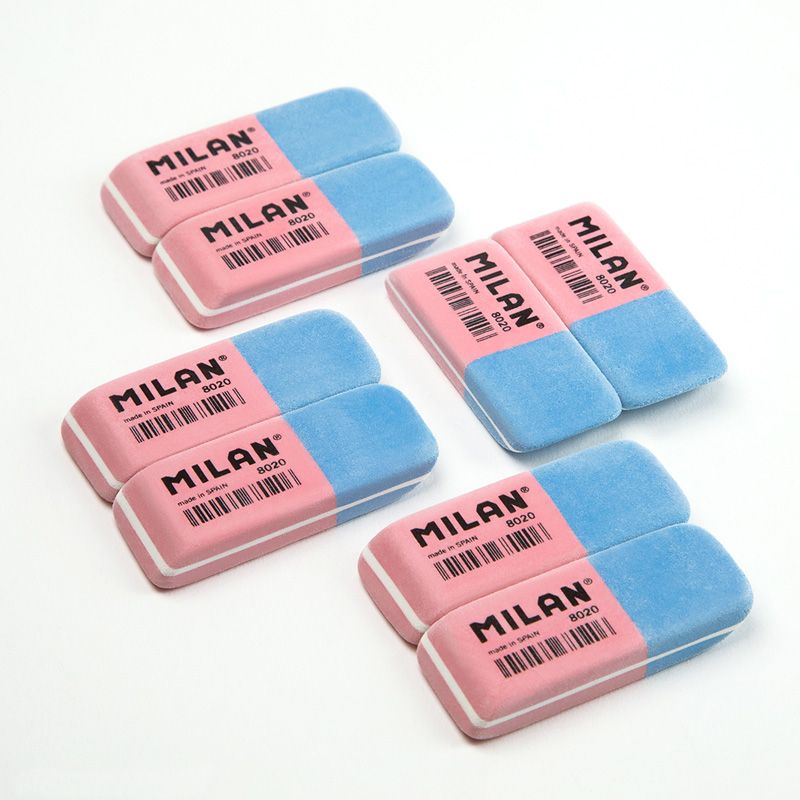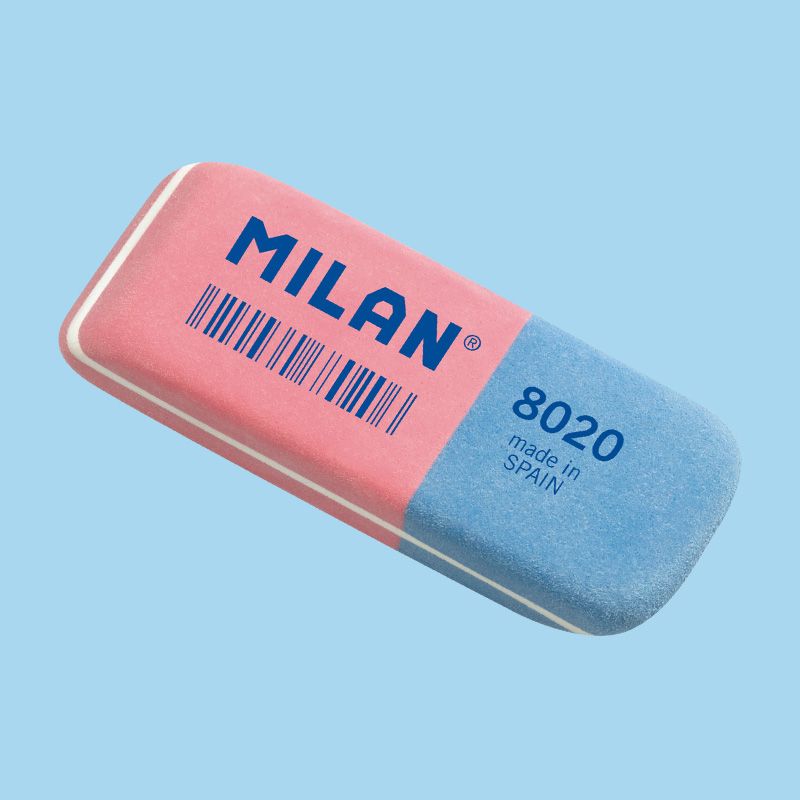 Milan Double-use Bevelled Erasers 8020 [Box of 20]
---
Offers two erasing strengths: the pink eraser is flexible and can be used to erase a wide range of graphite pencil strokes from all varieties of paper and the blue eraser is abrasive, for a stronger erasing power. 

Each eraser measures 6.3 x 2.4 x 0.9 cm.
Sold as a box of 20 erasers.