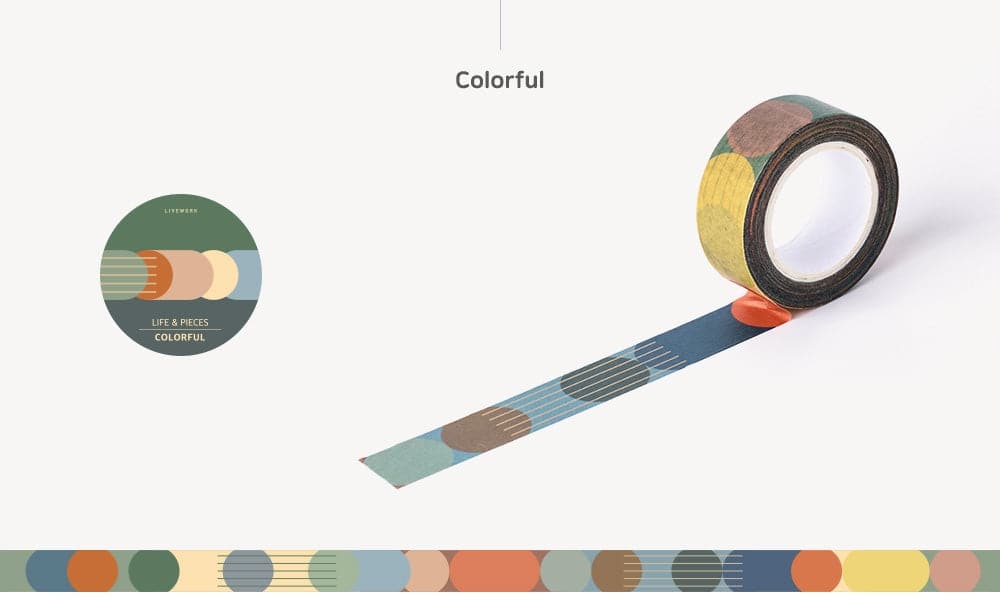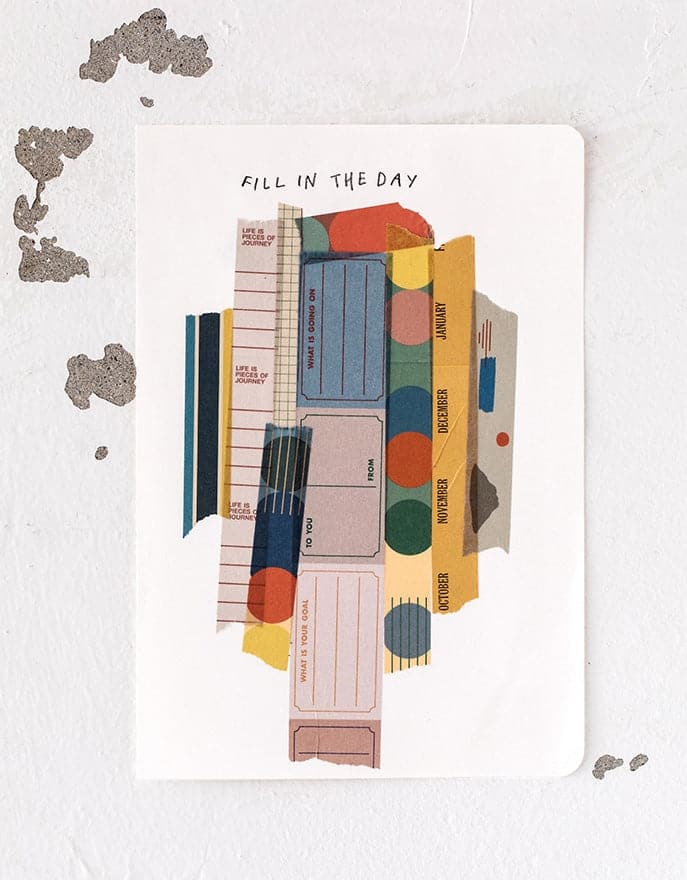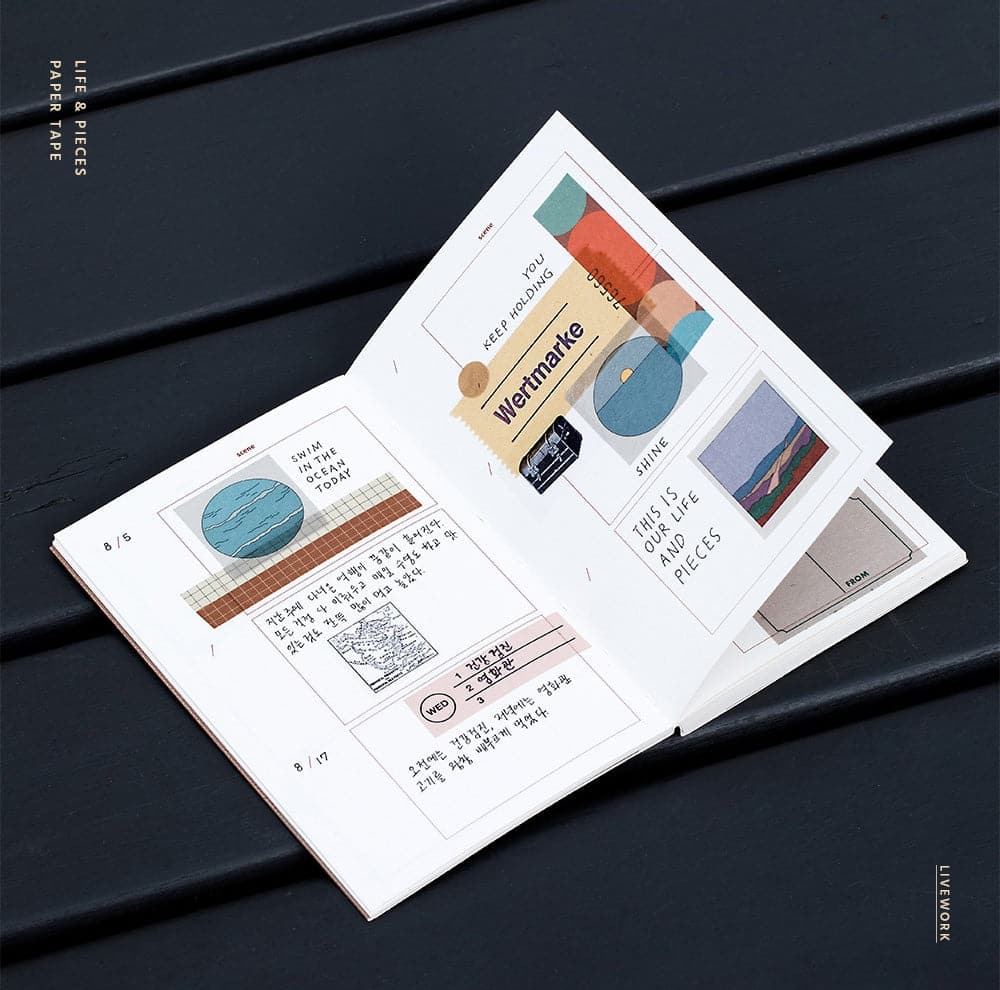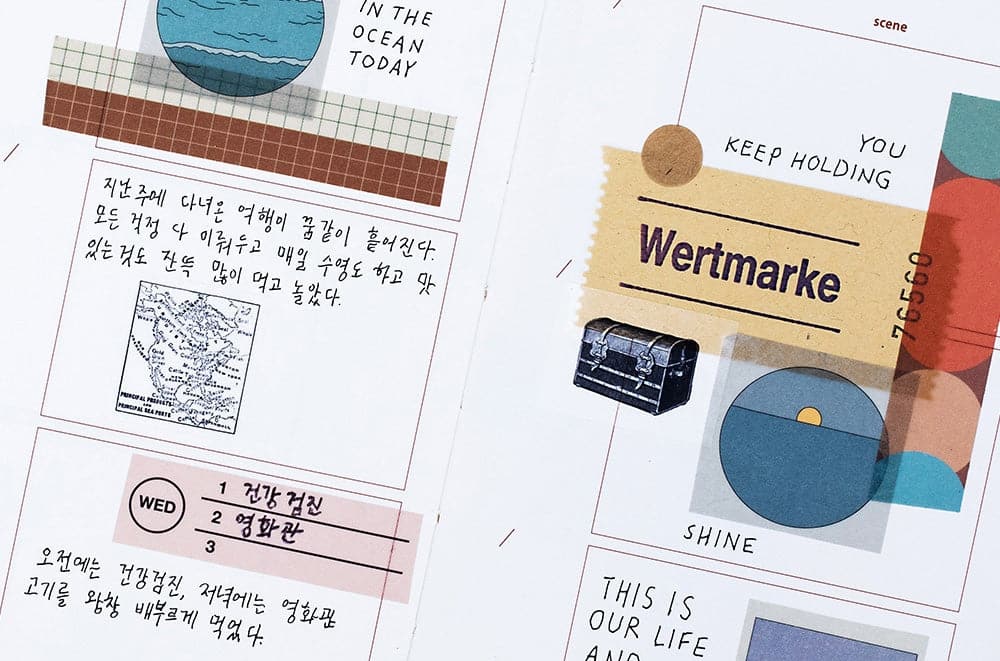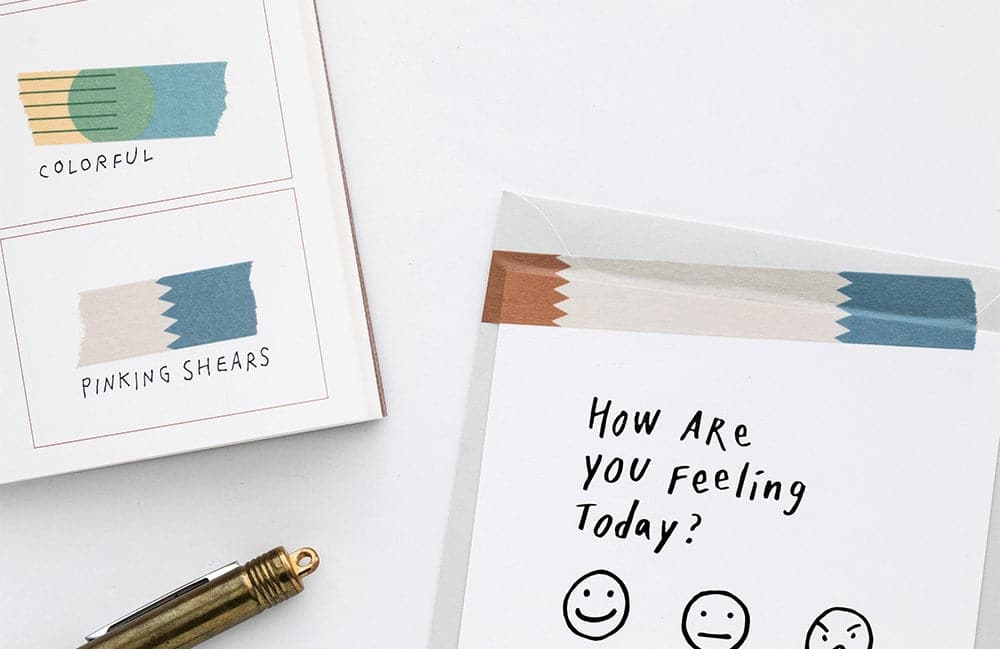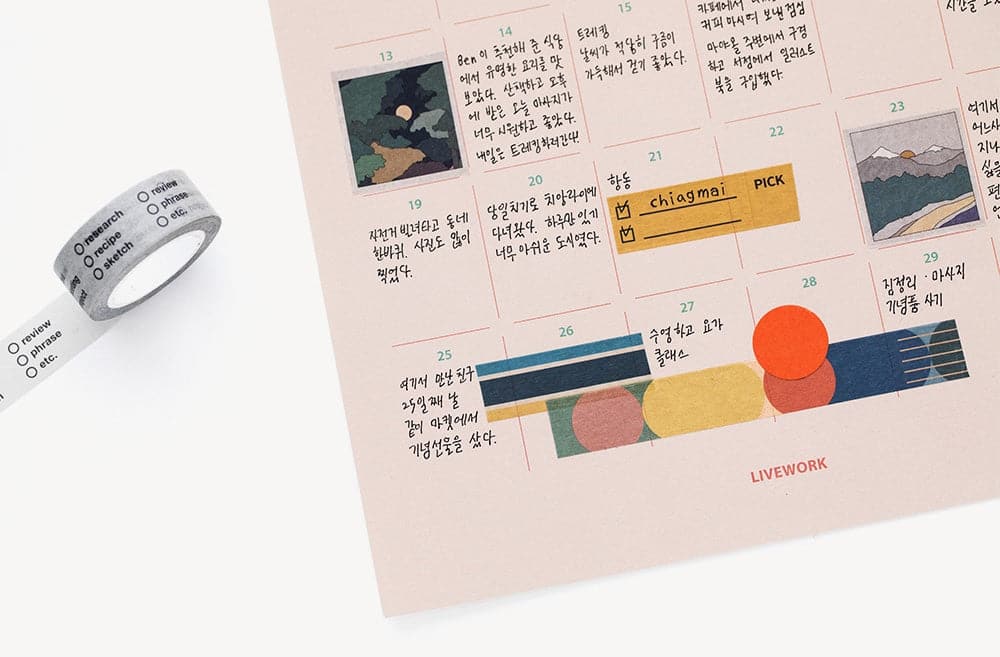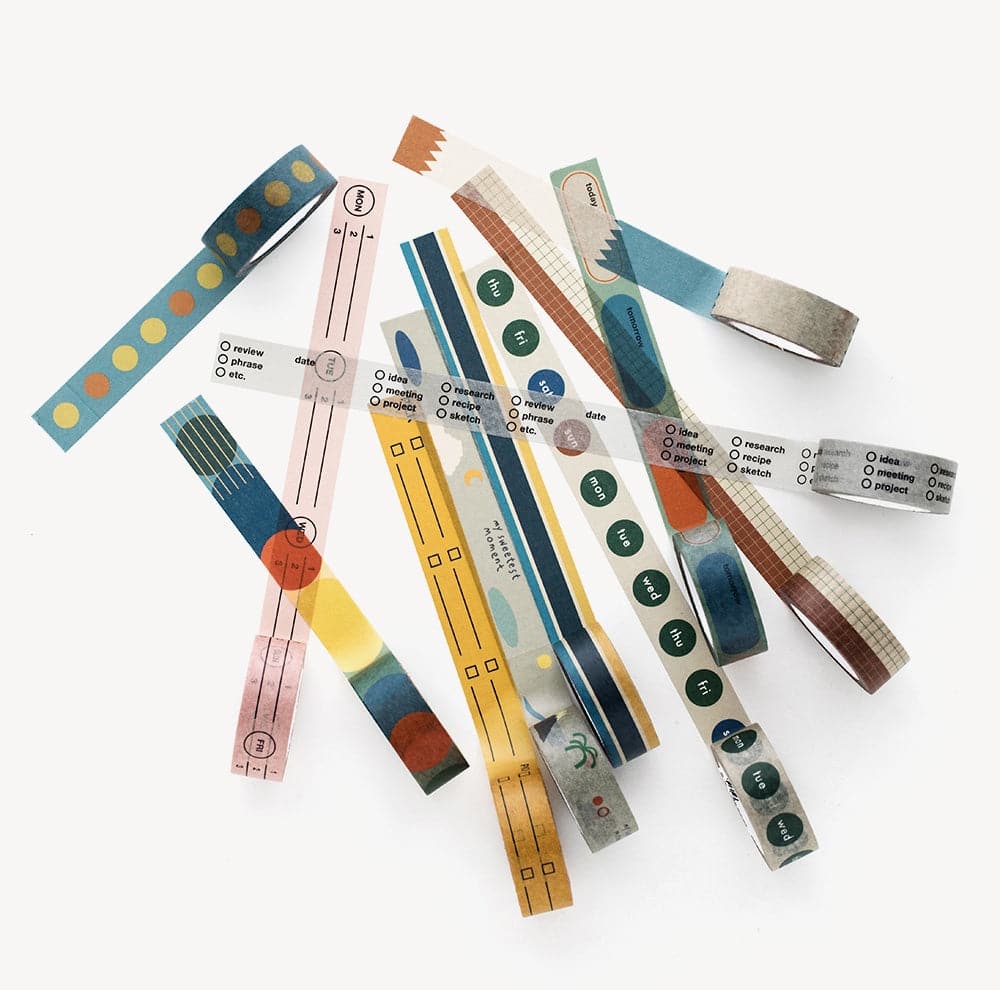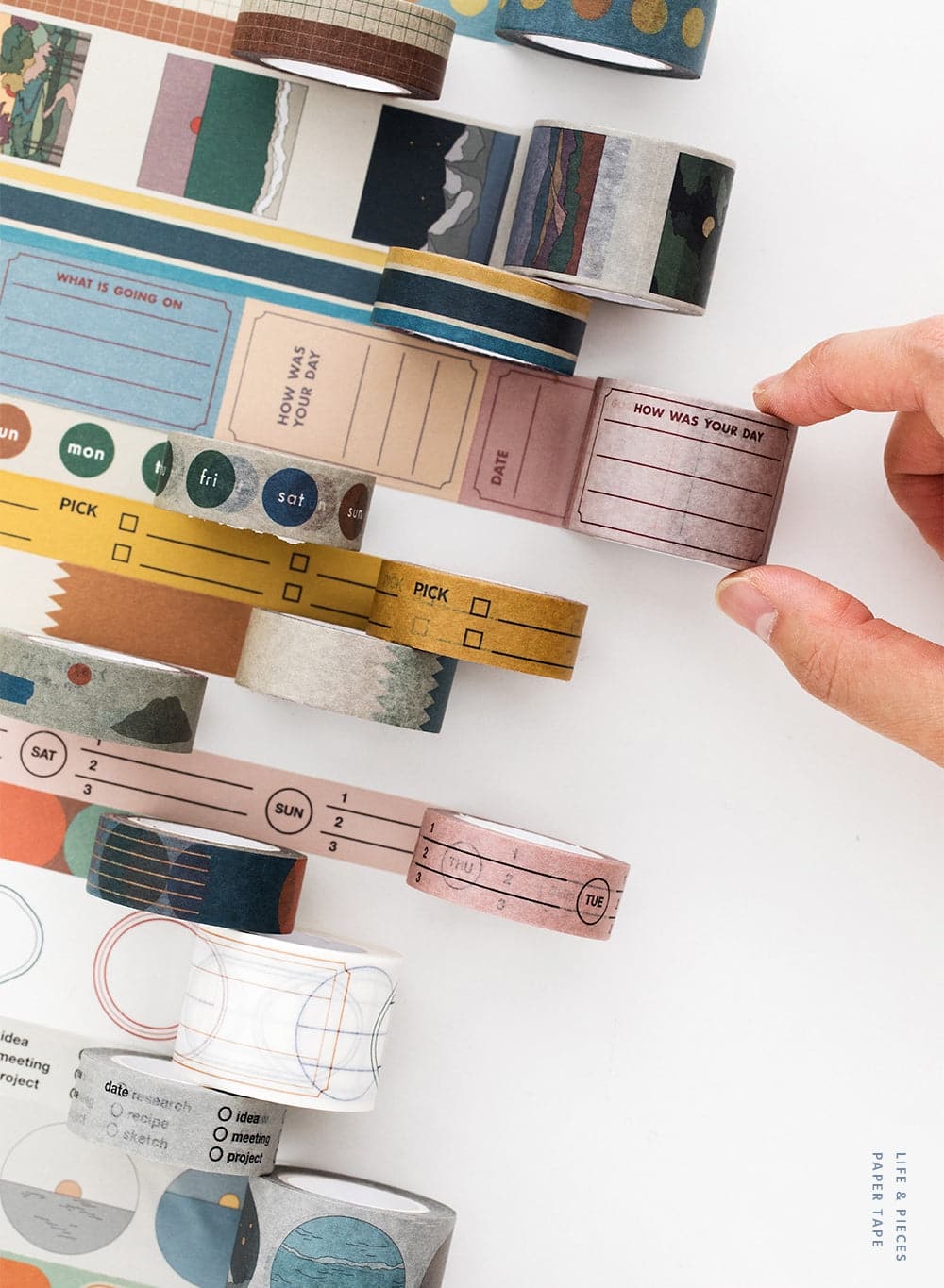 Livework Life & Pieces Masking Tape - Colourful
---
The Livework "Colourful" masking tape is a beautiful decorative tape inspired by Art Deco and 70s patterns. It's perfect for your craft projects, scrapbooks, or bullet and travel journals. Printed with a repeating pattern of colourful dots lines and other shapes. You can, for example, use it to decorate your craft projects or to label boxes and containers. Conveniently, the tape is made from semi-transparent paper and tears off easily.
1 role of Livework Life & Pieces "Colourful" Masking Tape
Colourful self-adhesive tape
Printed with a repeating pattern in various muted colours
Dimensions: 15 mm wide x 10 m long
Material: Paper
Livework Life & Pieces masking tape is available in many different styles. We have found that a pencil works best on this masking tape but if you prefer a different pen please try it out to see if it will feather or bleed through the tape.