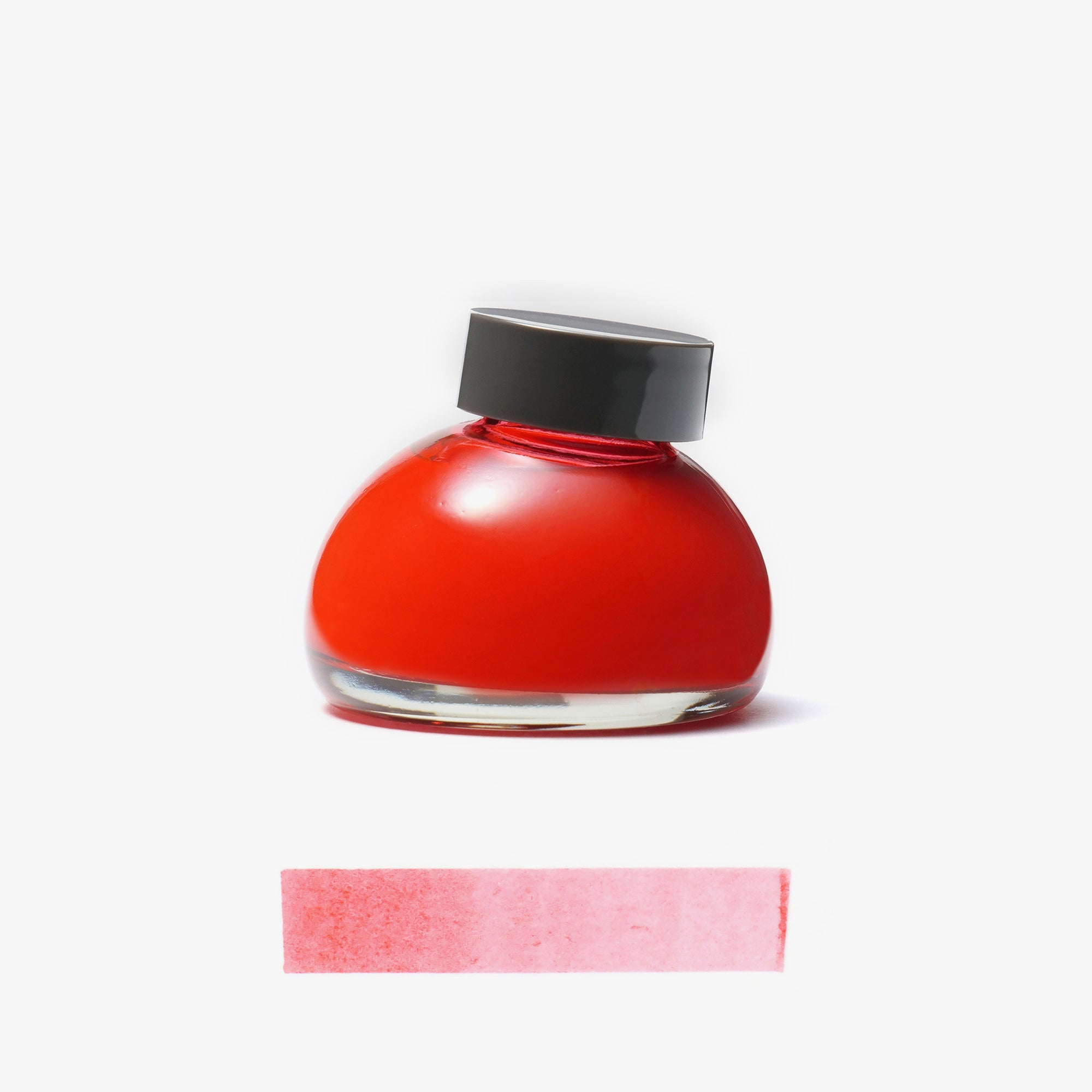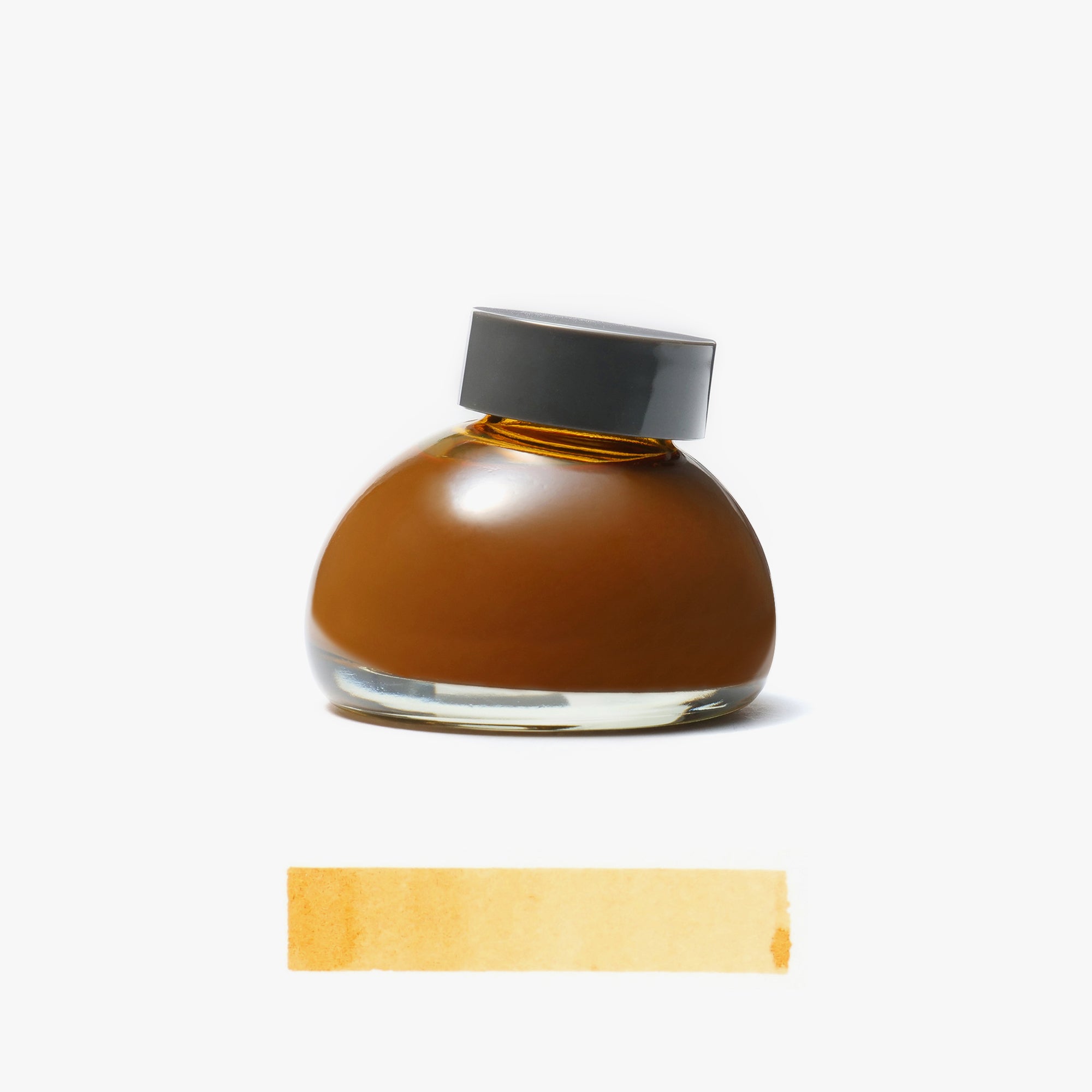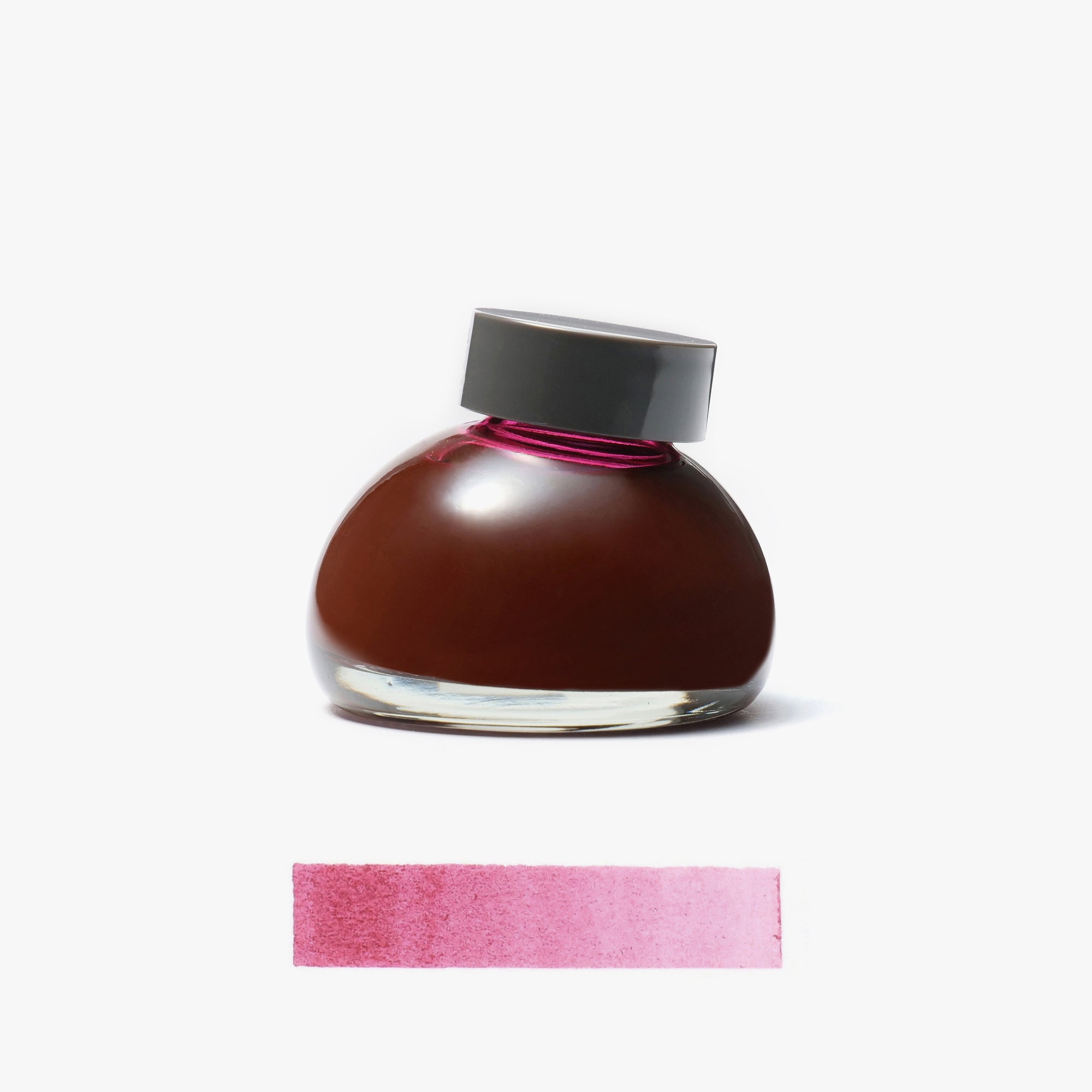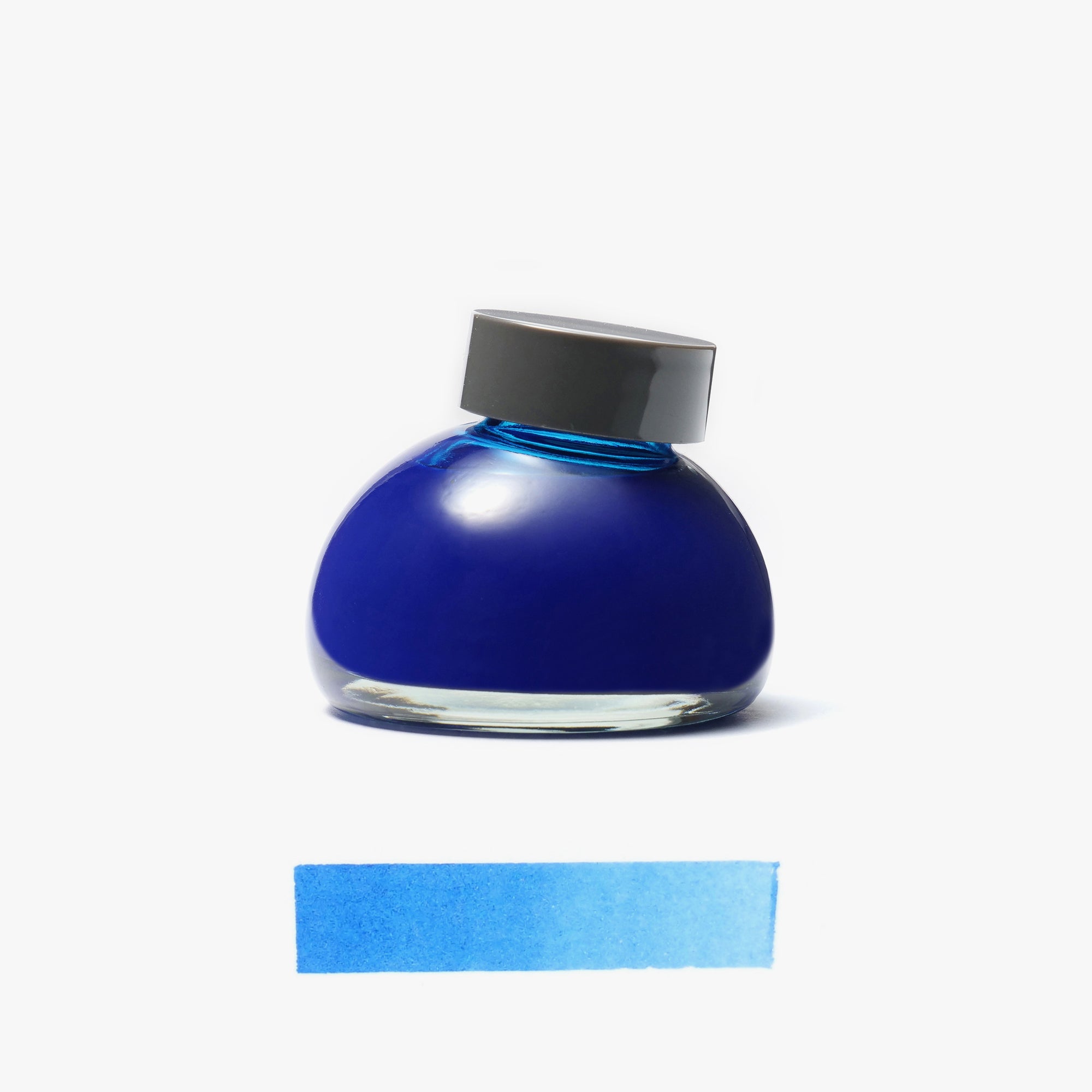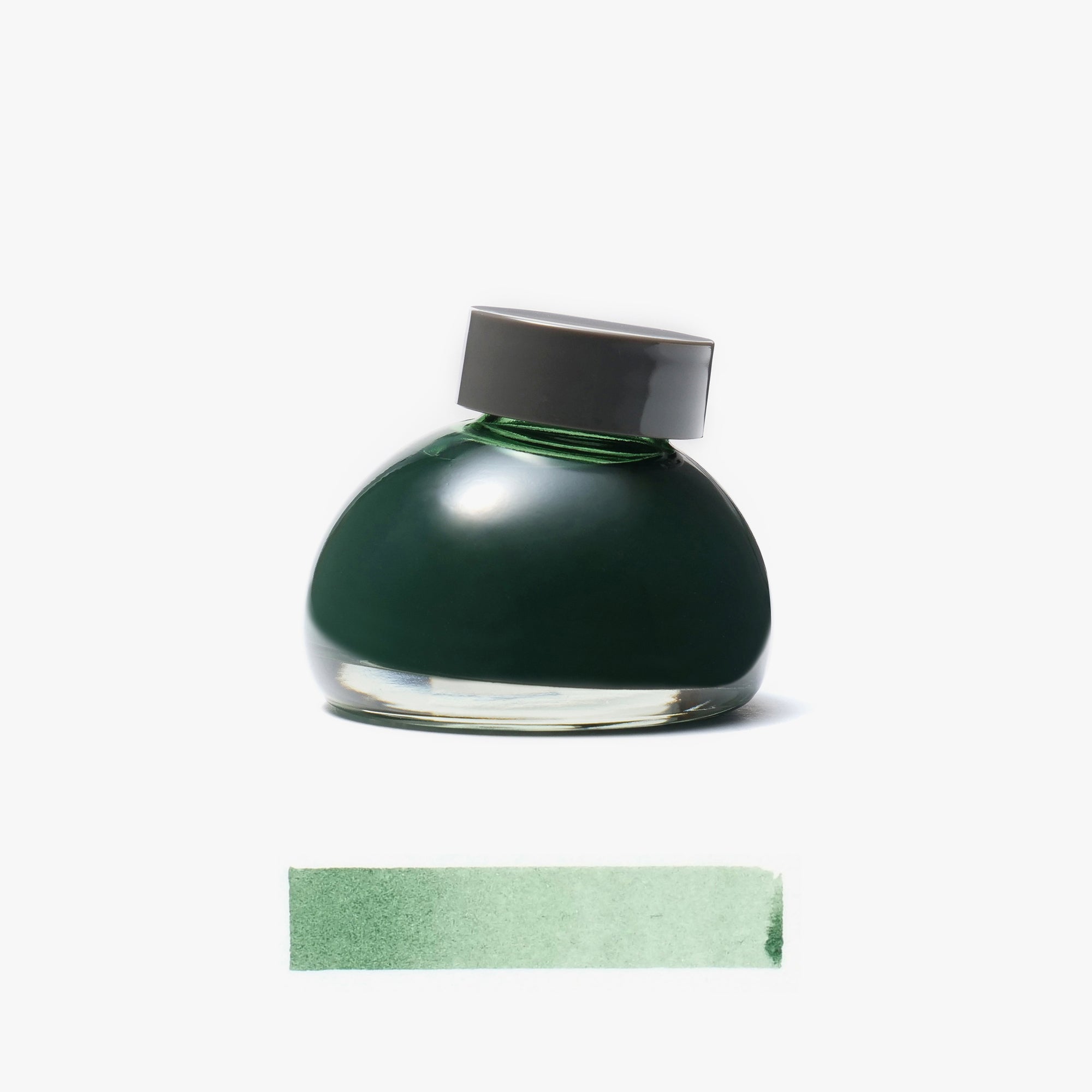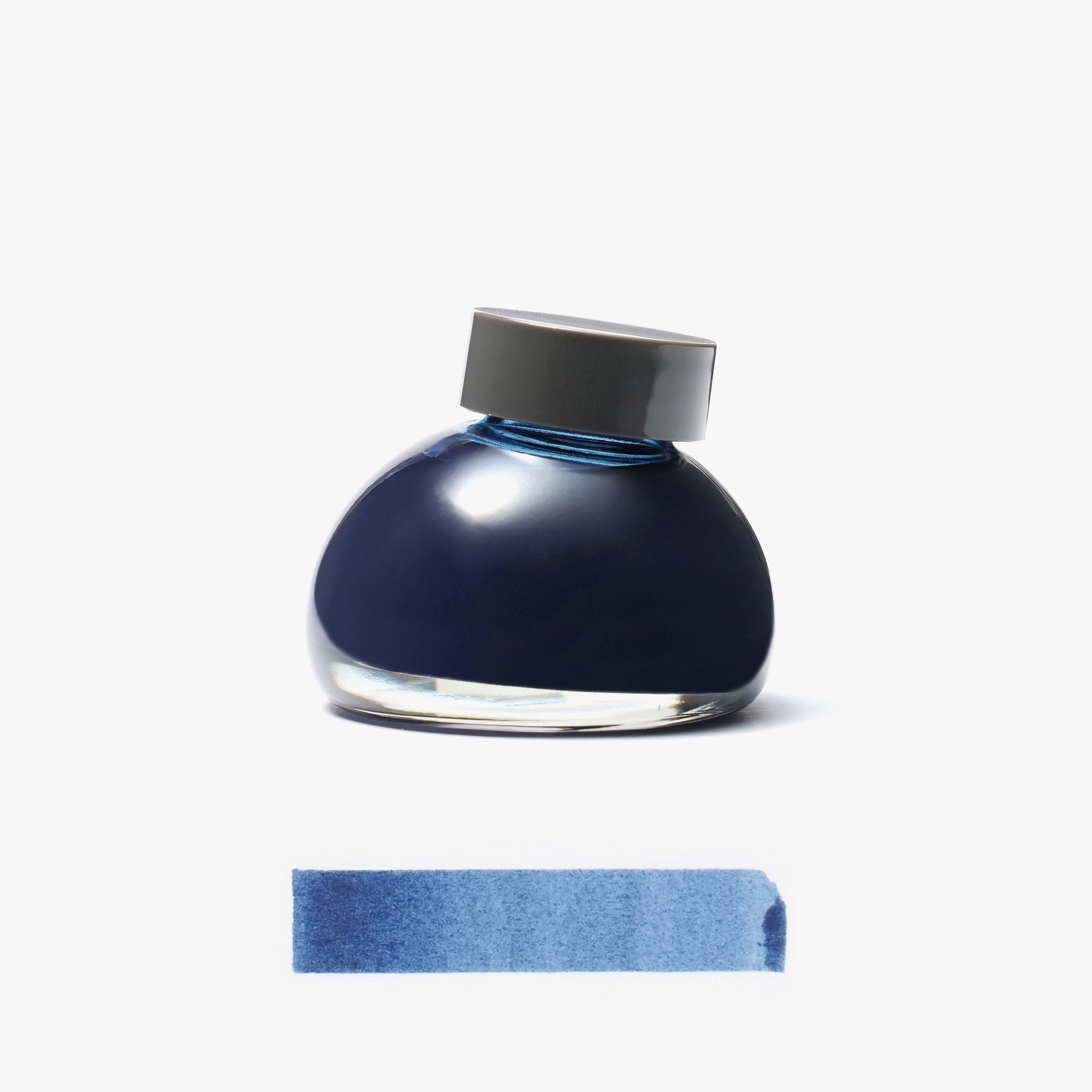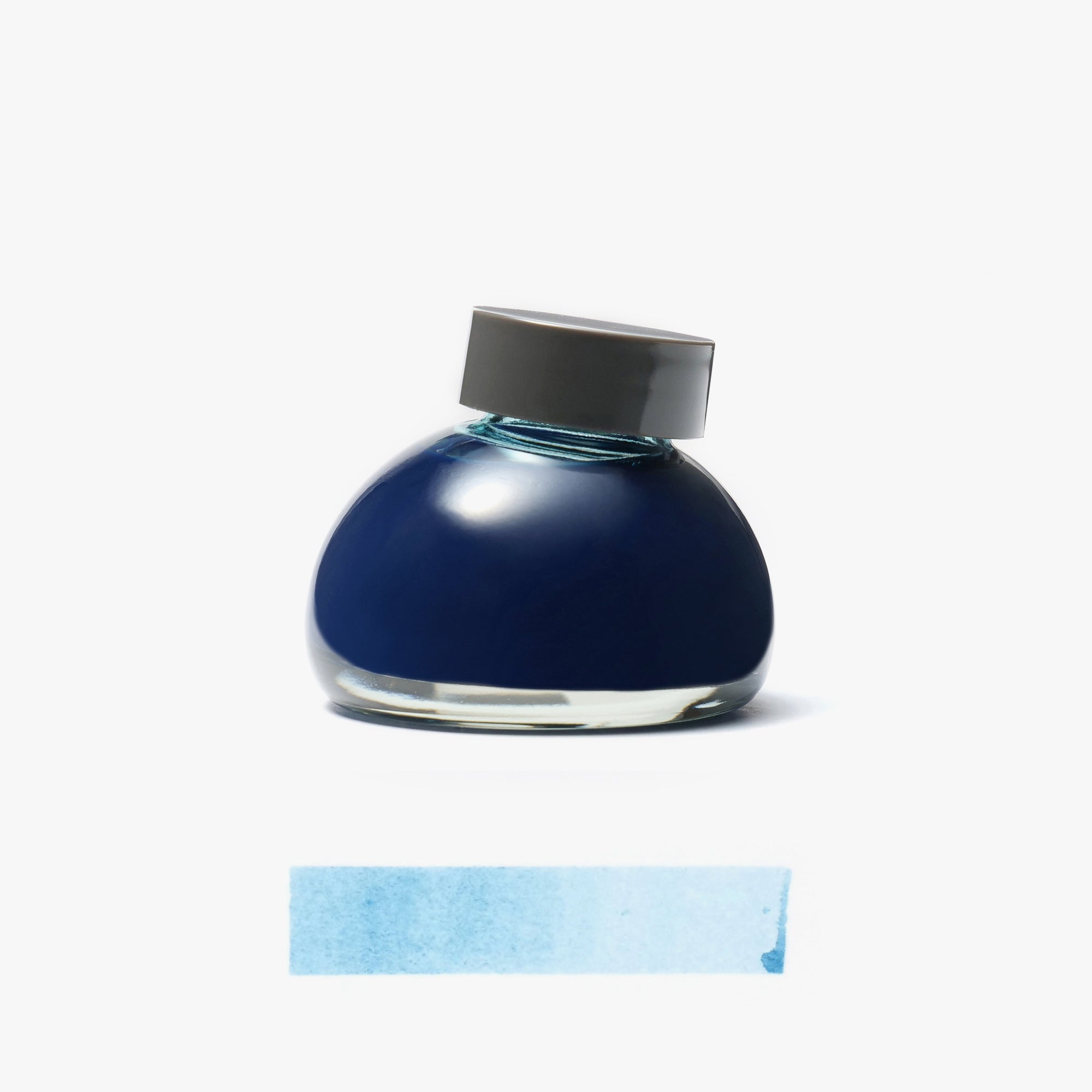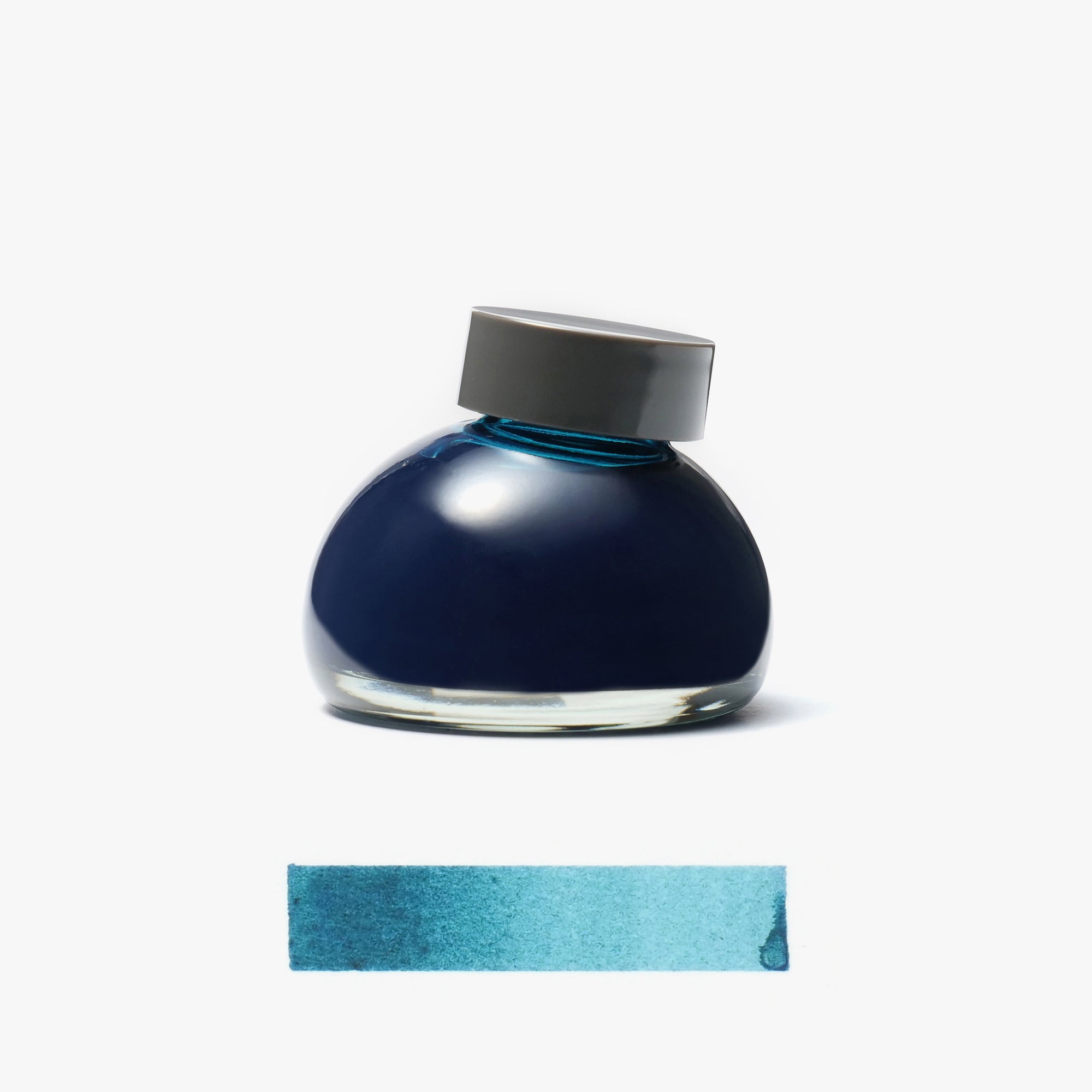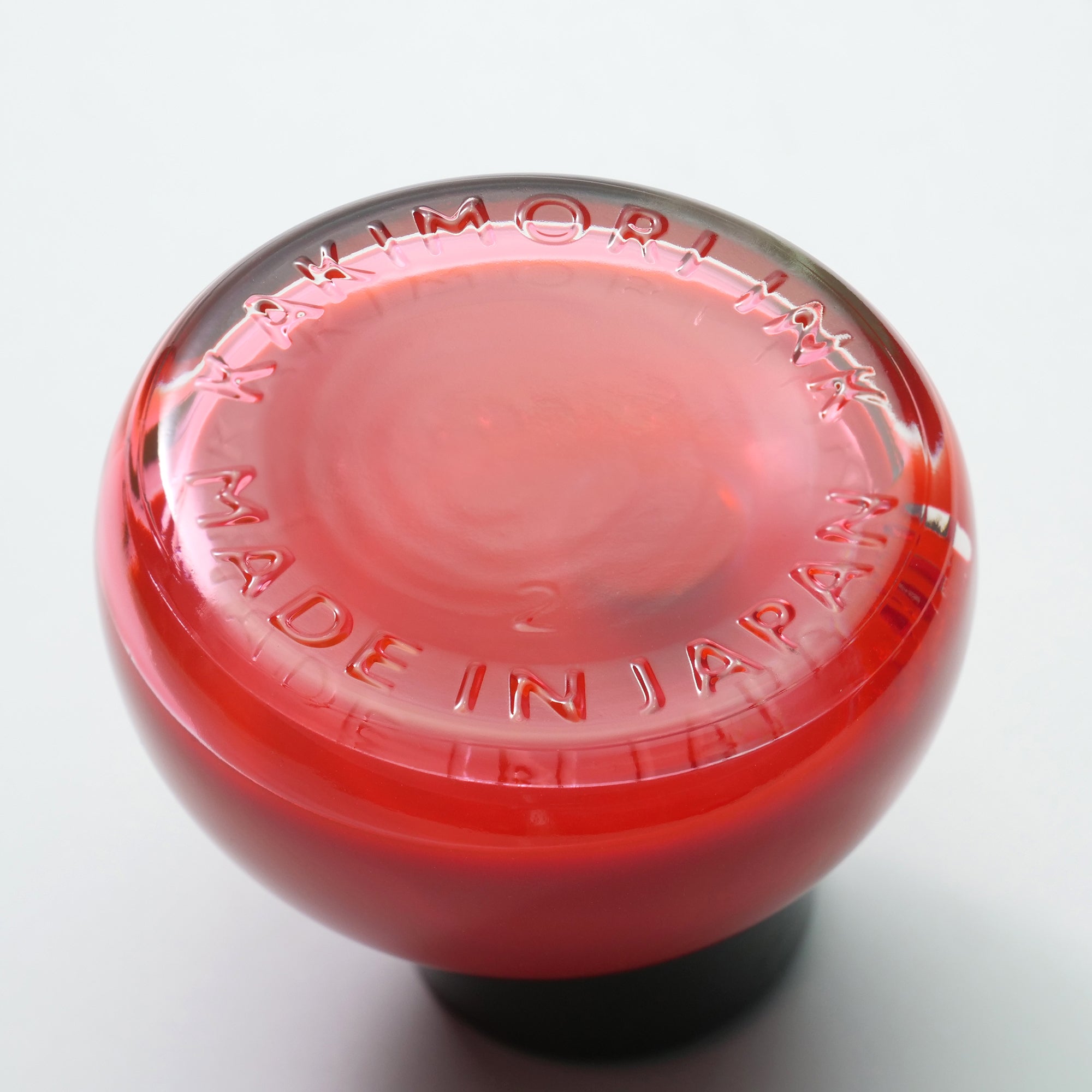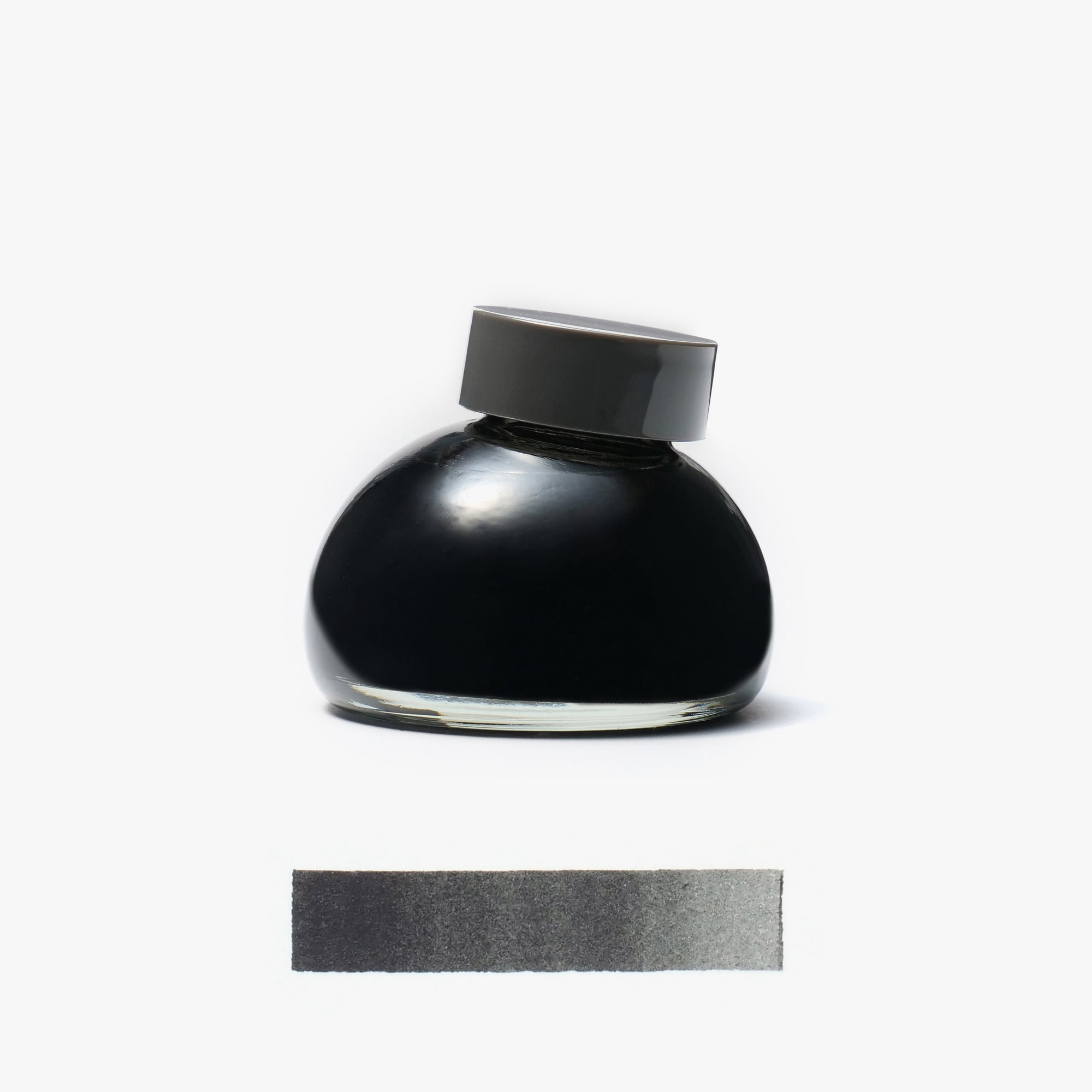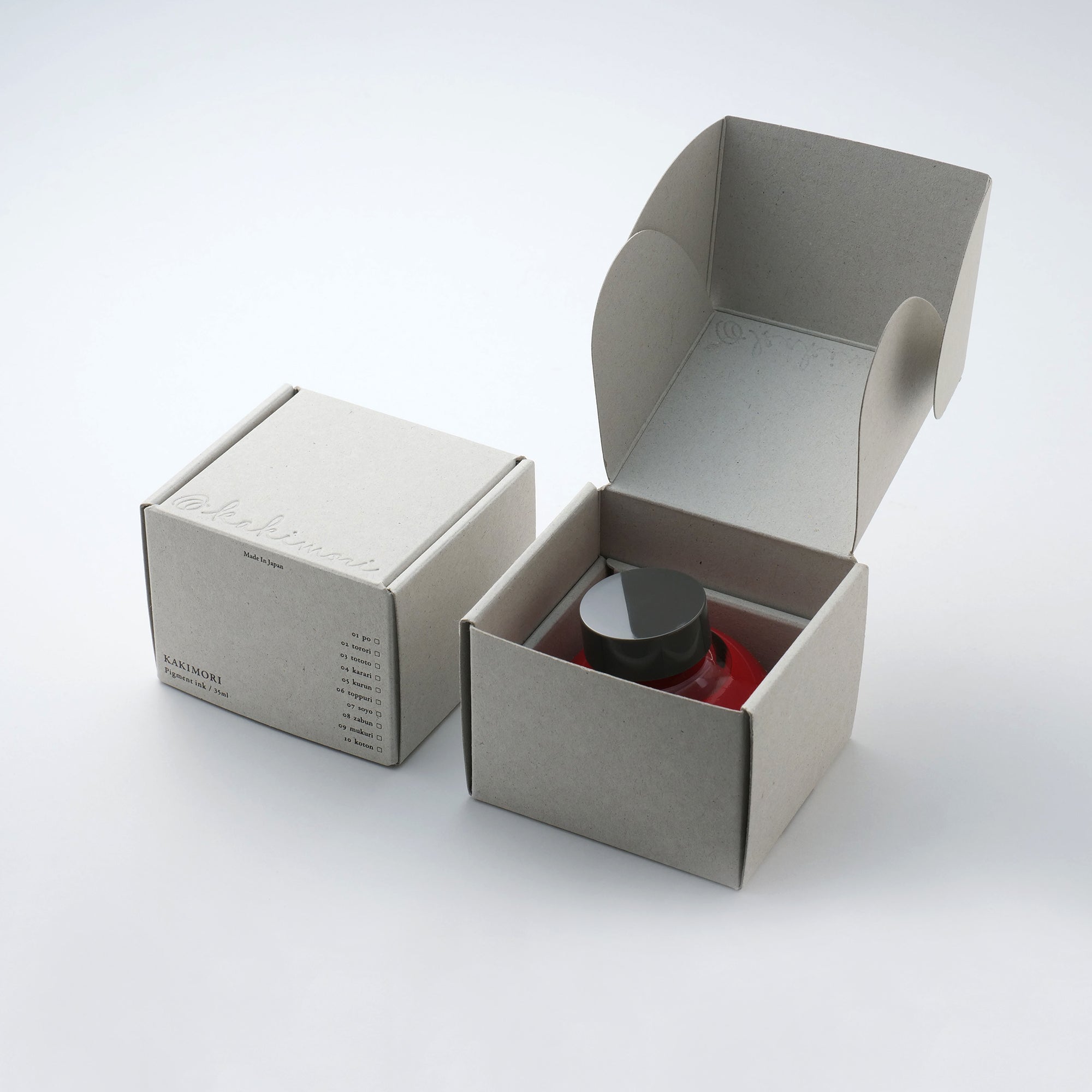 Kakimori Pigment Ink
---
Functional tools for a lifetime of use. Kakimori's writing tools are designed to become your companions, developing personal character through the journey of ownership. The simple yet charming glass bottle has been designed for seamless use, creating a bottled ink that's bound to inspire writing with joy.
COLOUR CONCEPT
Kakimori's original inks are inspired by Japanese word play and imagery. Listen to the colourful conversations of dripping ink.
01.po
A colour tucked away in our hearts. Po is the way we blush when falling in love; the warmth of a face admired from afar.
02.torori
A perfect omelette reveals its deliciously soft centre. Torori is the colour of anticipation, describing a rich consistency overflowing with flavour.
03.tototo
Tototo is the gentle melody of a special rosé poured in quiet company. A colour to elevate everyday life or celebrate a special occasion.
04.karari
Fresh like an endlessly clear sky. Karari describes a bright, cloudless day. With this blue in hand, a break in the clouds is never far away.
05.kurun
Kurun depicts the dance of a vine's curling tendrils. A green that captures both vitality and a sense of calm.
06.toppuri
Look closely and you might see the stars in the night sky. Toppuri describes the comforting darkness that arrives after nightfall. A gentle colour that inspires reflection.
07.soyo
Soyo is like a breath of fresh air. A colour that evokes the feeling of a pleasant breeze.
08.zabun
Zabun is the sound of the deep, blue ocean. Listen for the lapping waves as the ink flows across the paper, awakening precious memories.
09.mukuri
Mukuri describes the state of awakening, like a bear emerging from hibernation to the warm red earth. The colour signals the arrival of a new season.
10.koton
The silence of the night is punctuated by koton, the sound of an ink bottle being placed on the desk. A colour for quiet contemplation.
FEATURES
Kakimori's pigment inks have been developed in an ongoing partnership with Japanese colour specialists Turner Colour Works. The inks are designed to minimise clogging in nibs while also being water and bleed resistant.
In a convenient 35ml bottle, suitable for several years of daily use.
Fade and smudge resistant, even in the rain. For words that stand the test of time.
Dry ink on nibs can be removed using our cleaning solution.
USE AND CARE
This product is a pigment ink.
Shake bottle well before use.
If swallowed, give fluids and seek medical advice. If in contact with the eyes, flush with running water and seek medical advice.
Store in a cool, dry place away from direct sunlight.
Use the pen regularly to prevent ink from drying on the nib.
SPECIFICATIONS
Product name
Pigment ink 
Dimensions
H48 x Ø58mm
Volume
35ml
Weight
120g
Material
Glass (bottle)
AS resin plastic (cap)
PE (washer)
Design
Makoto Koizumi
Manufacturer
Yamamura Bottle Manufacturing (bottle)
Turner Colour Works Ltd. (ink)
Country of manufacture
Japan