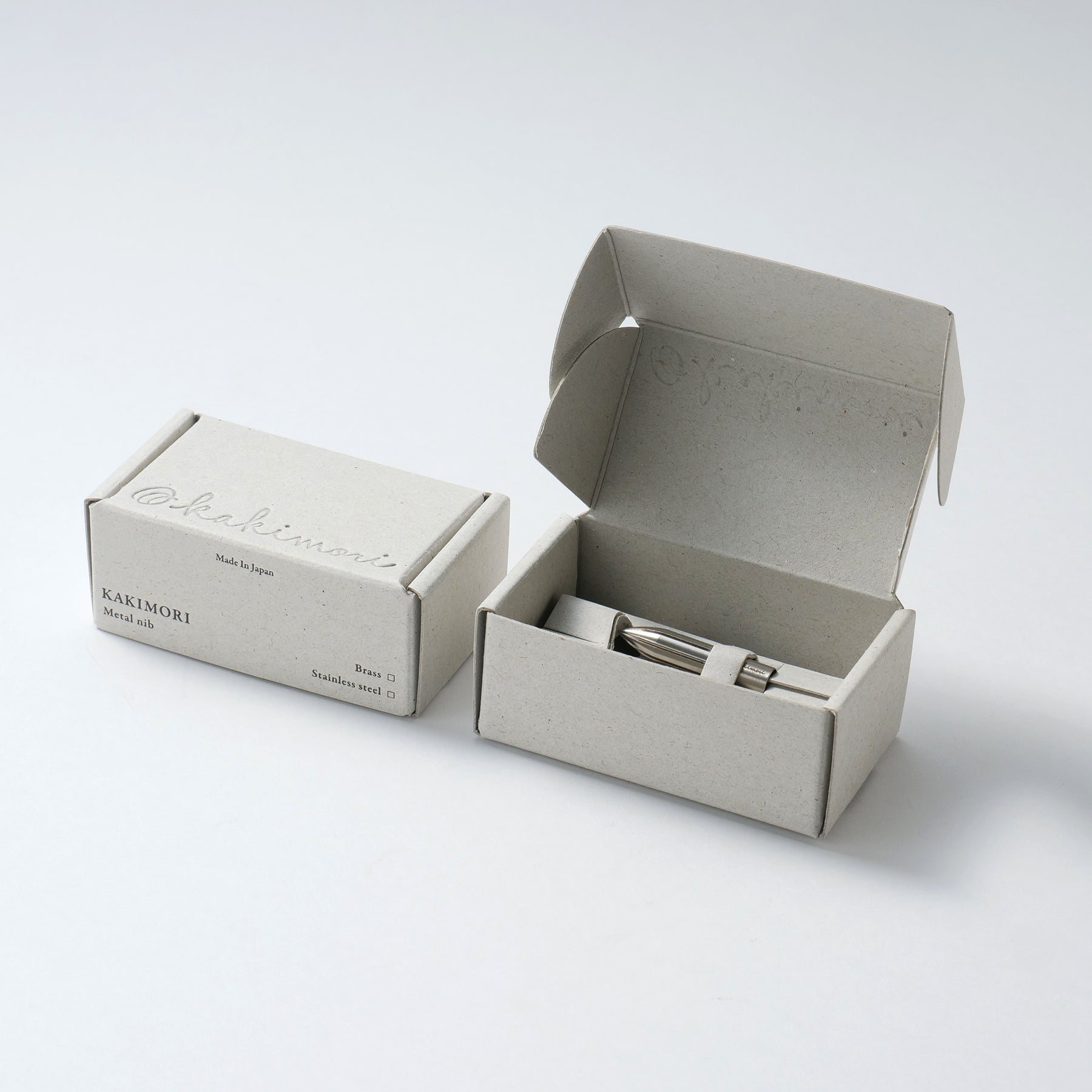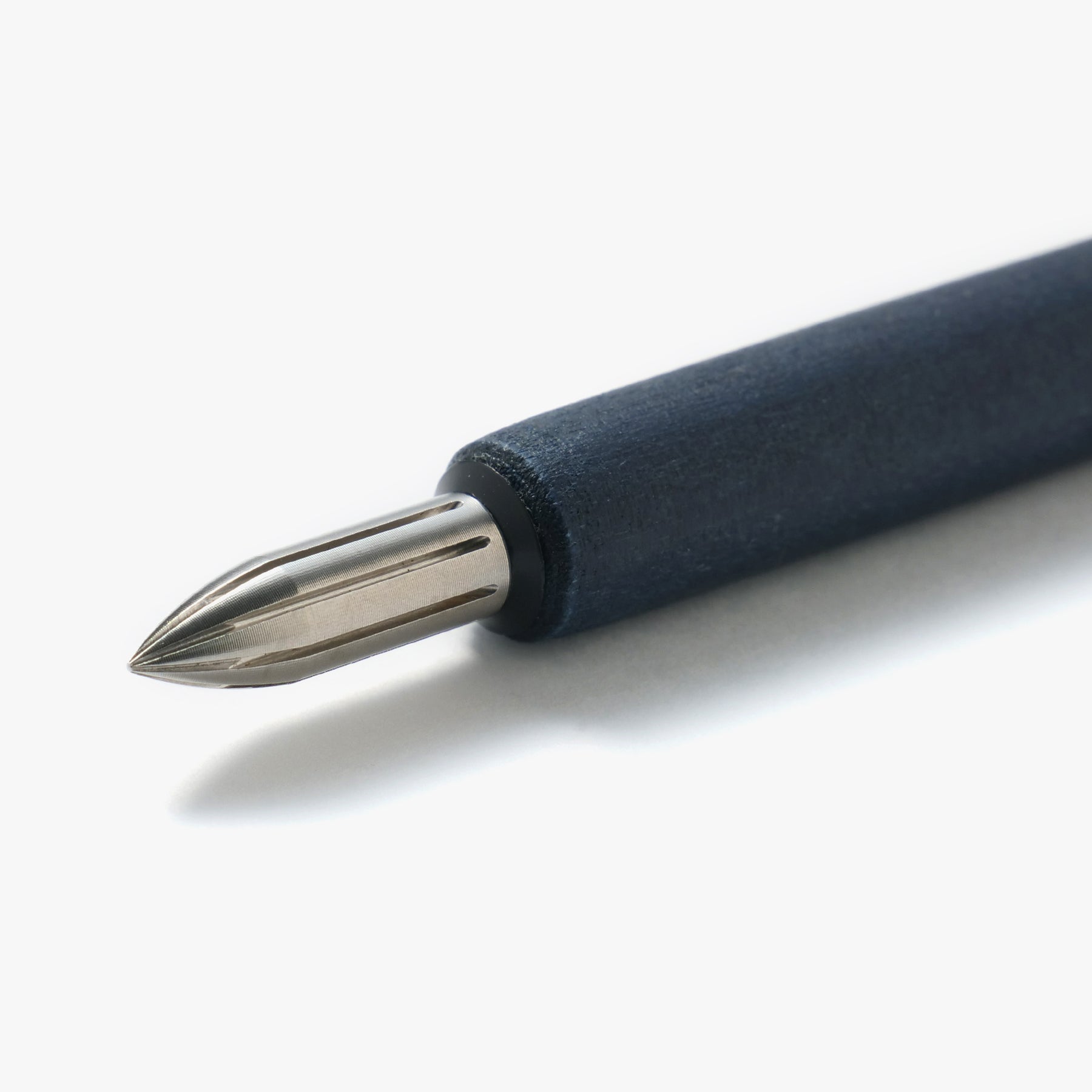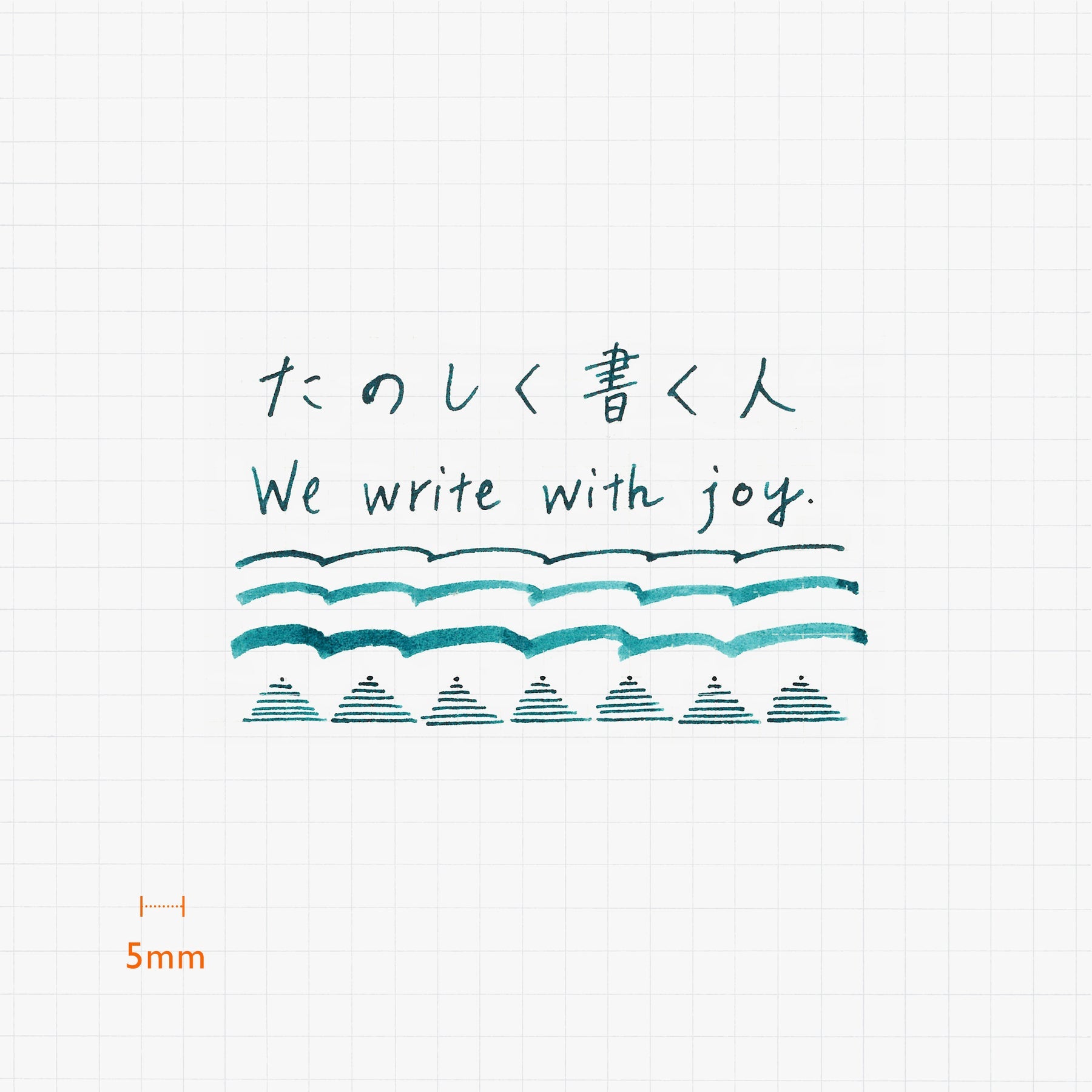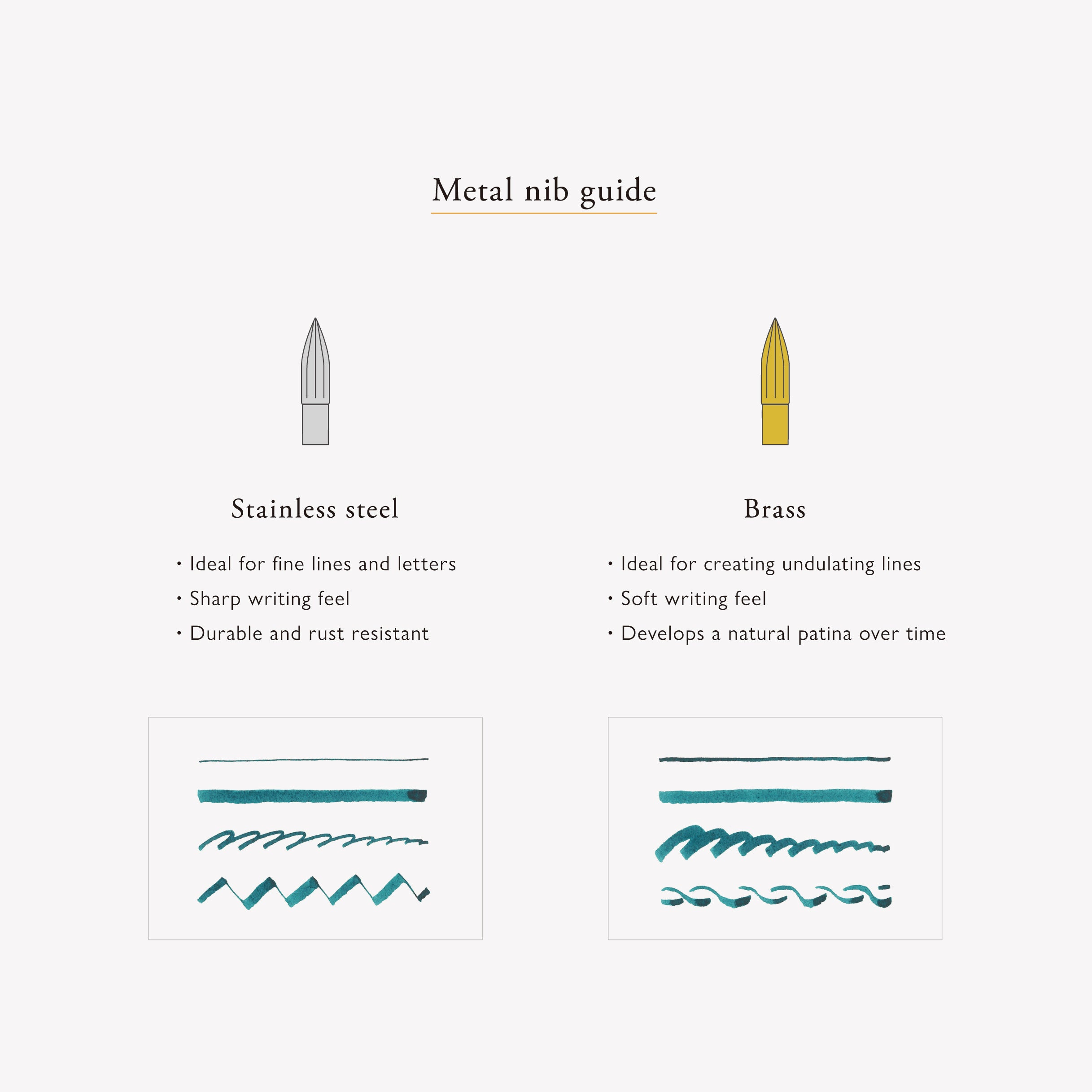 Kakimori Metal Nib - Stainless Steel
---
The stainless steel nib was created as a durable and practical nib. The nib point has been rounded and polished with meticulous care, providing an exceptionally smooth writing experience that defies expectation. Enjoy multiple line widths from fine lines to broad strokes with a tilt of the nib. Made to universal specifications to fit all standard nib holders, as well as those from our range.
*Nib only — nib holder sold separately.
In today's world there are fewer and fewer opportunities to write by hand. Focusing on the simplicity of the dip pen, we developed a range of interchangeable nibs and nib holders.
Versatile and designed for long-lasting ownership, they represent a new kind of writing tool for our era.
MATERIAL FEATURES
Made from rust-resistant and durable stainless steel. A nib designed for long-lasting use.


The nib delivers a sharp writing experience, producing fine lines and letters with consistency. Designed for a 45-degree writing angle and comfortably writes a sentence or two with each dip.
USE AND CARE
Initial ink flow may be slow due to the protective coating on the nib and will gradually improve with repeat rinsing and ink application.
The maximum writing angle is 45 degrees.
When removing the nib from the nib holder, gently pull it out while turning to avoid dislodging the nib mount.
Strong impact to the precision-made nib may compromise ink flow.
To prevent the build-up of dry ink in the grooves, rinse frequently in water during use.
To remove stubborn dry ink, gently scrub in water with a soft toothbrush.
If using detergent, a pH neutral detergent is recommended. Avoid alkaline detergents as they will damage the surface.
Nib only — nib holder sold separately

SPECIFICATIONS
| | |
| --- | --- |
| Product name | Metal nib - Stainless steel |
| Dimensions | H30 x Ø6mm |
| Weight | 3g |
| Material | Stainless steel |
| Design | Yuto Yamazaki |
| Manufacturer | Alloy Inc. |
| Country of manufacture | Japan |