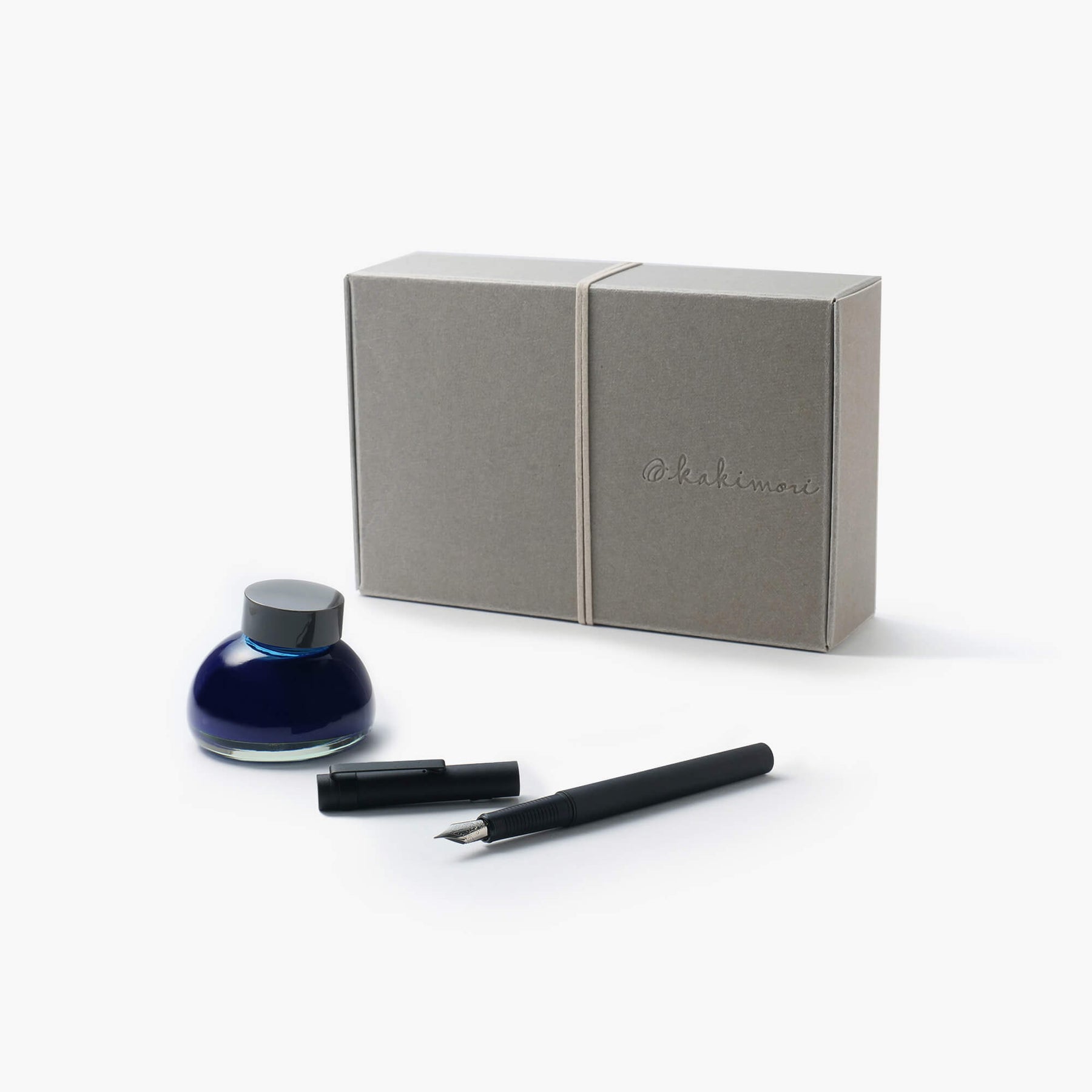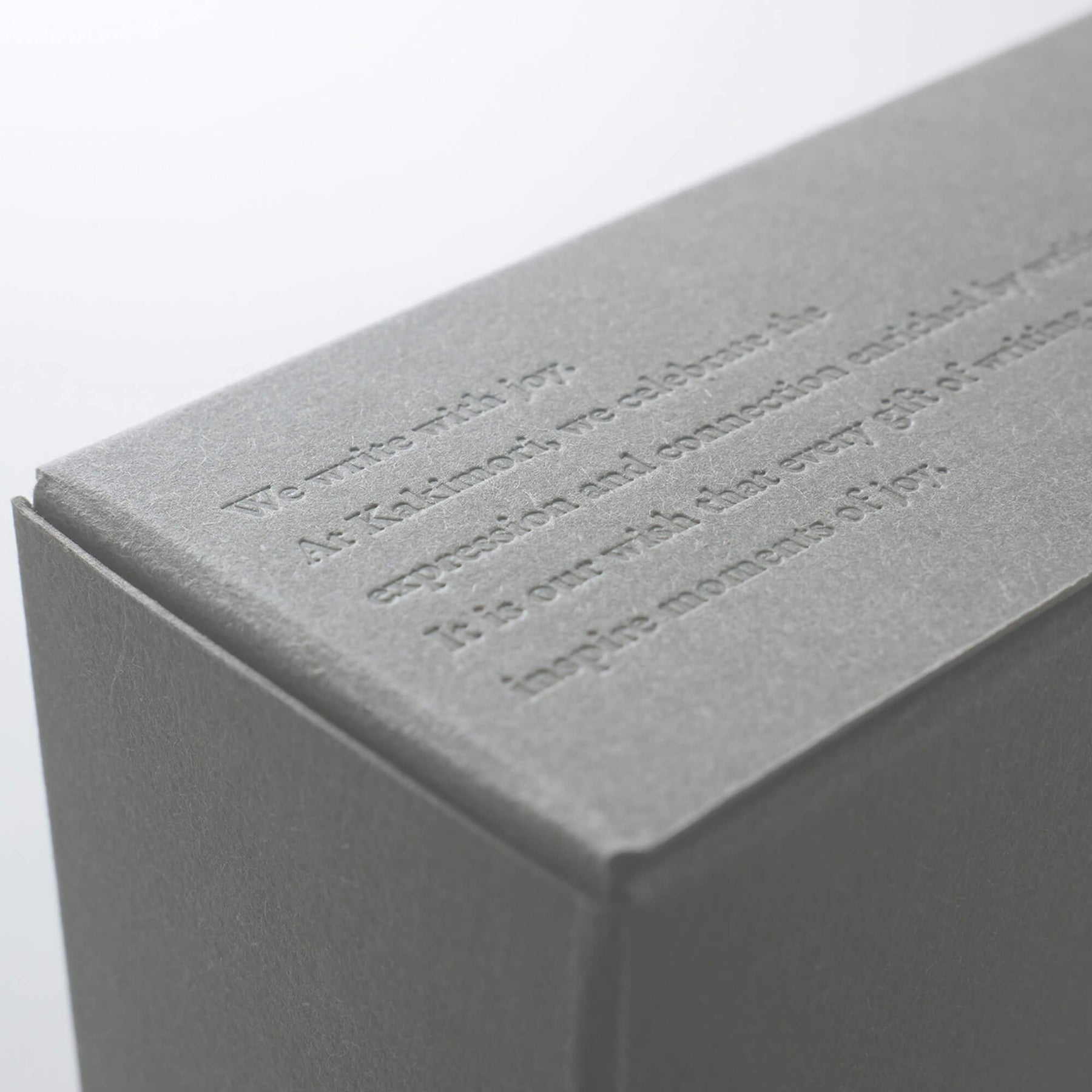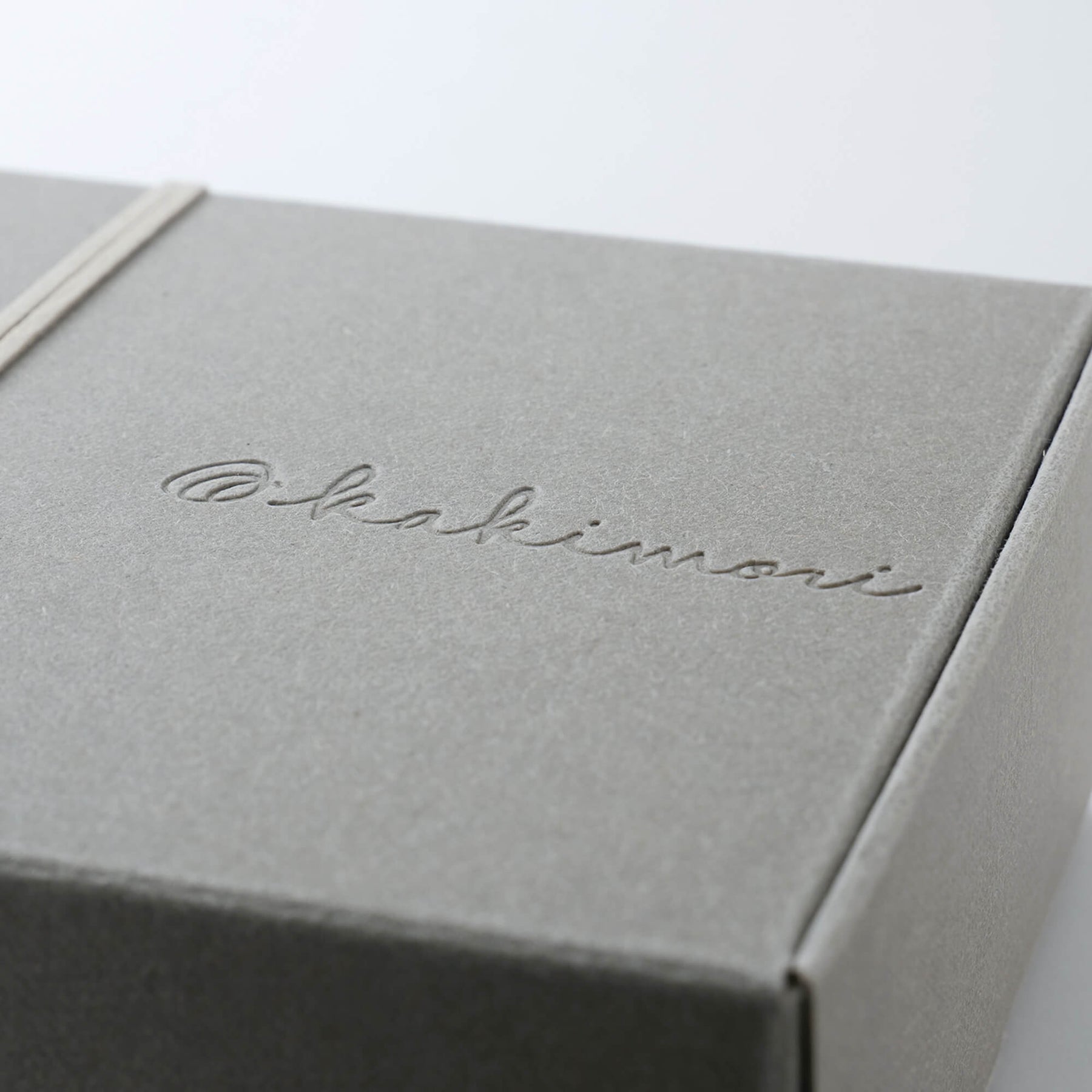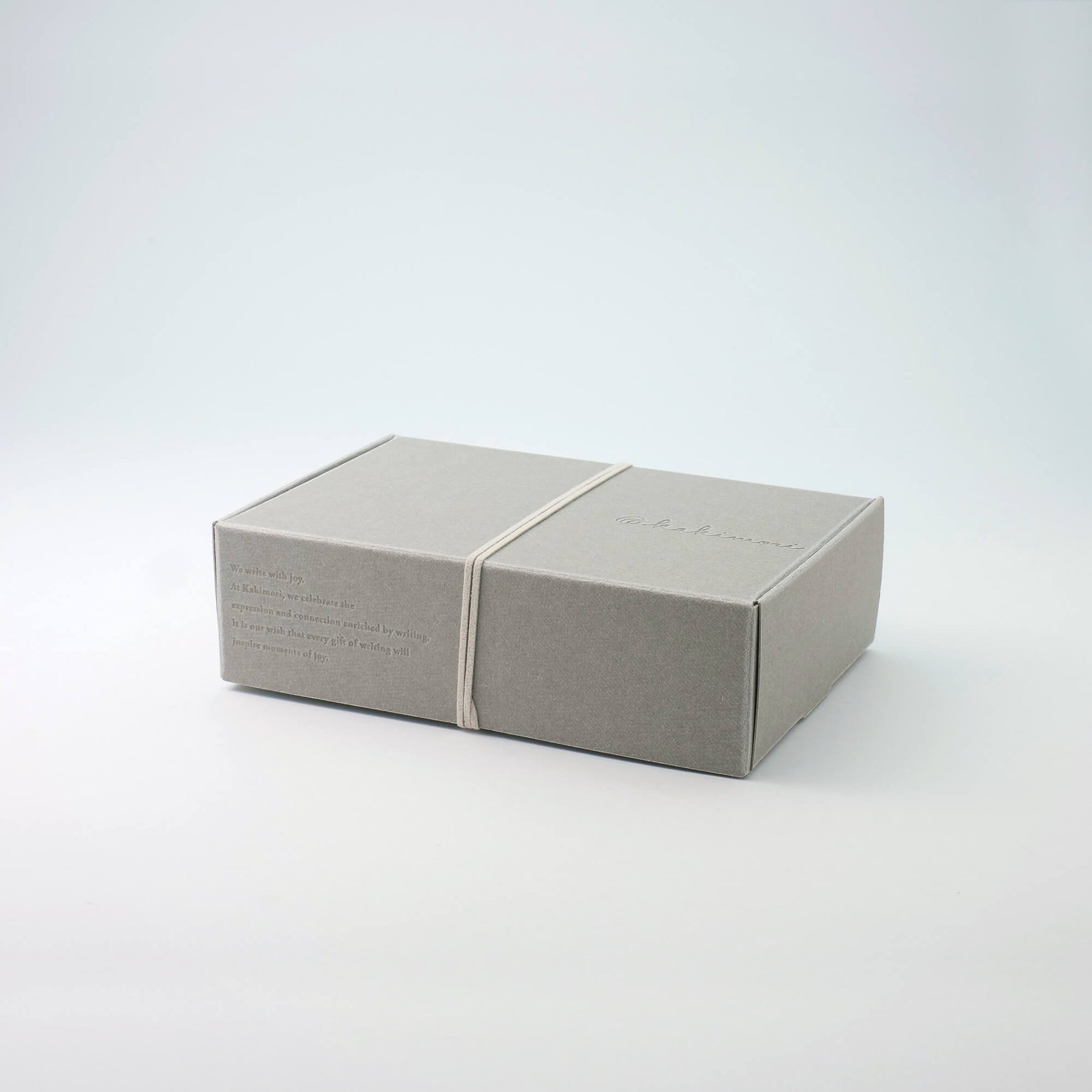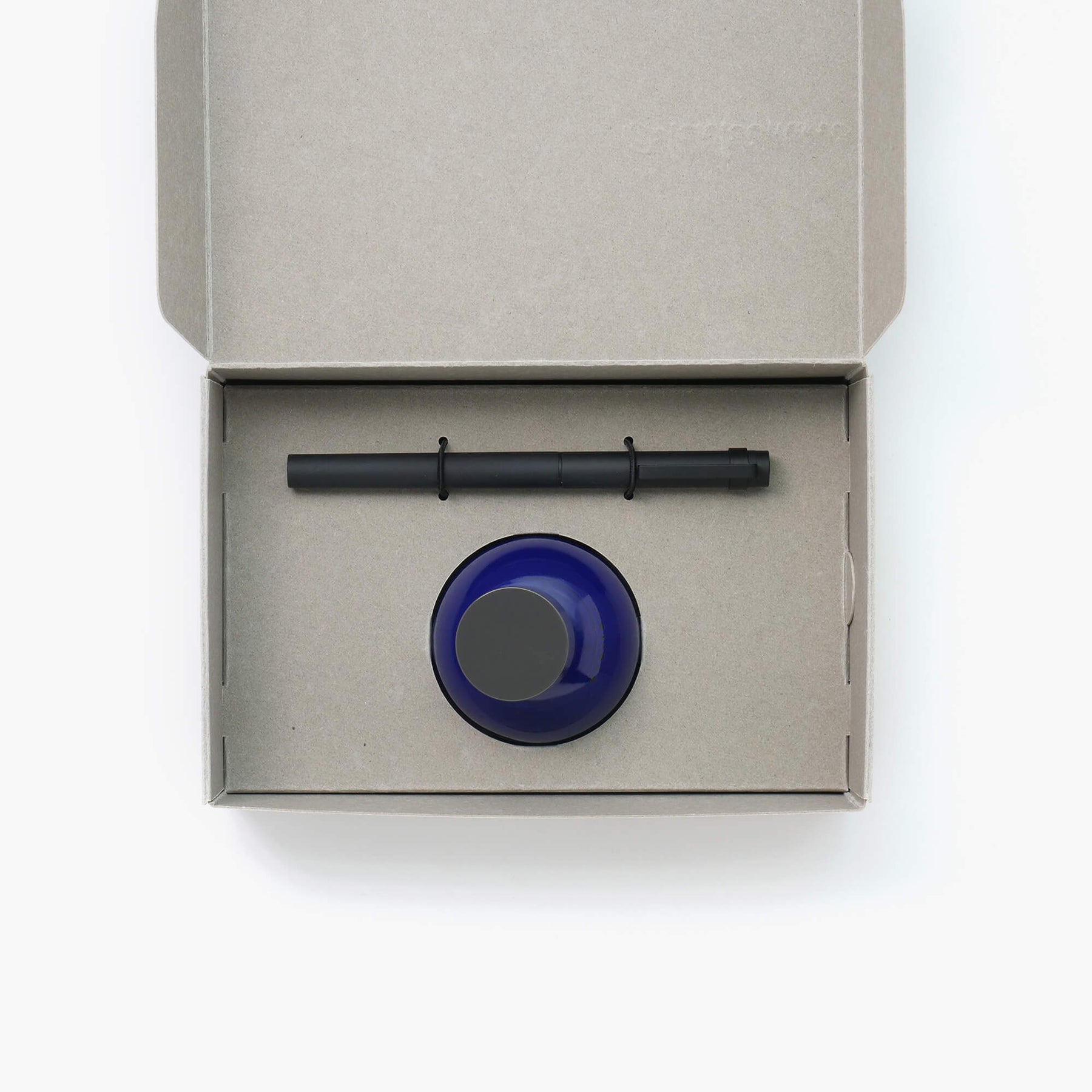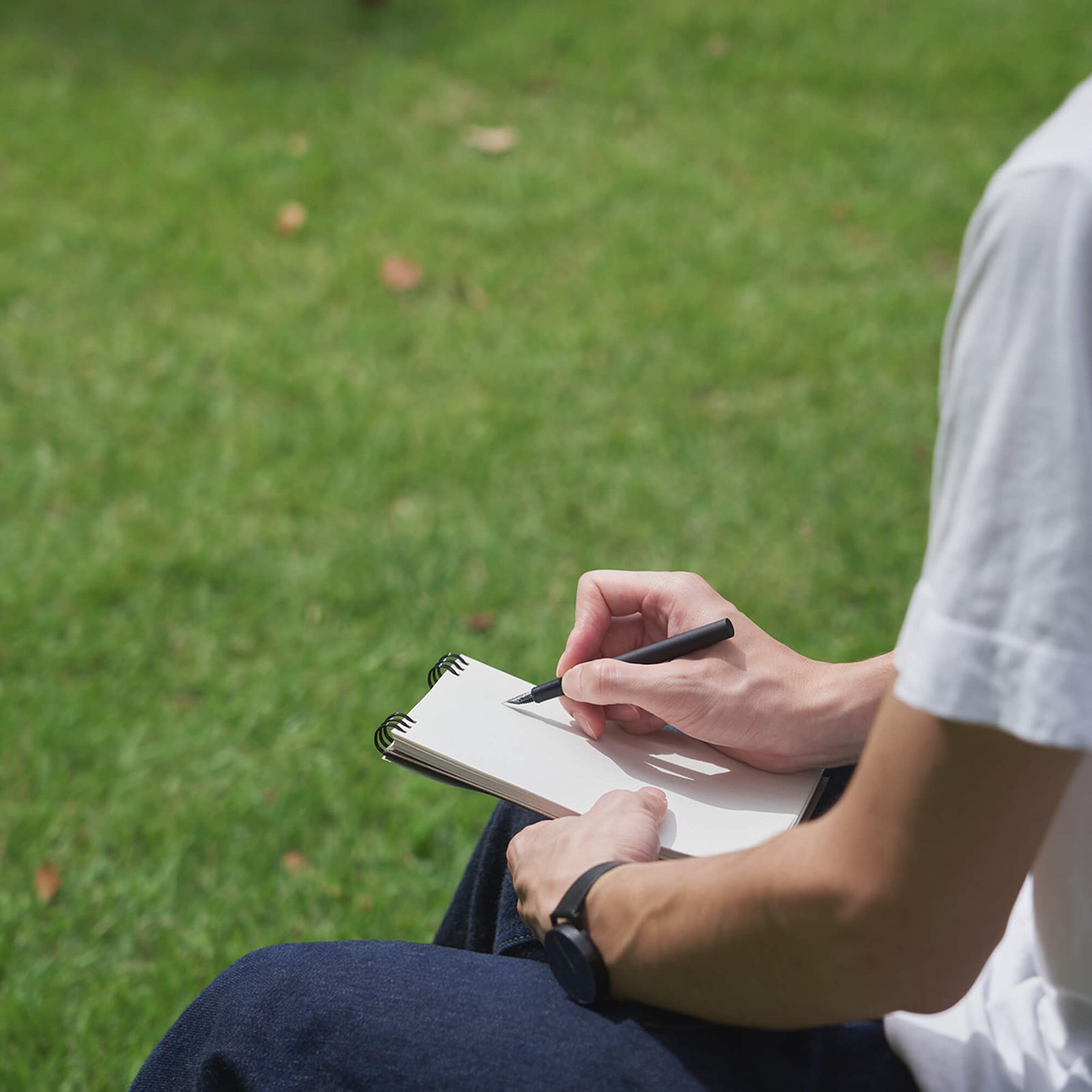 Kakimori Gift Set - Journey
---
A gift for those who love to travel. For capturing the details and thoughts along the journey. The fountain pen's expressive strokes and hues will be sure to evoke memories of every encounter. Includes pigment ink in Karari — the colour of an endlessly clear sky.
FEATURES
Tailor made to hold each of Kakimori's tools perfectly, the boxes are constructed without any glue, tape or staples.
Designed for simplicity to highlight the contents and complement any gift occasion. The artisan foil-stamped logo gives the box an understated presence.
The boxes are made from 100% recycled waxed paperboard. The waxed finish reinforces the paper and adds an elegant texture and dimension. 
SPECIFICATION
Product name
Gift set
Dimensions
W180 x D75 x H50mm
Weight
195g
Set includes
Pigment ink - 04 Karari
Aluminium pen - Fountain pen F