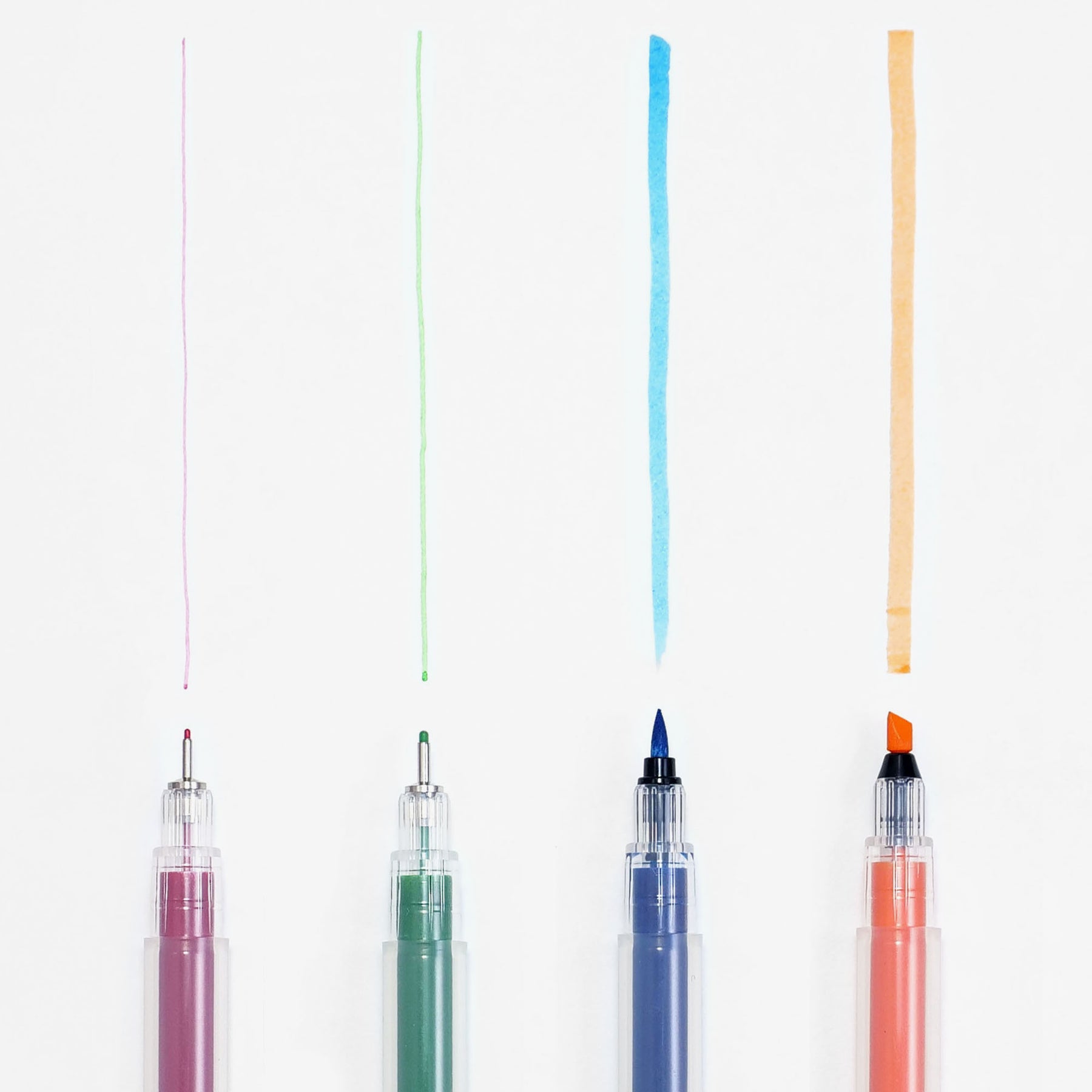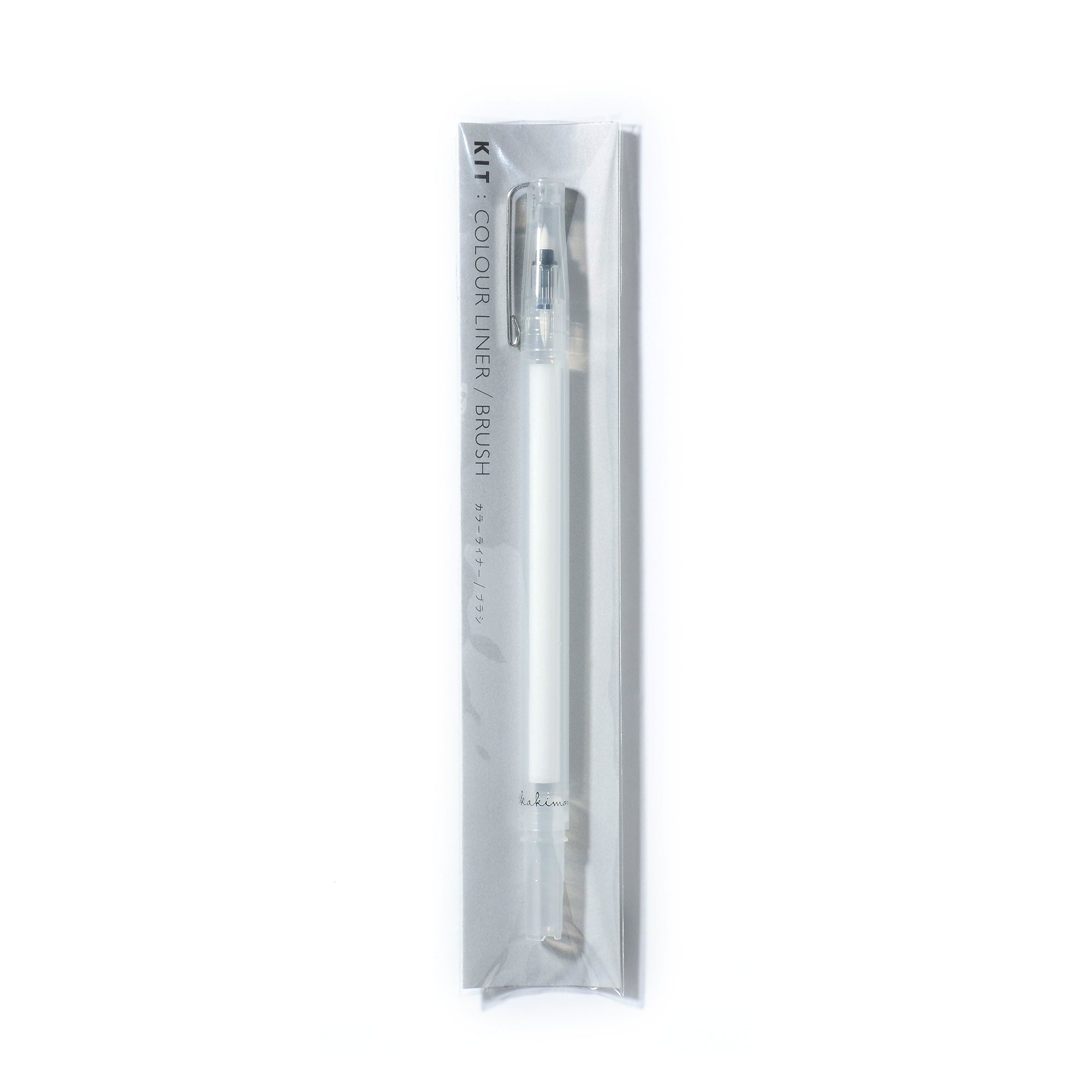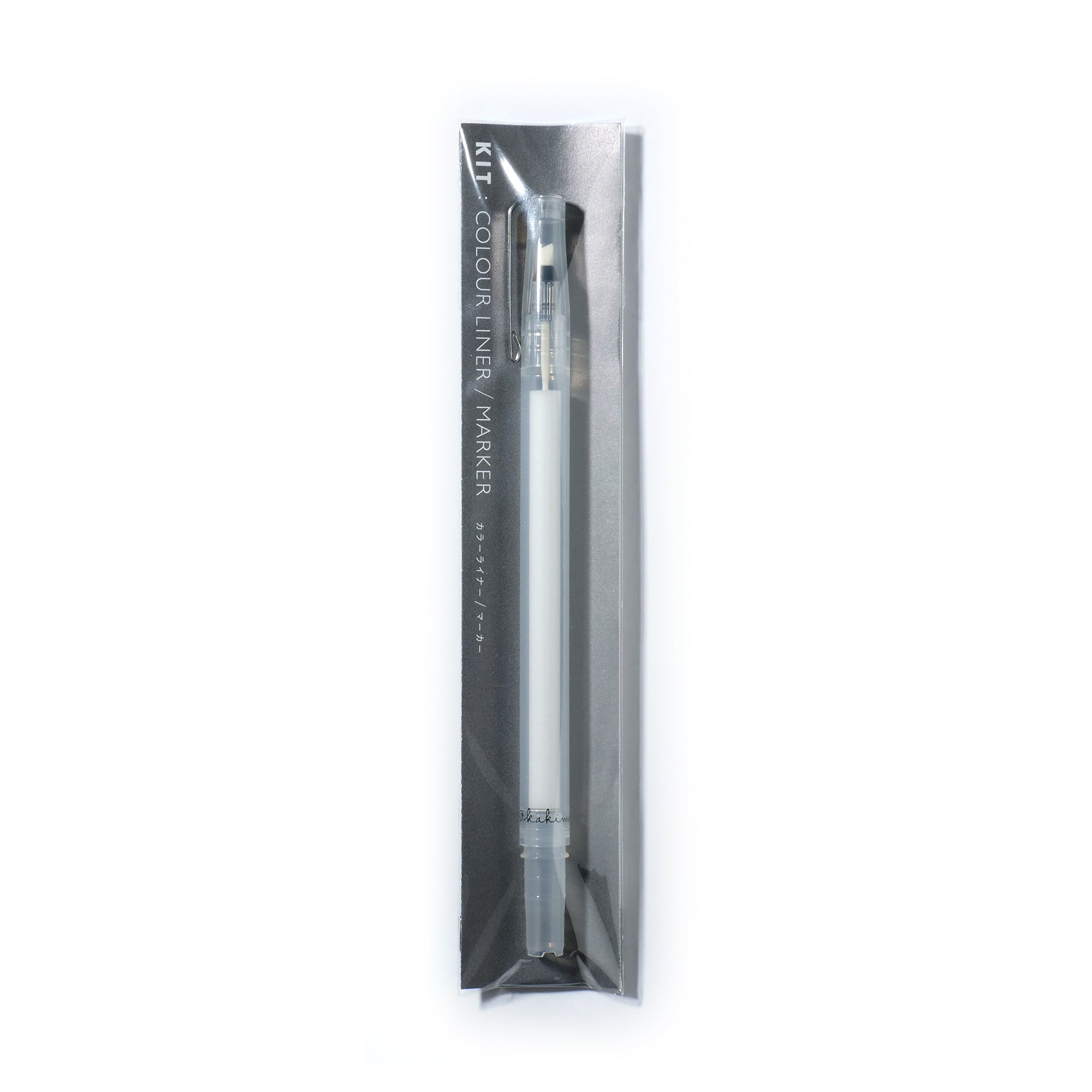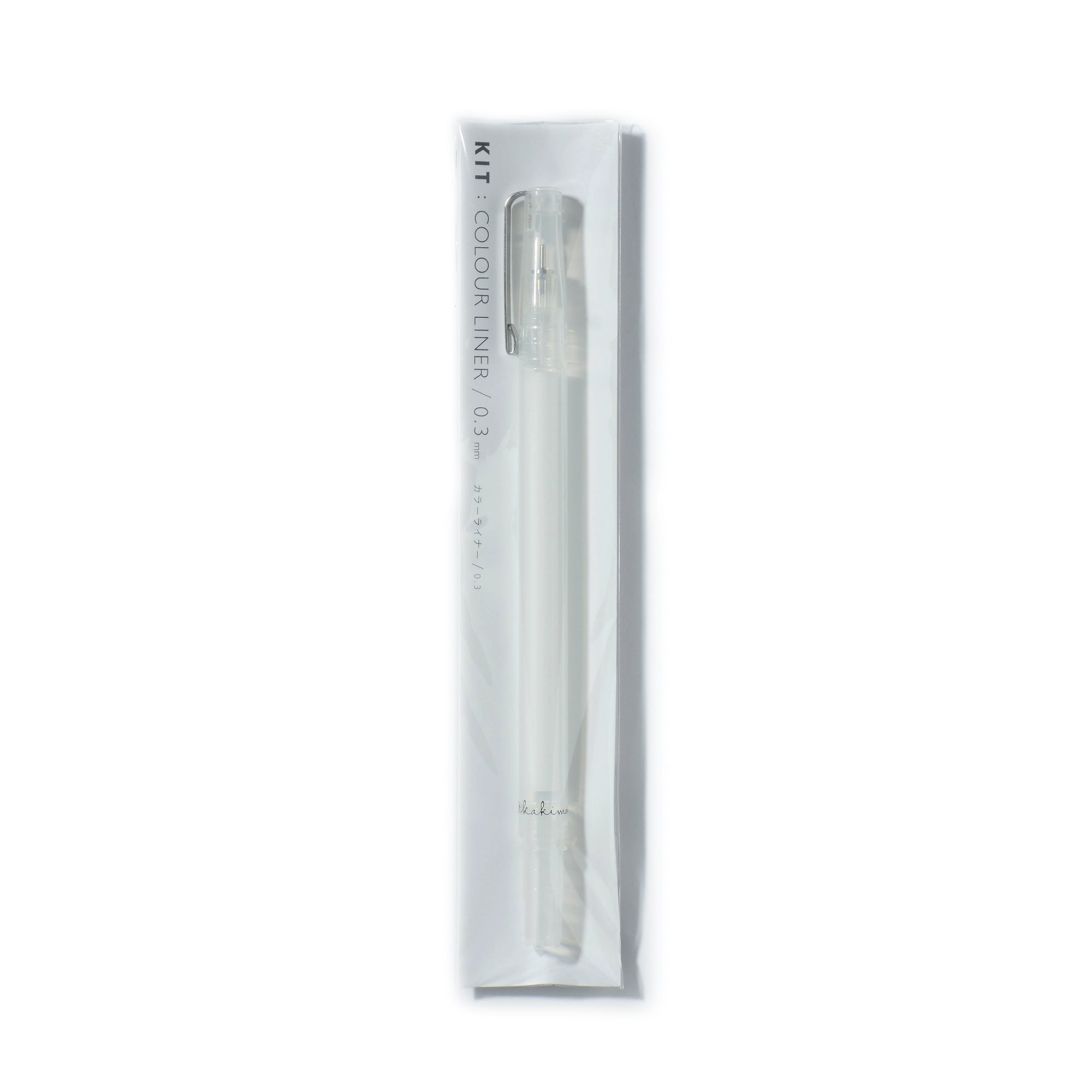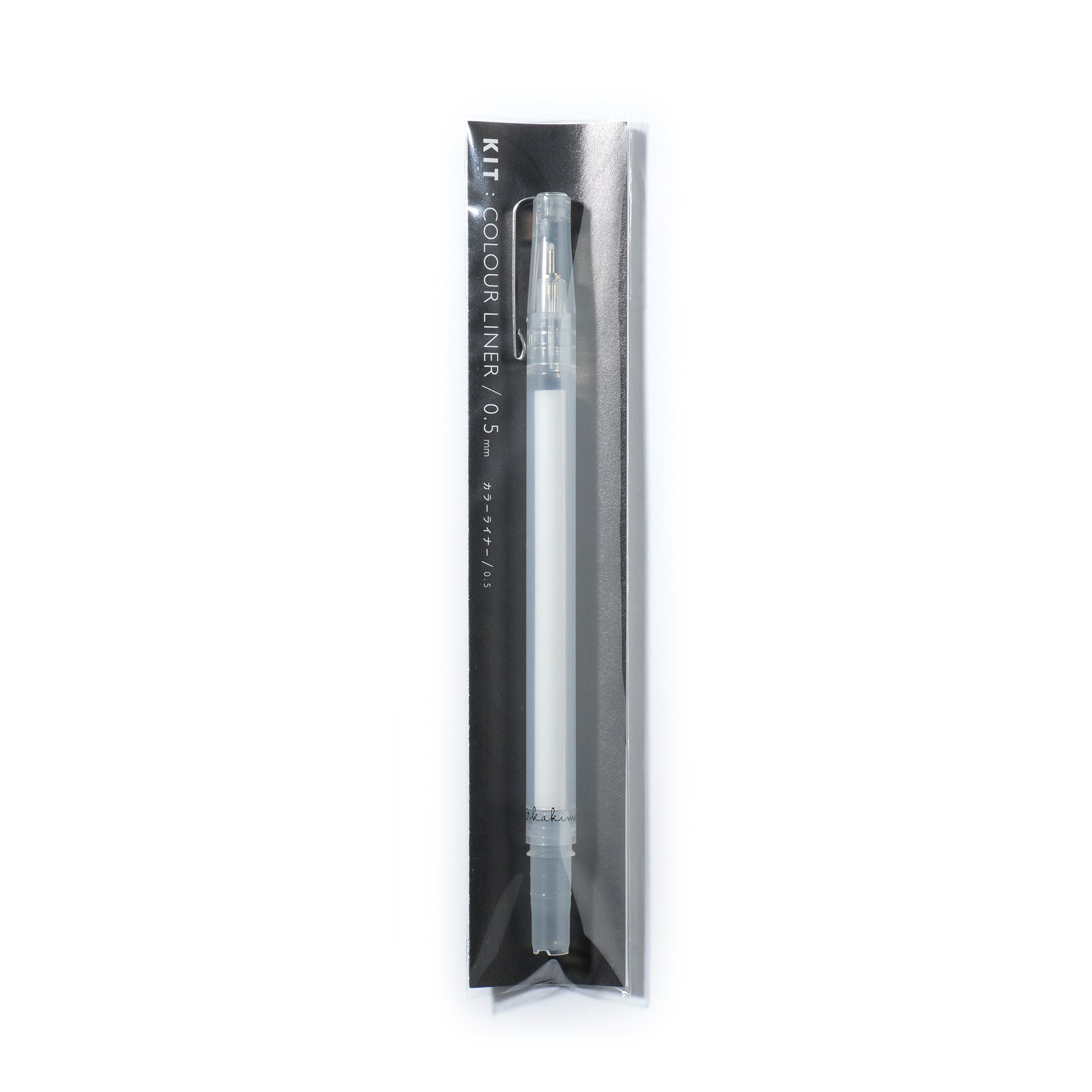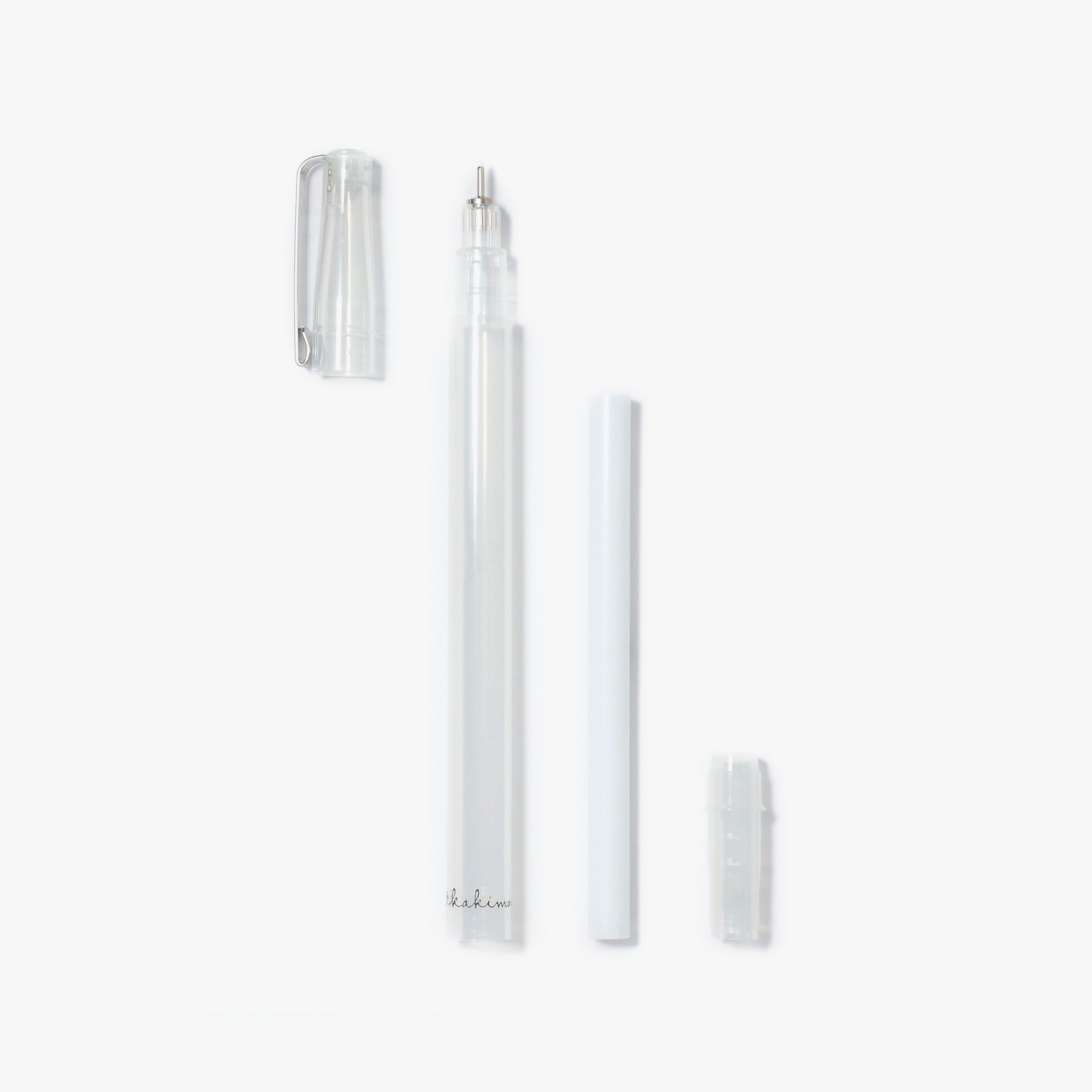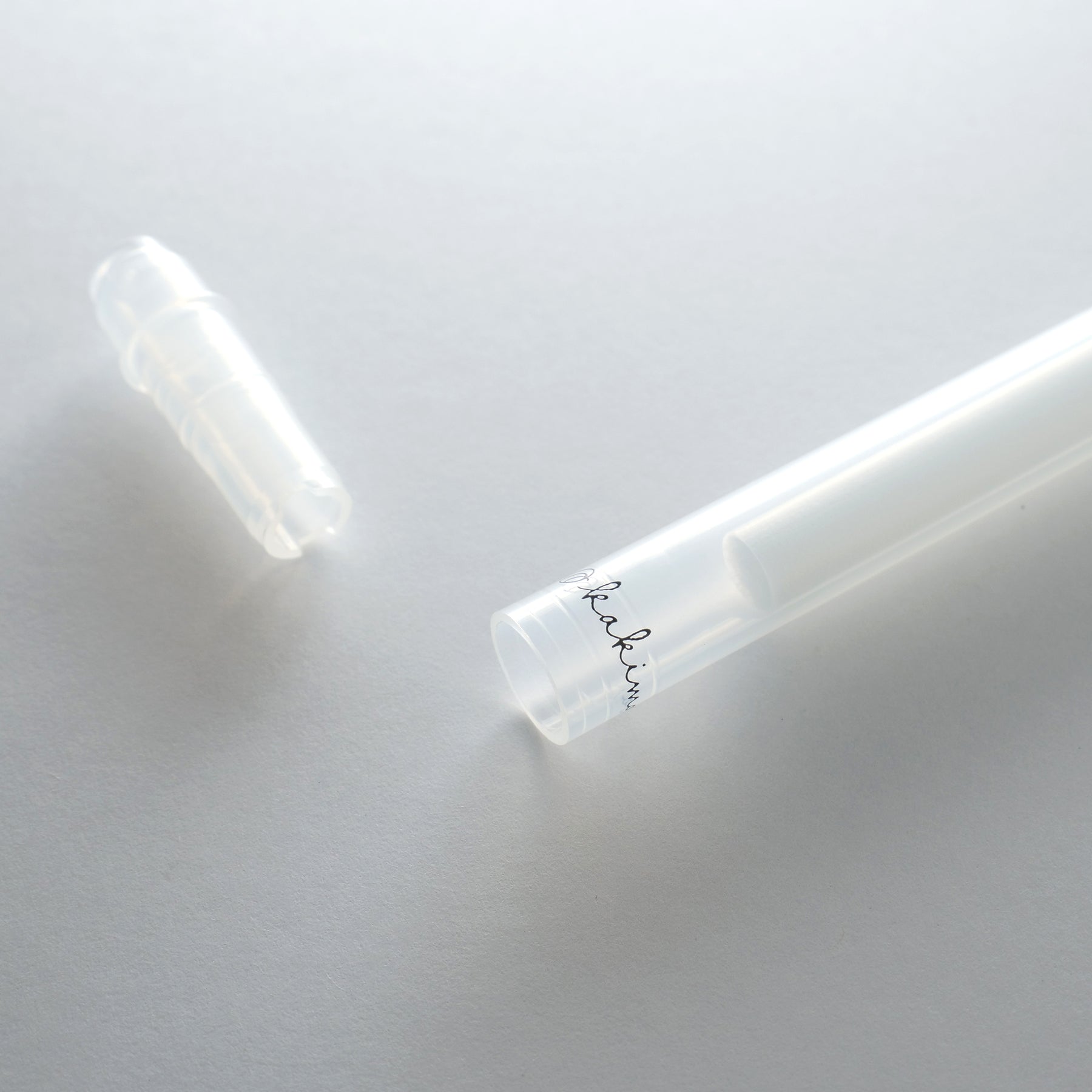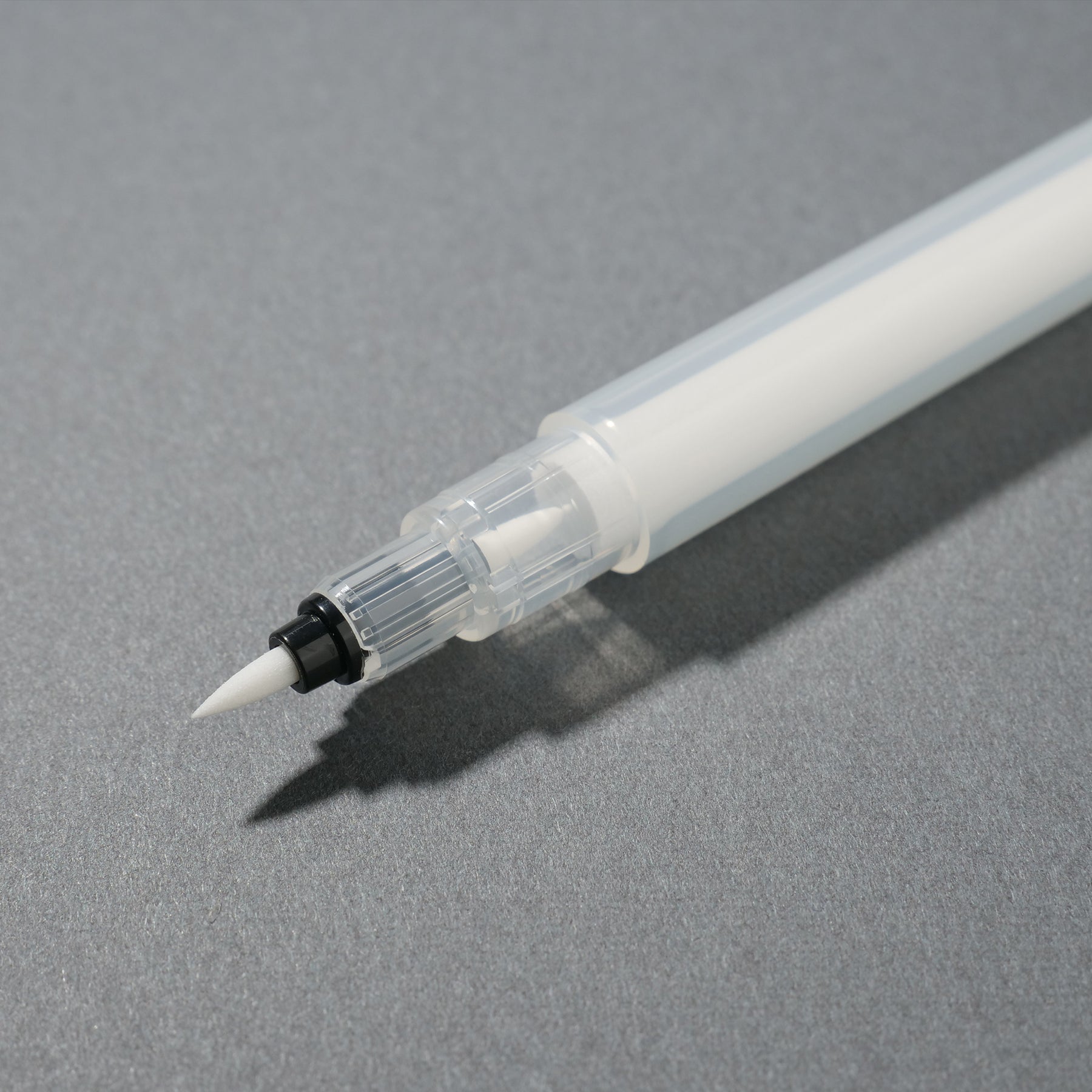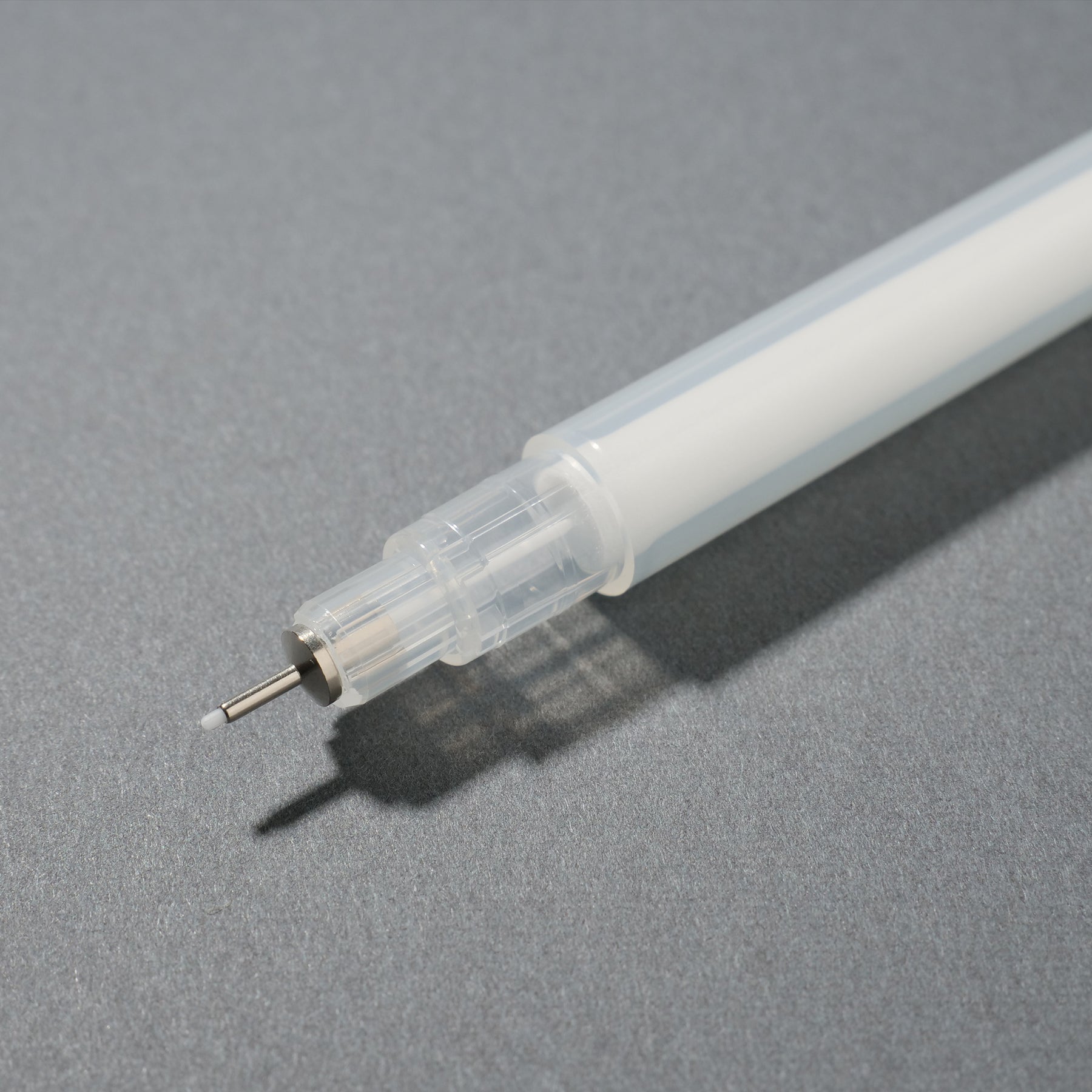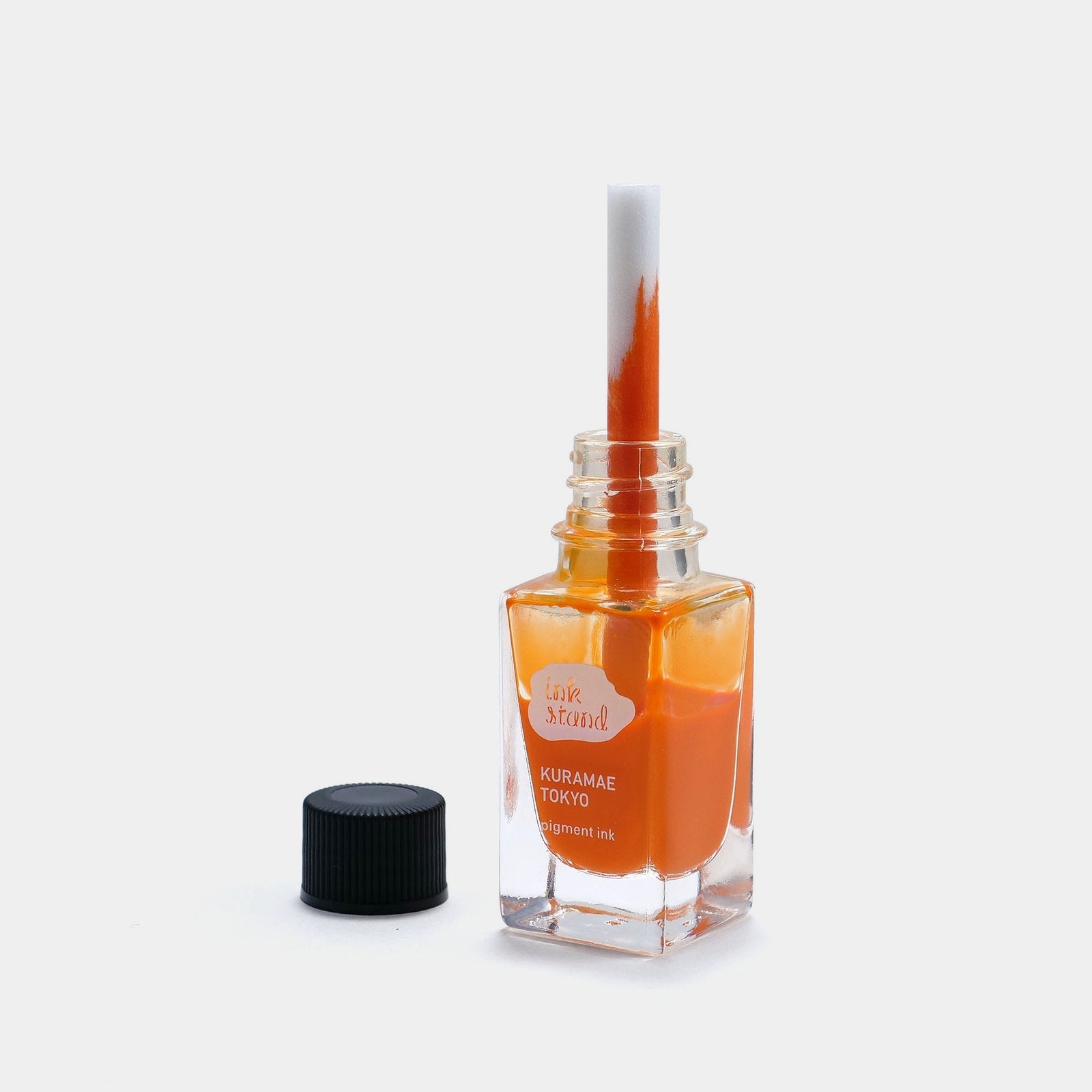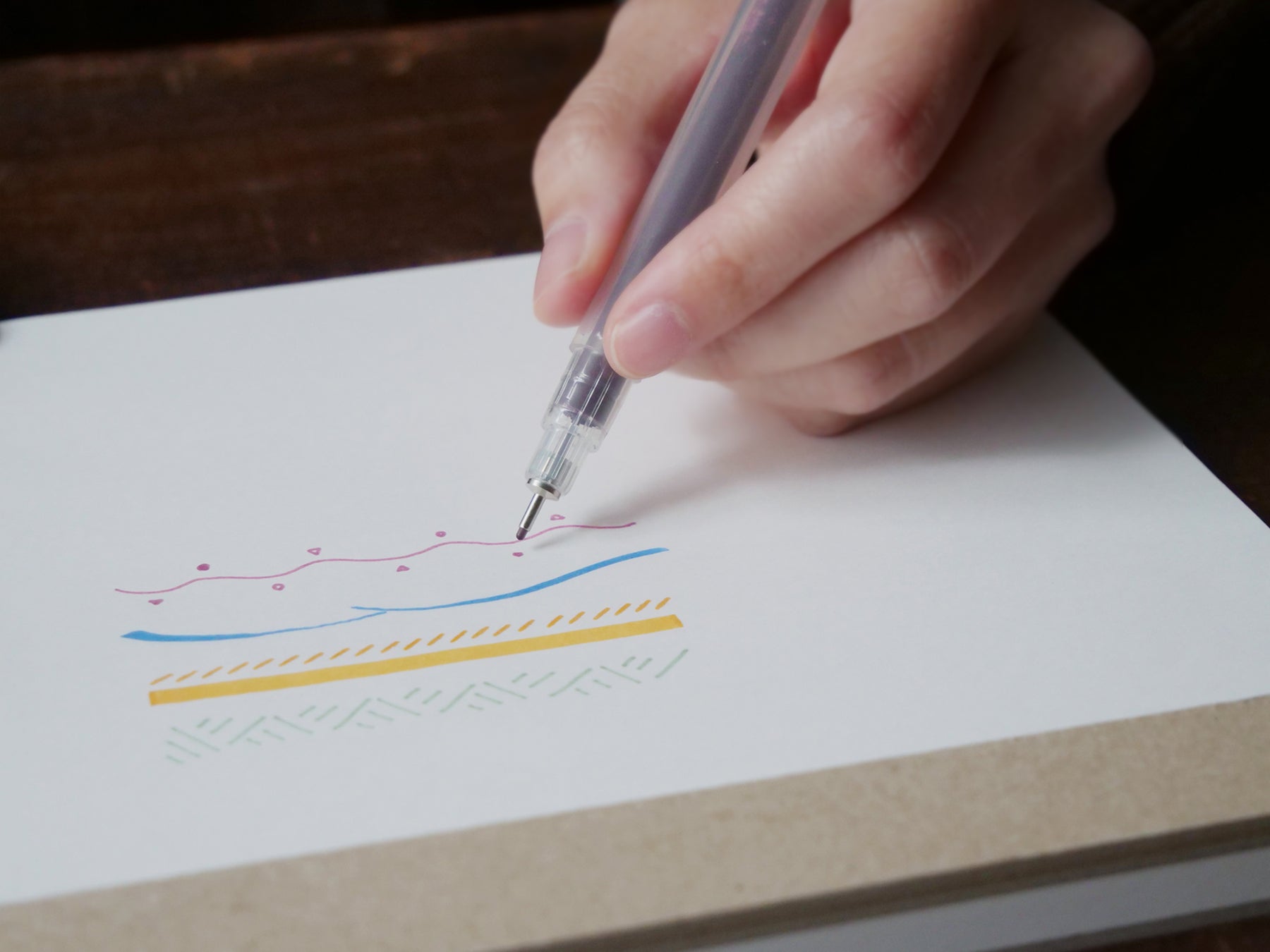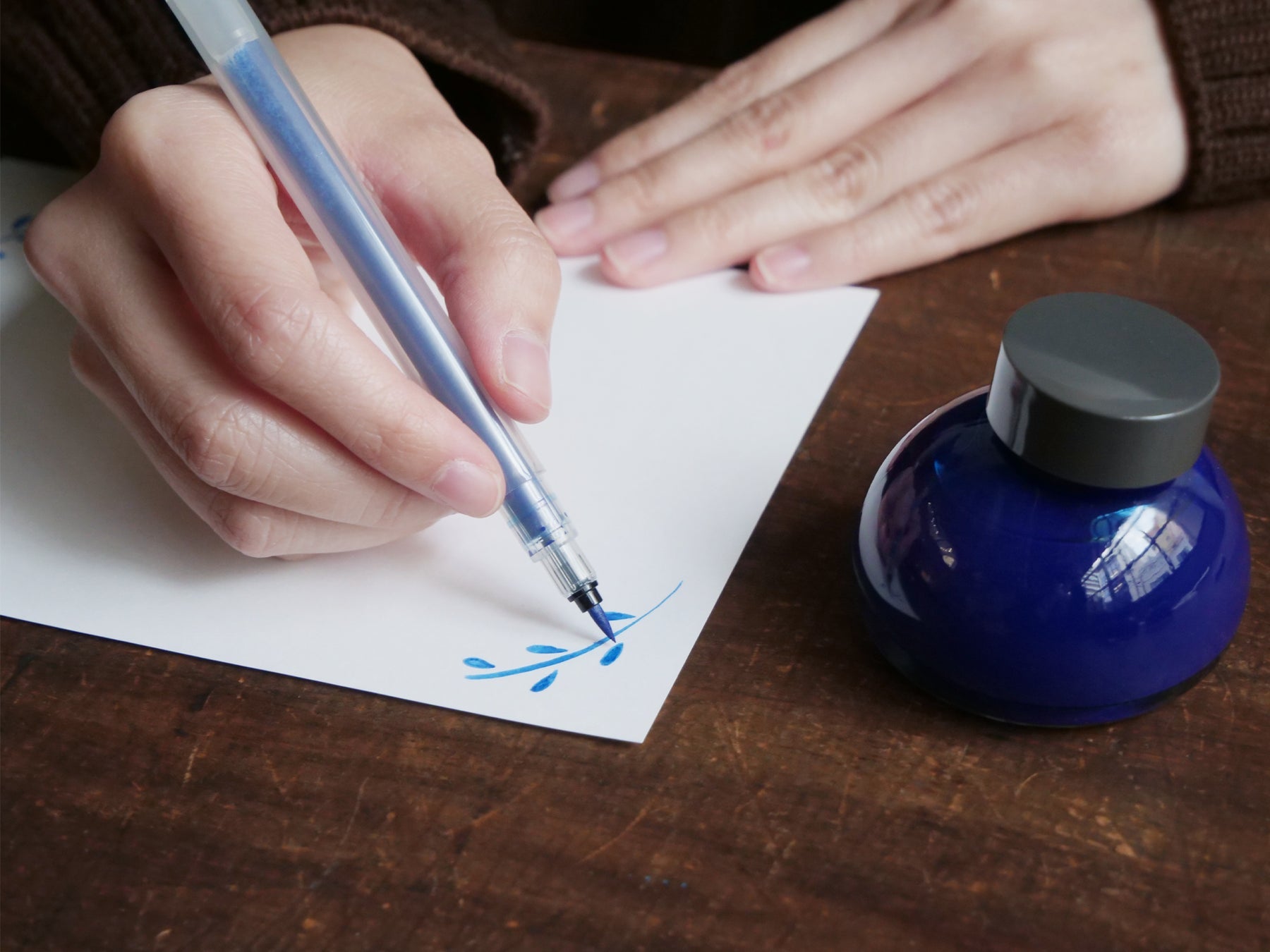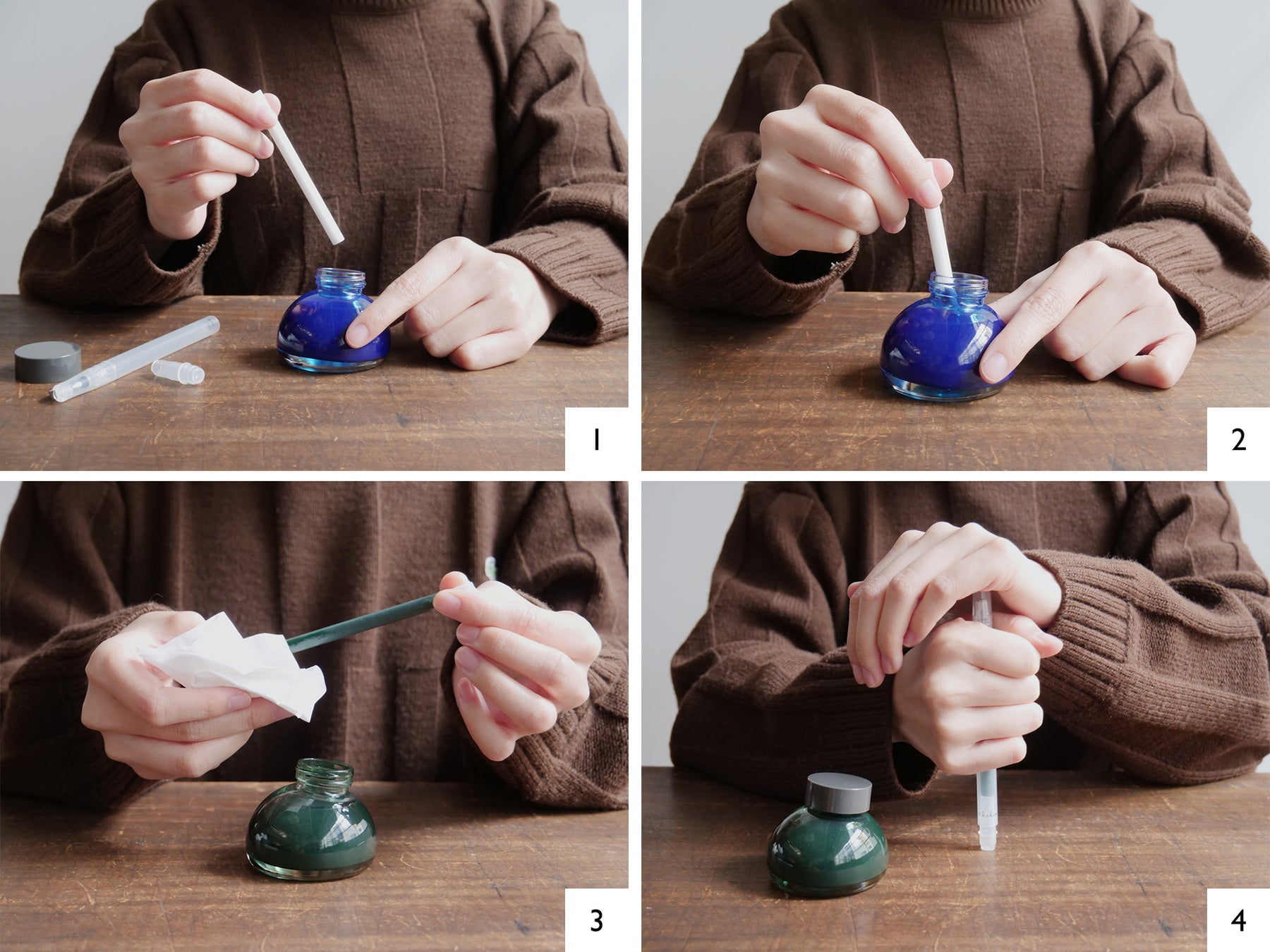 Kakimori Colour Liner Kit
---
A felt tip pen kit that can be used with our fountain pen inks. Soak the fibre ink reservoir with your favourite colour and your pen is ready to use.
0.3mm
The 0.3mm tip is ideal for detailed writing, such as filling in your diary.
0.5mm
The 0.5mm tip is ideal for writing in notebooks or making casual notes. It's a convenient pen to keep at hand.
Brush
The brush tip is ideal for special messages and illustrations.
Marker
The marker tip is an all-round tool, perfect for everything from highlighting to lettering.
USE AND CARE
Recommended for use with Kakimori and Inkstand pigment inks.
The end plug is not removable once fitted.
Impact after assembly may cause internal ink spillage.
For best results, store horizontally after filling with ink.
When travelling by plane, we recommend filling with ink after your arrival to prevent leakage during the journey.
SPECIFICATIONS
| | |
| --- | --- |
| Product name | Colour liner kit |
| Dimensions | H141 x Ø10mm |
| Weight | 6g |
| Accessories included | Cap, felt tip, body, fibre ink reservoir, end plug |
| Material | Plastic |
| Country of manufacture | Japan |