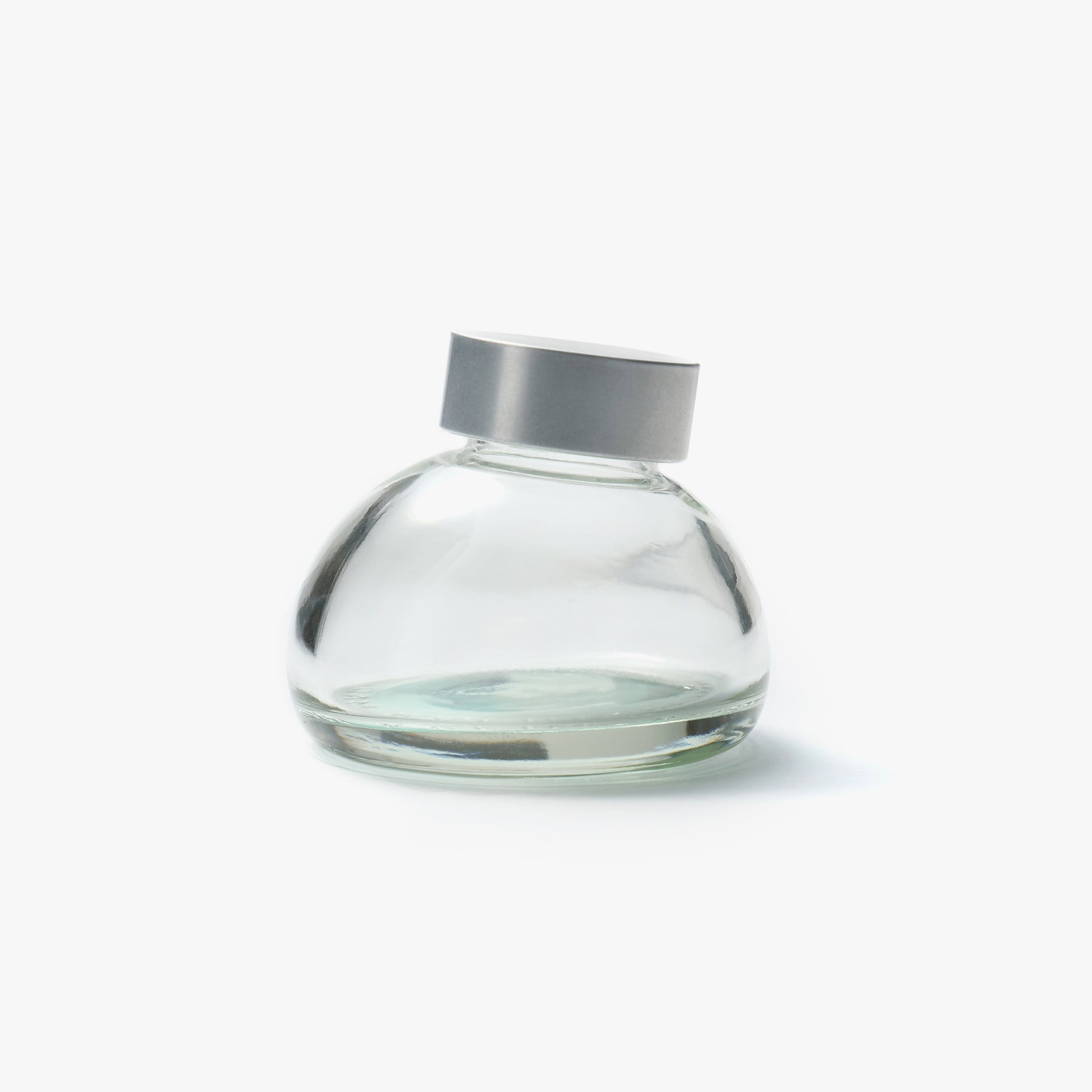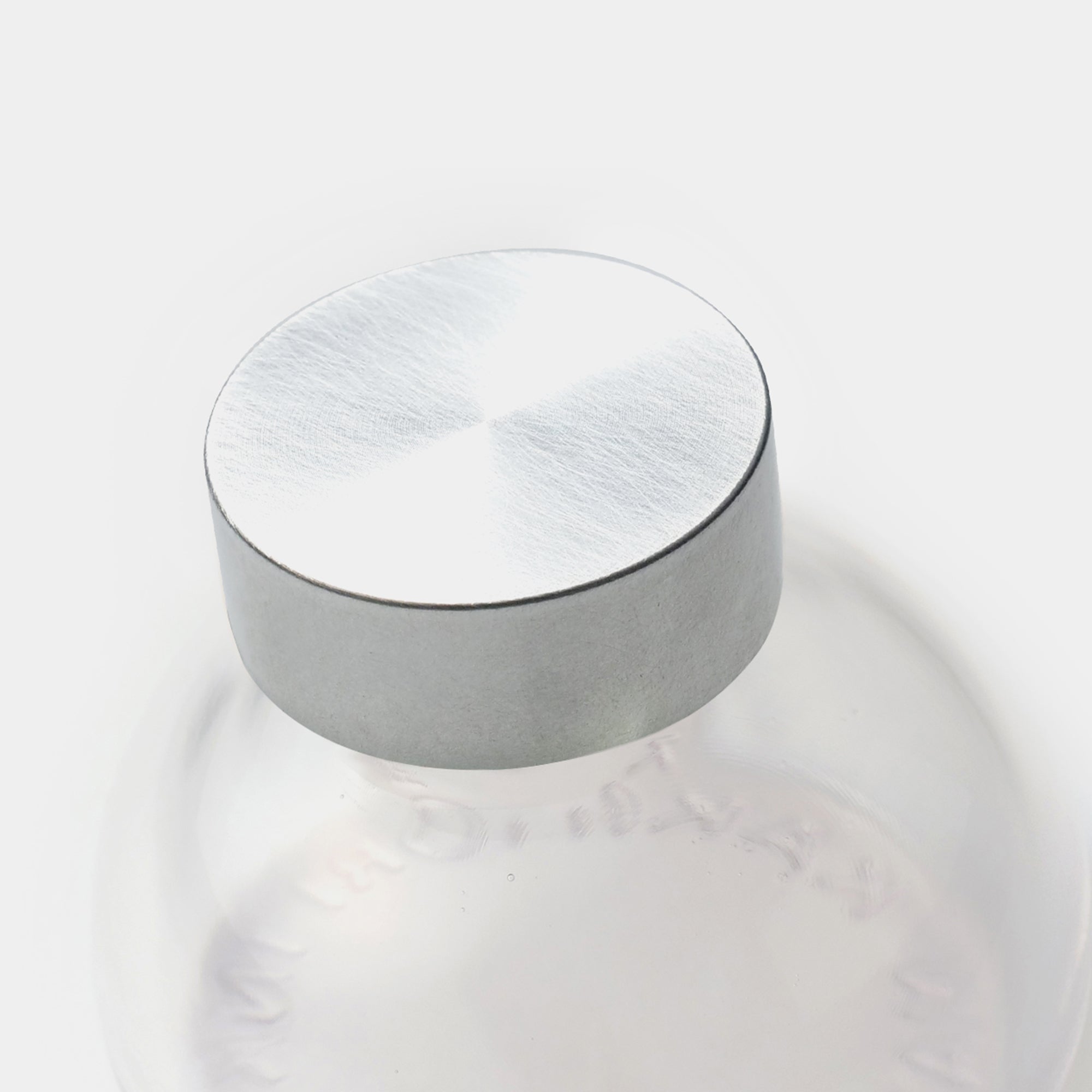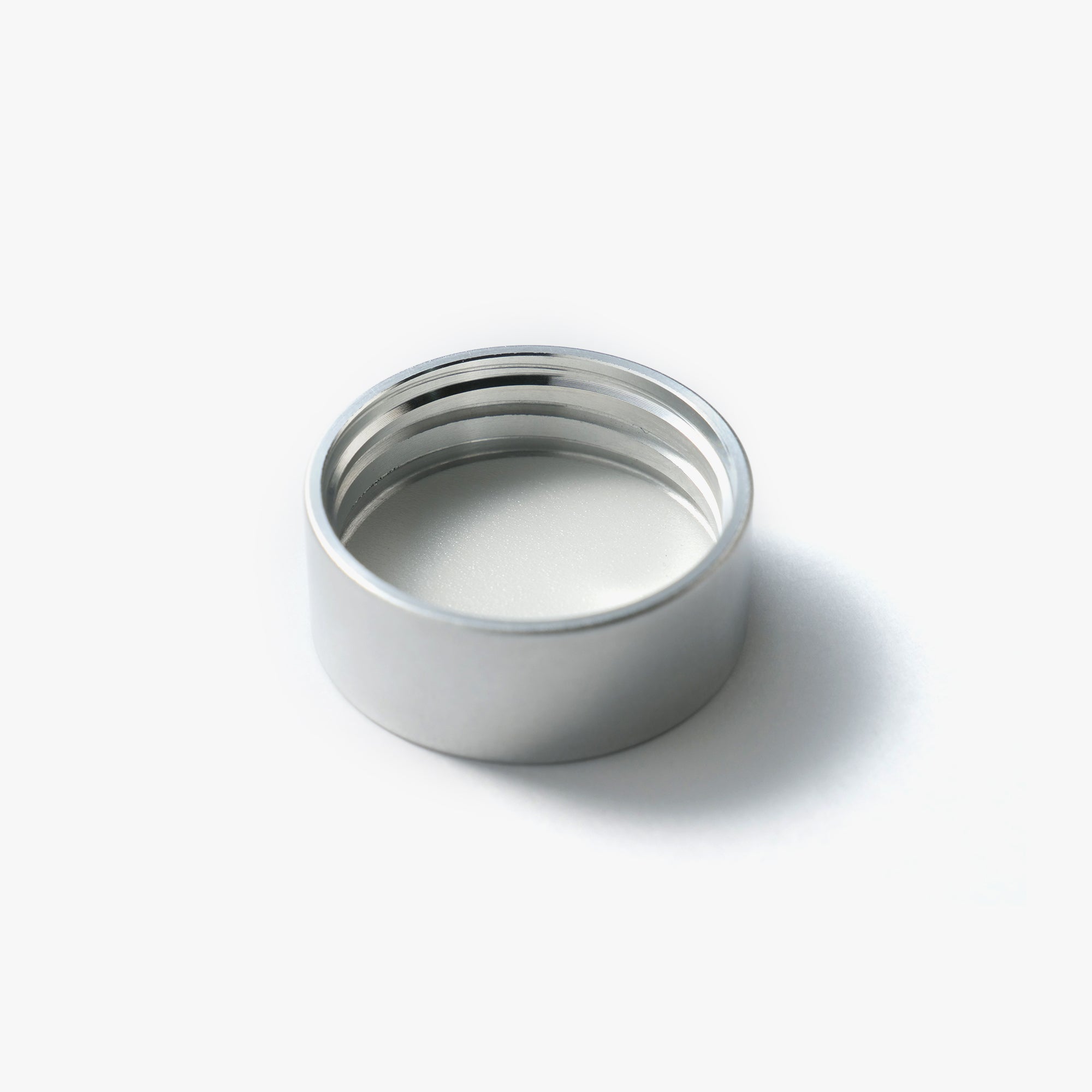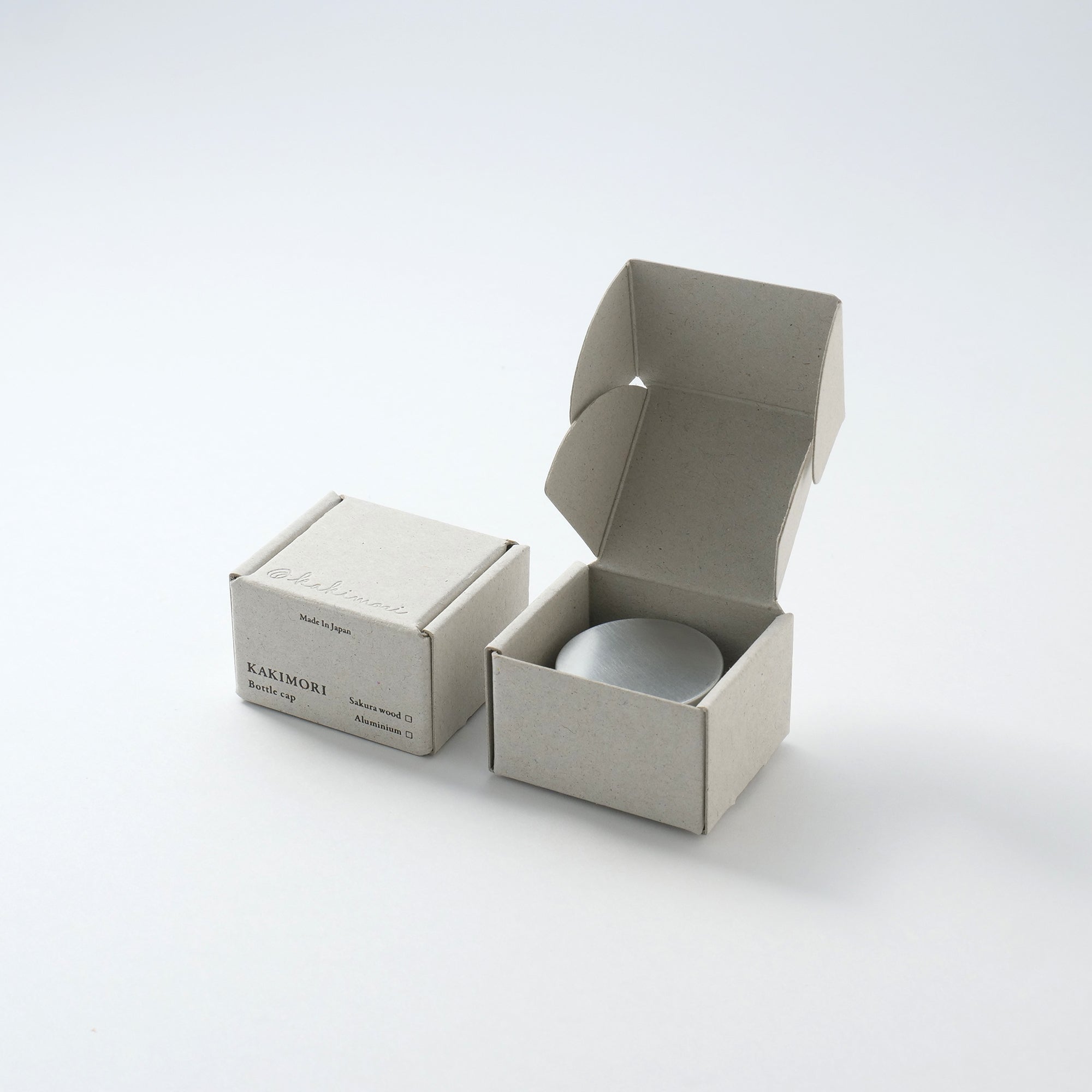 Kakimori Bottle Cap - Aluminium
---
Personalise your Kakimori ink bottle with the delicate simplicity of the aluminium cap. Designed to replace the standard plastic ink bottle cap.
MATERIAL FEATURES
Each cap is carefully hand finished, giving the metal a touch of softness and subtle detailing that can only be achieved by hand.
USE AND CARE

Bottle cap only — ink and bottle not included.

Due to the nature of the material, fine surface marks may be present and are not considered a fault.
Do not overtighten to avoid damage to the cap.
To prevent rust, wipe off any water or surface moisture immediately.
If marked with ink, wipe clean with a soft cloth.
SPECIFICATIONS
| | |
| --- | --- |
| Product name | Bottle cap - Aluminium |
| Dimensions | H12 x Ø30.5mm |
| Weight | 8g |
| Material | Aluminium, PE (washer) |
| Design | Makoto Koizumi, Yuto Yamazaki |
| Manufacturer | Alloy Inc. |
| Country of manufacture | Japan |
Let your ink bottle make an aesthetic statement with a cap finish that complements your space and furnishings.