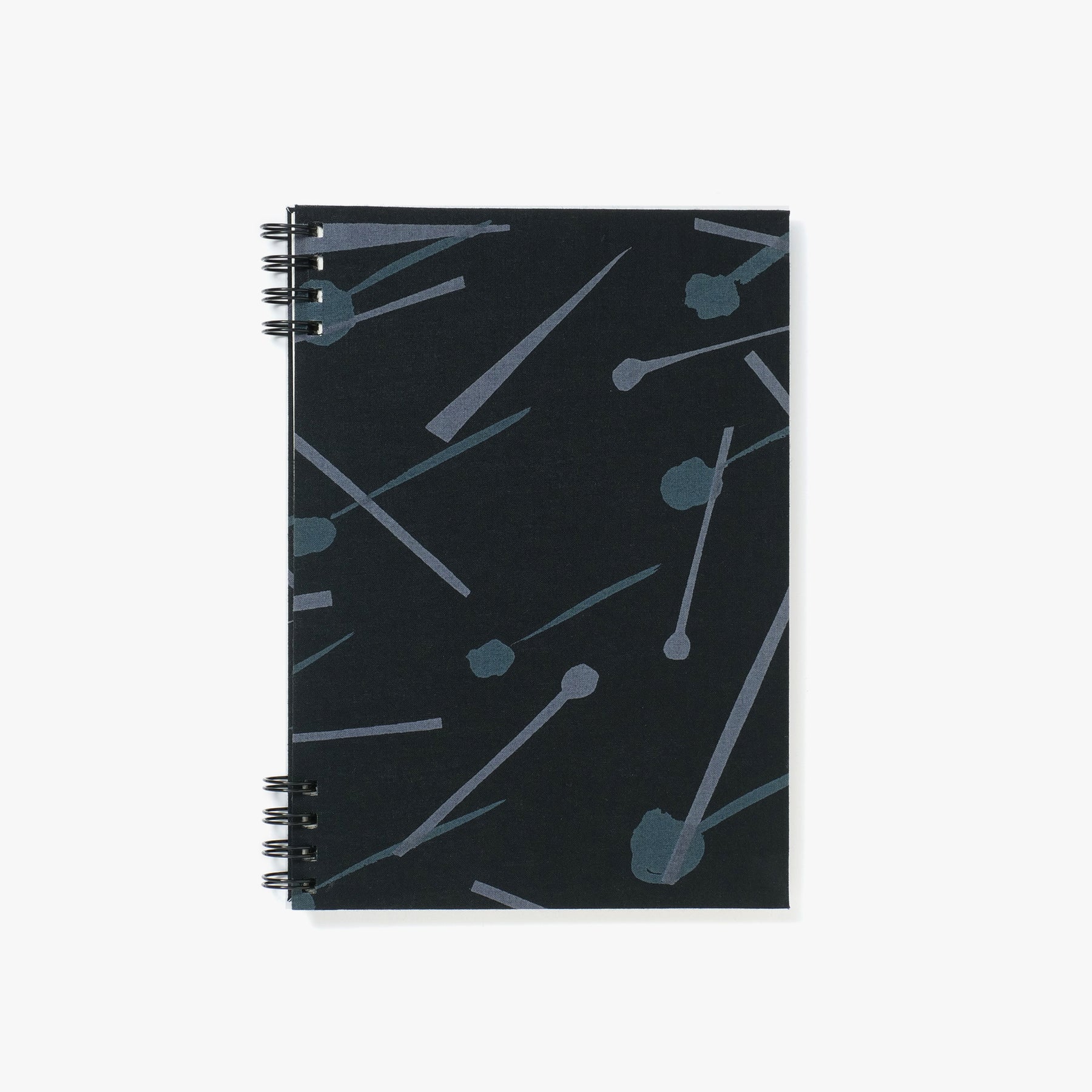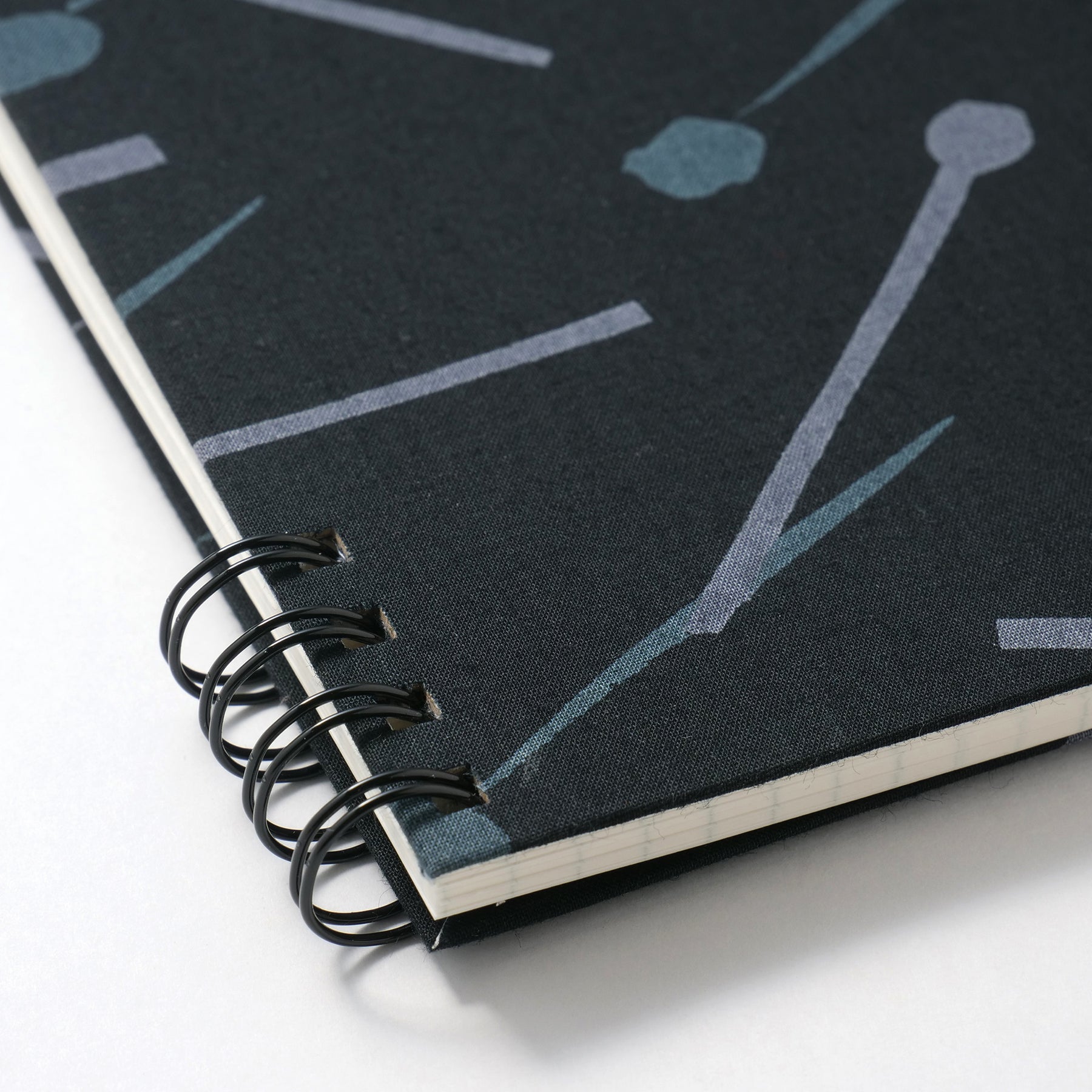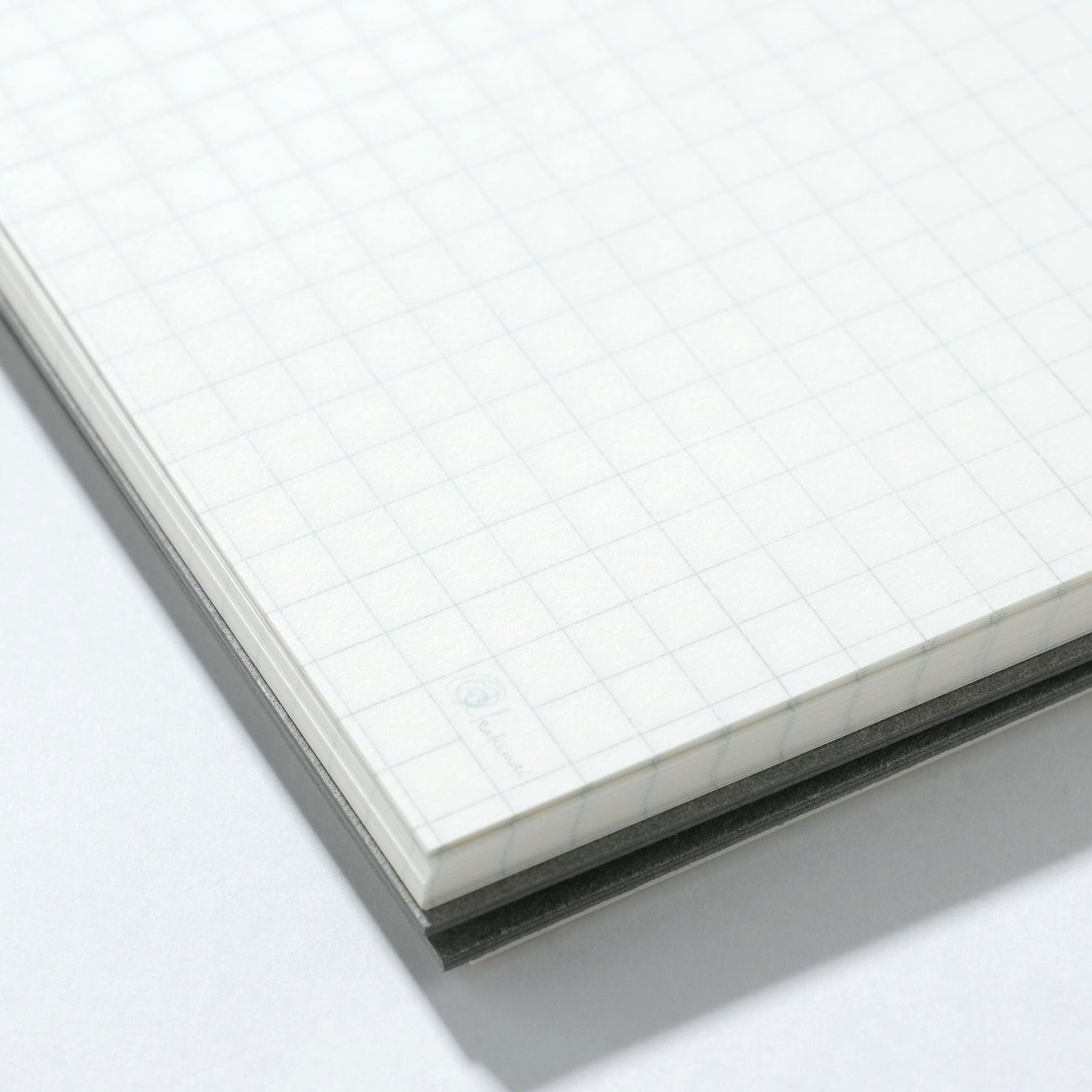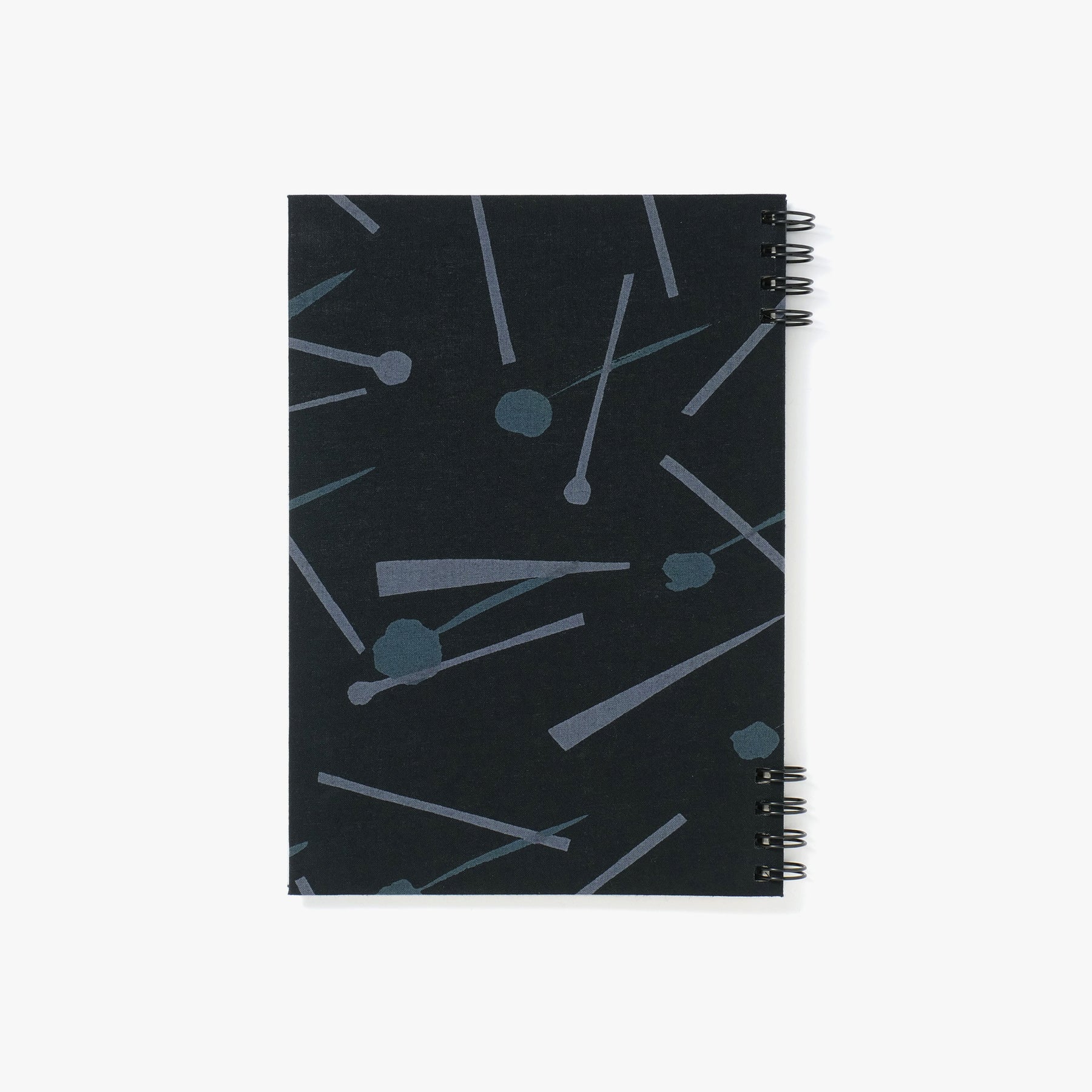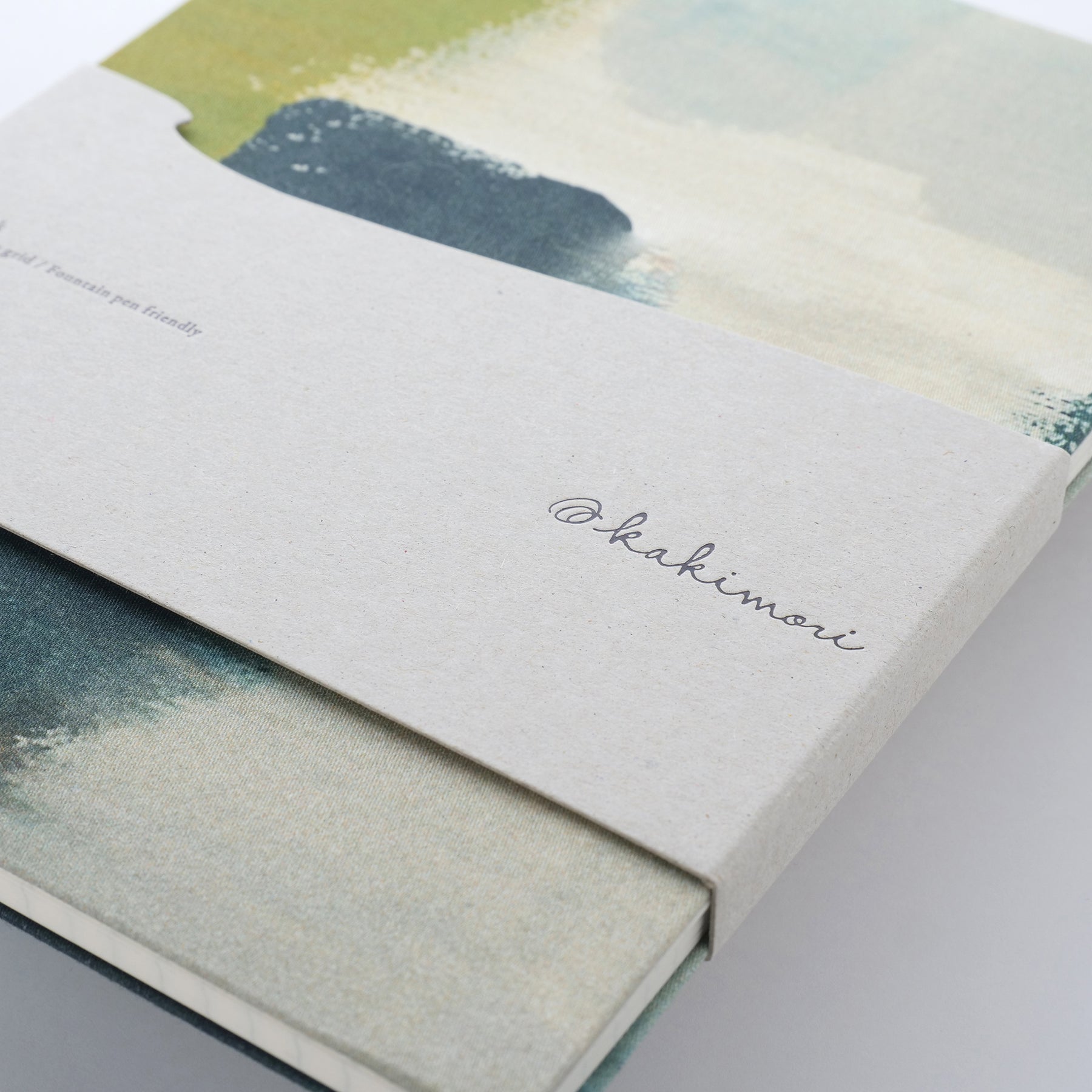 Kakimori B6 Notebook - Shadow
---
Kakimori's spiral bound notebooks have become a well-loved icon of our brand, and we have a seasonal line of limited edition notebooks for our line up.
Our first collection is curated to evoke a sense of Japan, with around 20 designs featuring Japanese artists and materials.
COVER CONCEPT
KOKKA is a Japanese textile company with over 70 years of history. As well as producing original textile designs, the company is known for its fresh and exciting collaborations with textile brands and artists from around the world including Spoken Words Project and Nani Iro.

FURTHER INFORMATION
Design feature 1: Cover
We carefully hand-pick the materials which are made into individual notebook covers by workshops in our neighbourhood. The designs are updated to keep the range fresh and exciting, including special editions with artists and brands.
Design feature 2: Paper
Our notebooks are filled with high-quality Japanese writing paper suitable for all writing tools including fountain pens. The gentle off-white complements and highlights the ink colour. The paper is soft and easy to turn, and does not bleed through easily.
Design feature 3: Split binding
Our split binding style secures the top and bottom of the notebook, allowing it to lay flat while providing extra space for your writing hand. The binding enables repeat paper refills to encourage long-lasting use and ownership. (Refill service available at our Kuramae shop.)
Design feature 4: Presentation
Each notebook comes wrapped in a unique band that highlights the cover design. Inspired by the gentle flowing stroke of a fountain pen, the top of the band forms a continuous line when displayed side by side. The design symbolises the connections with people that we value at Kakimori.
PLEASE READ BEFORE ORDERING

This product is the limited quantity.
Pattern placement and finish will vary with each cover.
The actual colour may vary slightly.
This product is ready-made, not made-to-order.
Notebooks can be refilled at Kakimori Store or by post.
SPECIFICATIONS
| | |
| --- | --- |
| Product name | Spiral bound notebook |
| Dimensions | W137mm×D15mm×H183mm (incl. spiral binding) |
| Weight | 151g |
| Pages | OK Fools Pure White grid (60sheets, 120 pages) |
| Country of manufacture | Japan |