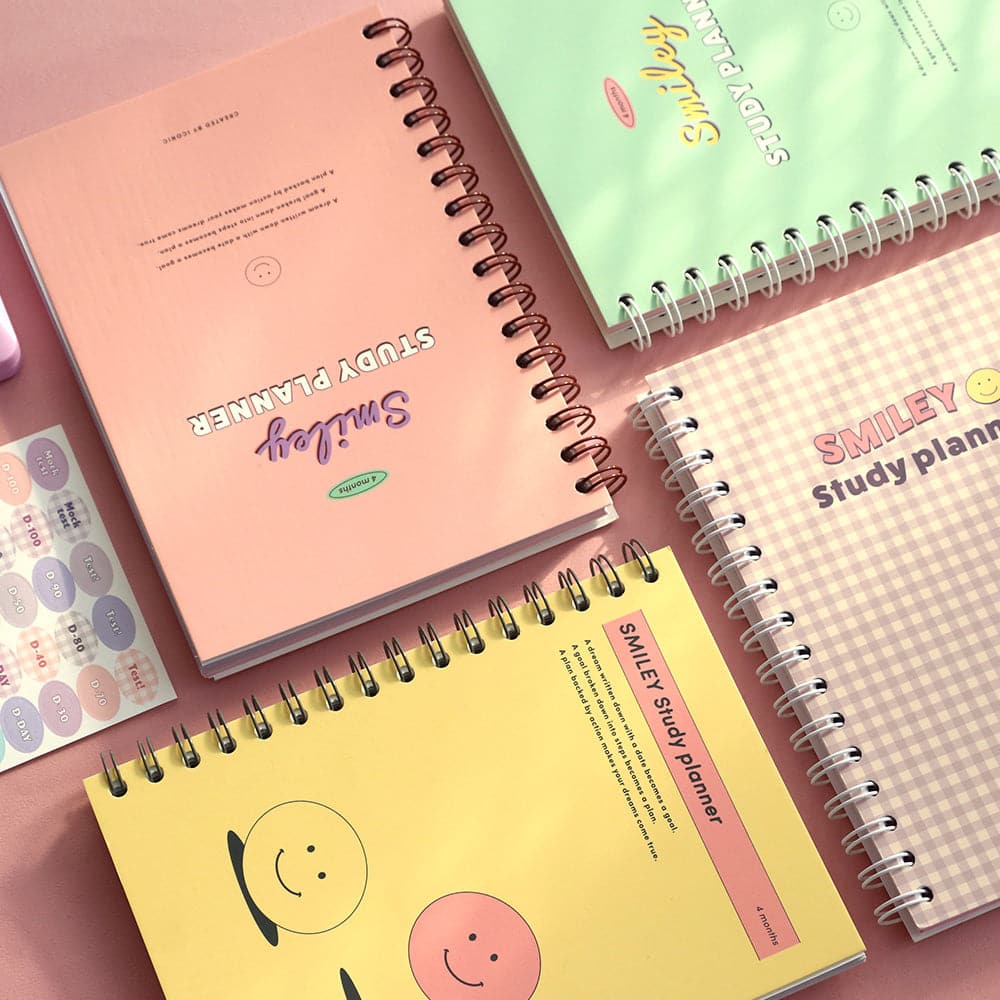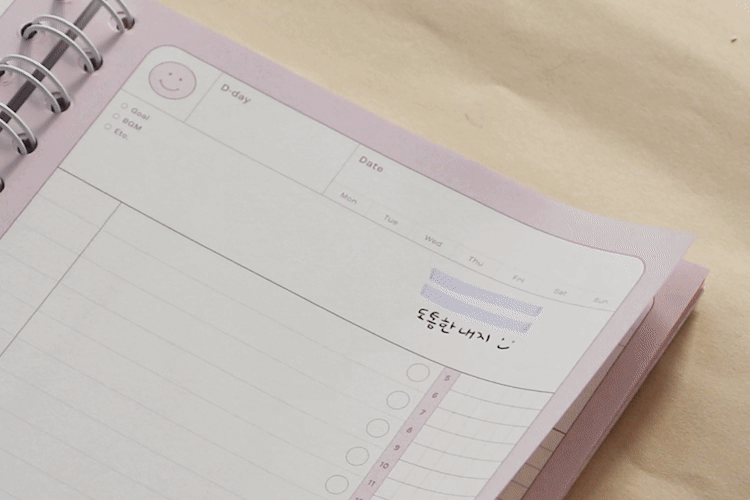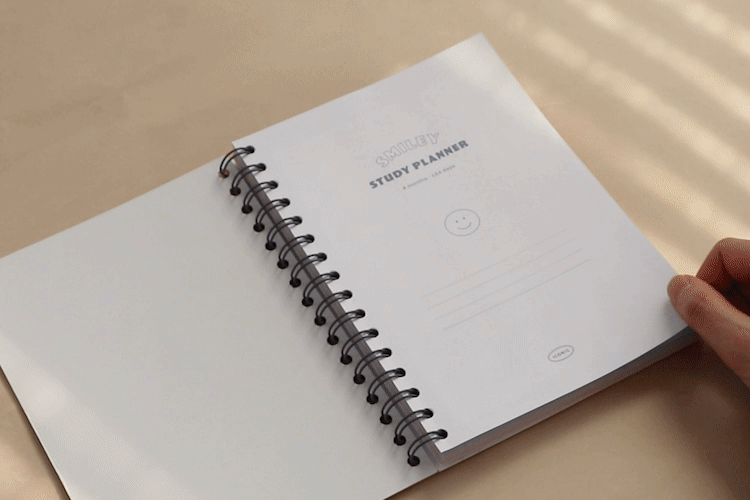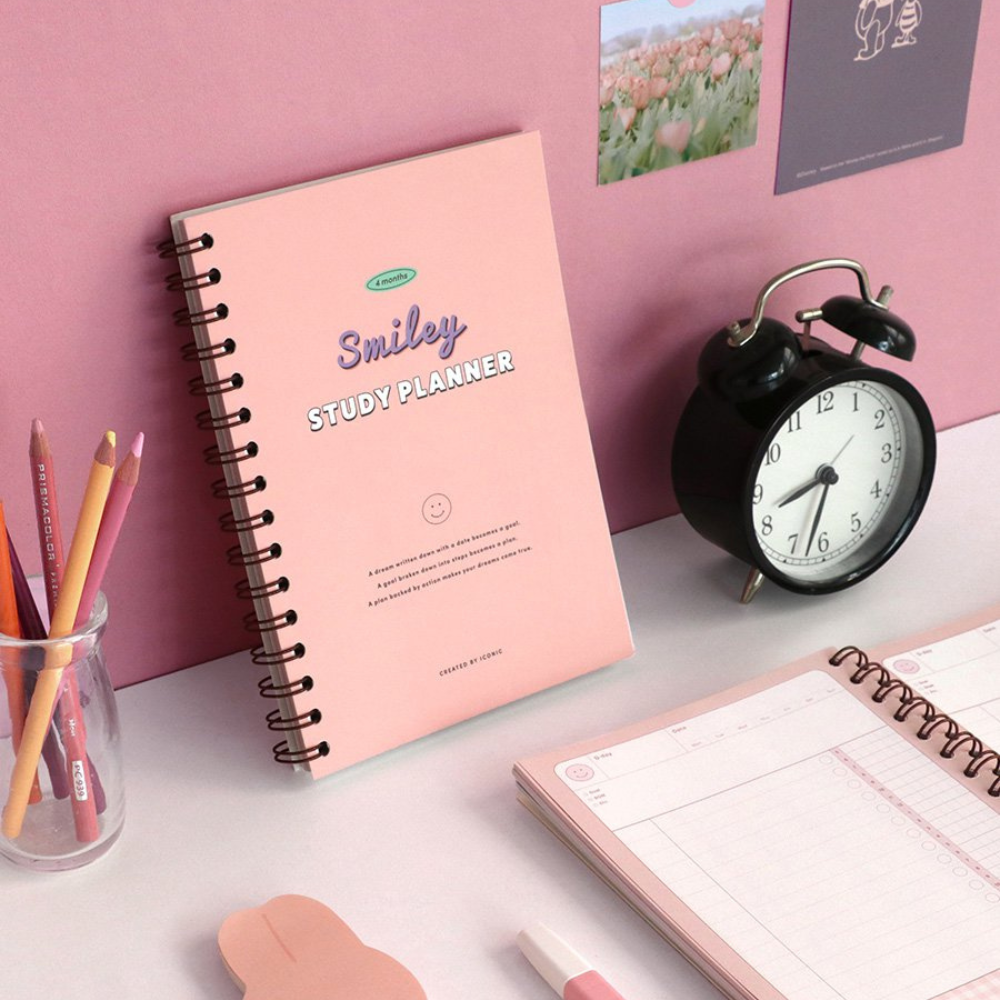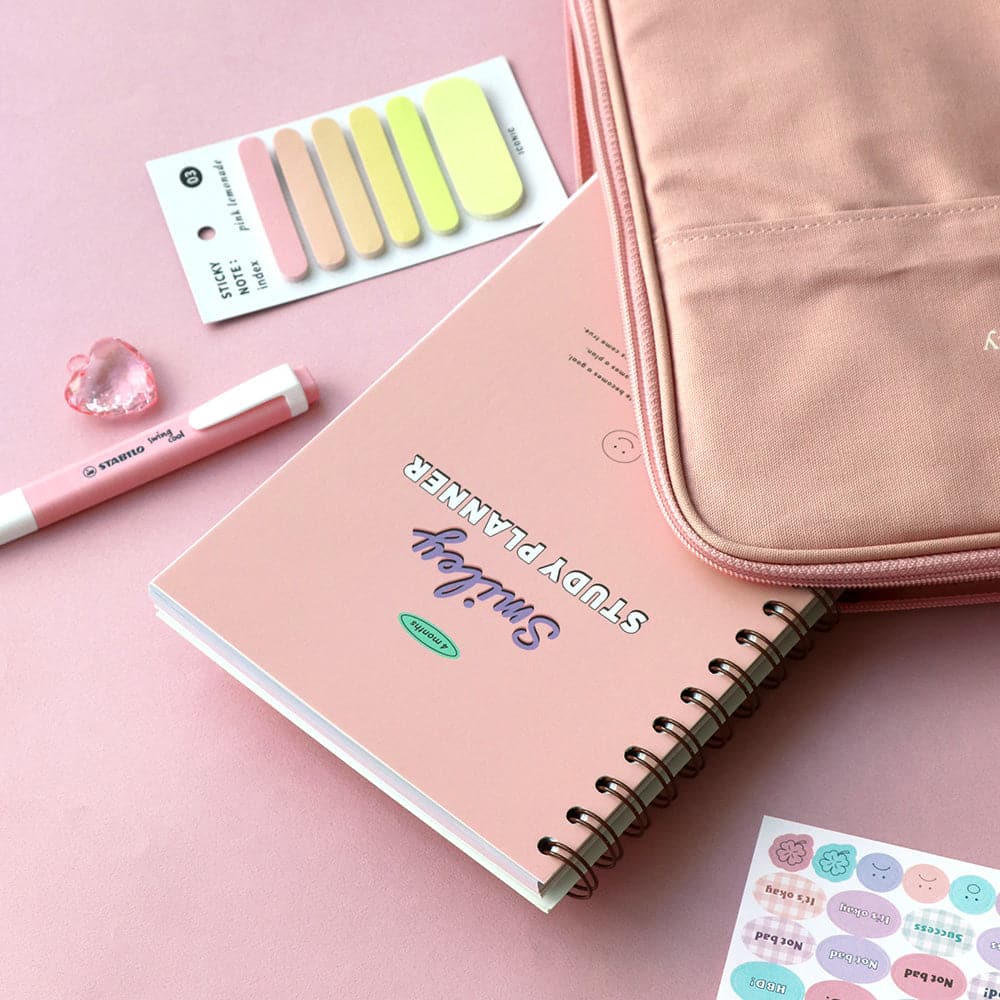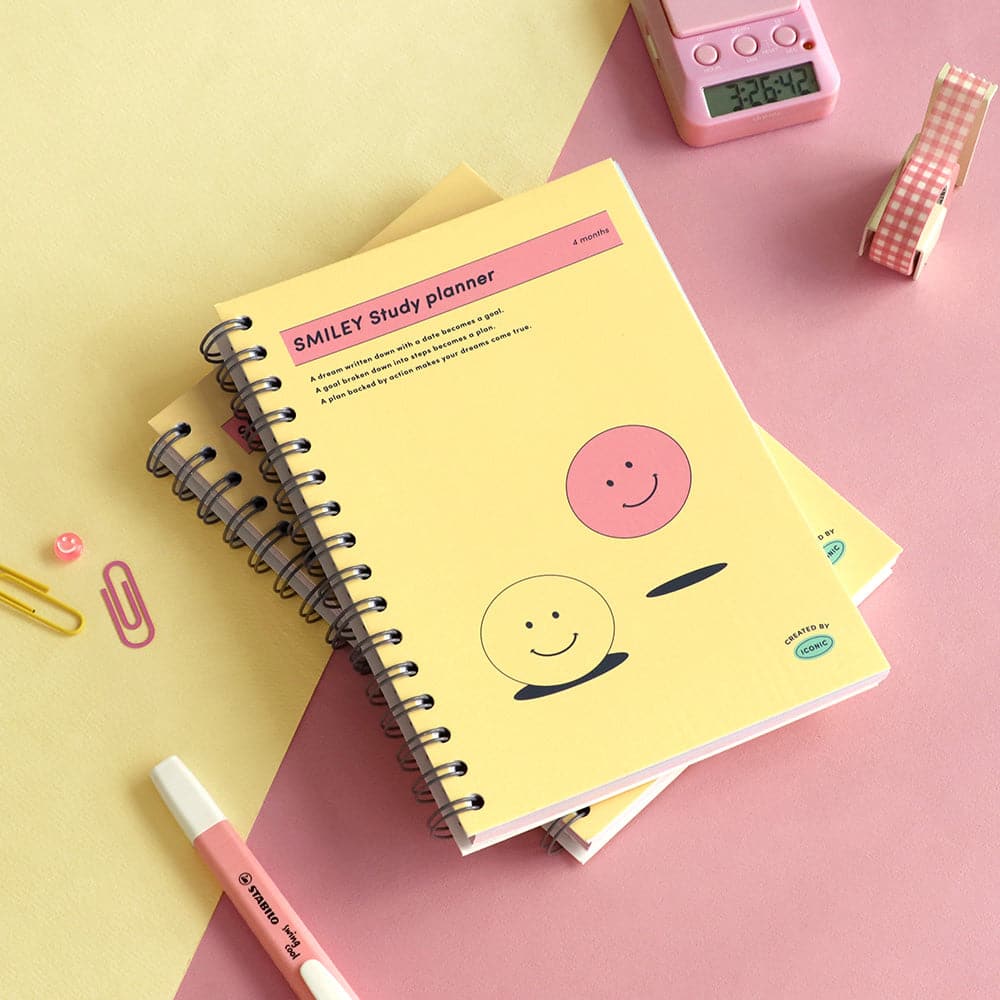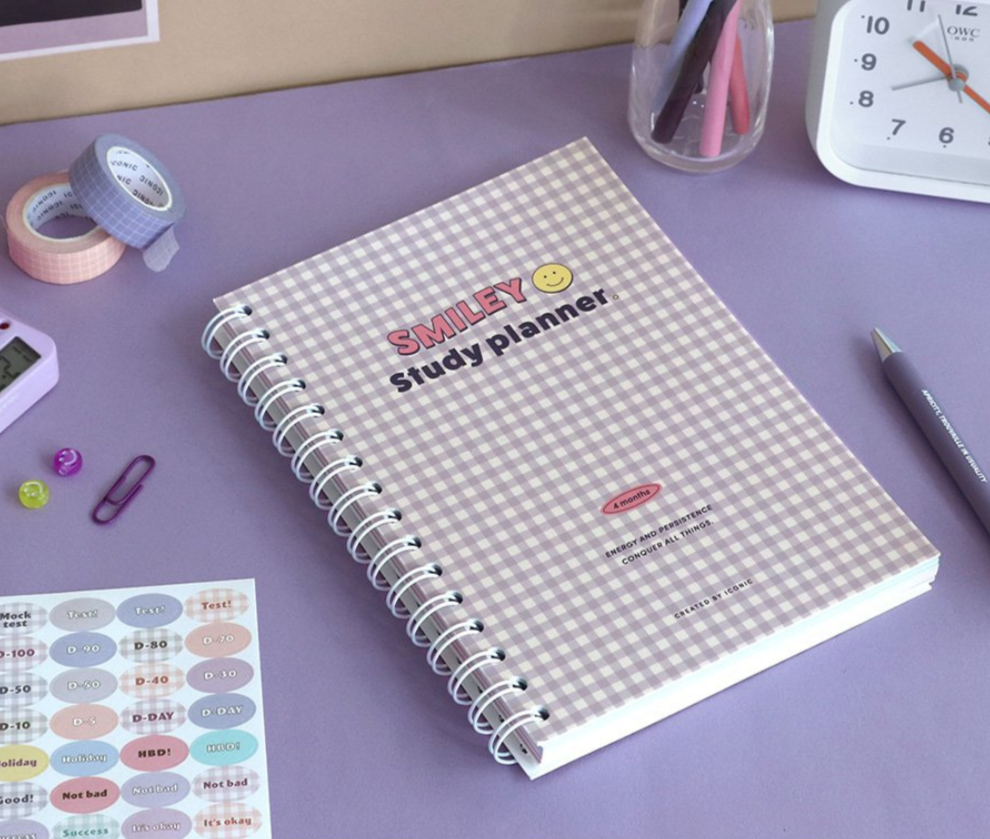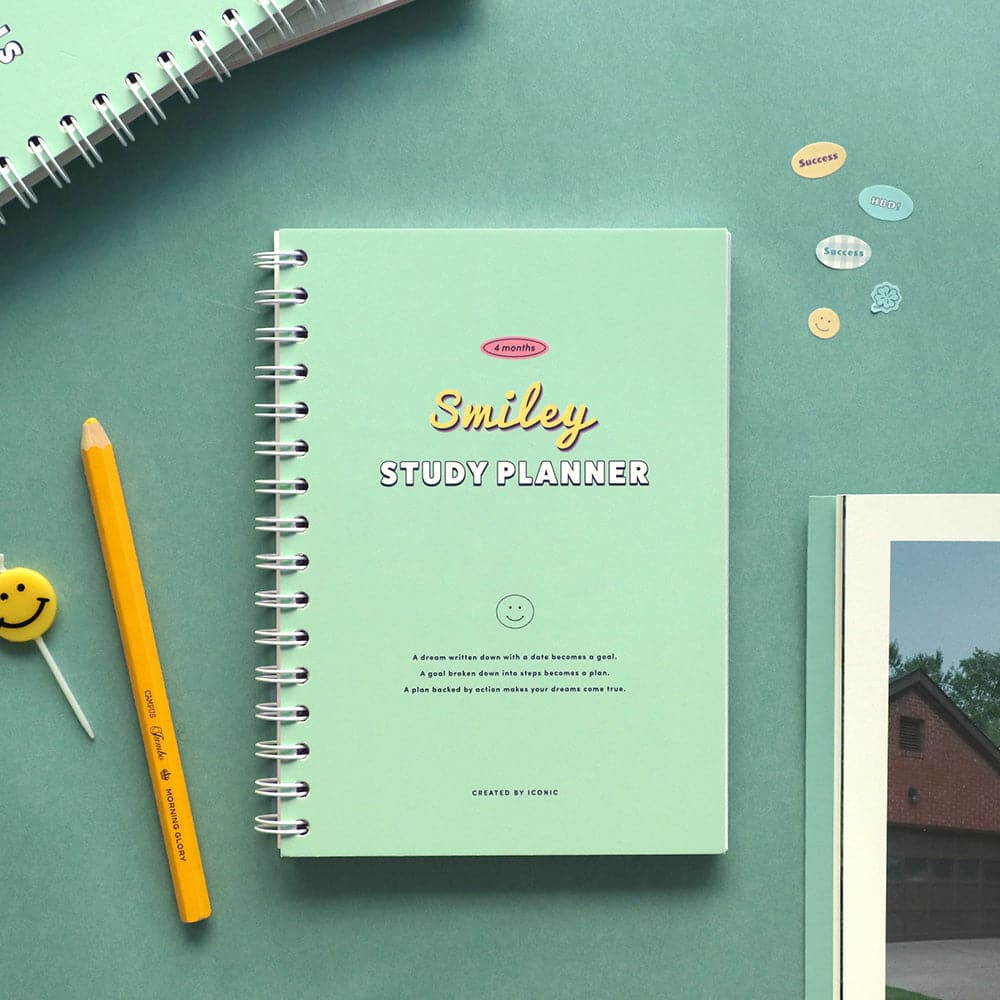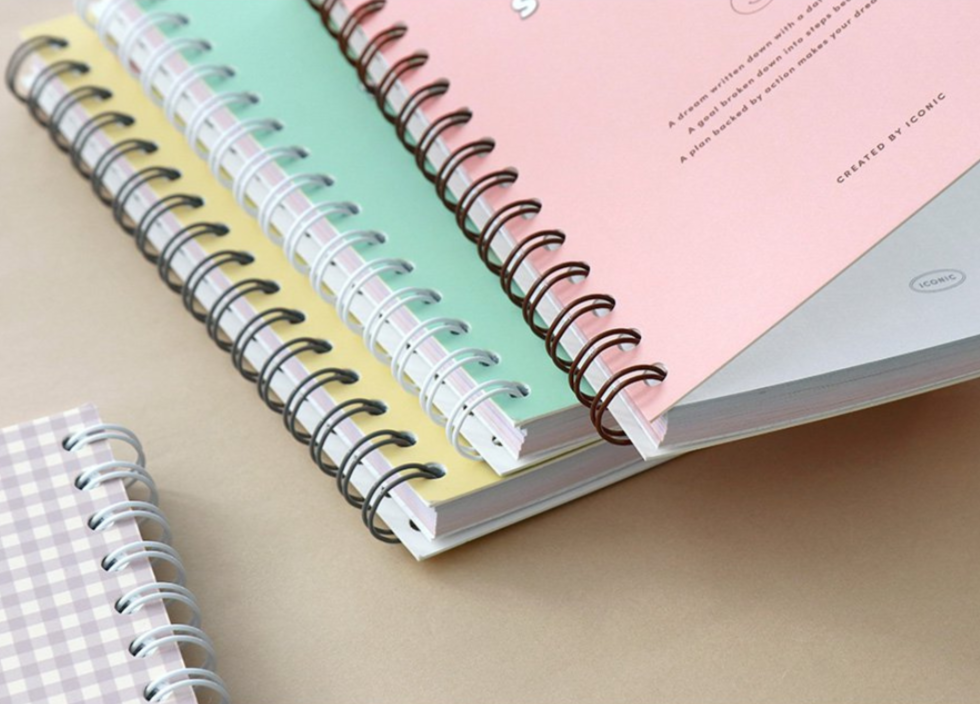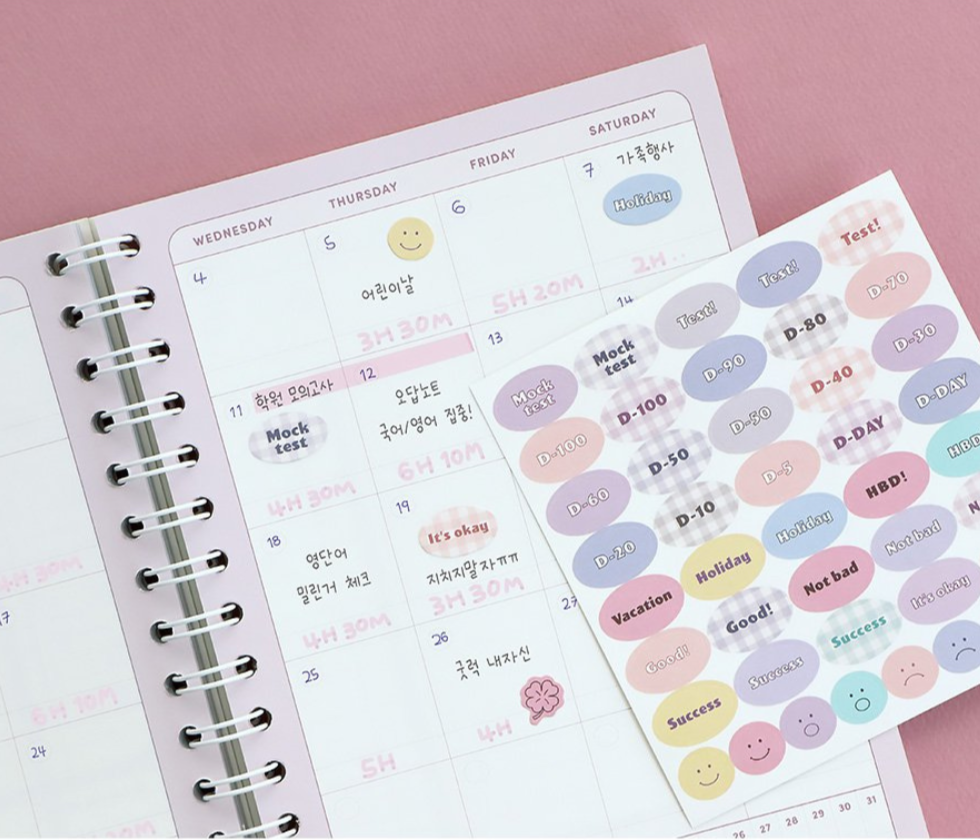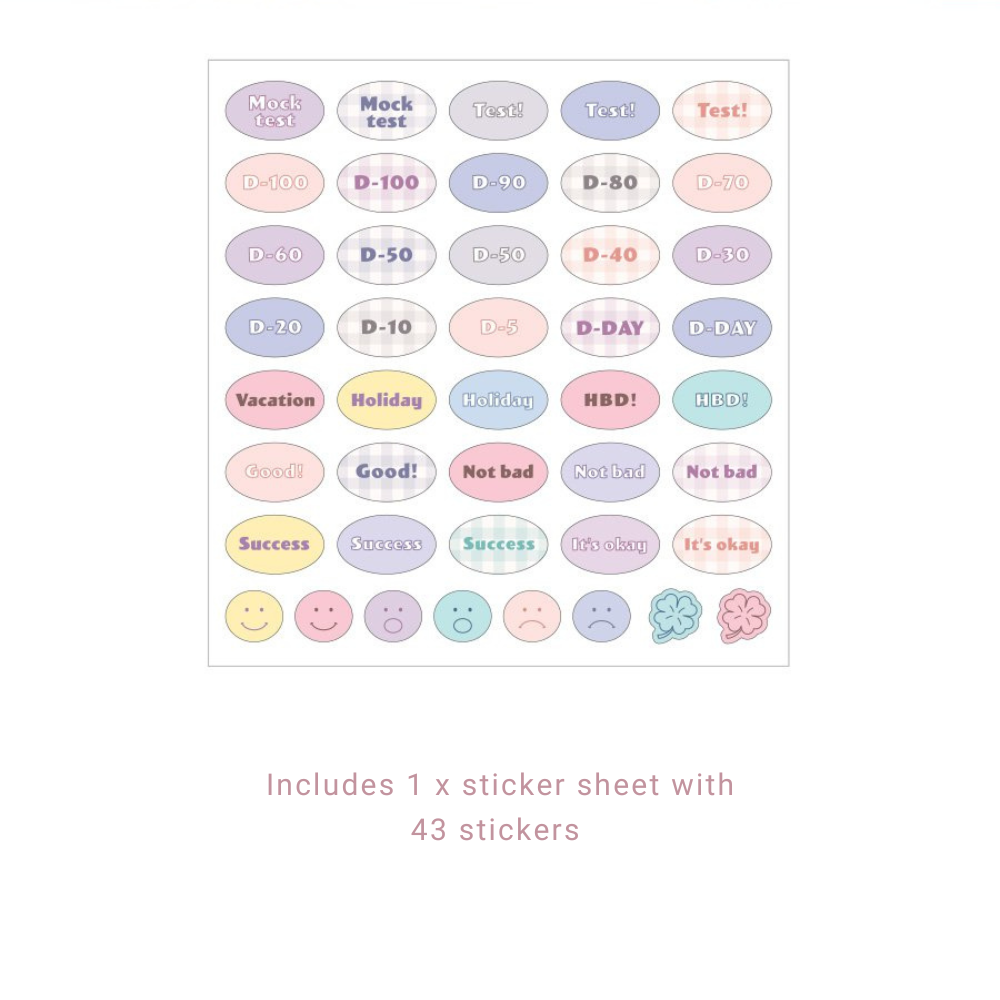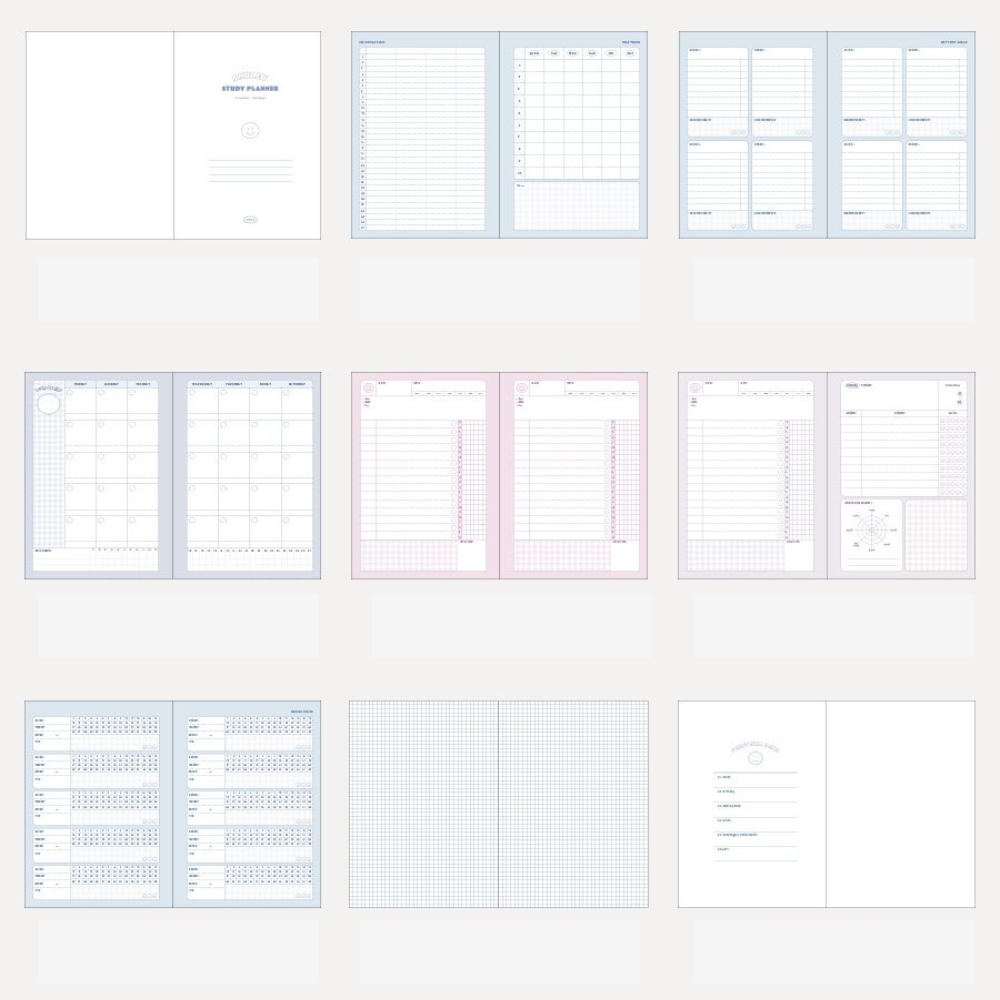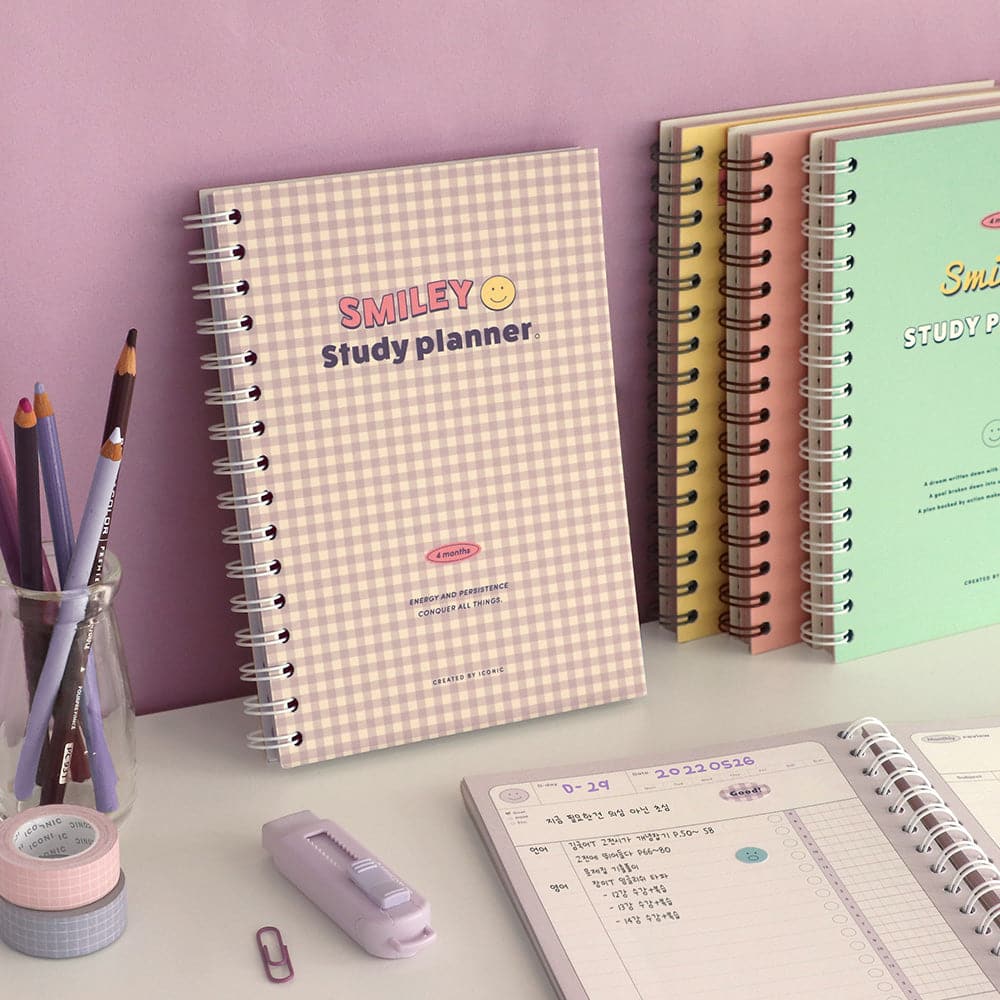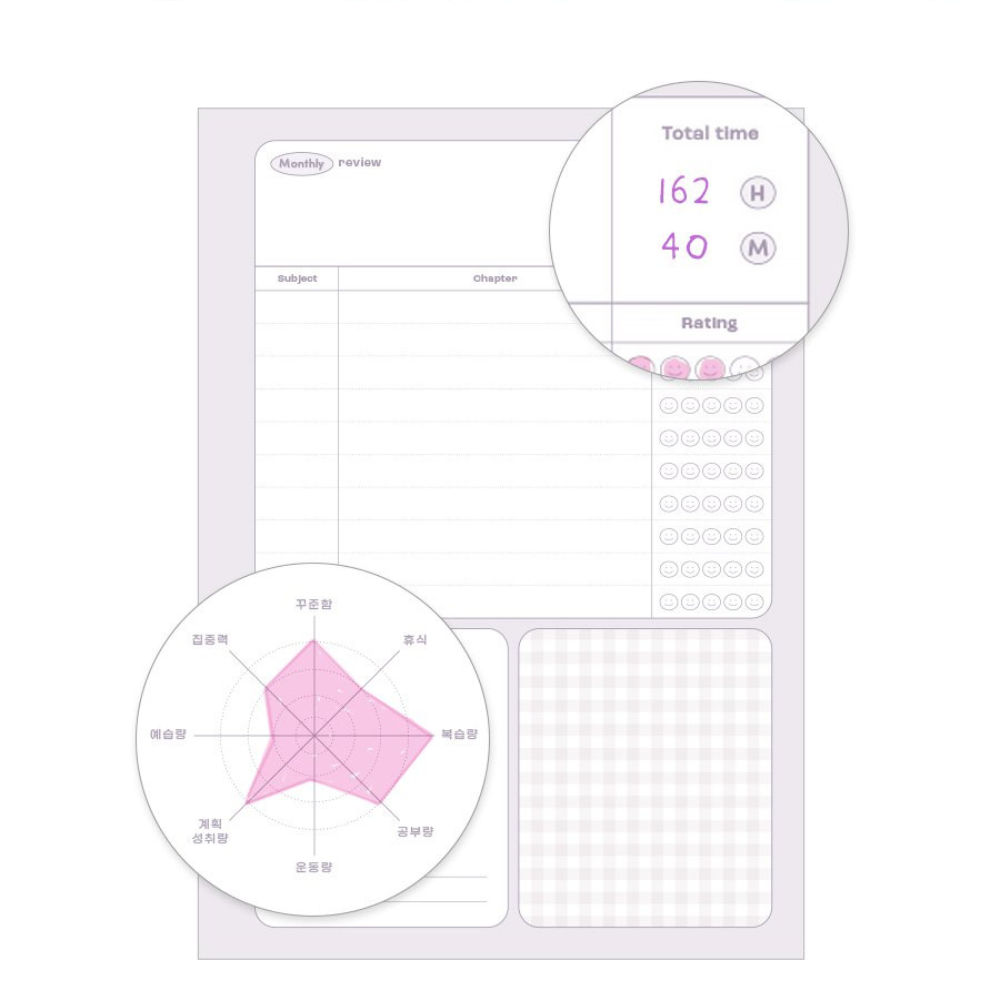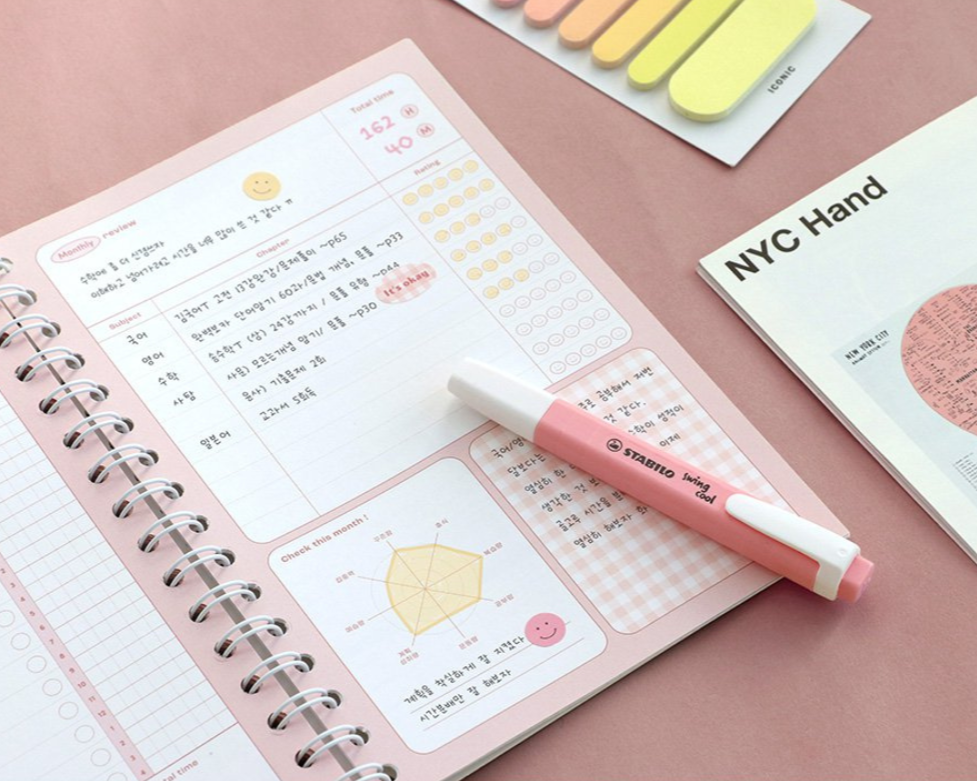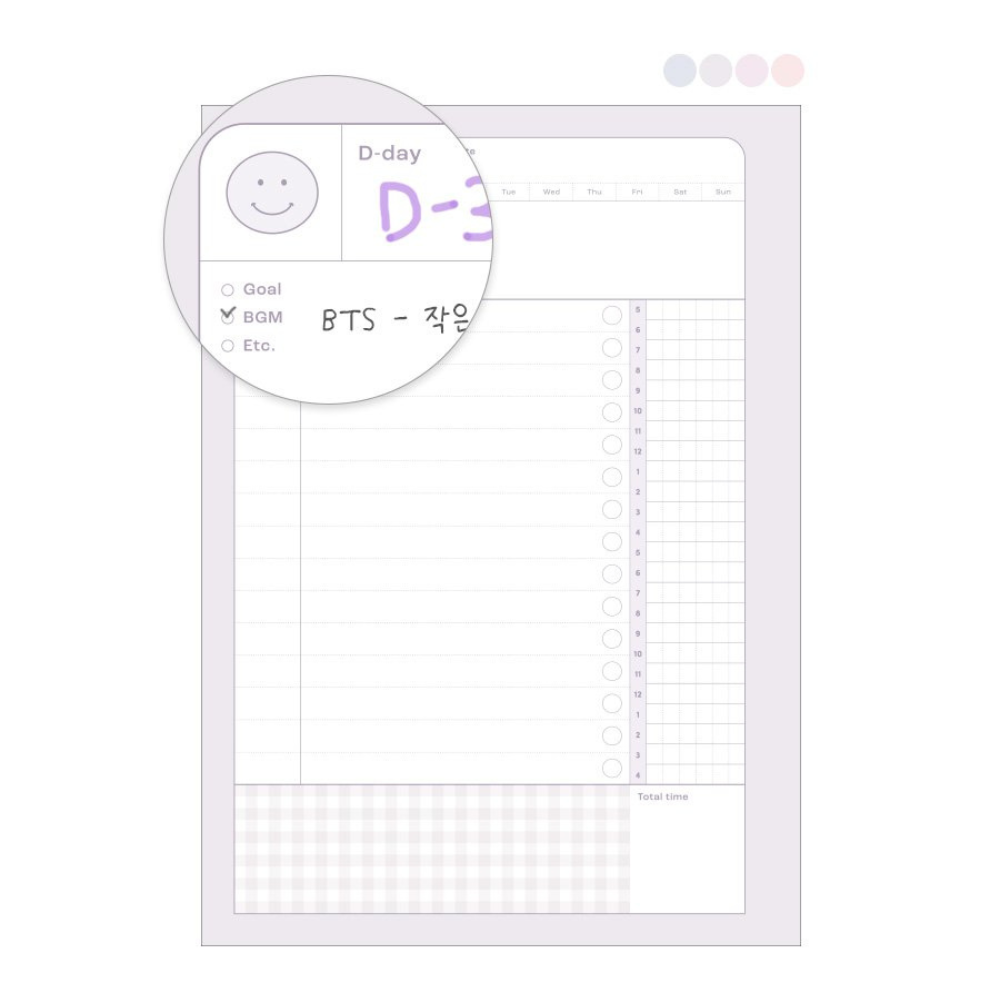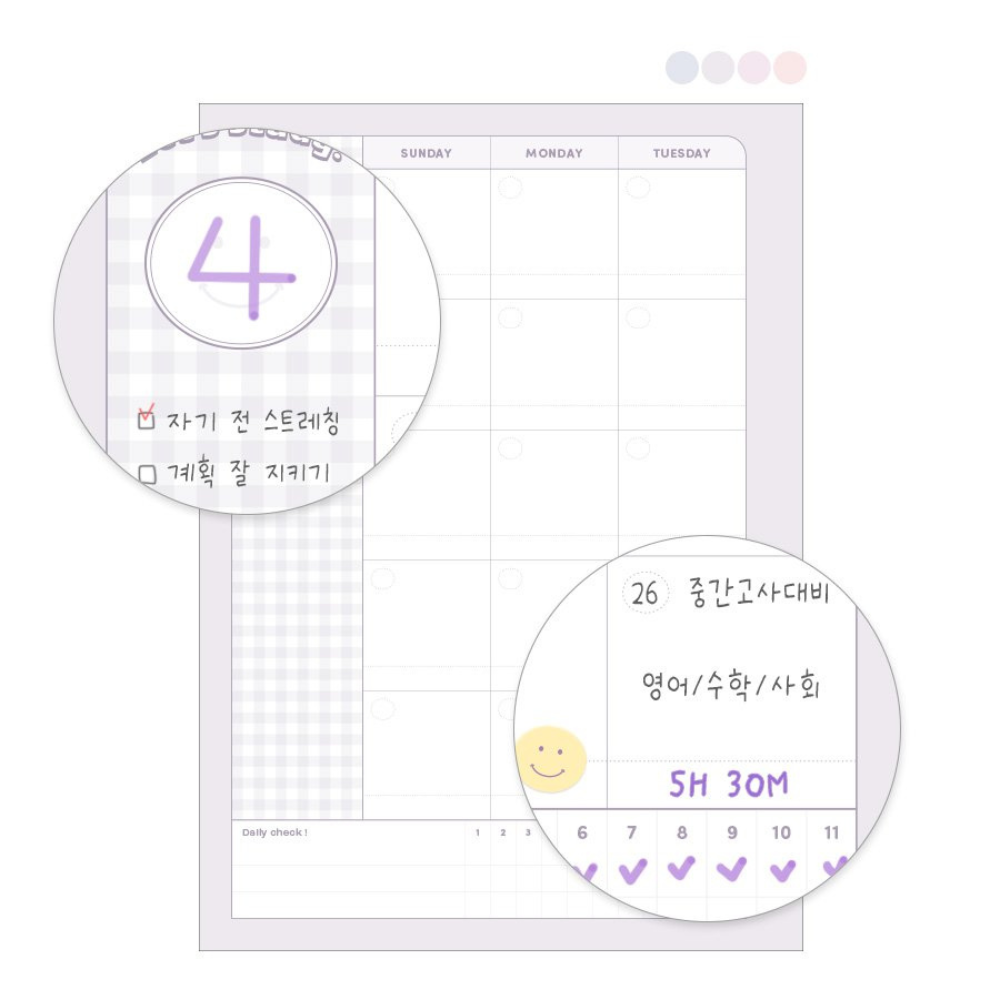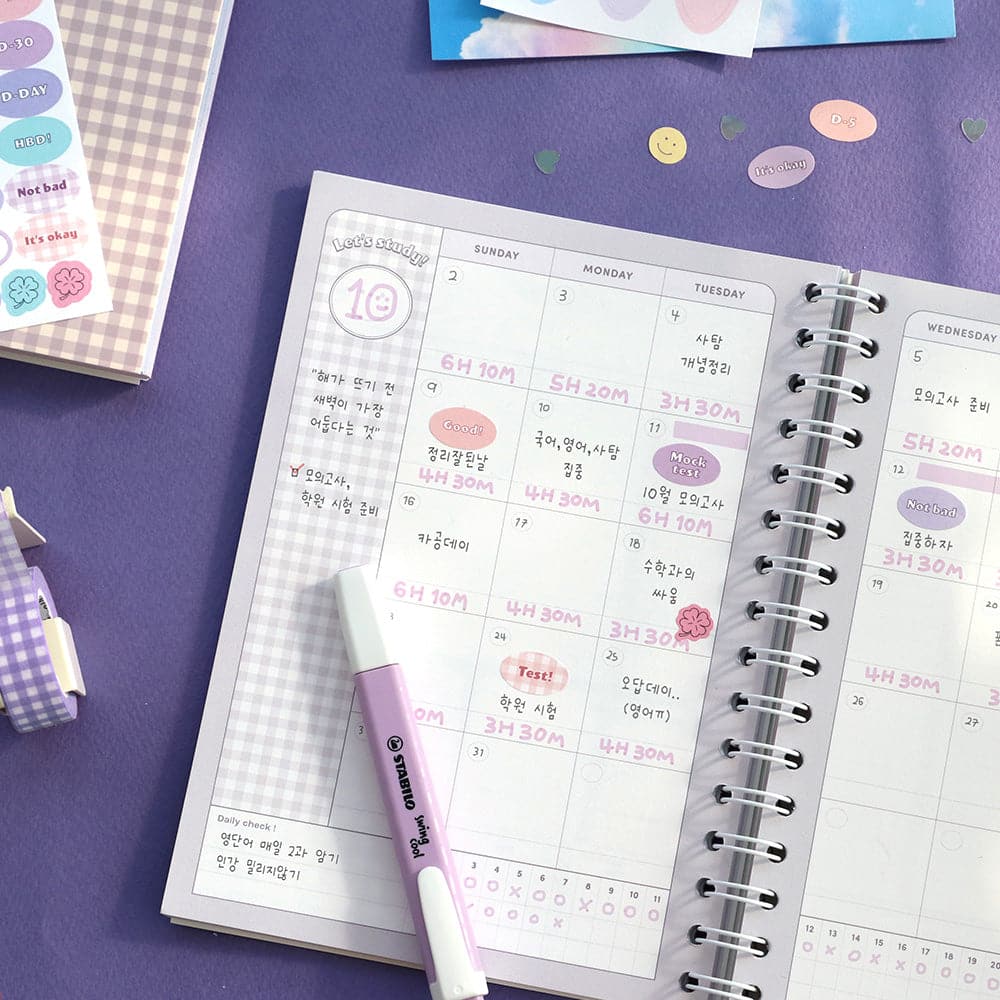 Iconic Study Planner SMILEY [4 Months]
---
Iconic's study planner is a 'Smiley' emoji in a notebook. It doesn't get more 'kawaii' than this - pastel colours, smile emojis and spiral bound pages that open flat. This is the kind of planner you'll look to use when you need cheering up! Designed with students in mind, it's laid out to help you focus and plan with clear boxes for each day and soft off-white paper so it's easy on the eyes. The planners focus on 4 months at a time, so you'll use one planner per semester and reduce the clutter.
Each study planner includes a sheet of stickers too!
What we love about this planner
"Its compact size and the fact that it features daily and monthly plans as well as free notes and goal lists to keep track of your progress. It's even got an online lecture check list - brilliant!"
Good to know
Dimensions: 15cm×21cm

152 pages

120gsm paper

Sticker sheet included
Double spiral bound
Soft off-white paper