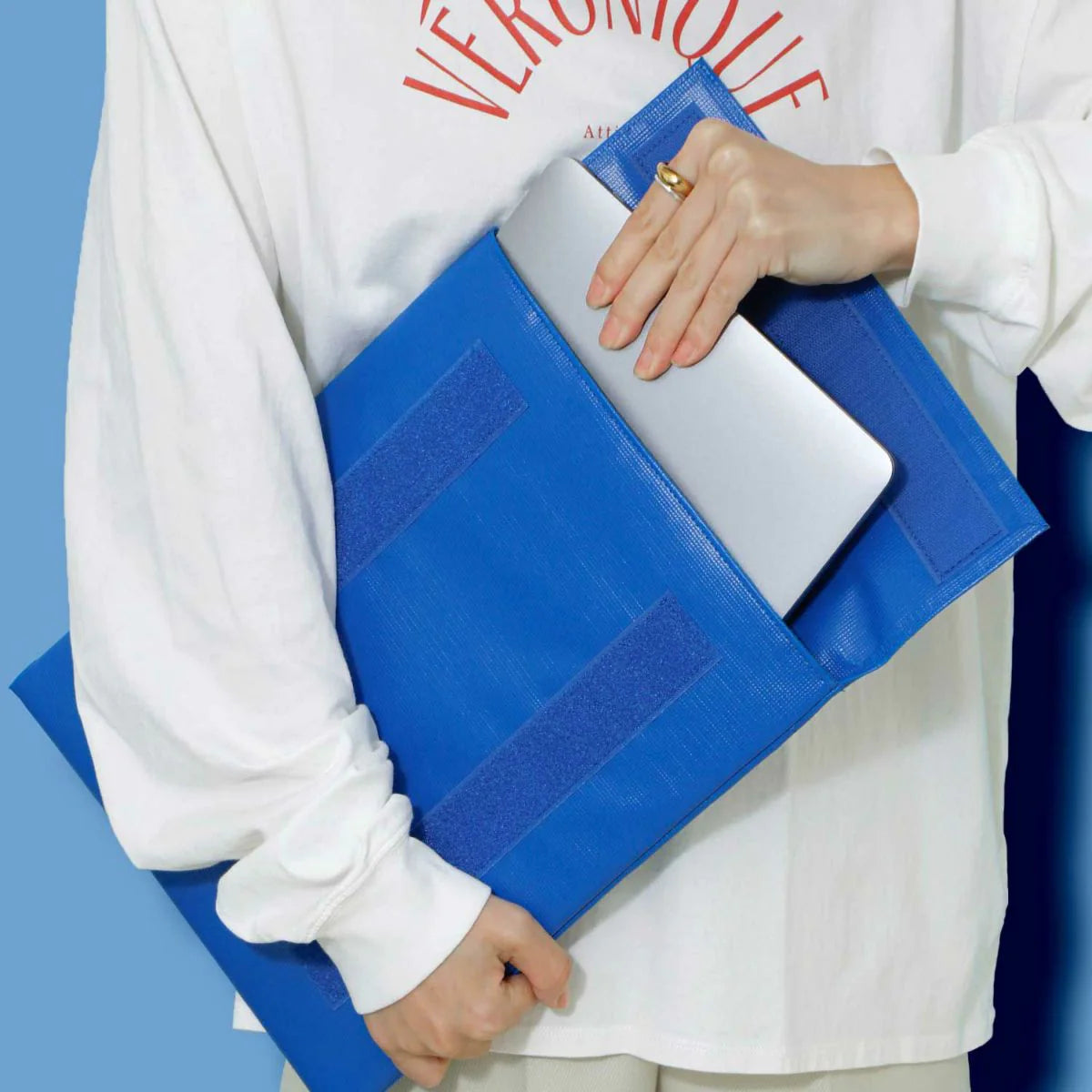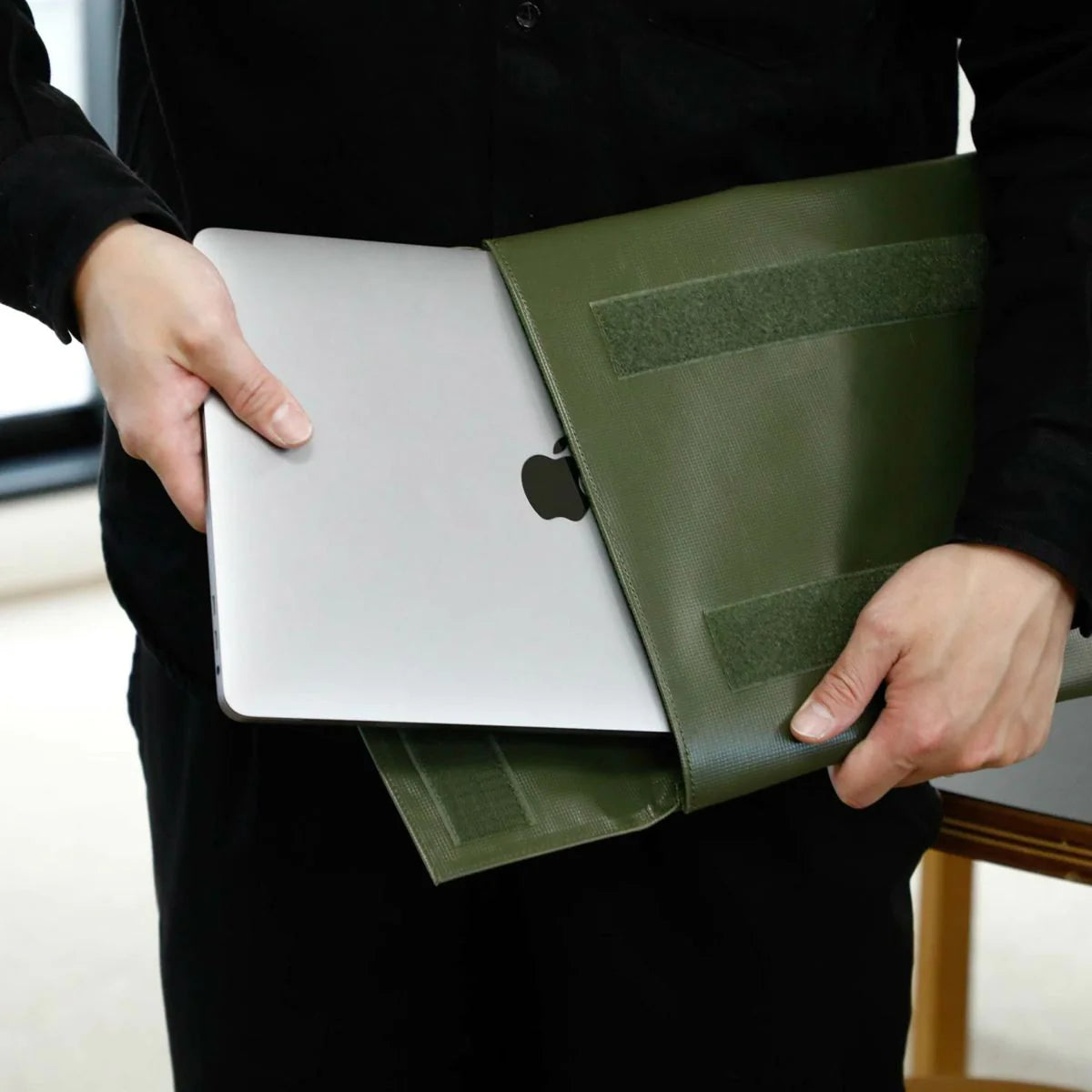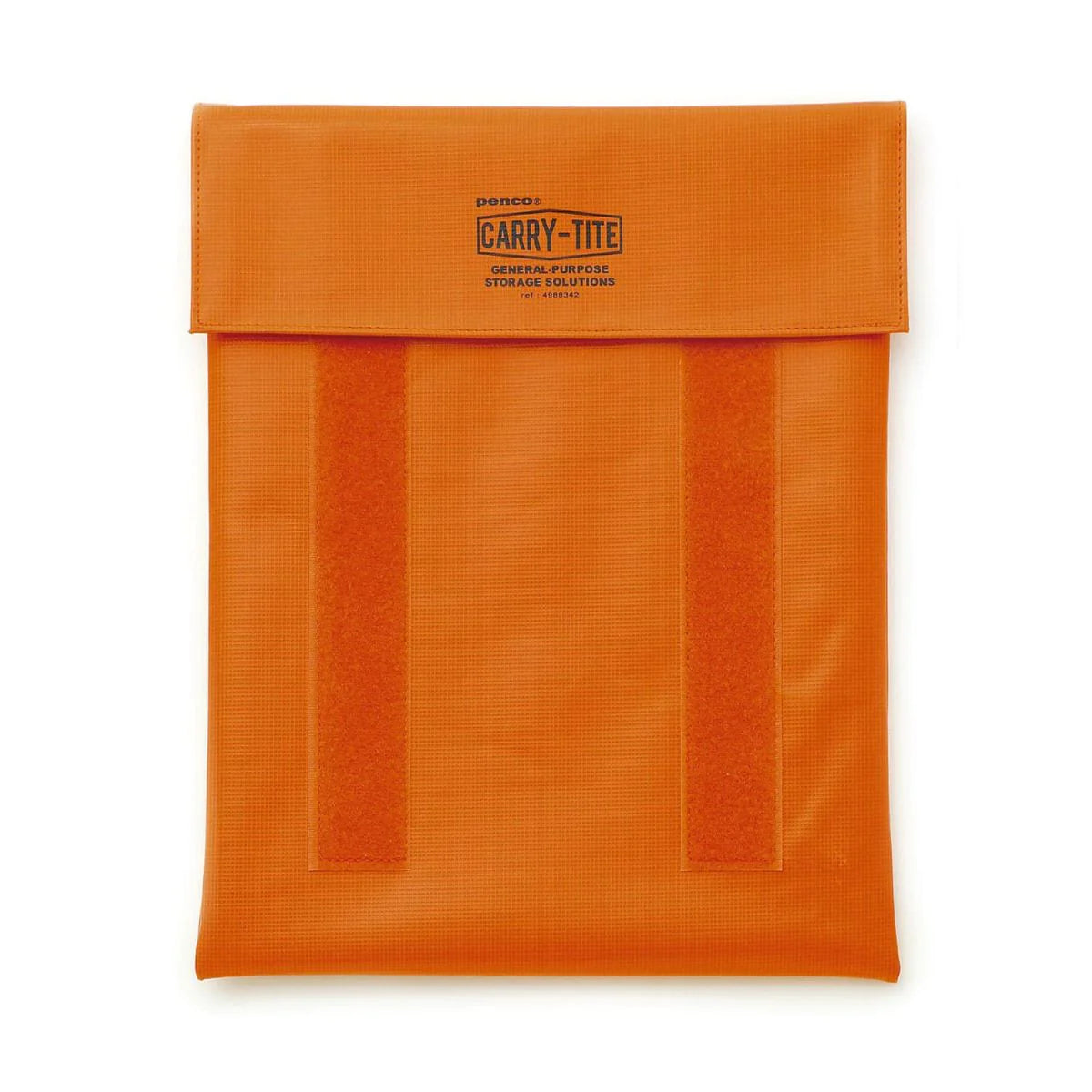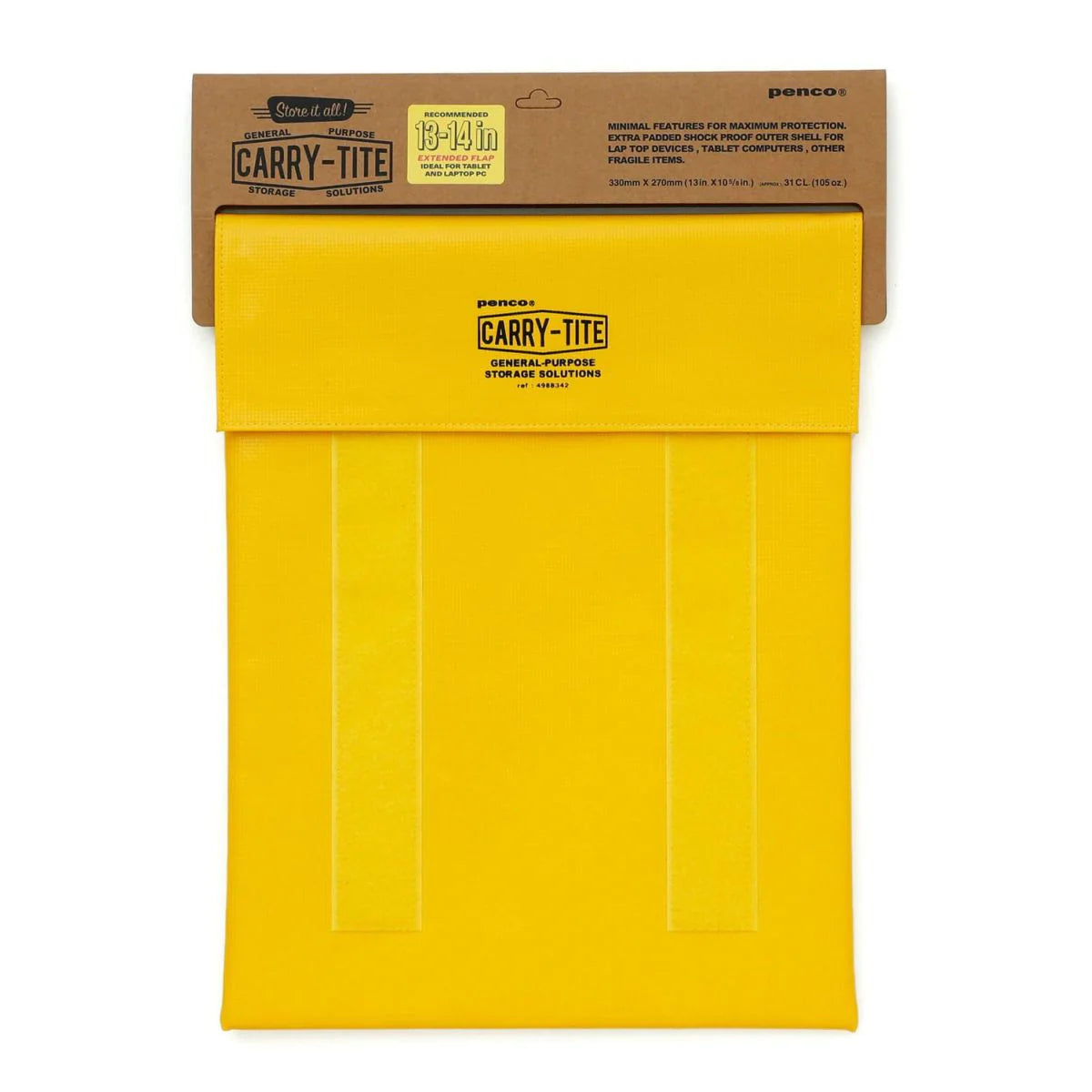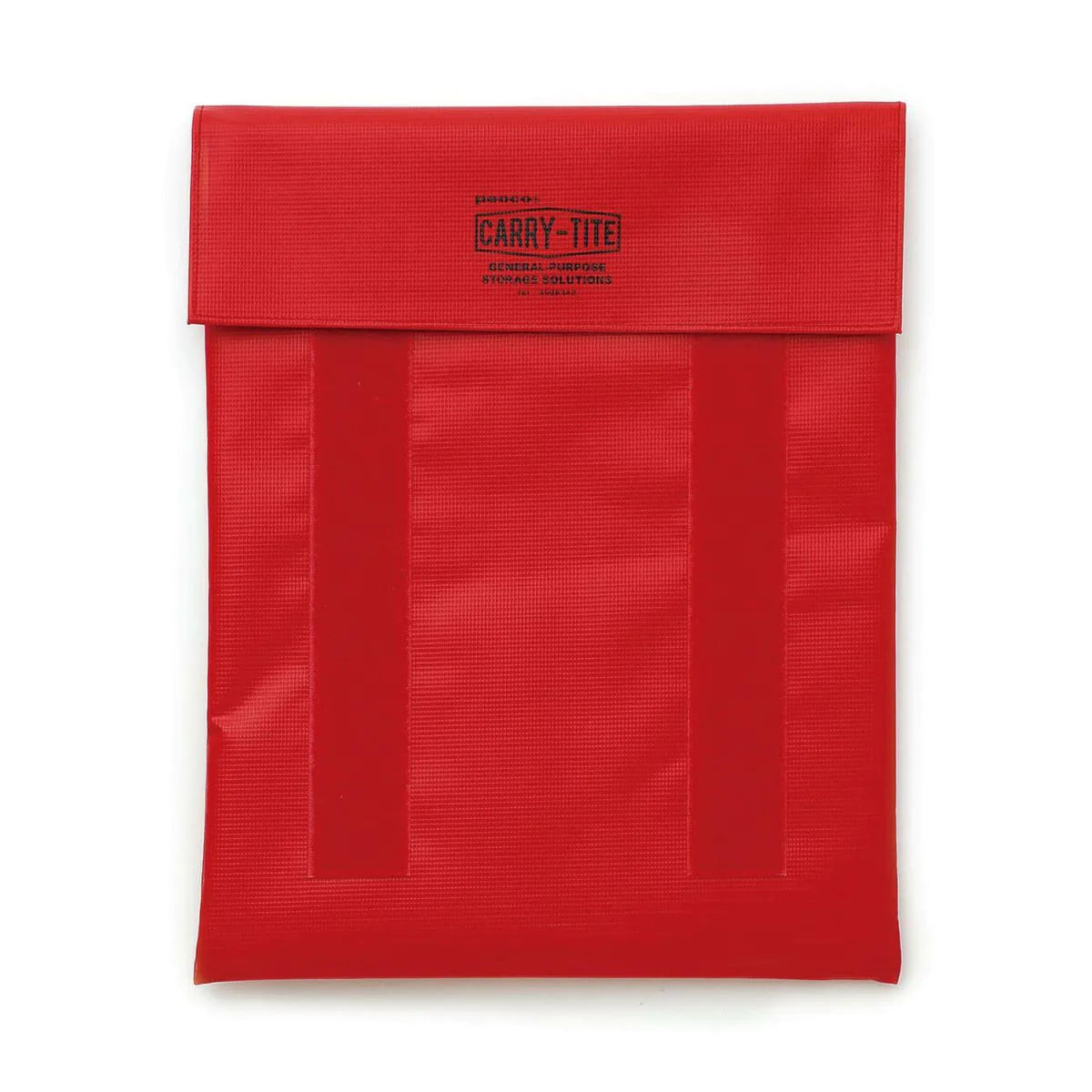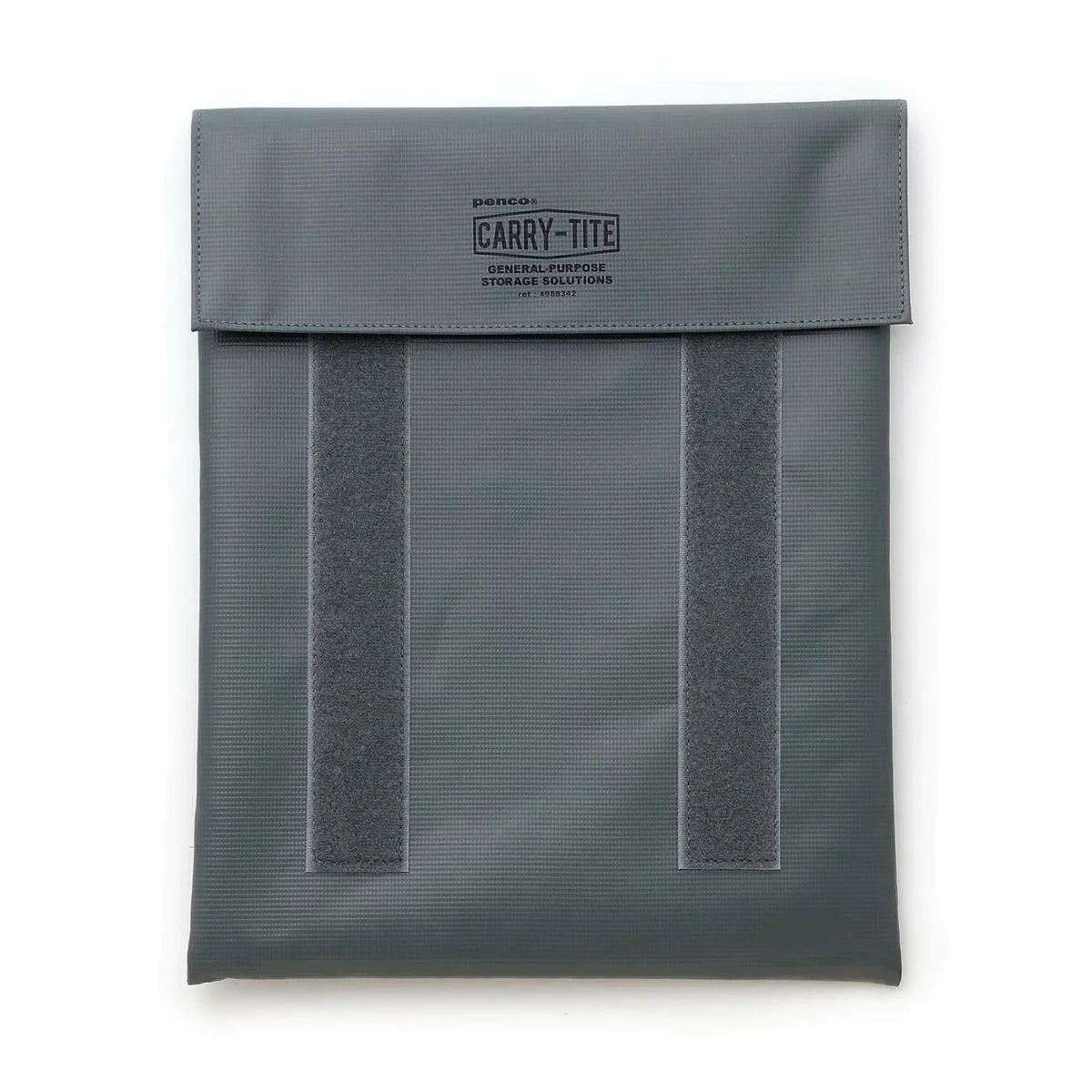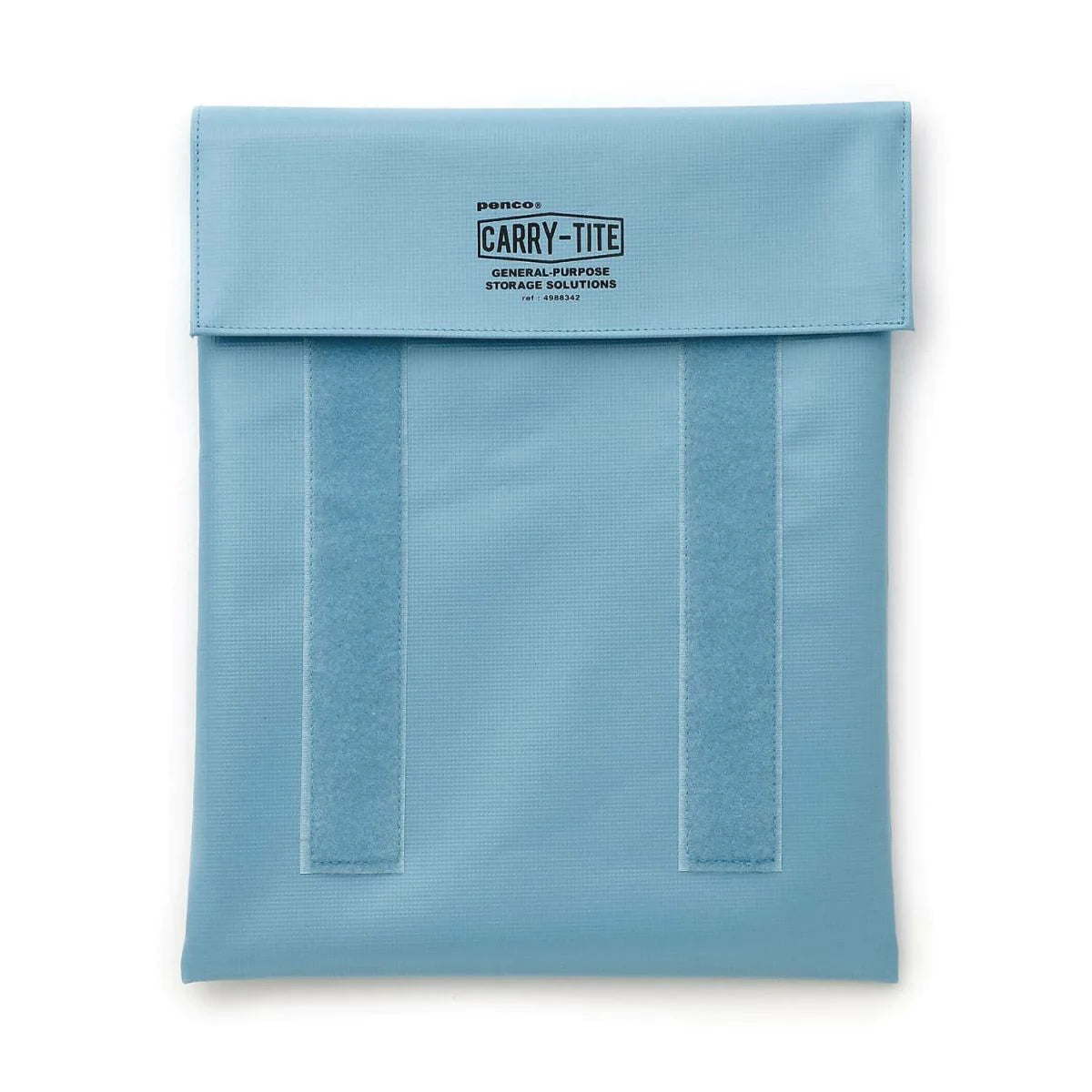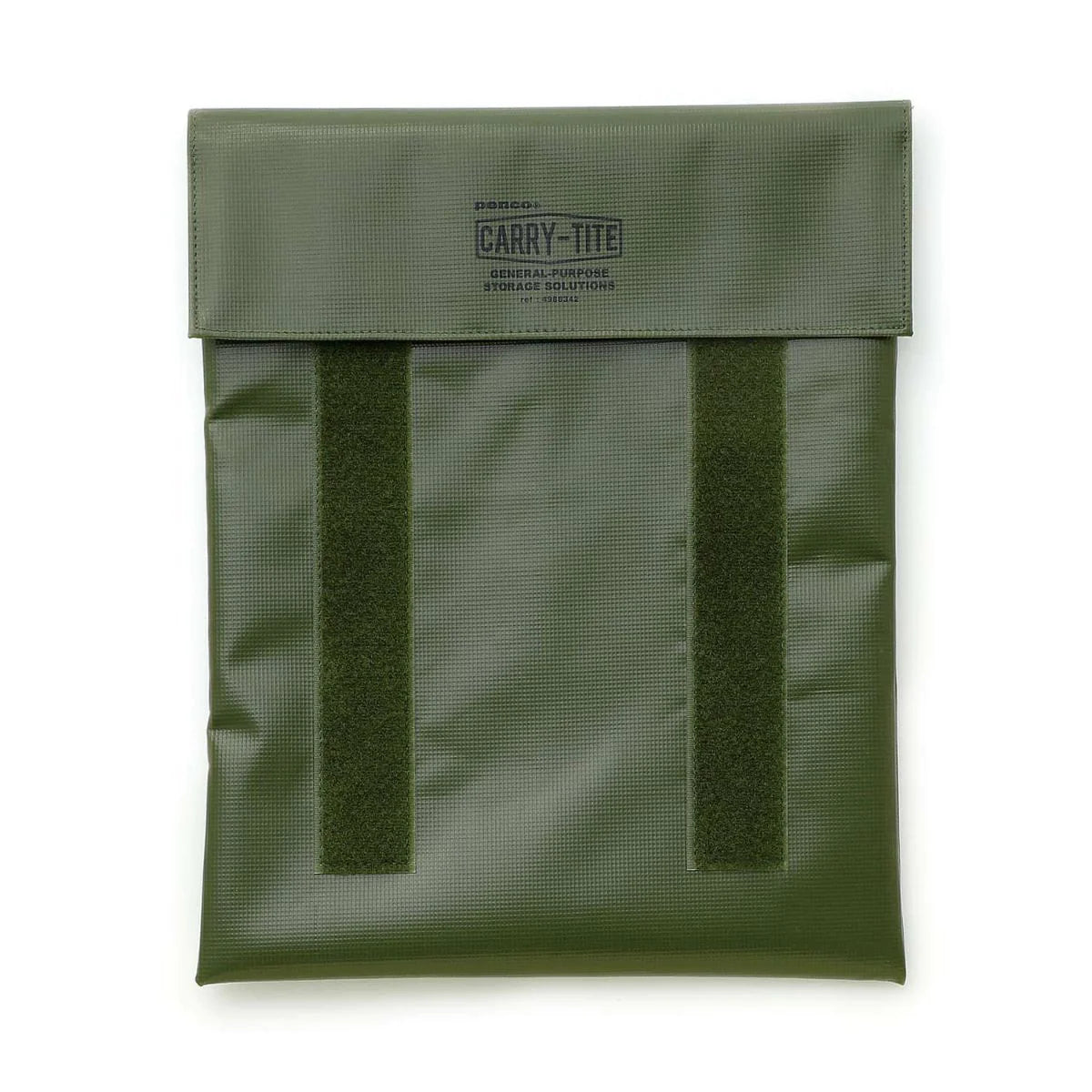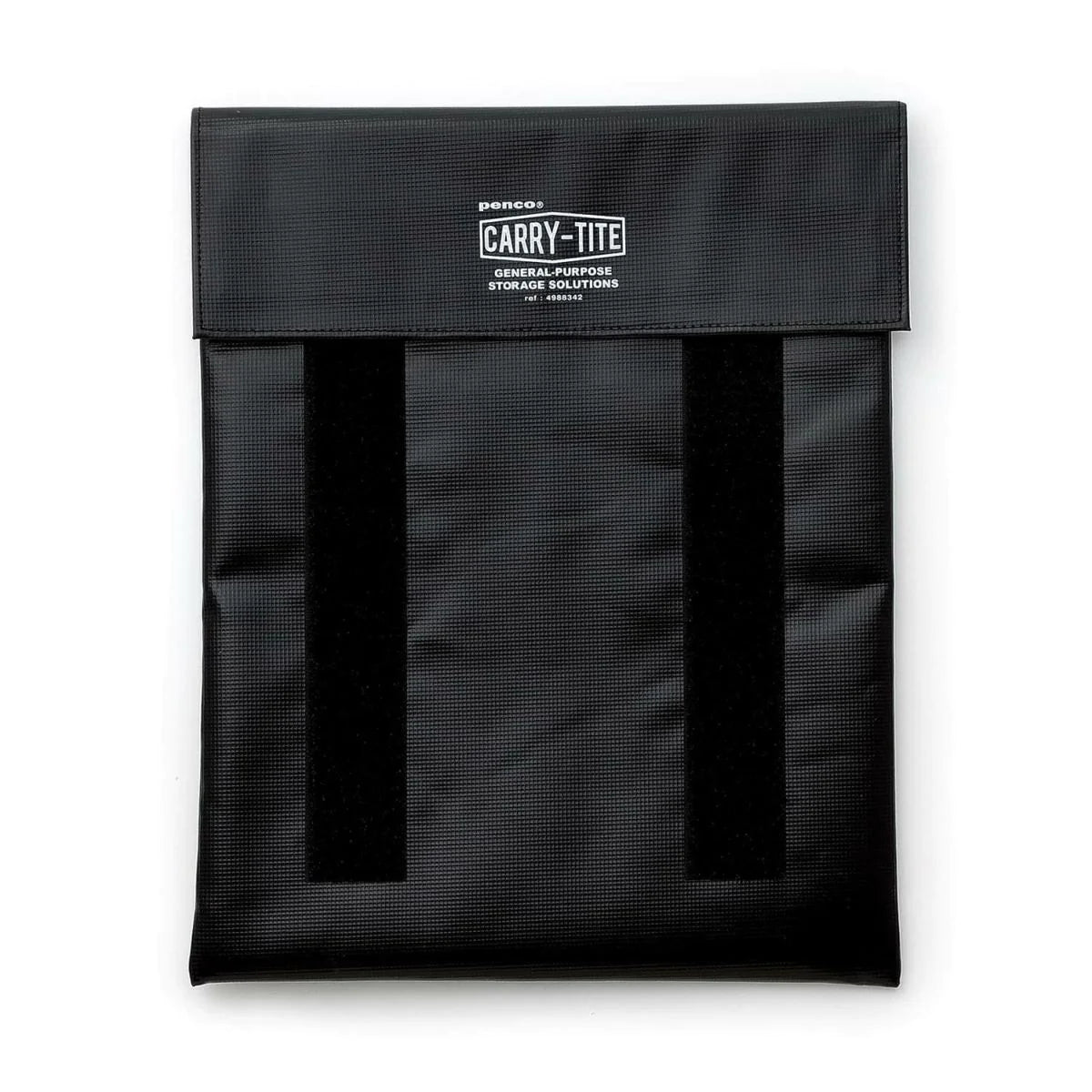 Hightide Penco Carry Tite Case for Laptop (13" & 14")
---
A laptop-size, 2-way versatile general purpose case made of PVC tarpaulin with velcro closures by Hightide brand PENCO.
The large laptop case comes lined with cushioning to securely store a 13 or 14 inch laptop or a tablet computer like an iPad. You can close the pouch by folding the open end over the velcro or by wrapping it around to the other side. For a slightly smaller 13-inch variation, see the original Carry Tite Case/ Laptop.
Tarpaulin, or tarp, is a tough, flexible, and waterproof fabric often used to make sails and camp tents. Hightide has chosen this unique material to create functional bags that withstand long-term use in various sizes for various occasions, indoors or outdoors.
Dimension: (W)10.6" x (H)13" x 0.4"