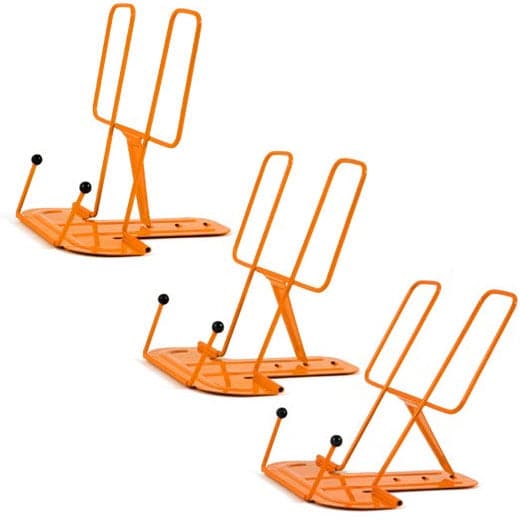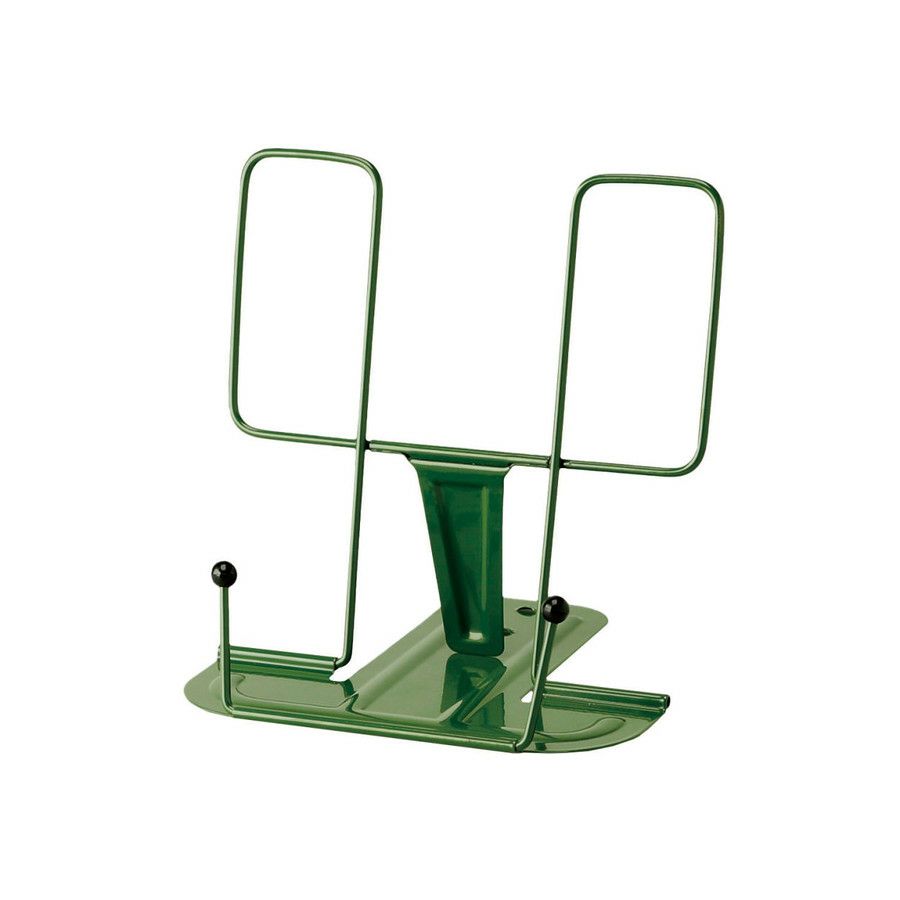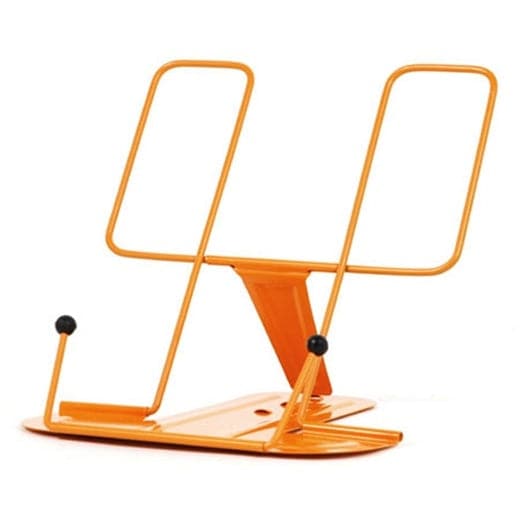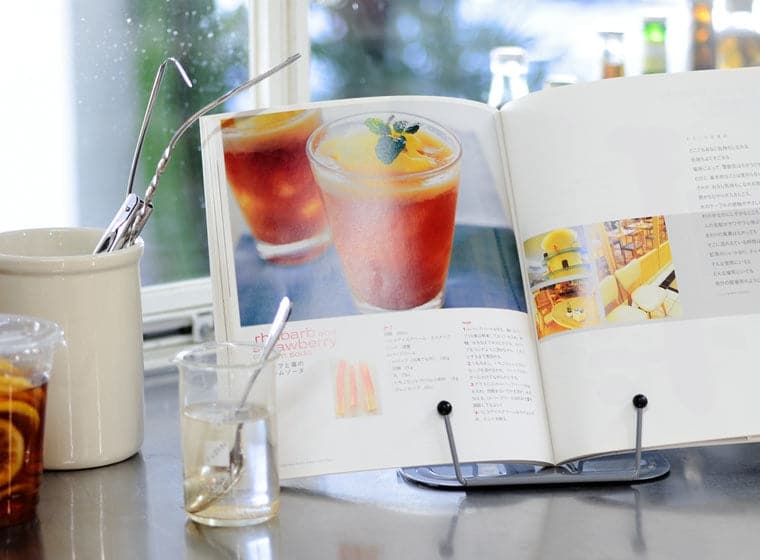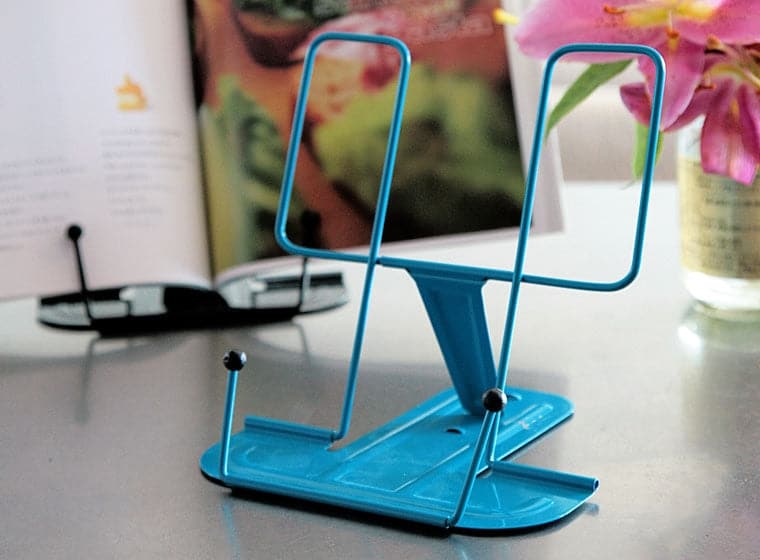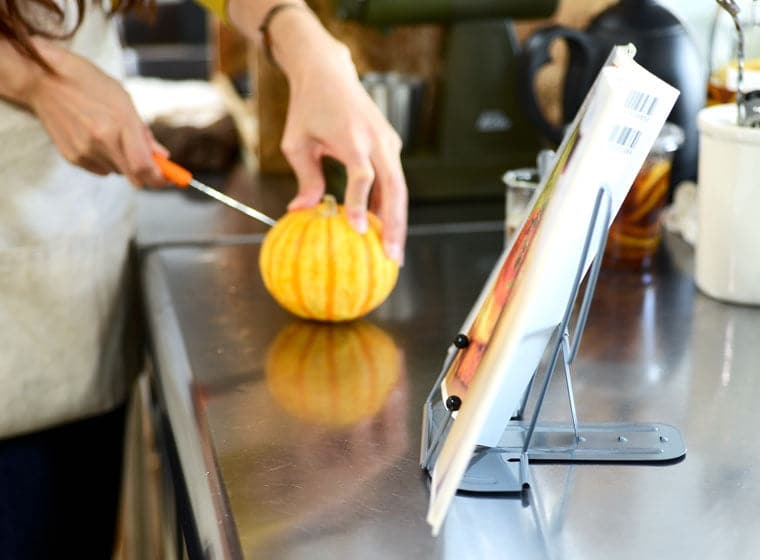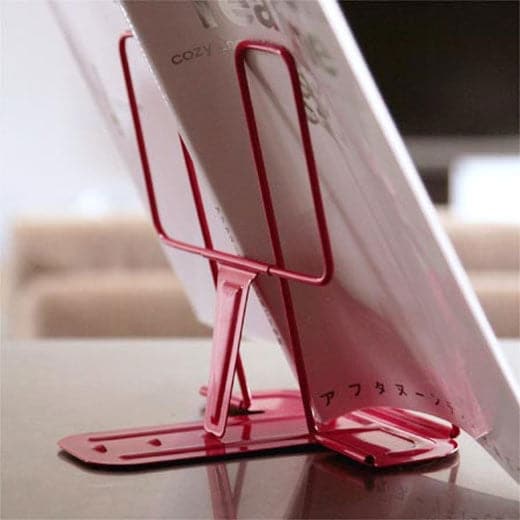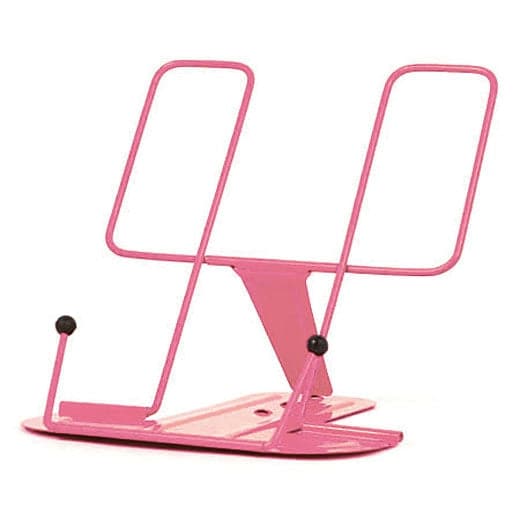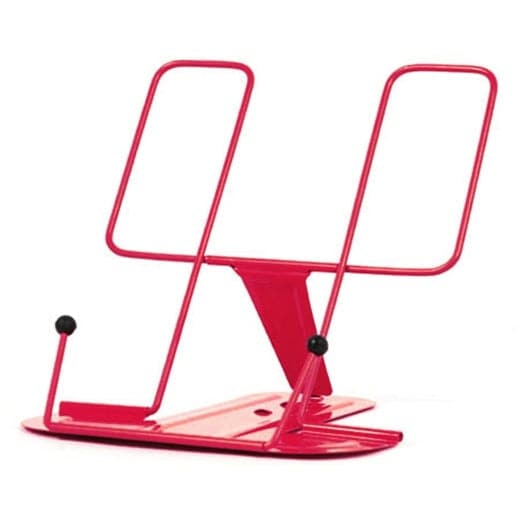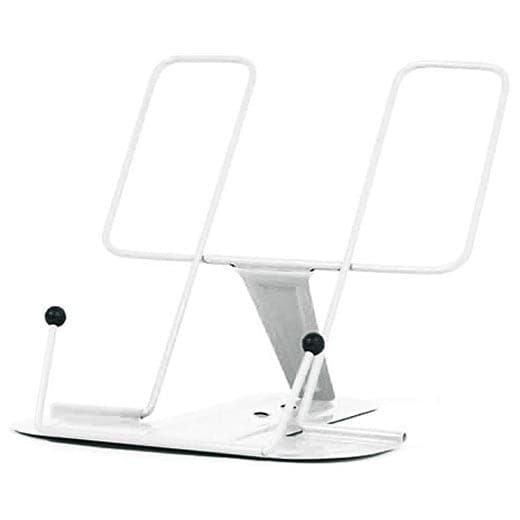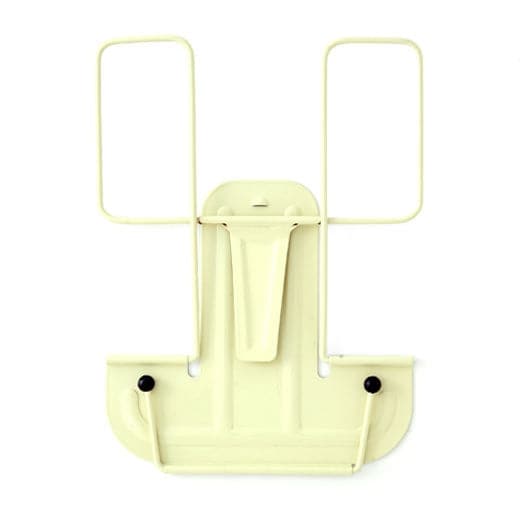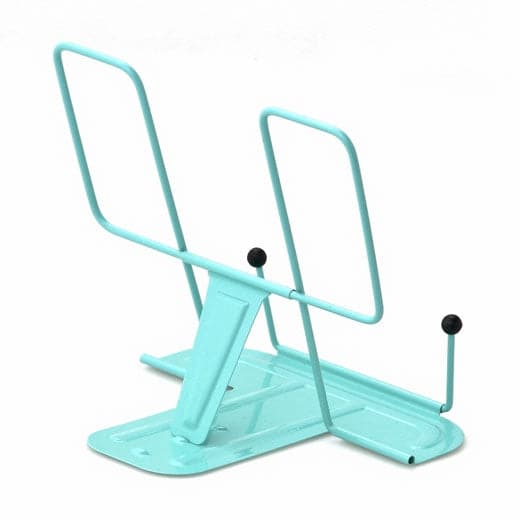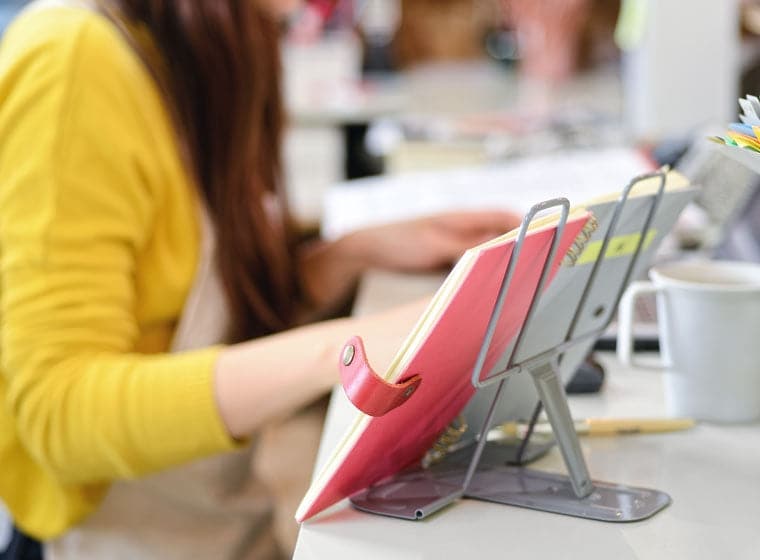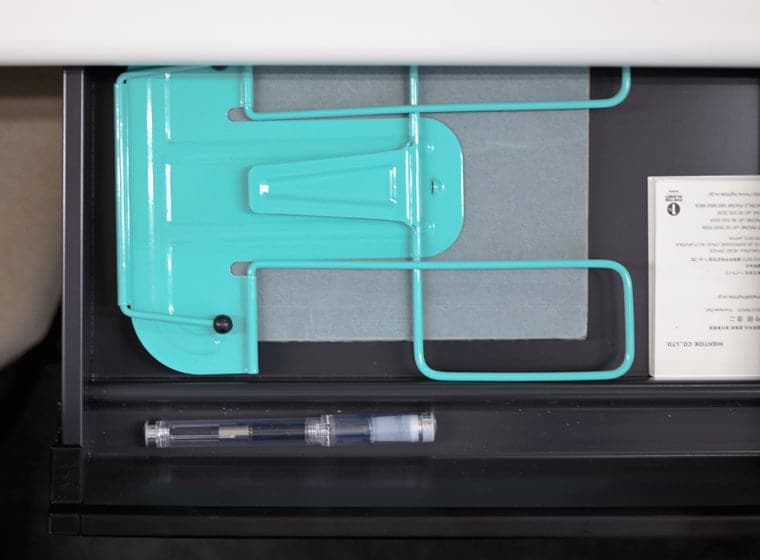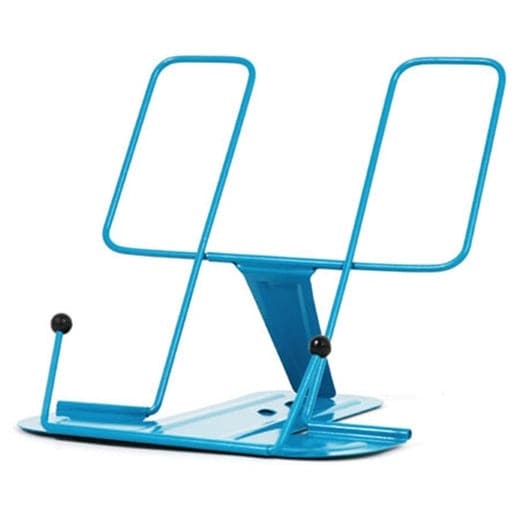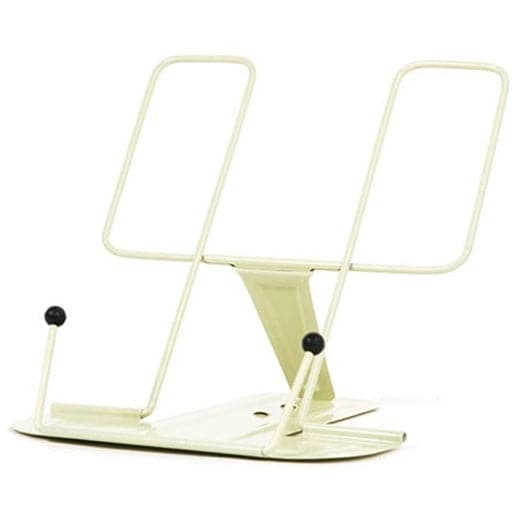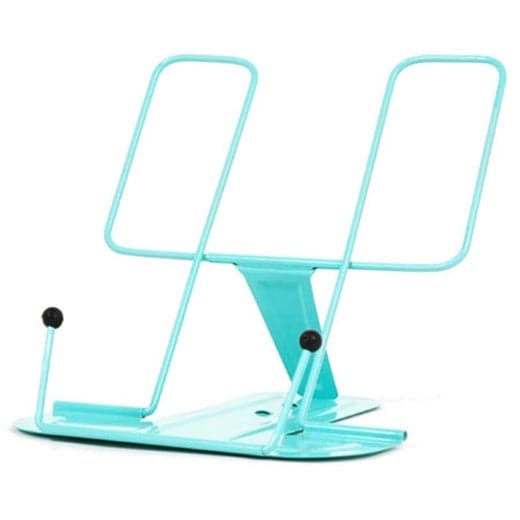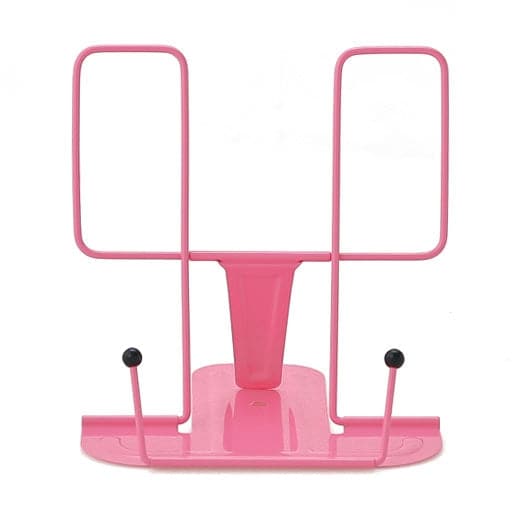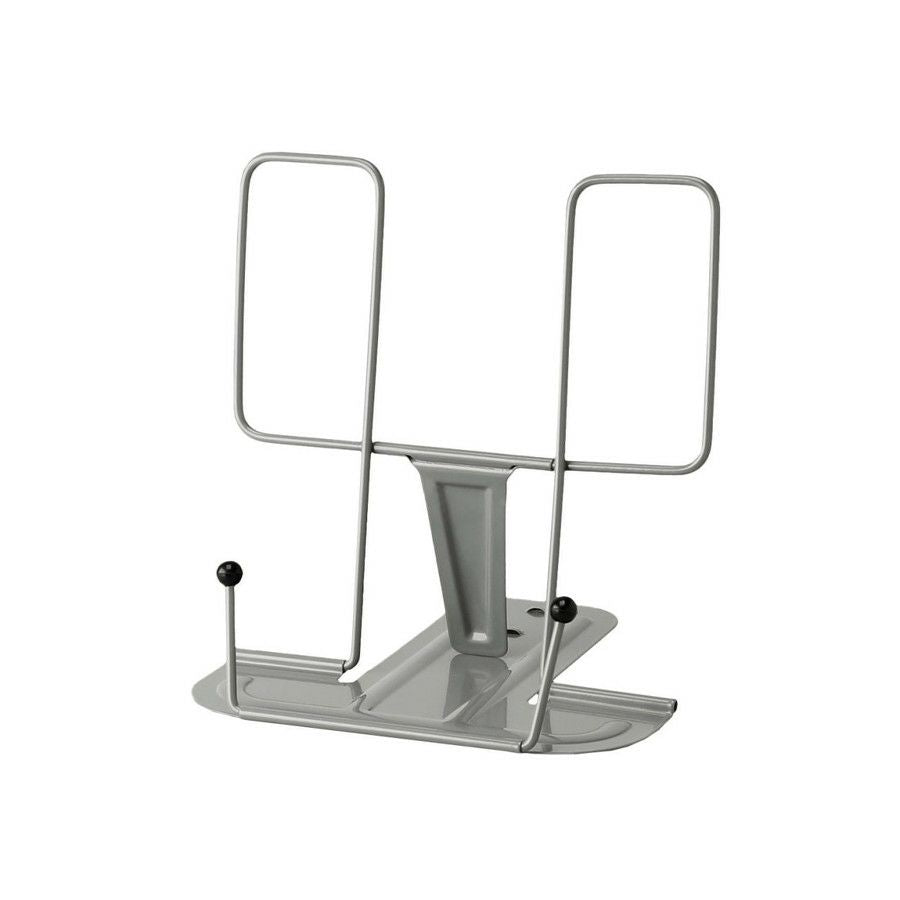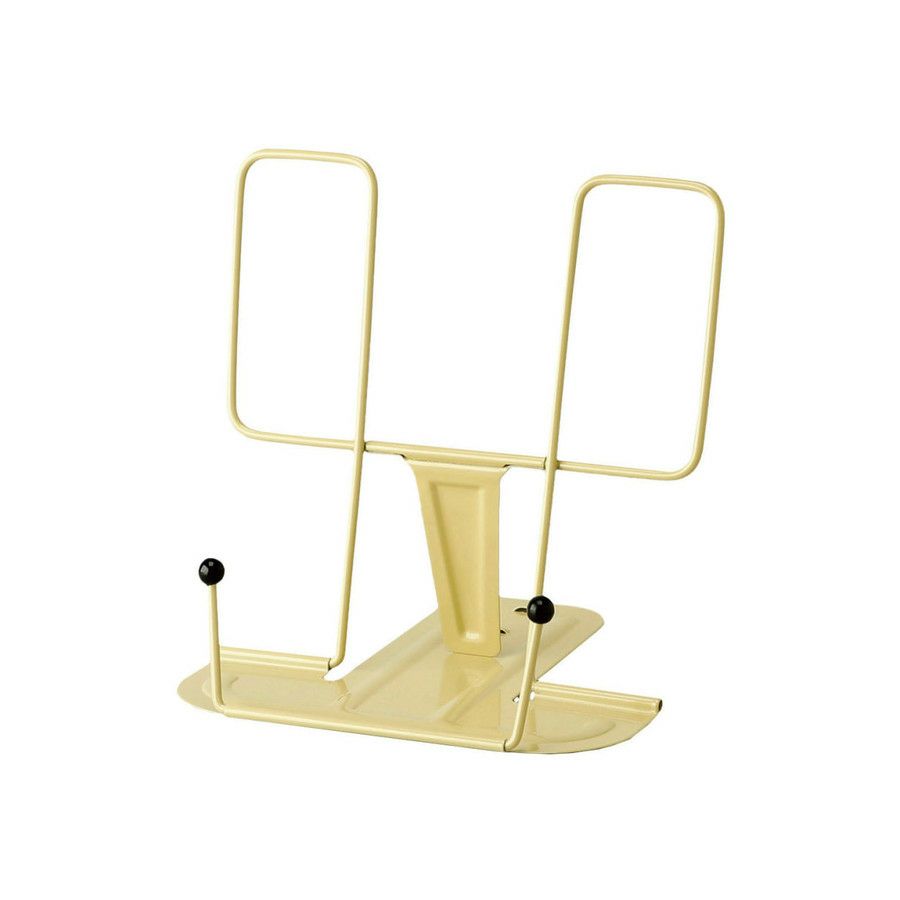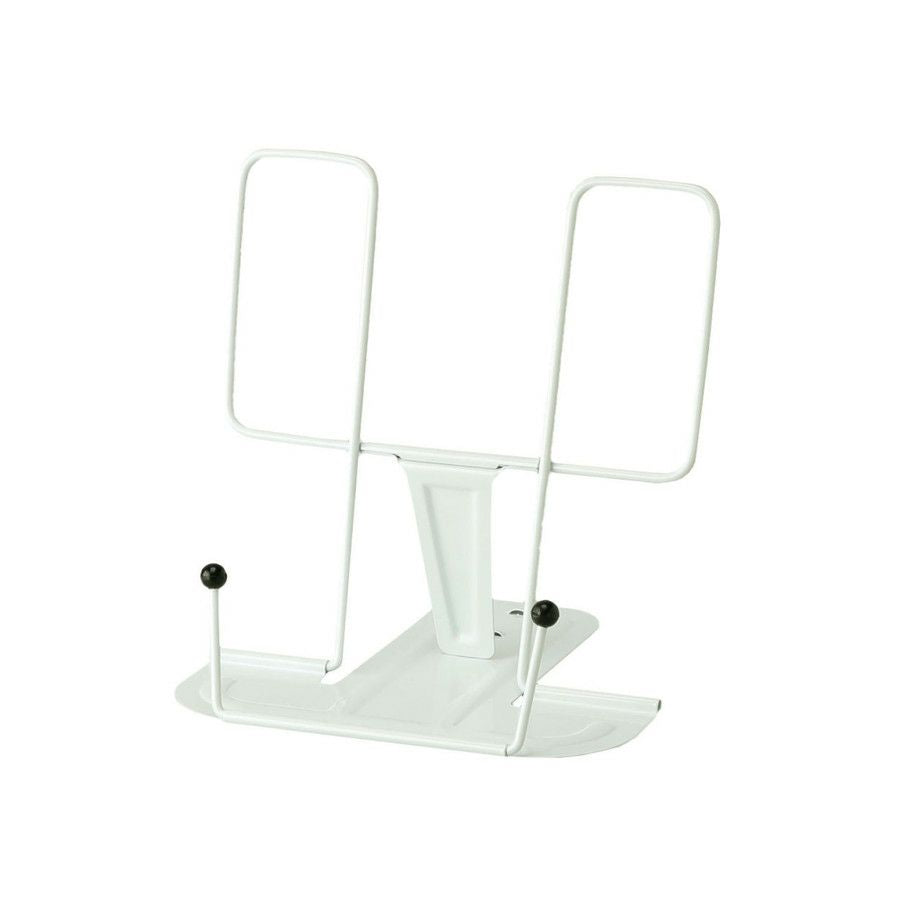 Hightide Metal Book Stand
---
One of Hightide's best sellers is this classic desktop book-stand.

Our lightweight steel book stand comes in a variety of colours and features three levels of recline so you can display thick recipe books to slender tablets. Slide-guard balls fix the open pages from flying, and the whole thing is foldable when not in use, making it very travel-friendly. 



Depending on the size and thickness for the book, you may set the recline to three different angles. Use the slide-guard balls to steady the pages in place.




The back view shows how the book can be stably balanced on the stand. With a sturdy metal base supporting the extended frames, the bookrest can withstand a surprisingly hefty weight. 


Available in 9 colours
Angle can be adjusted in 3 steps
Dimensions: 17.5 cm x 23.5 cm x 1.4 cm
Weight: 150g
Material: Steel