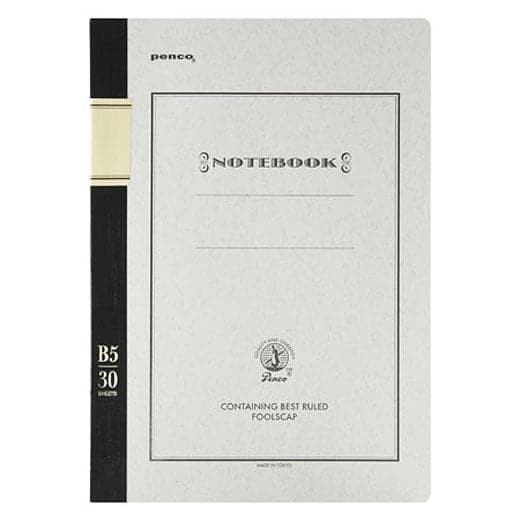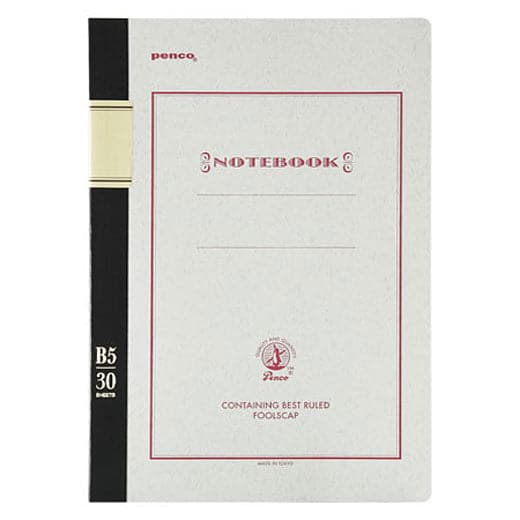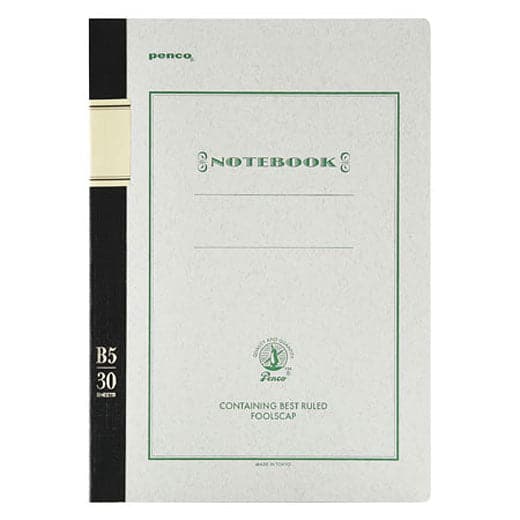 Hightide Foolscap Notebook B5
---
Penco's Foolscap Notebook with superb Japanese paper in a B5 size notebook. Contains 30 sheets (60 pages) of exceptional paper at an exceptional price.
Penco's Foolscap Notebooks are typical of high quality Japanese paper (the likes of which you may already be familiar with in other brands such as Life or Mnemosyne). Smooth, fountain pen friendly paper is a pleasure to write on, and the paper suffers very little showthrough and no bleed or feathering. The notebook lies open perfectly flat (with hardly any coaxing). Sewn and glue bound, not stapled. Contains 30 sheets (60 pages) of premium paper.
This is the B5 size version of Penco's Foolscap Notebook, with black print on the front cover (other colour prints are available too).