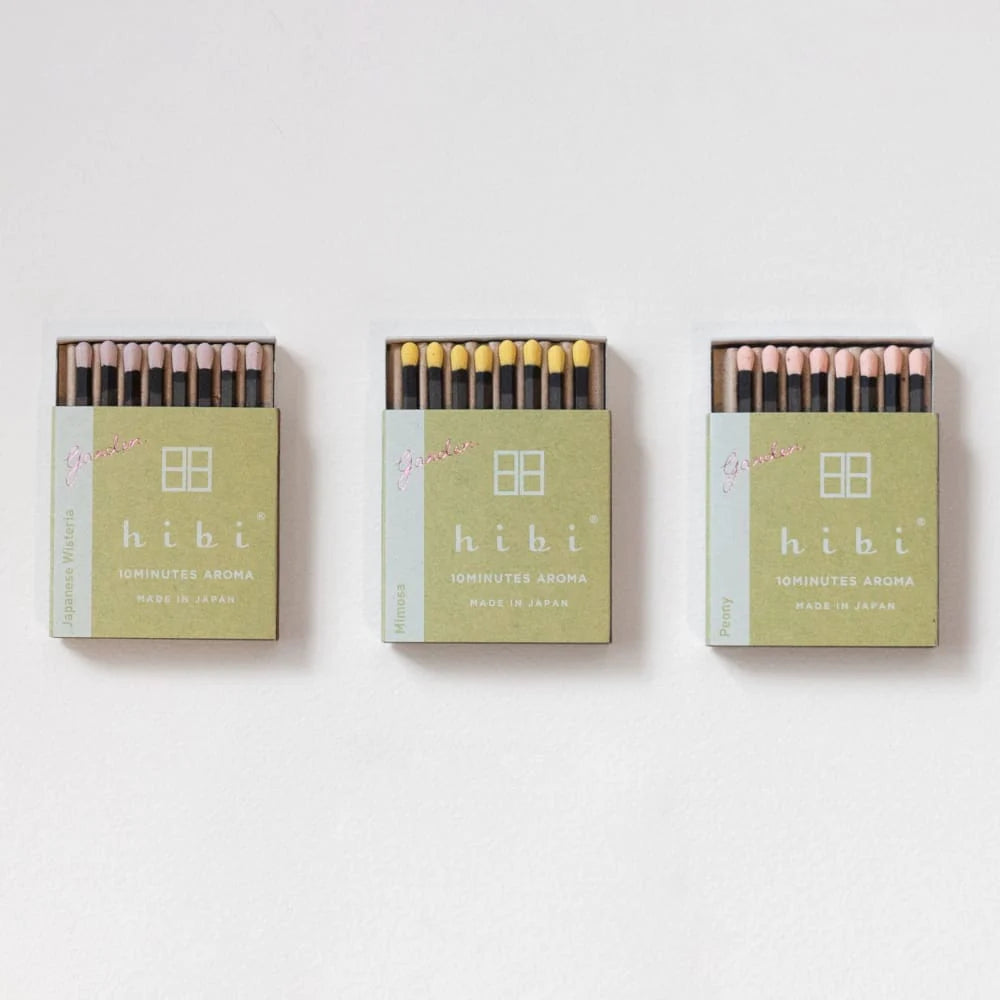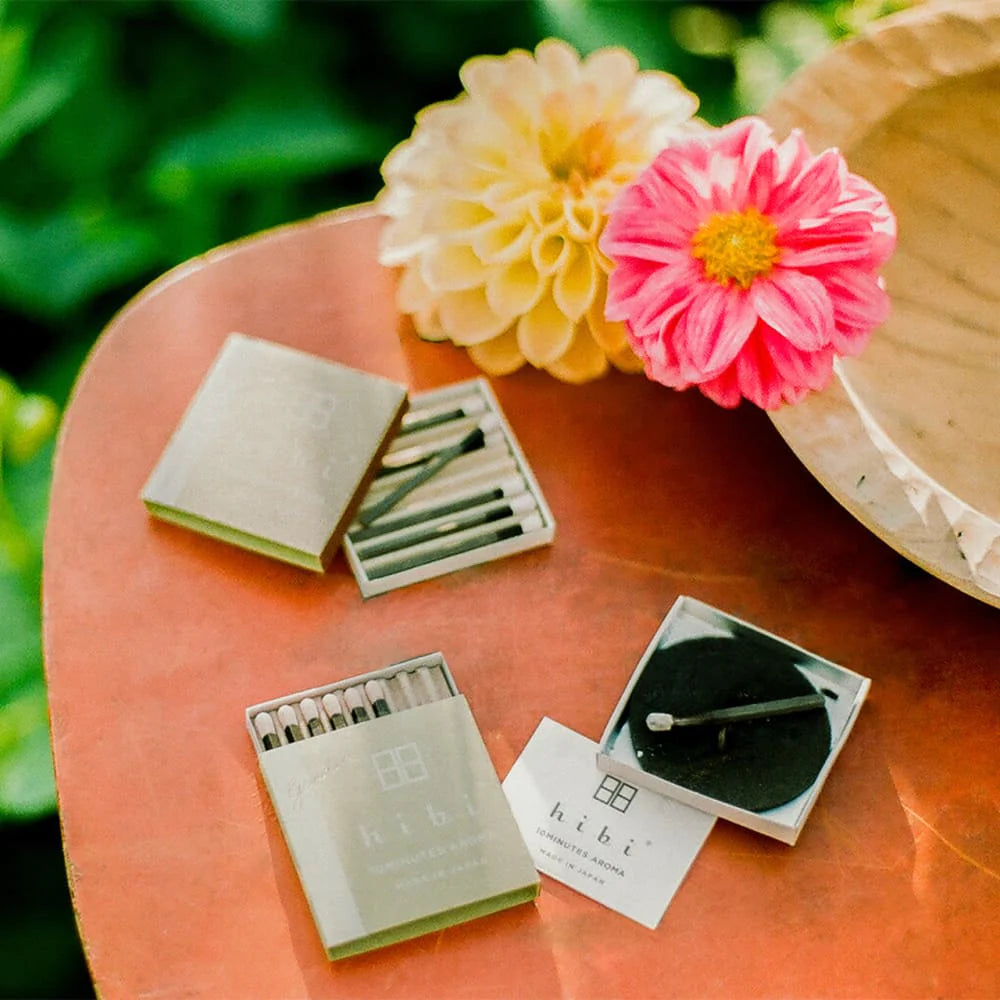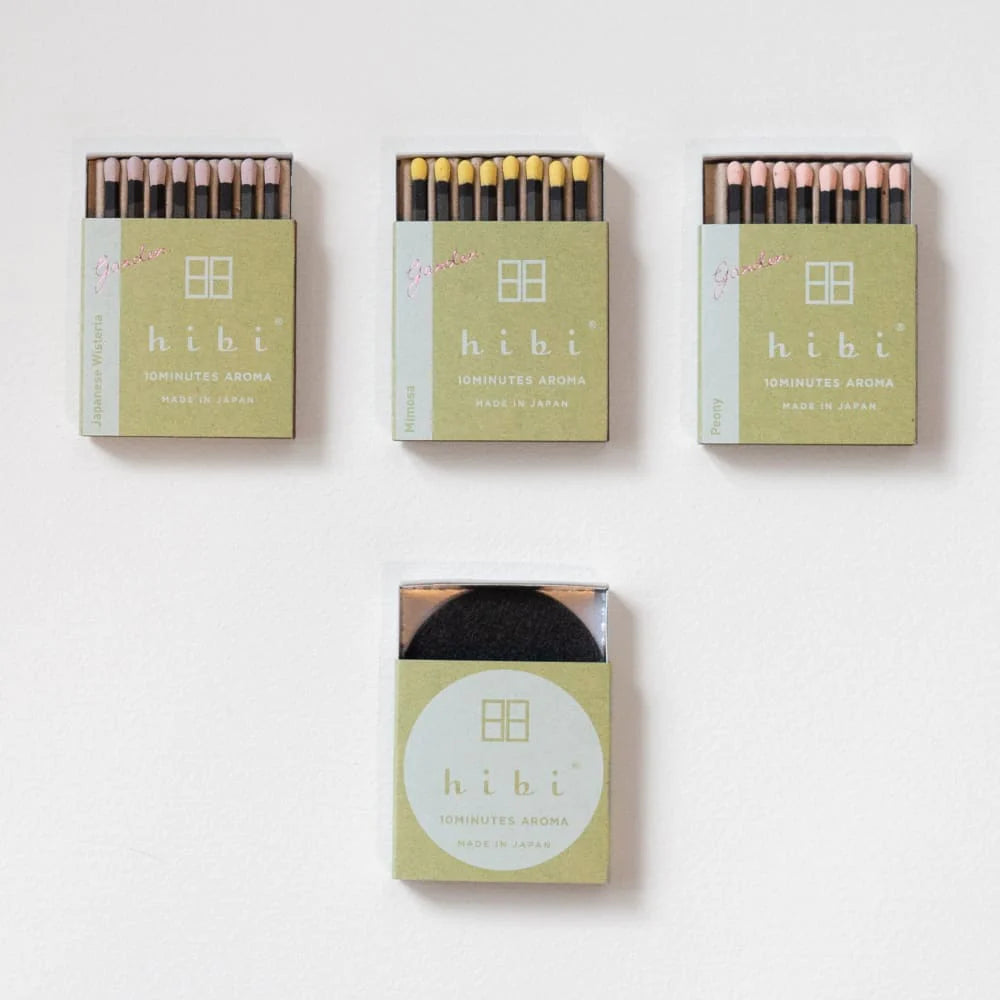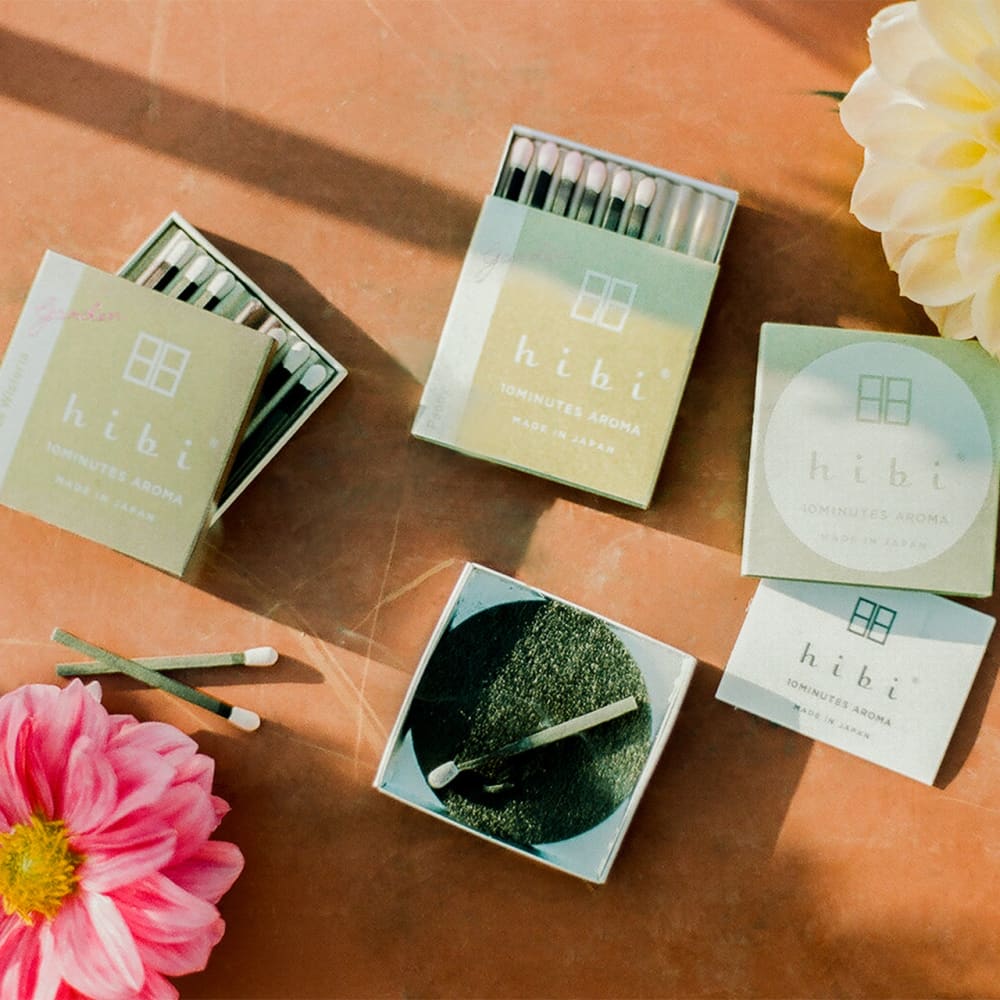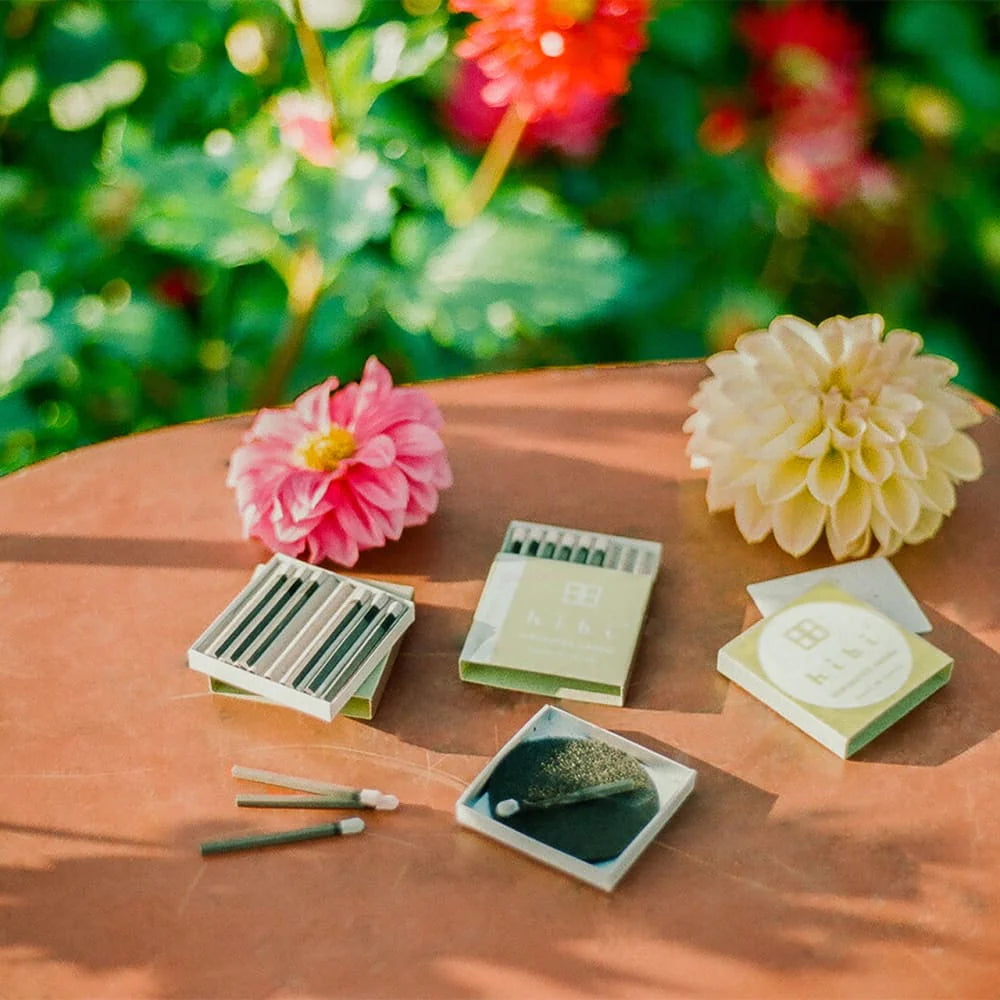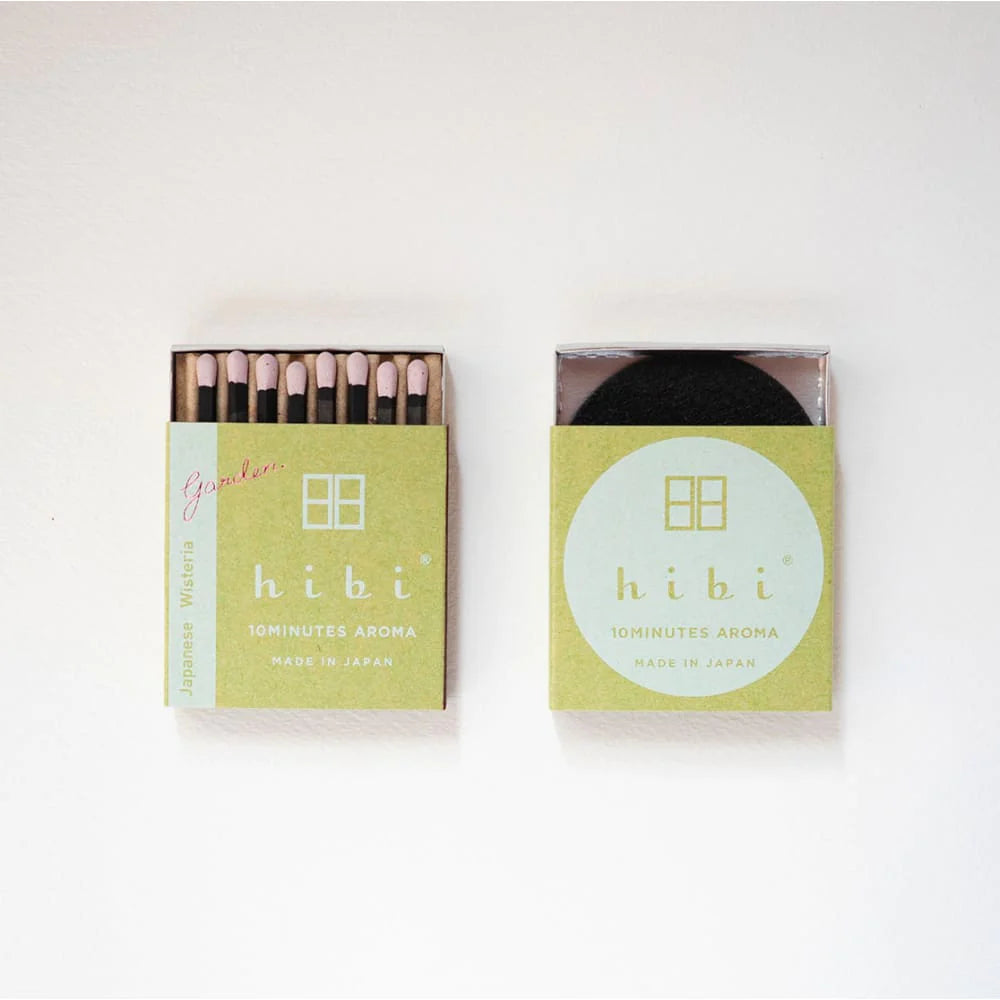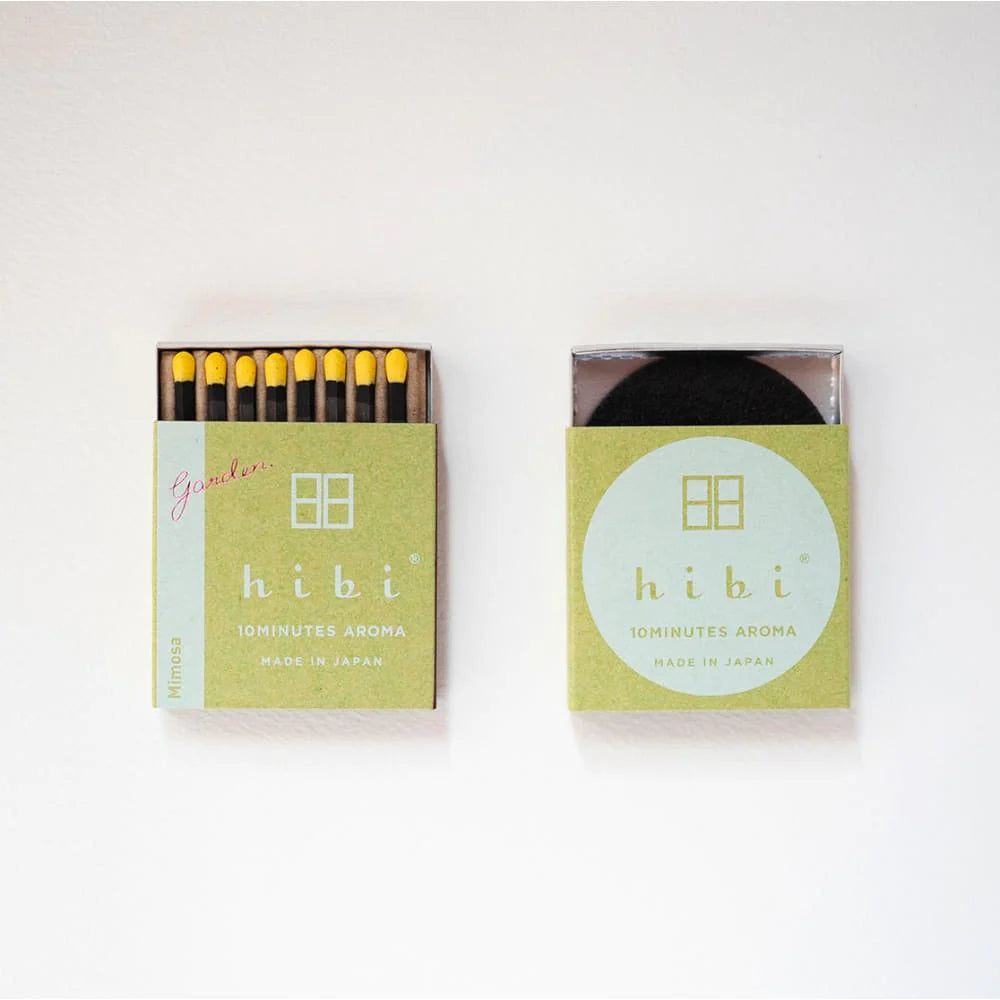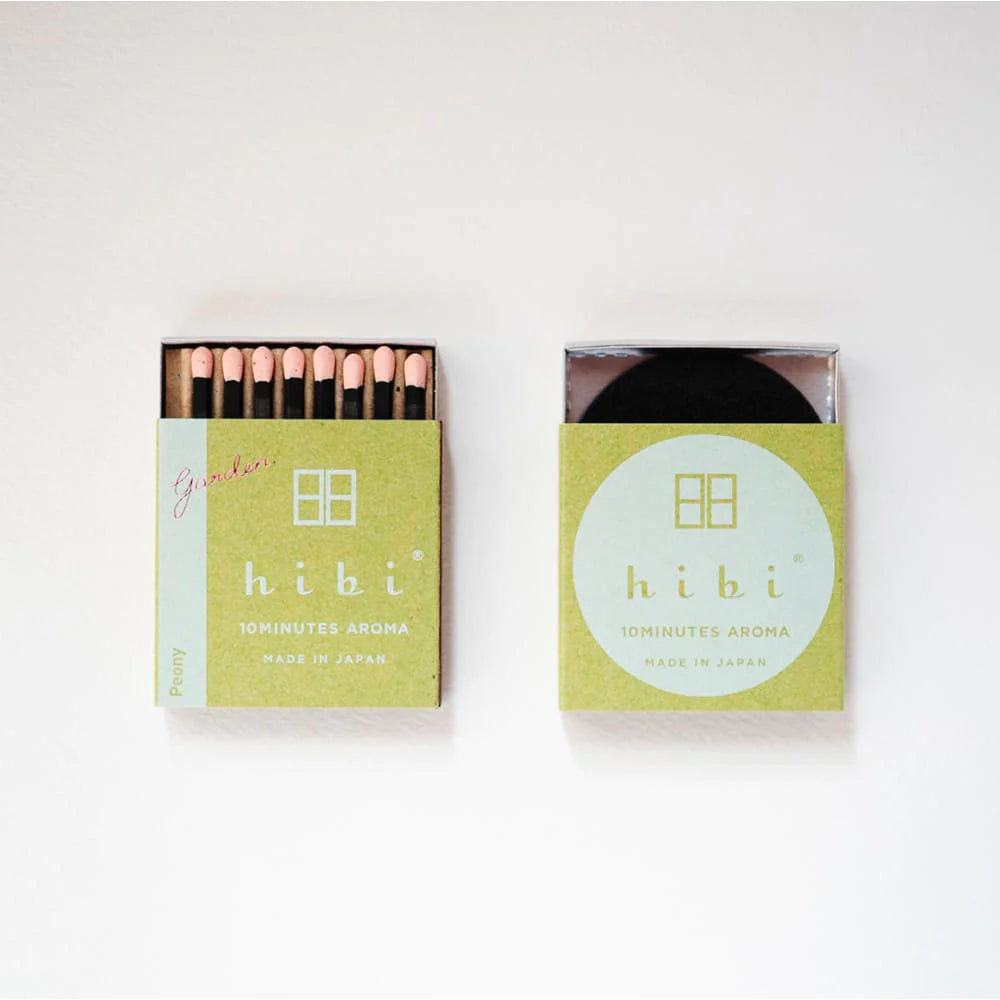 Hibi 10 Minutes Garden Series - Regular Box
---
Unveiling the Hibi Garden Series, an ingenious fusion of time-honored Japanese incense craftsmanship with the practicality of matches. Each matchstick incense burns for around 10 minutes, infusing your surroundings with an exquisite aroma drawn from the heart of an imaginary blooming garden. Ignite the match, rest it on the supplied heat-proof mat, and let yourself be transported to a place of serenity, even in the midst of a busy day.
The Garden Series introduces three new botanical fragrances: Mimosa, Japanese Wisteria, and Peony.
Mimosa: This fragrance embodies the dawn of spring, embracing you with its soft sweetness reminiscent of the sun's warm embrace.
Japanese Wisteria: The scent of the graceful wisteria flower, traditionally adored in Japanese poetry, offers an aura of understated elegance.
Peony: Experience the majestic blooming of the peony, the floral royalty, in this scent. Its fresh and sweet fragrance infuses your space with a vibrant splash of color.
Each Garden Series box contains 8 fragrant incense matchsticks, a striker, and a heat-resistant mat. As with all Hibi offerings, these are crafted in Japan and are available in an array of fragrances.
Features:
Each box includes 8 incense matchsticks
Equipped with a striker and heat-resistant mat
Crafted in Japan
Offered in various fragrances