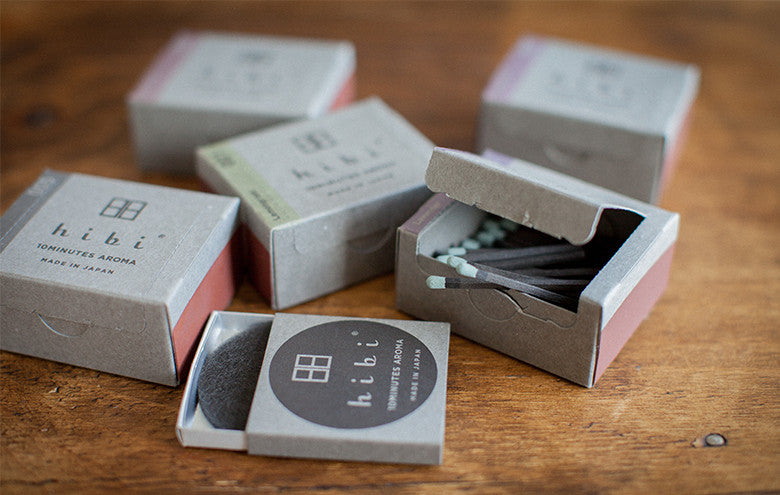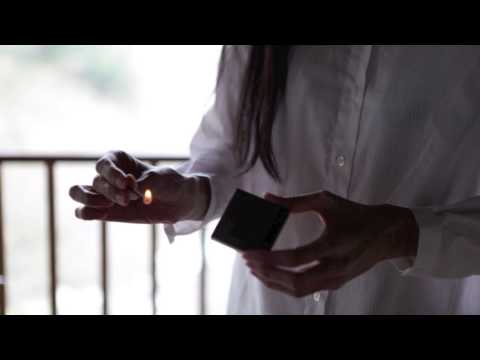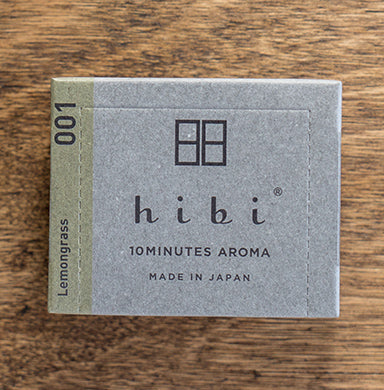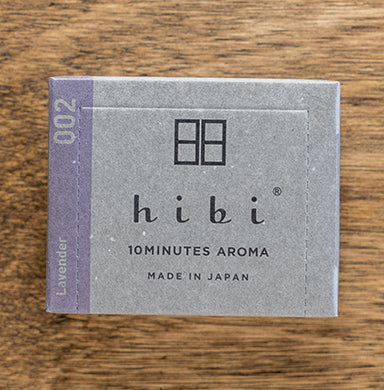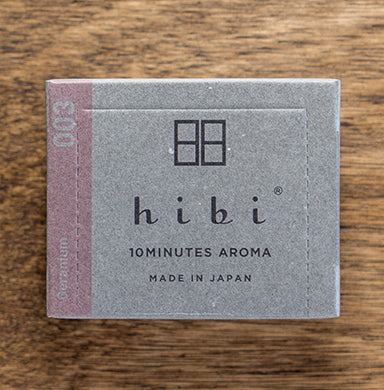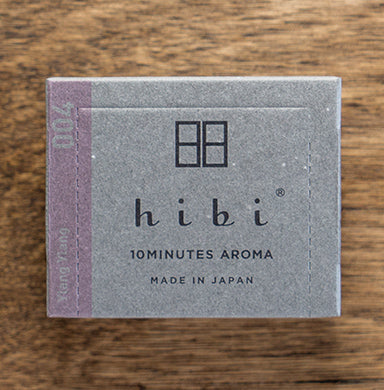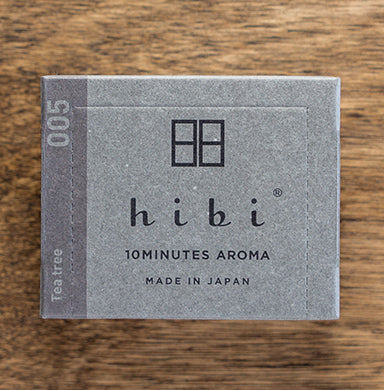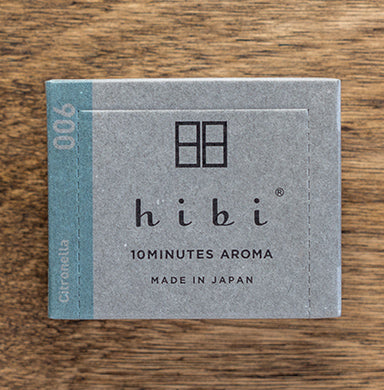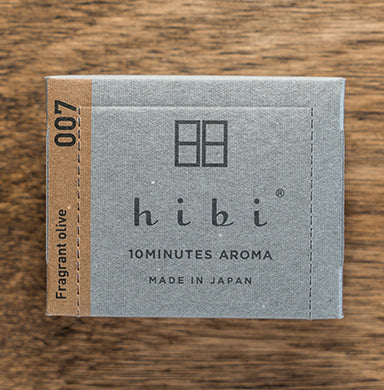 Hibi 10 Minutes Aroma (Original Series) - Large Box
---
Enjoy a moment of relax with these refreshing citrus aroma sticks by Hibi. Simply light the match by striking it, lay it on Hibi's exclusive mat and enjoy the scent for around 10 minutes. The mat is heat-resistant so you can safely leave it on your desk. Each large box contains 30 sticks.
Scents:
001 - Lemongrass
002 - Lavender
003 - Geranium
004 - Ylang Ylang
005 - Tea Tree
006 - Citronella
007 - Fragrant Olive
Hibi 10 Minutes Aroma - Regular Box
Made in Japan
Includes heat-resistant mat
Available in different scents
Product package size: H60 x W75 x D33 mm.