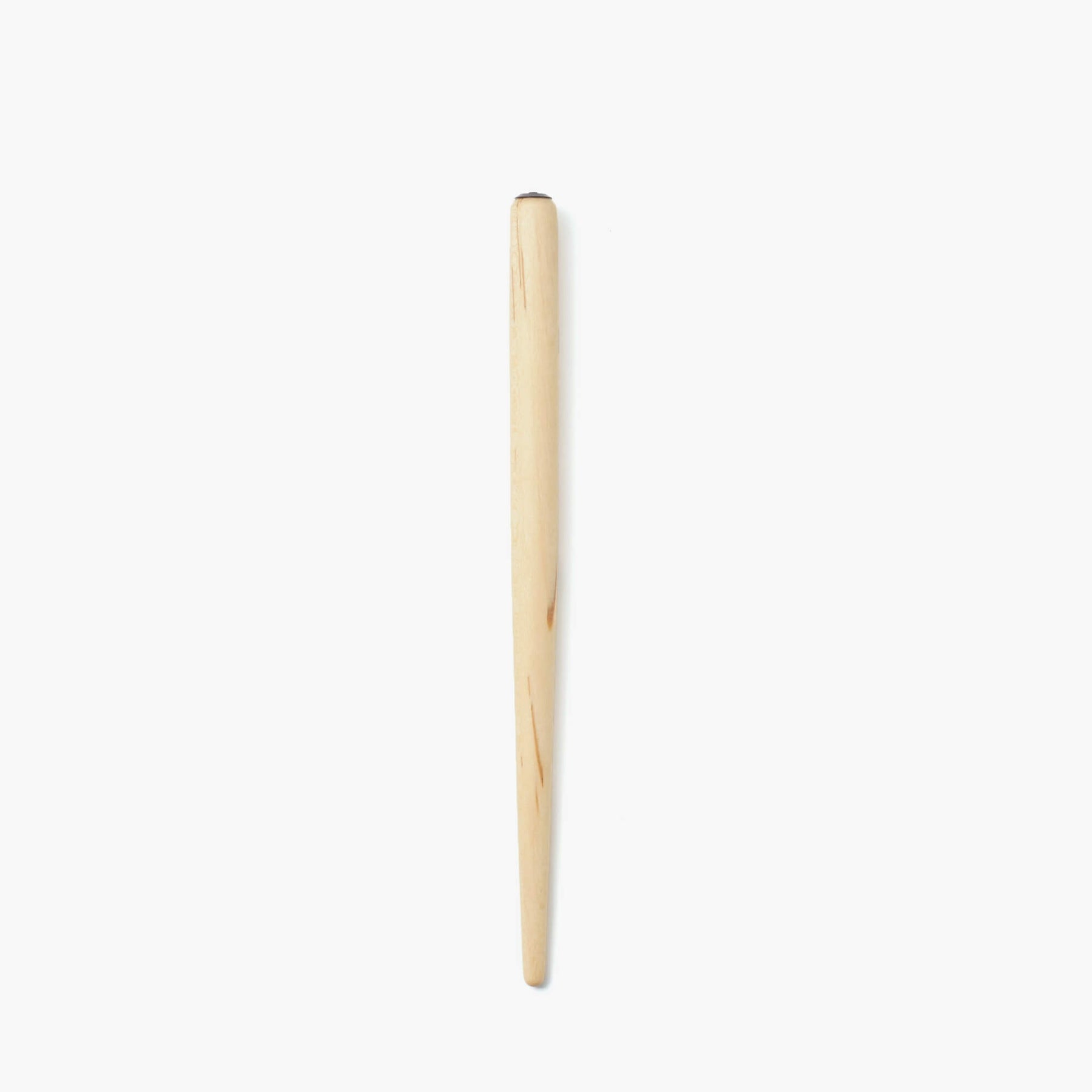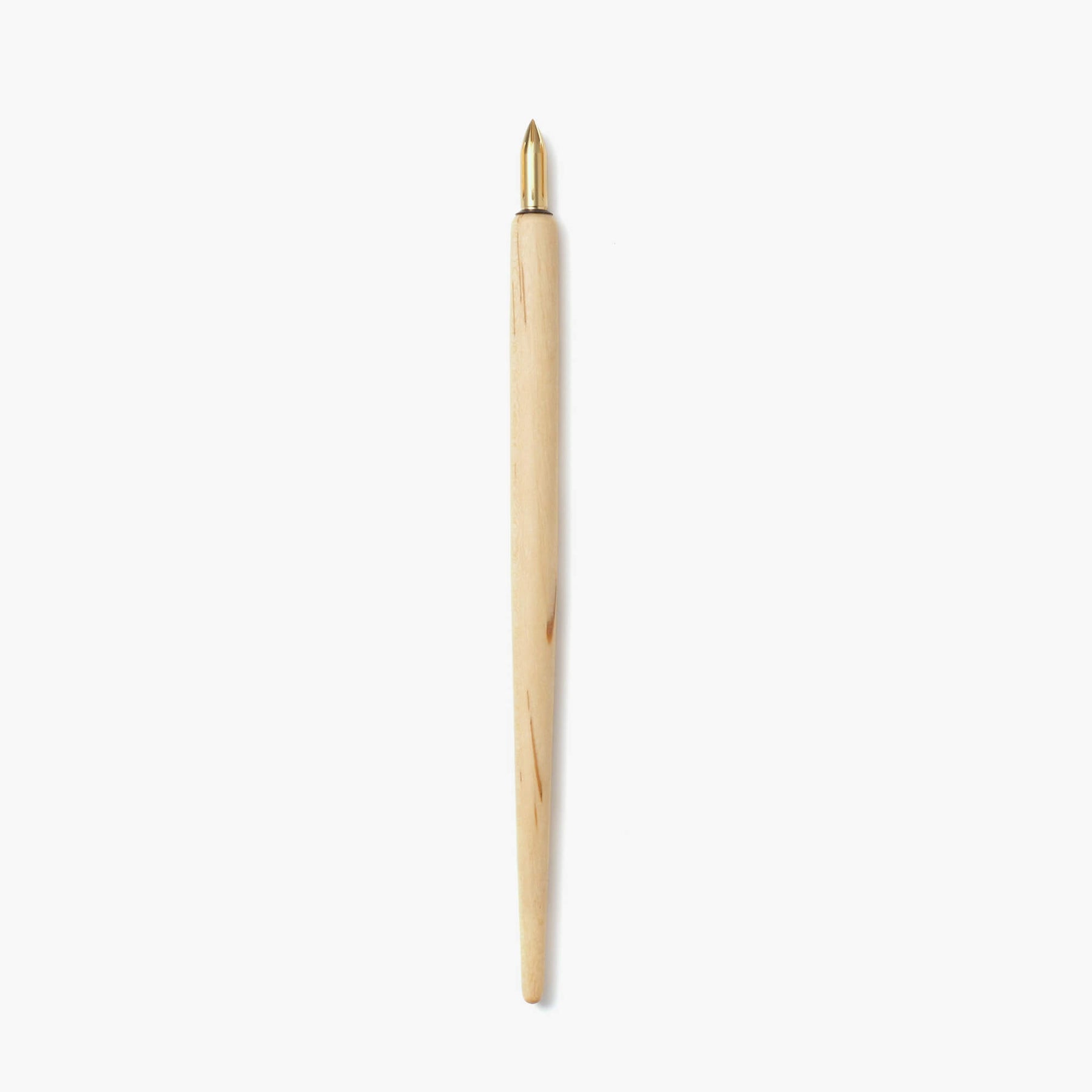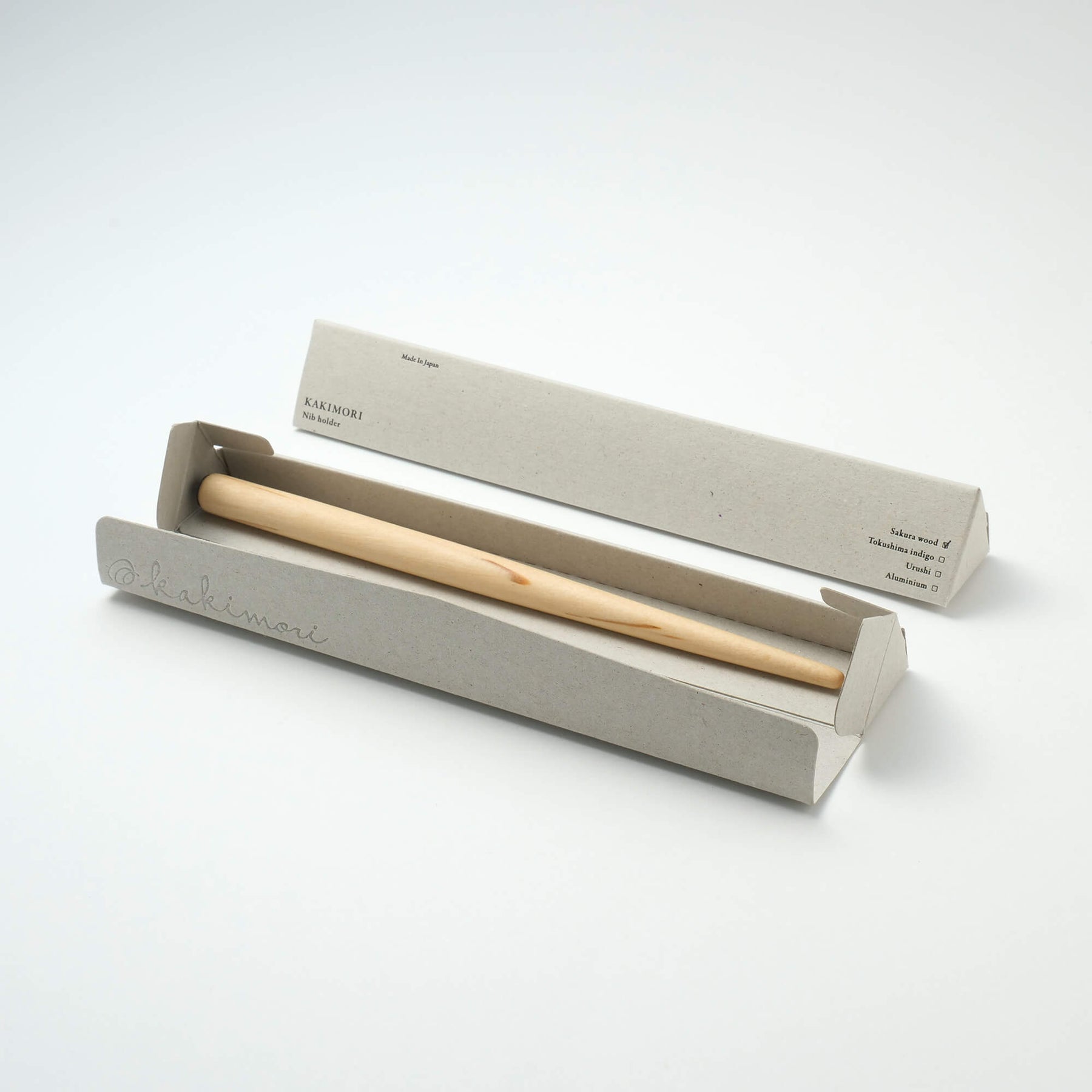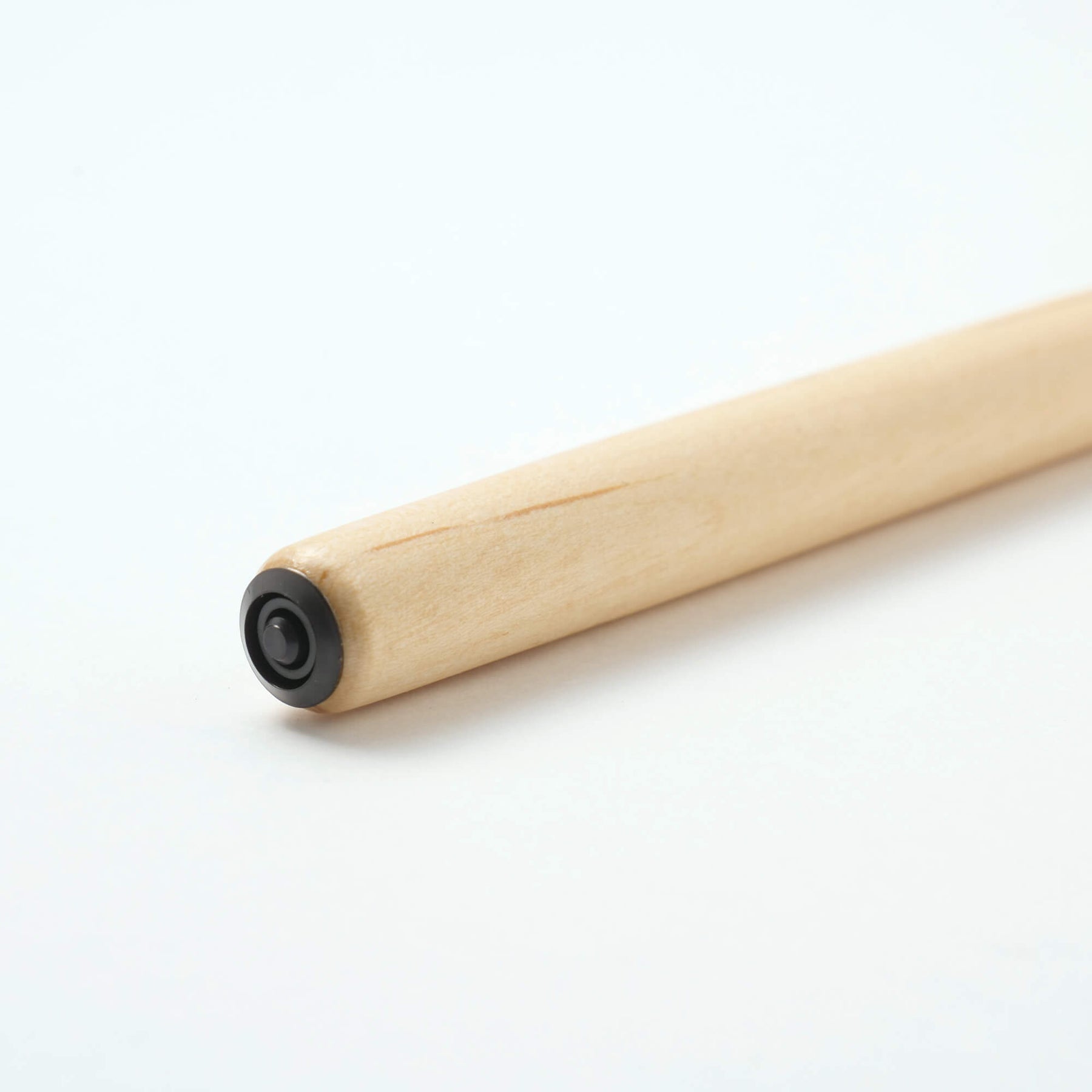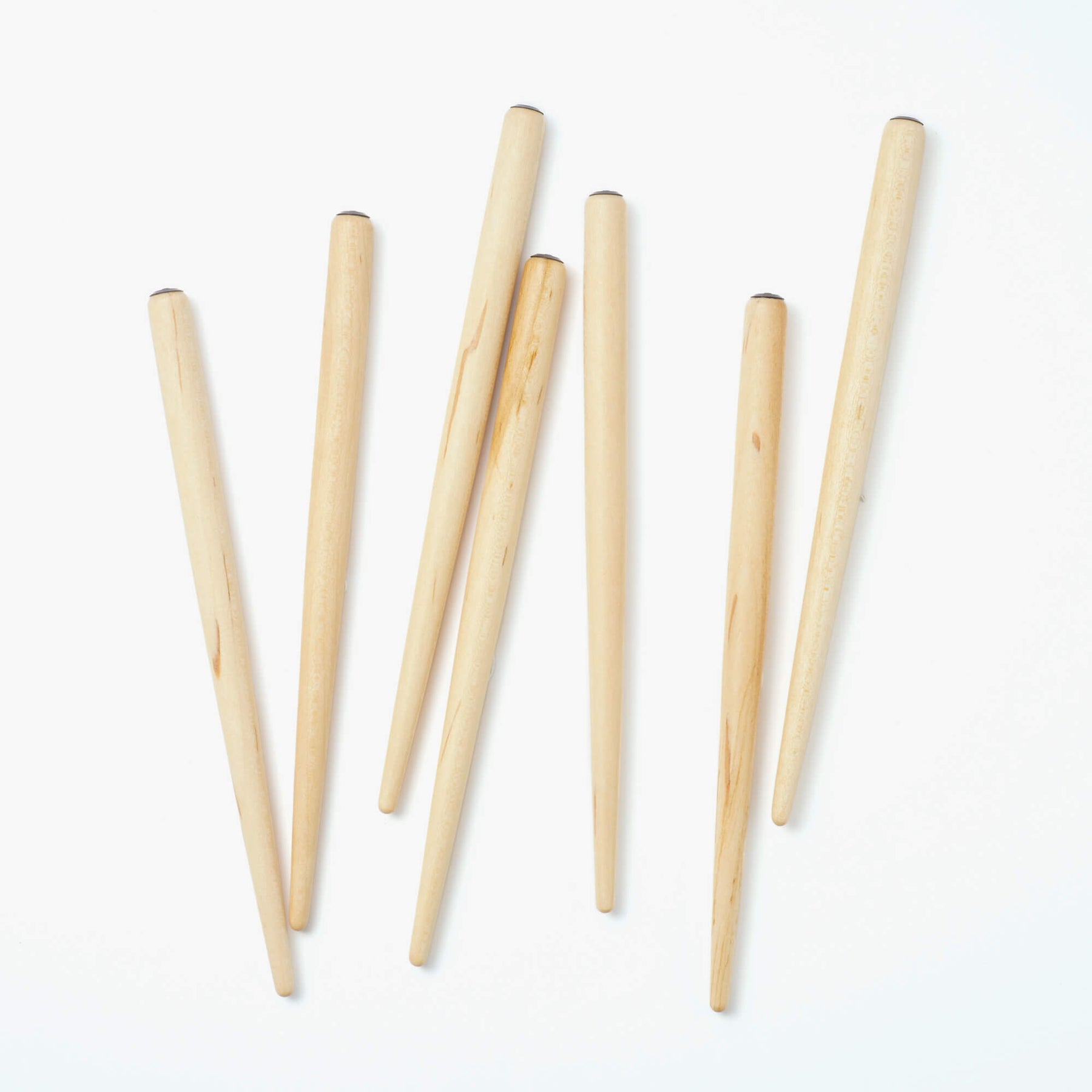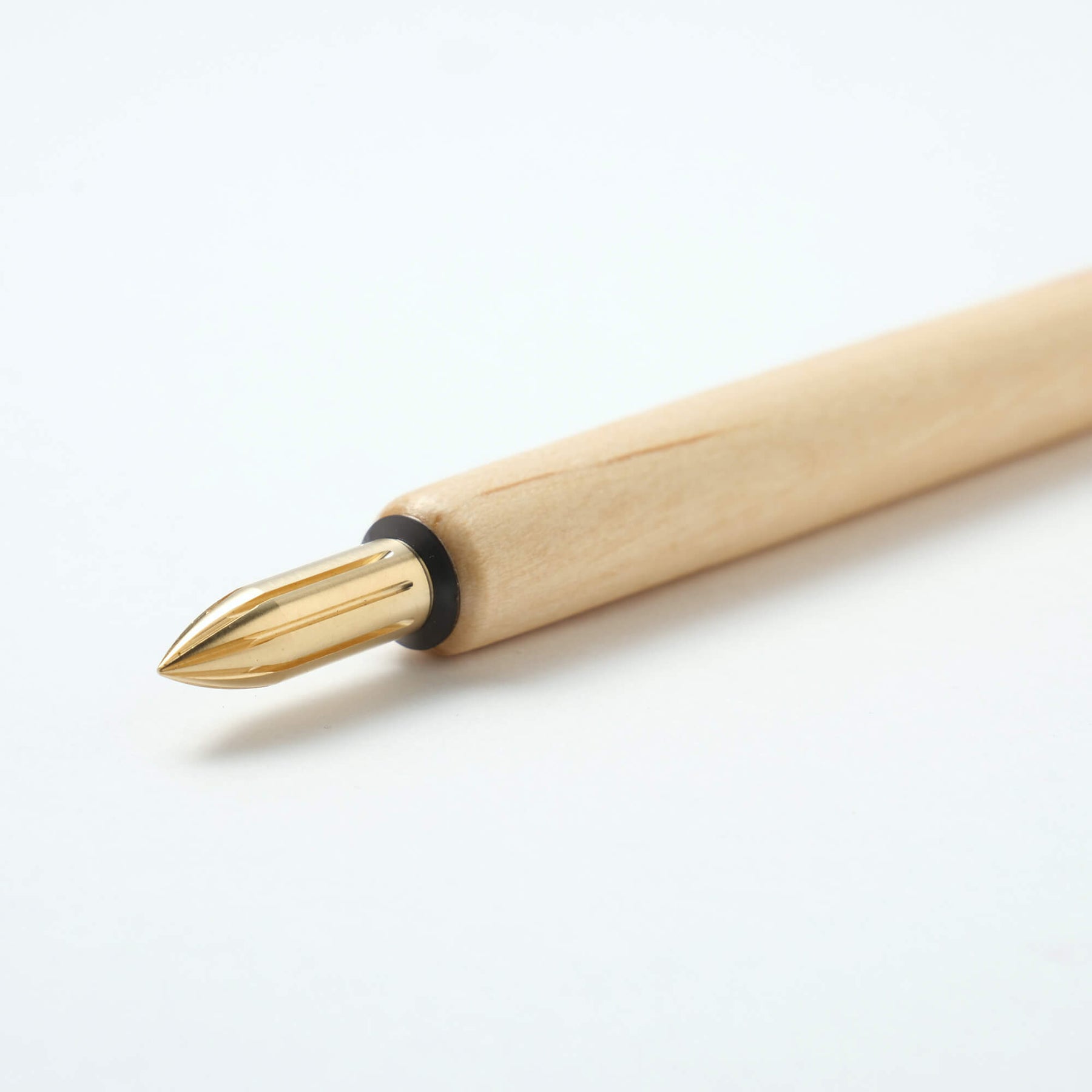 Kakimori Nib Holder - White Sakura Wood
---
A nib holder crafted from the sapwood of Japanese cherry, characterised by a pale, whitish colouring. Designed to universal specifications to fit a standard nib of your choice.
In today's world there are fewer and fewer opportunities to write by hand. Focusing on the simplicity of the dip pen, Kakimori developed a range of interchangeable nibs and nib holders.

Versatile and designed for long-lasting ownership, they represent a new kind of writing tool for our era.
A nib holder that emerged from our desire to create a tool that inspires a lifetime of use, bringing joy to our hands and soul. From the timeless material to the comfortable thickness, form and length, each and every detail has been carefully considered to create a perfect fit.
MATERIAL FEATURES

Experience the texture and feel of natural wood. Japanese cherry is characterised by the reddening of its colour over time, allowing you to enjoy the pen's unique transformation. The nib holder is treated with an ink-resistant finish, providing practicality without compromising the natural texture.
Nib holder only — nib sold separately.
To prevent distortion and discolouration, avoid soaking in water, sudden temperature changes or extreme heat, and prolonged exposure to direct sunlight.
Due to the nature of the material and treatment, grain and colour will vary between pieces.
If marked with ink, wipe clean with a soft cloth.
When removing the nib from the nib holder, gently pull it out while turning to avoid dislodging the nib mount.
After rinsing, shake well in a downward motion to remove any water or ink from the nib mount before inserting a nib.
SPECIFICATIONS
| | |
| --- | --- |
| Product name | Nib holder - Sakura wood |
| Dimensions | H178 x Ø11mm |
| Weight | 10g |
| Material | Japanese cherry (stem), plastic (socket) |
| Design | Makoto Koizumi |
| Manufacturer | Nakamura Woodworks (nib holder), Tachikawa Pin (socket) |
| Country of manufacture | Japan |