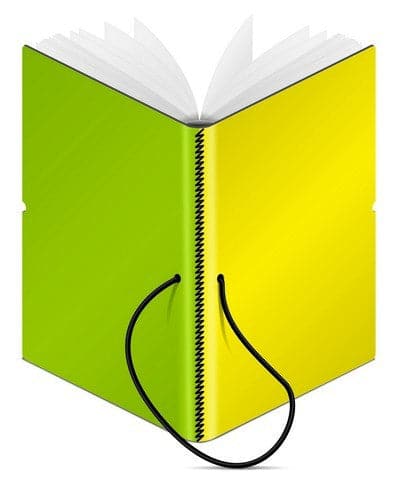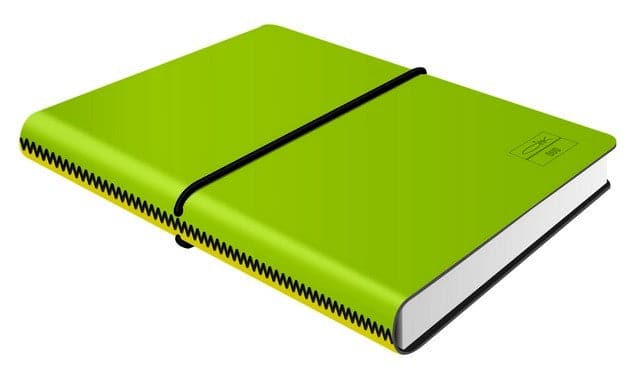 CIAK DUO Medium Notebook -- Green + Yellow
---
// Lined notebook one side
// Plain journal on the other
// 12 x 17cm
// Document pocket
// Two ribbon markers
The CIAK DUO is one of the most stylish stationery items we've seen in a while. Each DUO notebook features two different covers brought together with zig-zag stitching along the spine. The zig-zag stitching is a lovely touch and makes CIAK's latest creation stand out from the crowd.
So, why two colour covers? It's not just about aesthetics, despite this notebook's Italian origins. Inside the DUO you'll find both lined and plain paper. Open your DUO on one side and it's a lined notebook. Flip it over and on the other it's a plain journal. CIAK is committed to being socially responsible, recently switching all its paper stock over to eco-friendly acid-free recycled paper.
Attention to detail is one of the DUO's strong points. Little touches make the overall package - like the fact that each side of the DUO has its own ribbon that matches the colour of its cover. In the middle of the notebook (yes, the middle) you'll find a pocket for storage with a checklist. This memory pocket actually serves a double purpose, providing clear demarcation between the CIAK DUO's two halves as well as being functional storage.
No wonder then that when it launched, CIAK DUO won the 2011 London Stationery Show Award for best notebook.
A nice touch which we first saw on the CIAK (although there are some imitations now), is the horizontal elastic band. This is a really useful innovation, negating the need for a separate pen loop. We've tried using the horizontal band to secure a variety of different pens with great results and you can also use the band to secure loose papers.