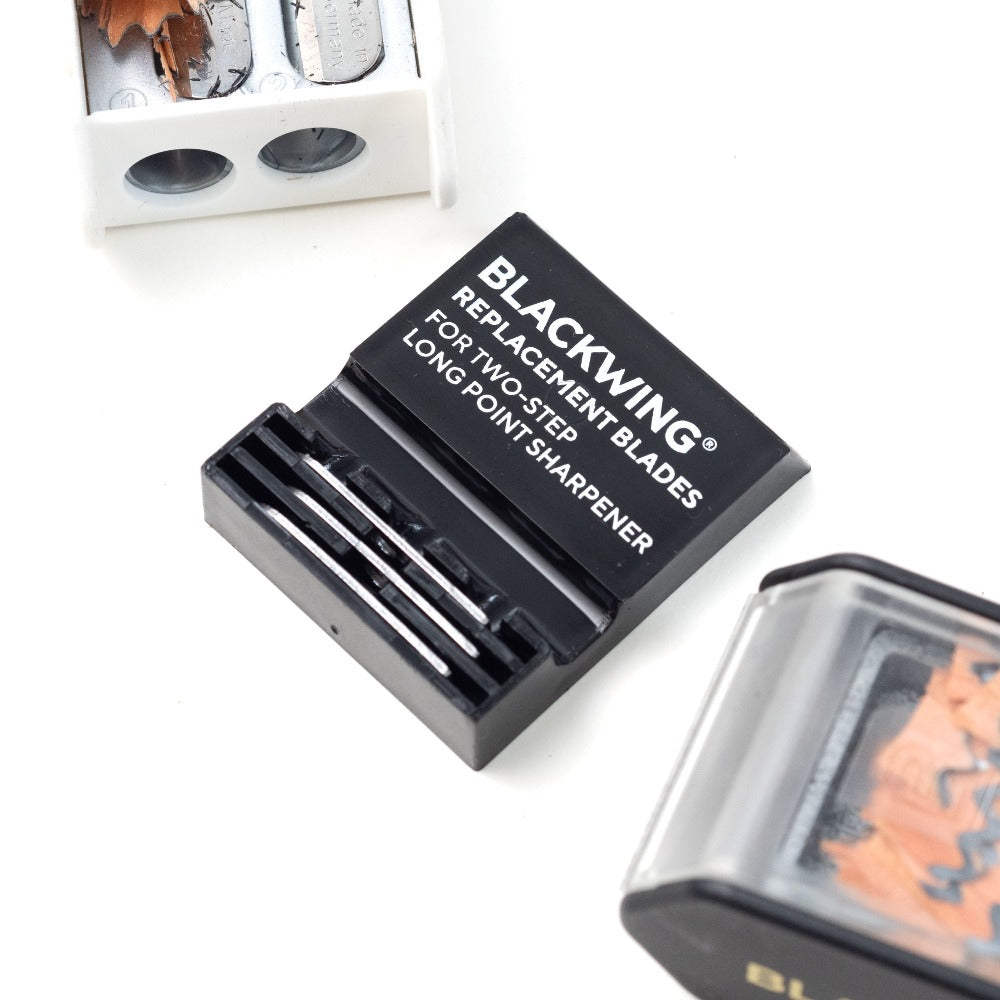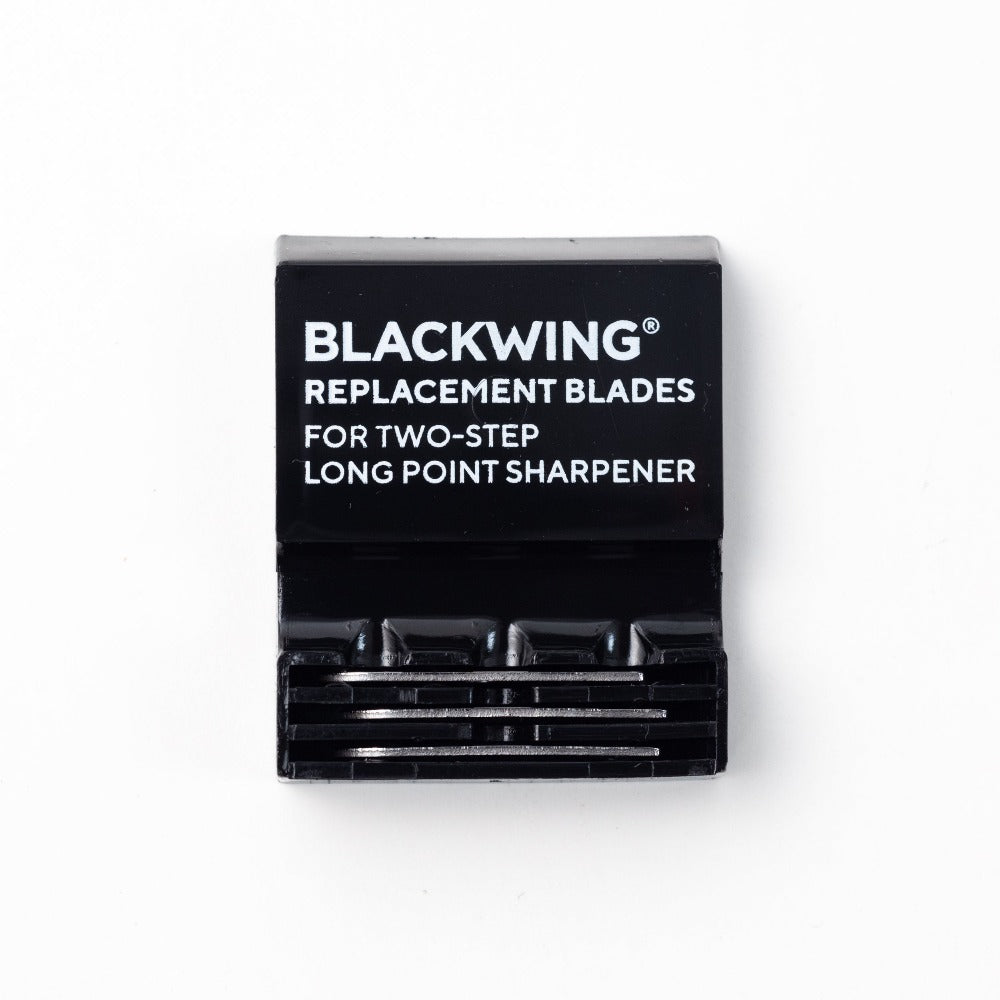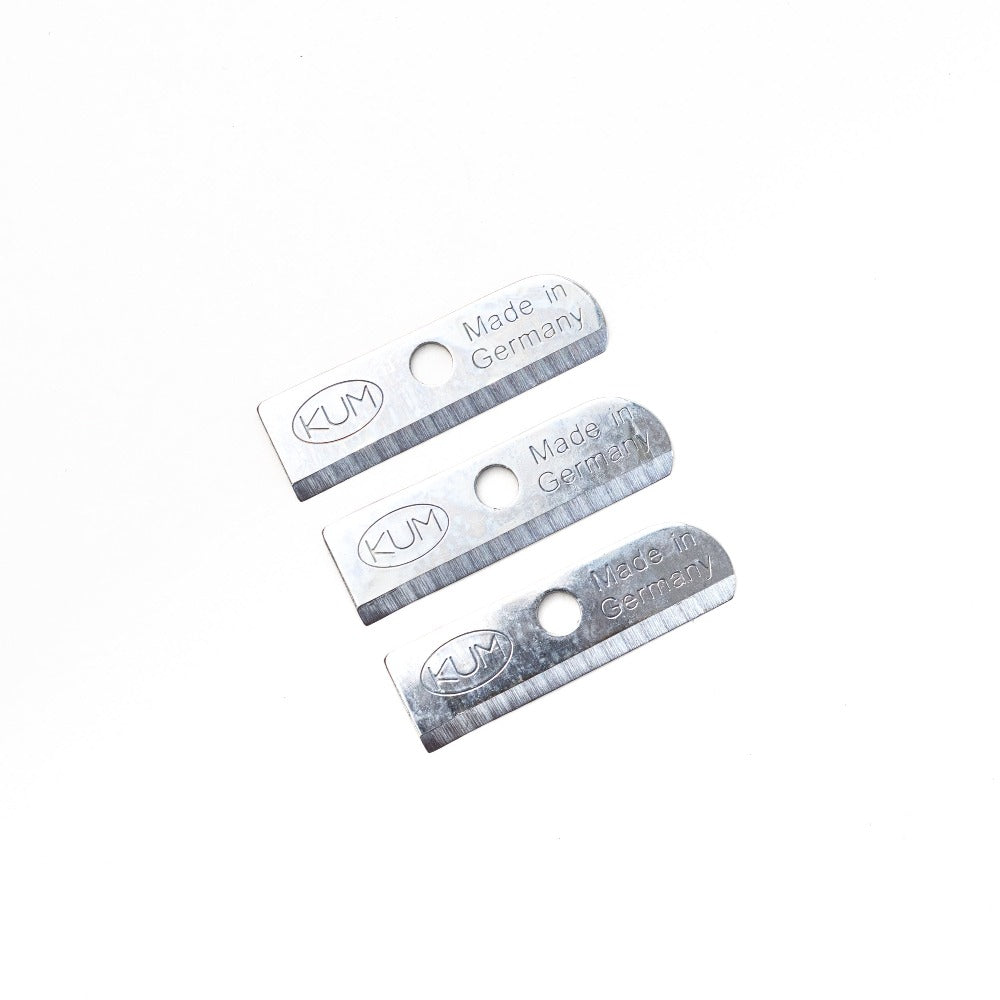 Blackwing Two-Step Sharpener Replacement Blades (Set of 3)
---
Ensure the longevity and precision of your Blackwing Two-Step Long Point Sharpener with this set of three replacement blades. Made with premium German steel, these blades promise a consistently sharp and efficient sharpening experience.
Features:
Crafted from German Steel: Guarantees sharpness and durability.
Compatible: Designed exclusively for the Blackwing Two-Step Long Point Sharpener.
Set of Three: Conveniently packaged for immediate use.
Simple Replacement Guide:
Open the sharpener's hinge.
Unscrew and set aside the old blade, retaining the nut and screw.
Align and affix the new blade.
Safely dispose of the old blade.