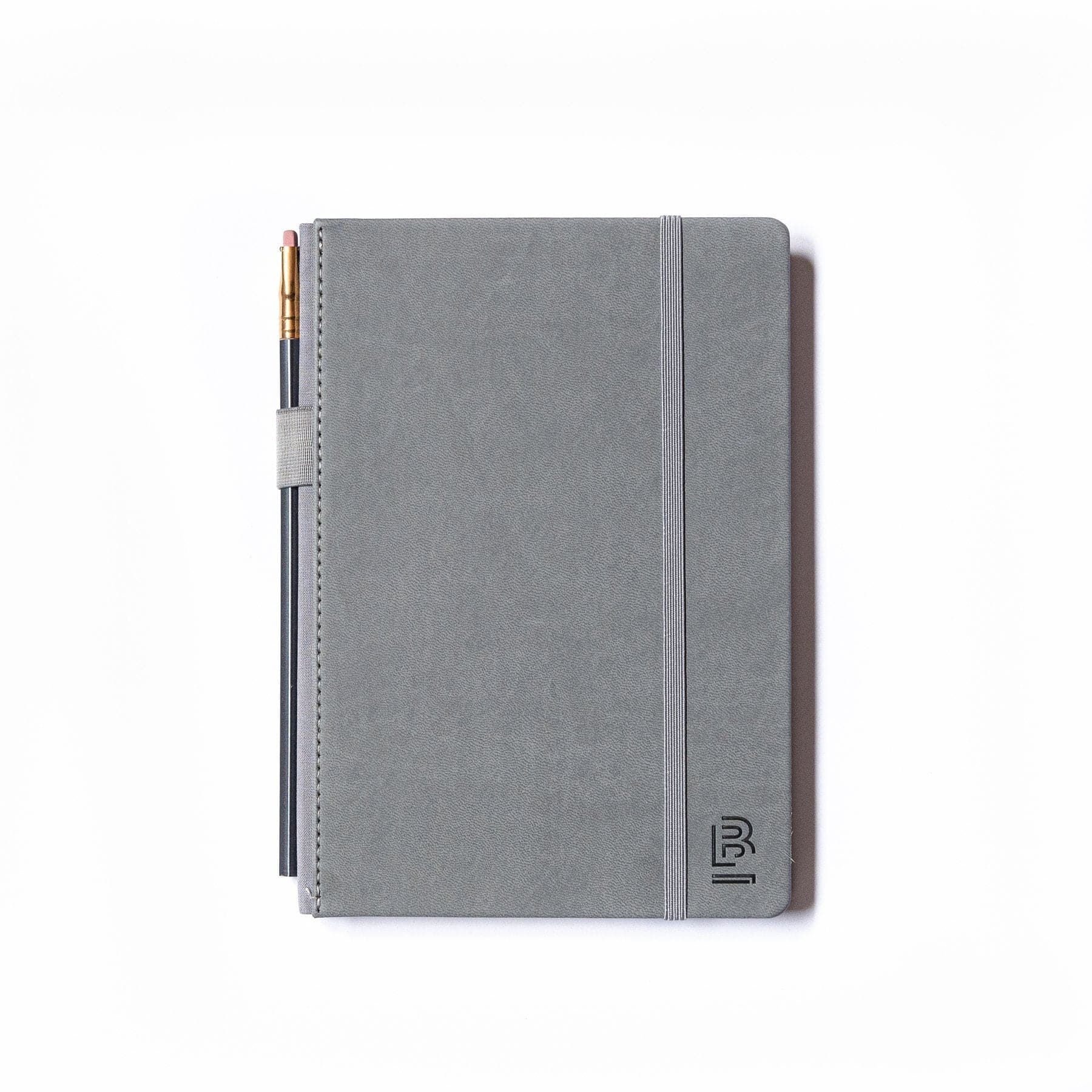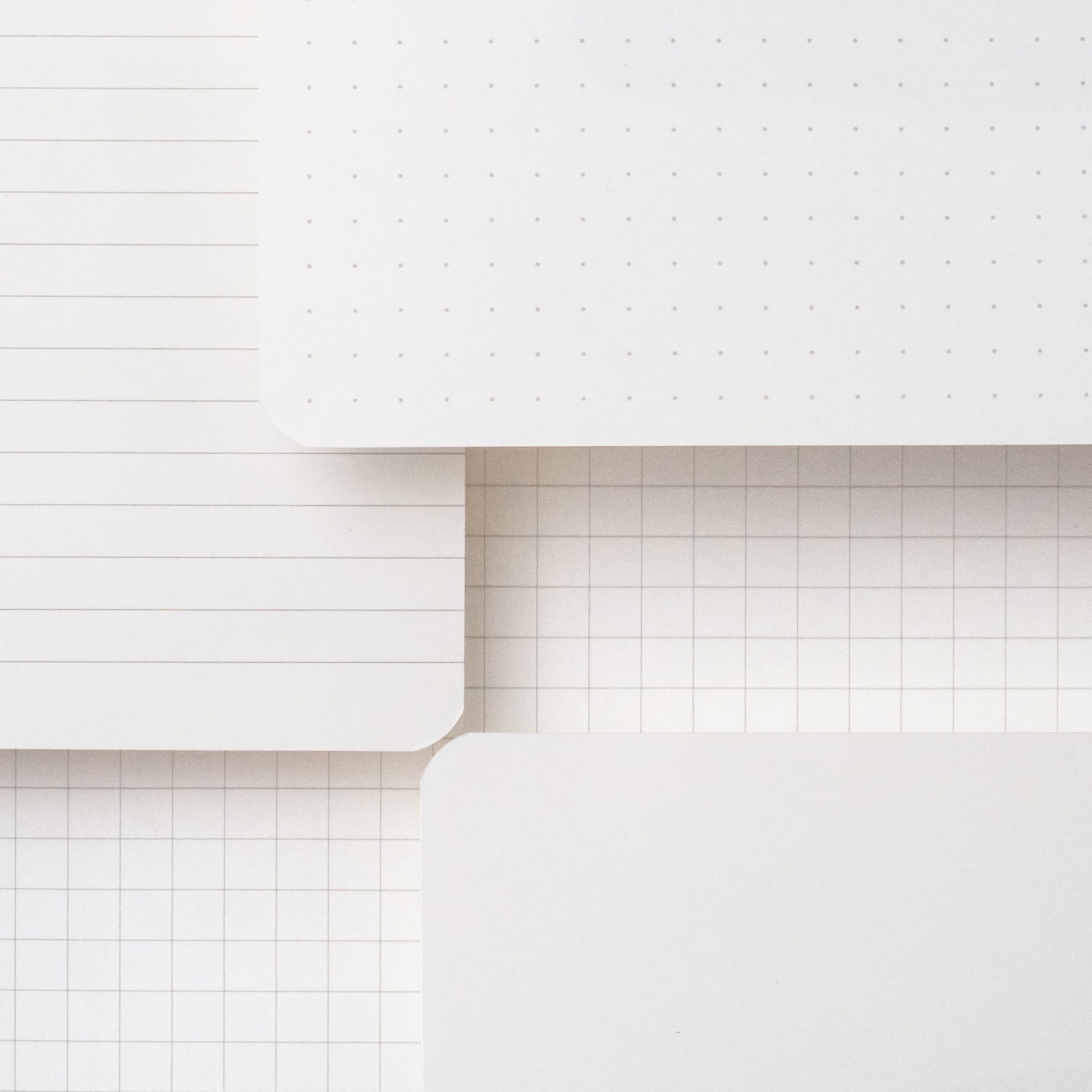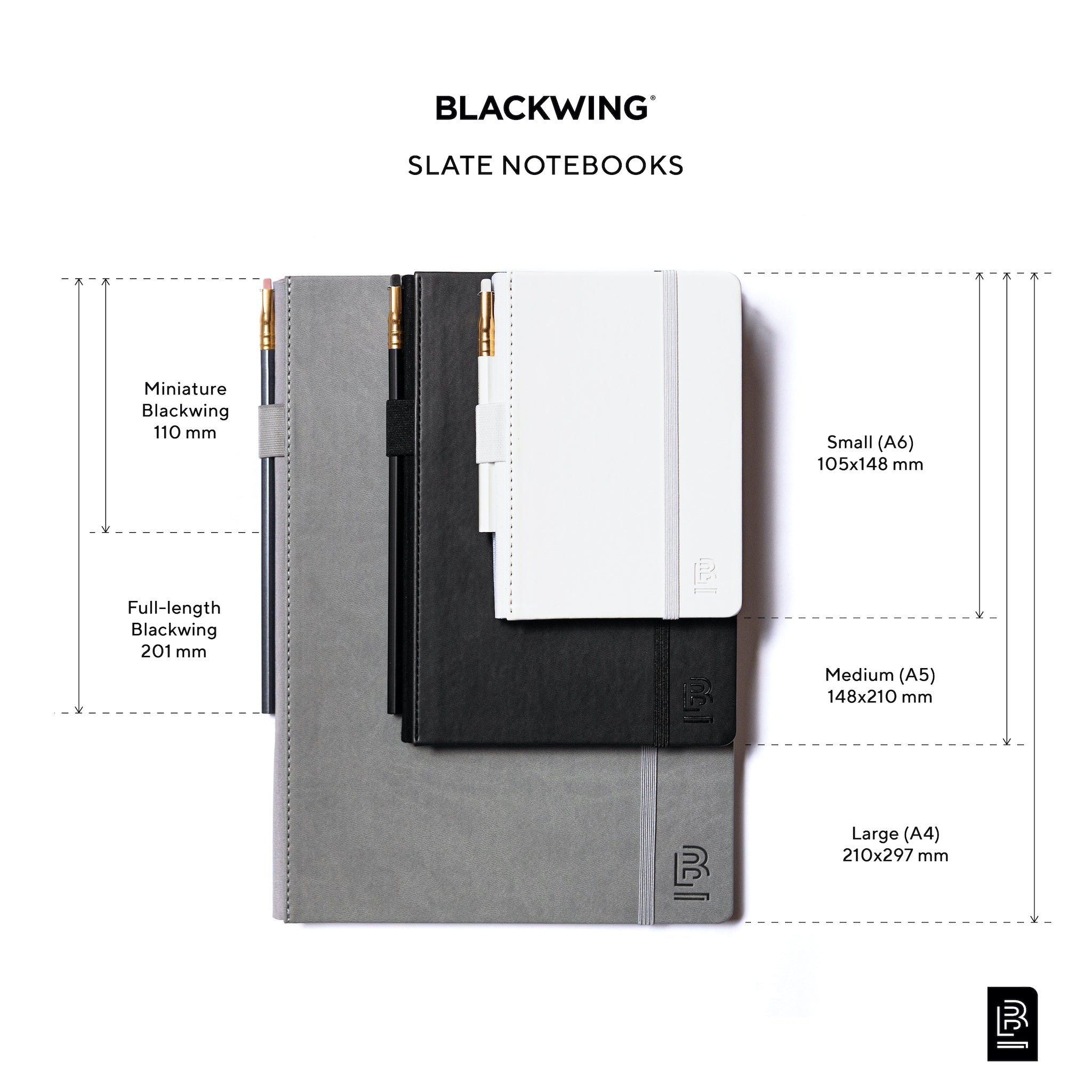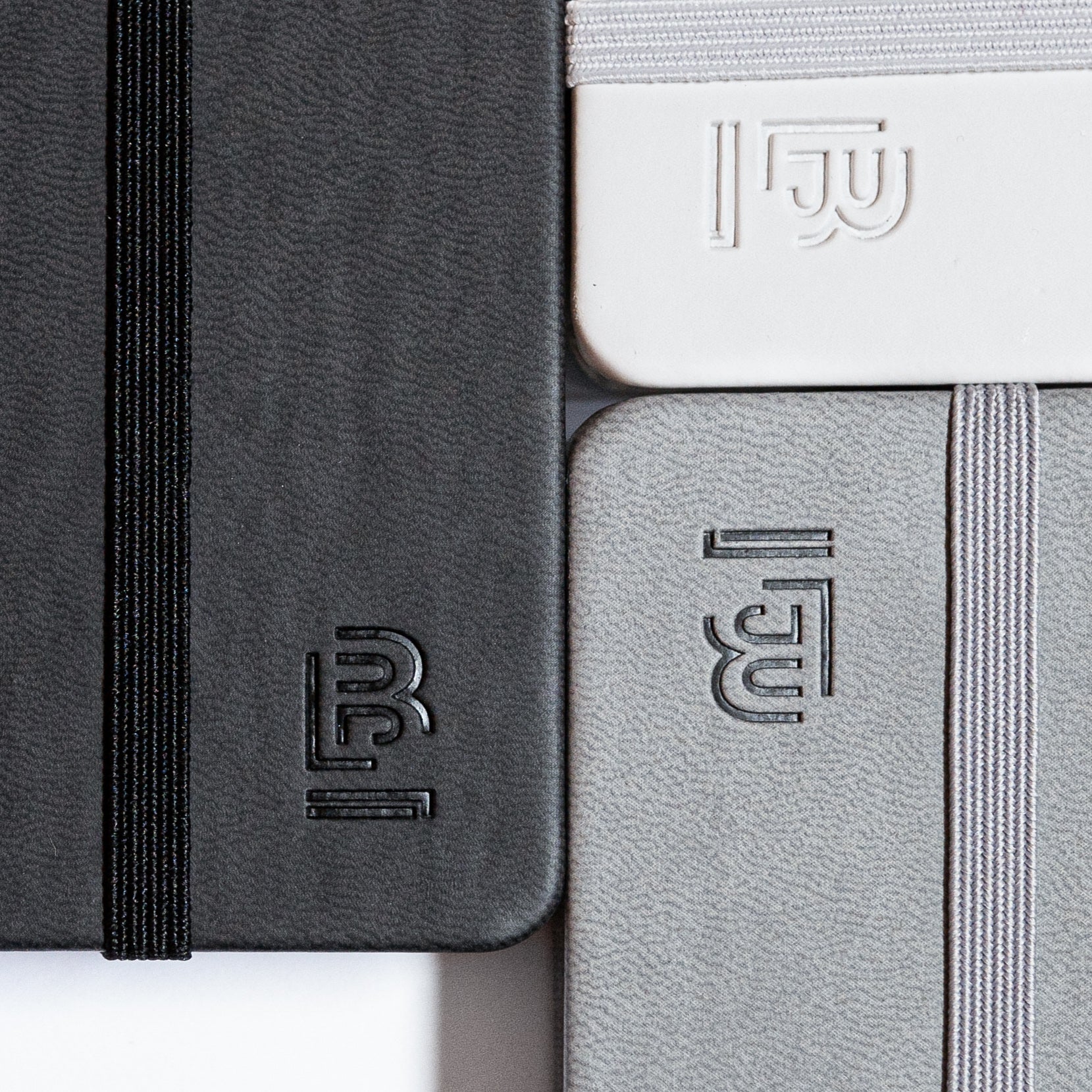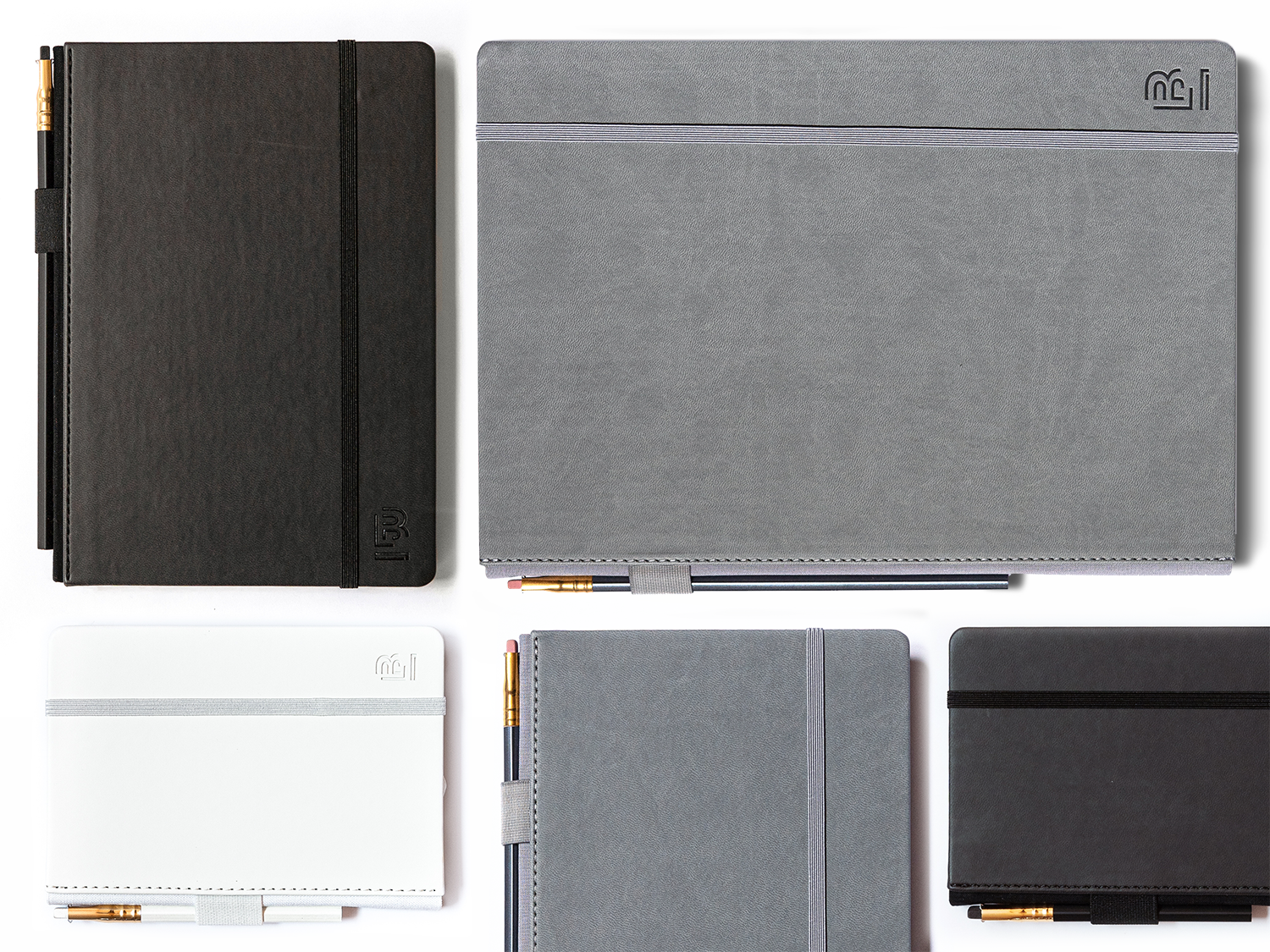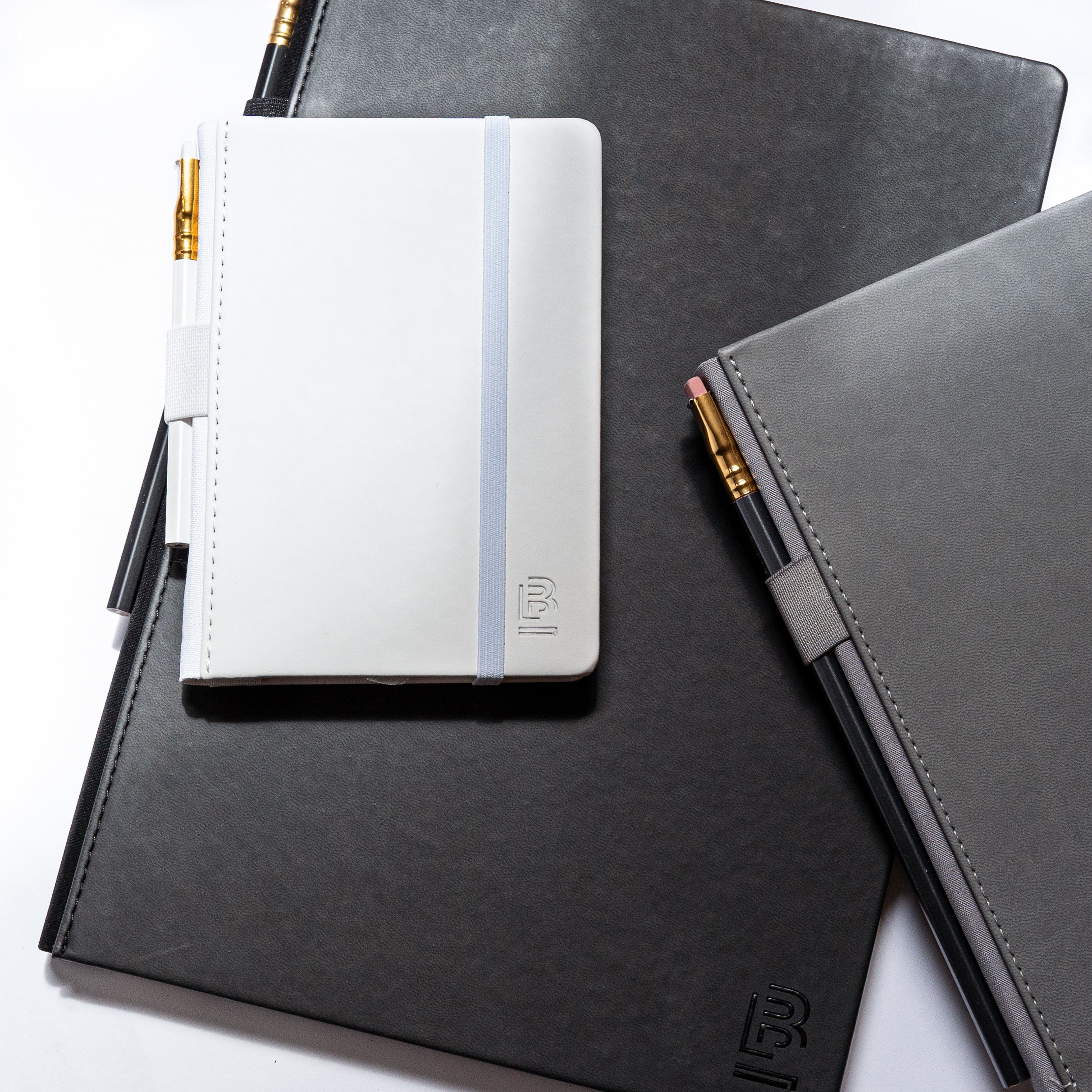 Blackwing Slate A5 Notebook + Pencil [Grey]
---
The perfect notebook for your Blackwing pencil.
160 pages
Available with lined, dot-grid or blank paper
100GSM paper,
Dual-sewn binding,
Wear-resistant matte black hardcover
Canvas spine and unique pencil holster that comes loaded with a Blackwing pencil

The Blackwing Slate's cover is made from a smooth, matte black polymer designed to take daily wear and tear without sacrifice of form or function. In keeping with Blackwing's aesthetic, the rear covers features a discrete debossed Blackwing logo. The unusual spine is a result of the fact that the Blackwing Slate's is dual-bound for extra strength and durability. First, the pages are sewn-bound together creating a 'block' of pages, and the cover is then sewn-bound to the block for double strength.
One of the really cool features about the Blackwing Slate is its built-in holster, a little holster for your favourite Blackwing pencil which sits on top of the unusual black canvas spine and ensures your Blackwing pencil is always close at hand. Every Blackwing Slate comes with a Blackwing pencil pre-fitted.
Inside your Blackwing Slate you will find 160 pages of ruled 100 gsm paper - a high-quality stock that is perfectly suited to Blackwing's pencil lead as well as your other writing implements.
Finally, every Blackwing Slate features a ribbon bookmark and a pocket to store your loose notes and mementoes. On the back page of the Slate you'll find the story of the legendary Blackwing pencil.