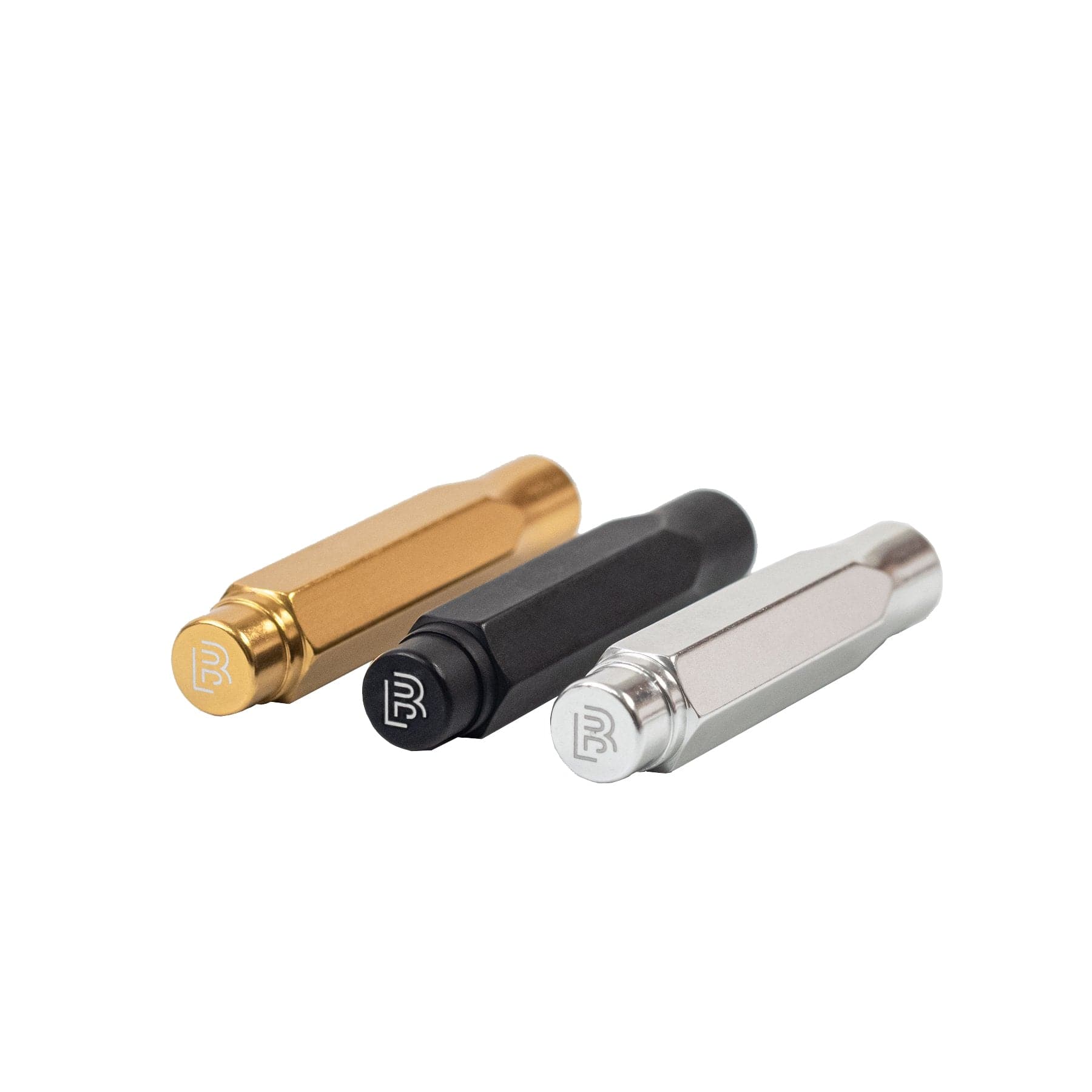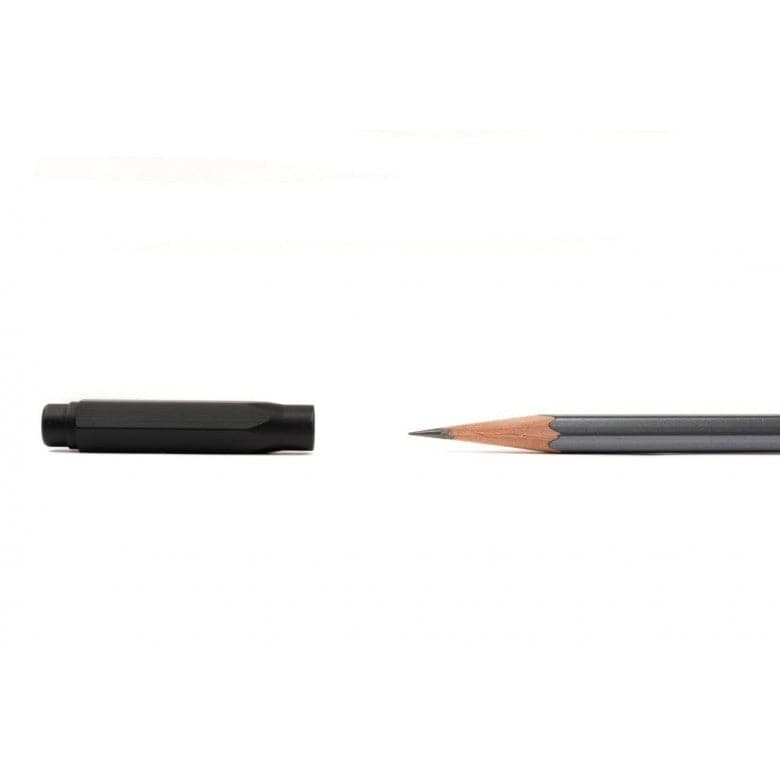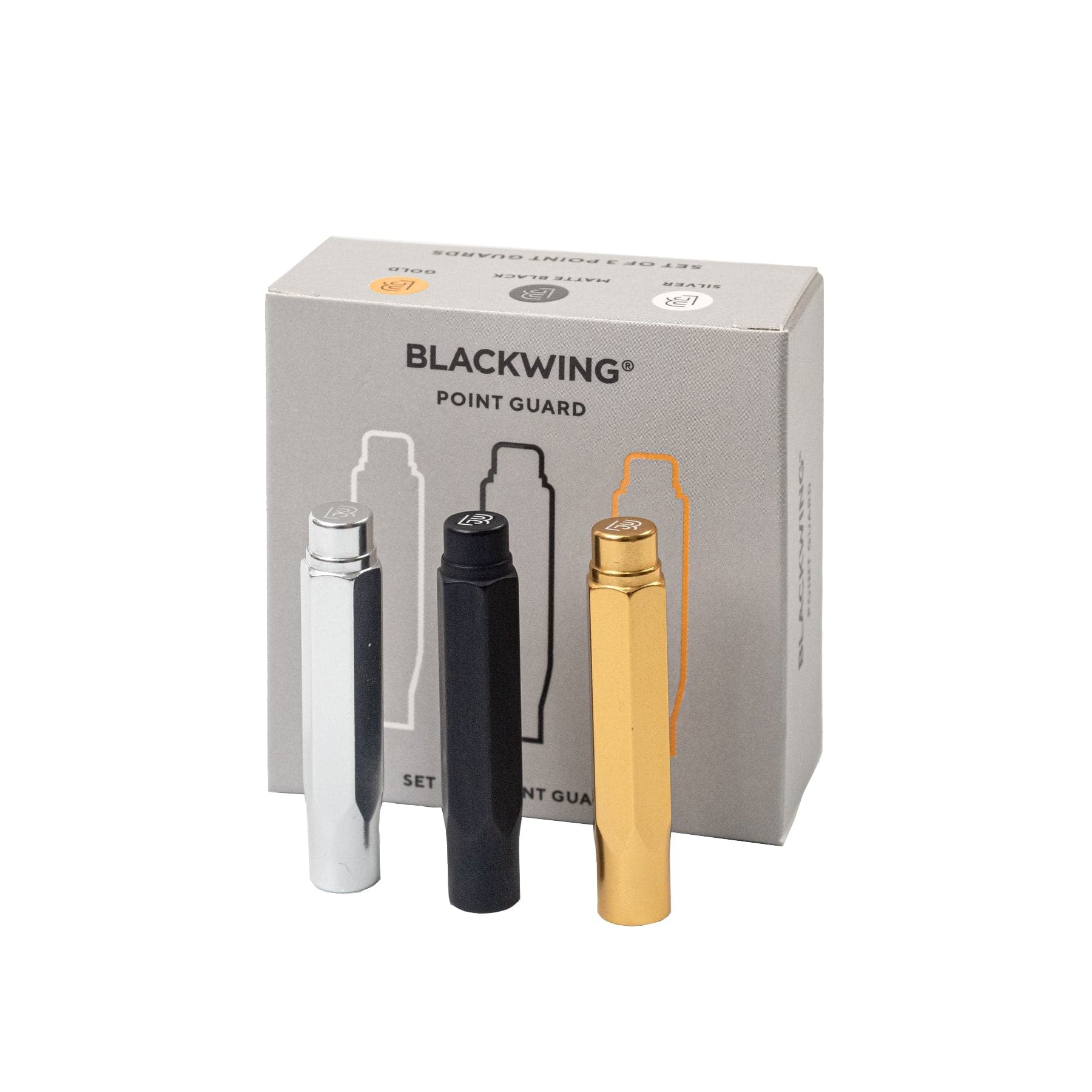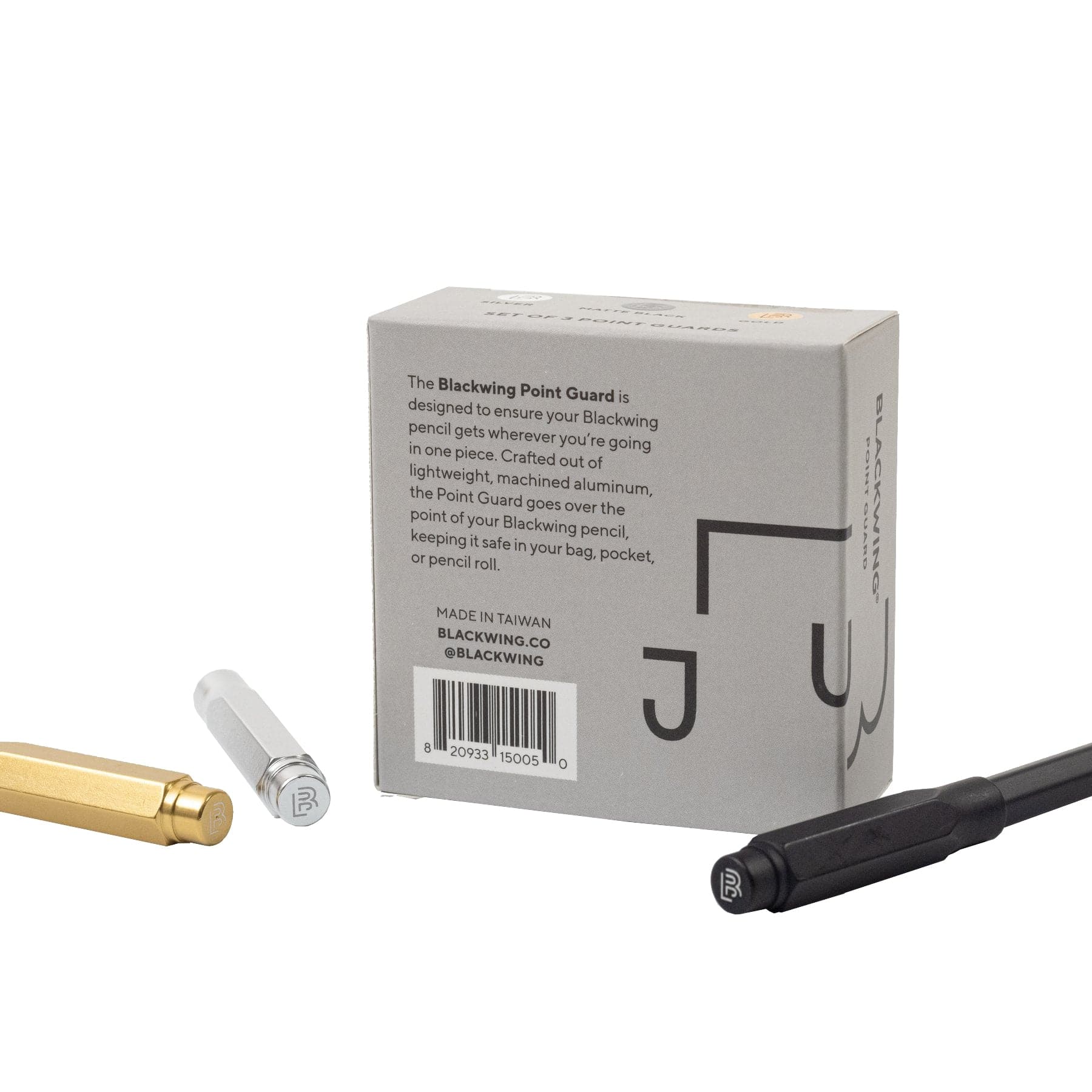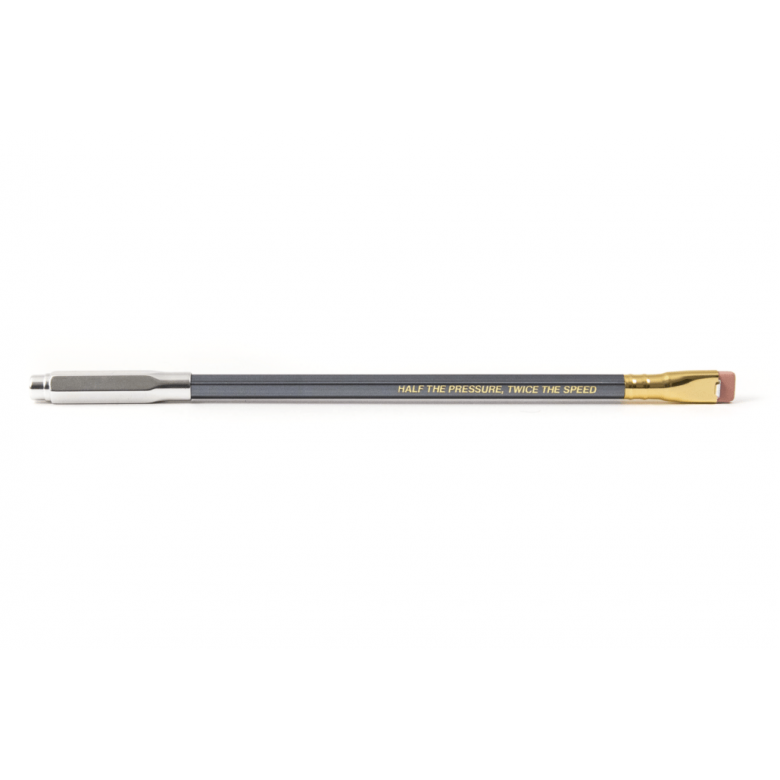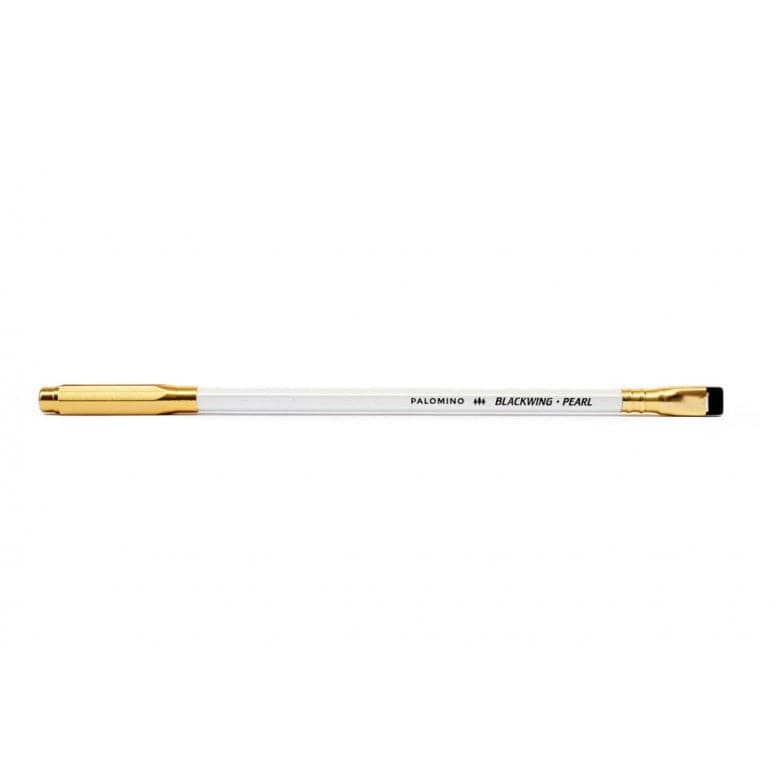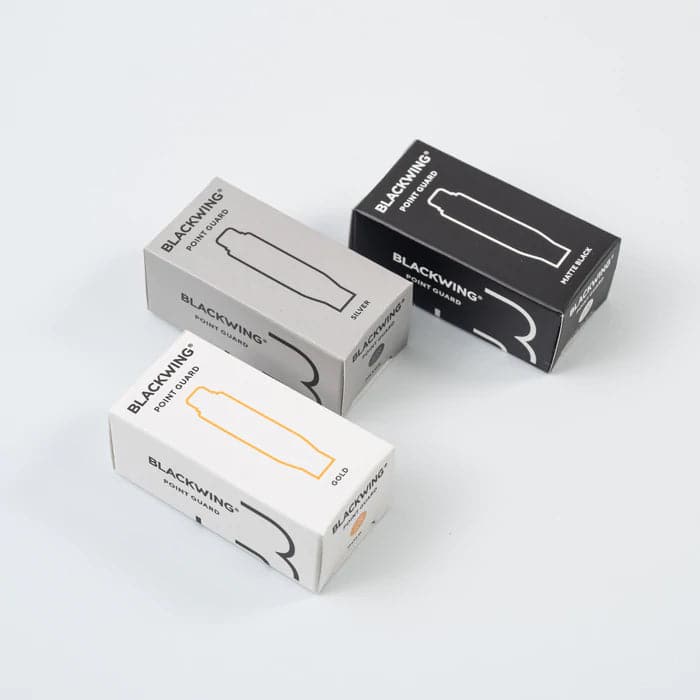 Blackwing Point Guard
---
The Blackwing Point Guard is designed to keep your Blackwing pencil protected at all times, simply slot over the tip of your Blackwing pencil and your pencil is safe to be carried around in your bag, Blackwing pen roll or in your Blackwing Slate notebook.
Please note: Blackwing has very recently rebranded their Point Guards. Although most orders will include their new version, some might still receive their previous design without the engraved Blackwing Logo.
Crafted out of lightweight, machined aluminum

Matte black, bright silver and gold
Semi-hexagonal shape
Pencil not included
The 3 pack contains the matte black, gold and silver colour options
The single colour options contain one Point Guard in the chosen colour
Both useful and stylish, the Blackwing Point Guard is designed to ensure your Blackwing pencil gets to wherever you're going in one piece. Crafted out of lightweight aluminum, the Point Guard goes over the point of your Blackwing pencil, keeping it safe in your bag, pocket, or pencil roll. It will fit snugly on the end of your Blackwing pencil as soon as it reaches the un-sharpened portion of the pencil. This means you only need to push the cap about 1/4 inch up the barrel of the pencil before it's secure.