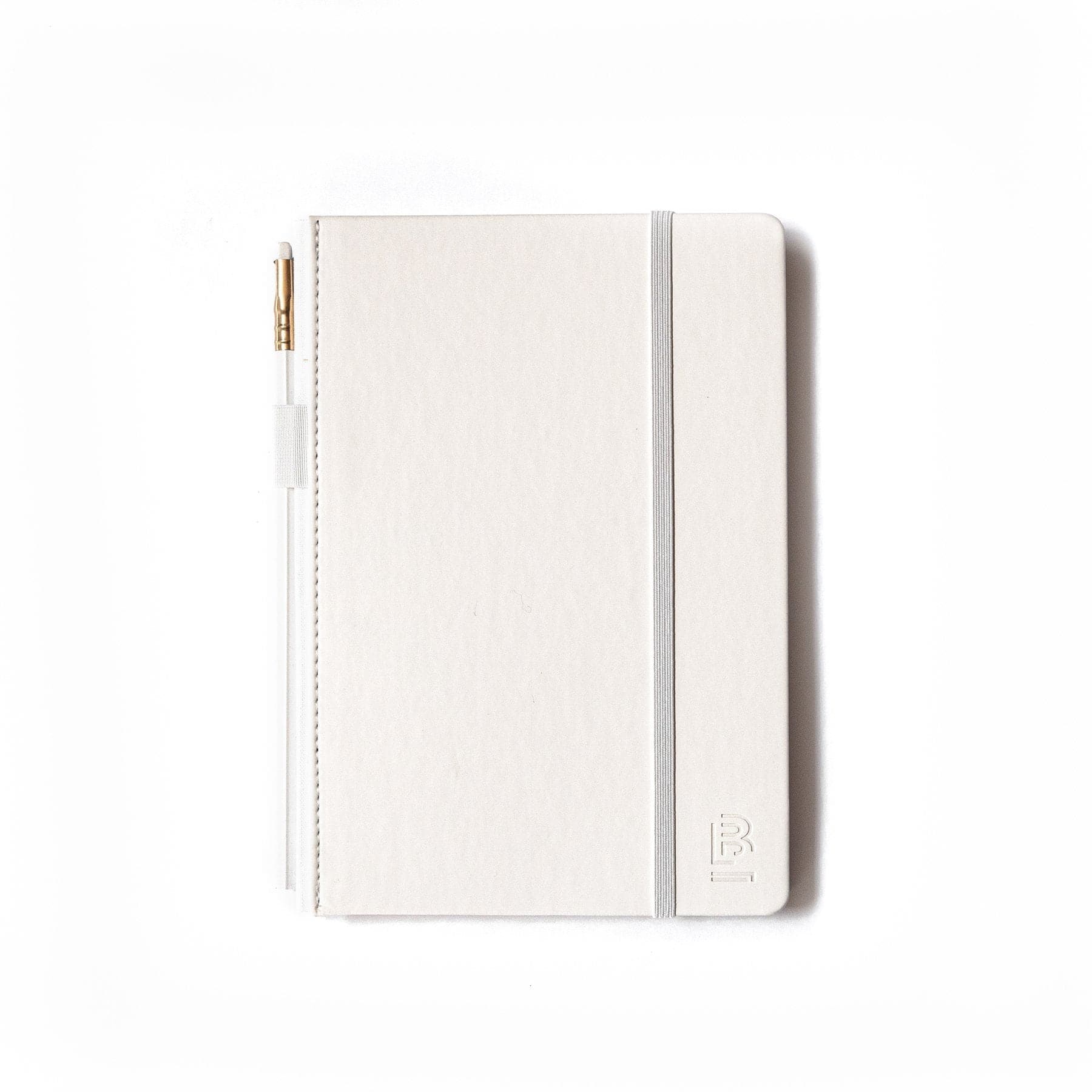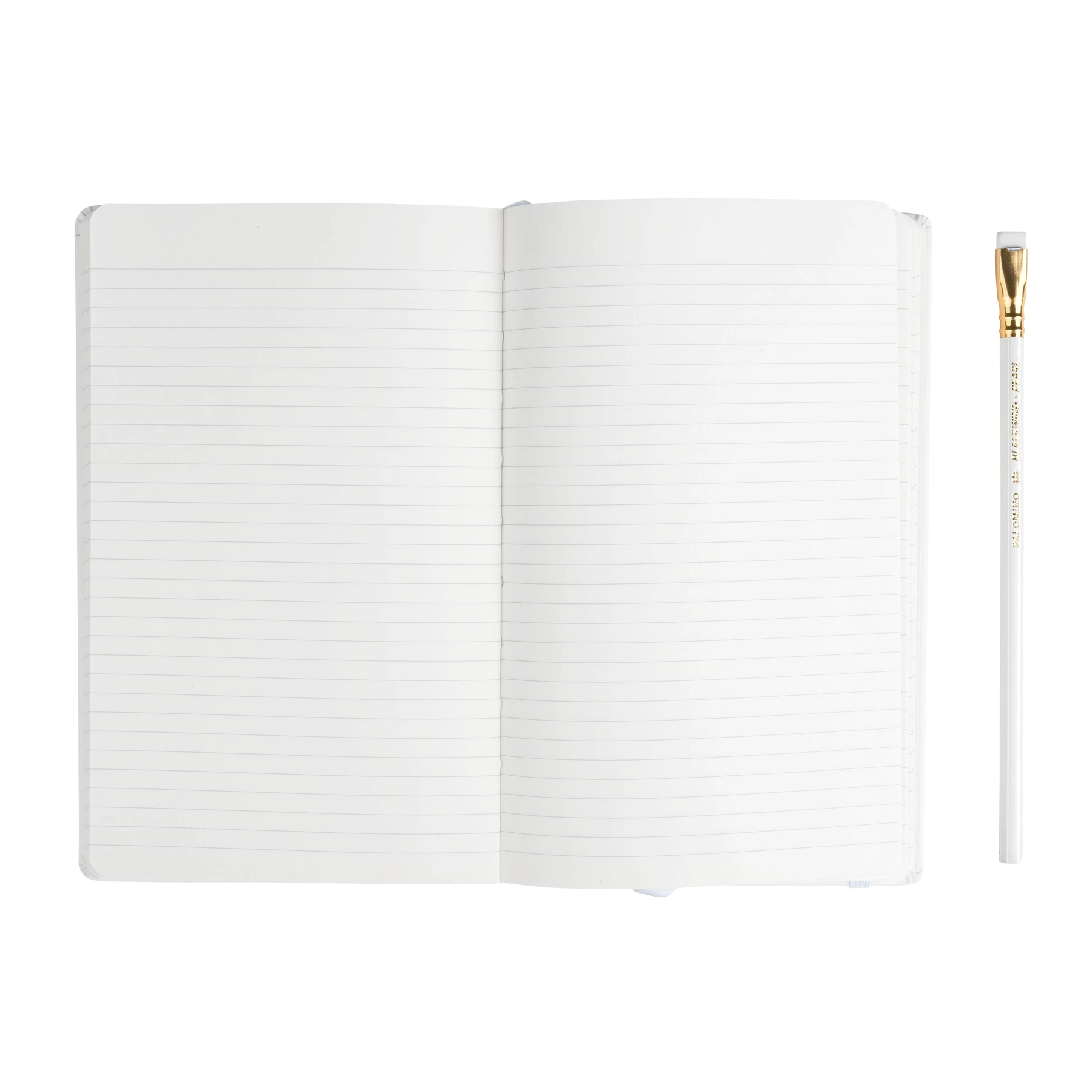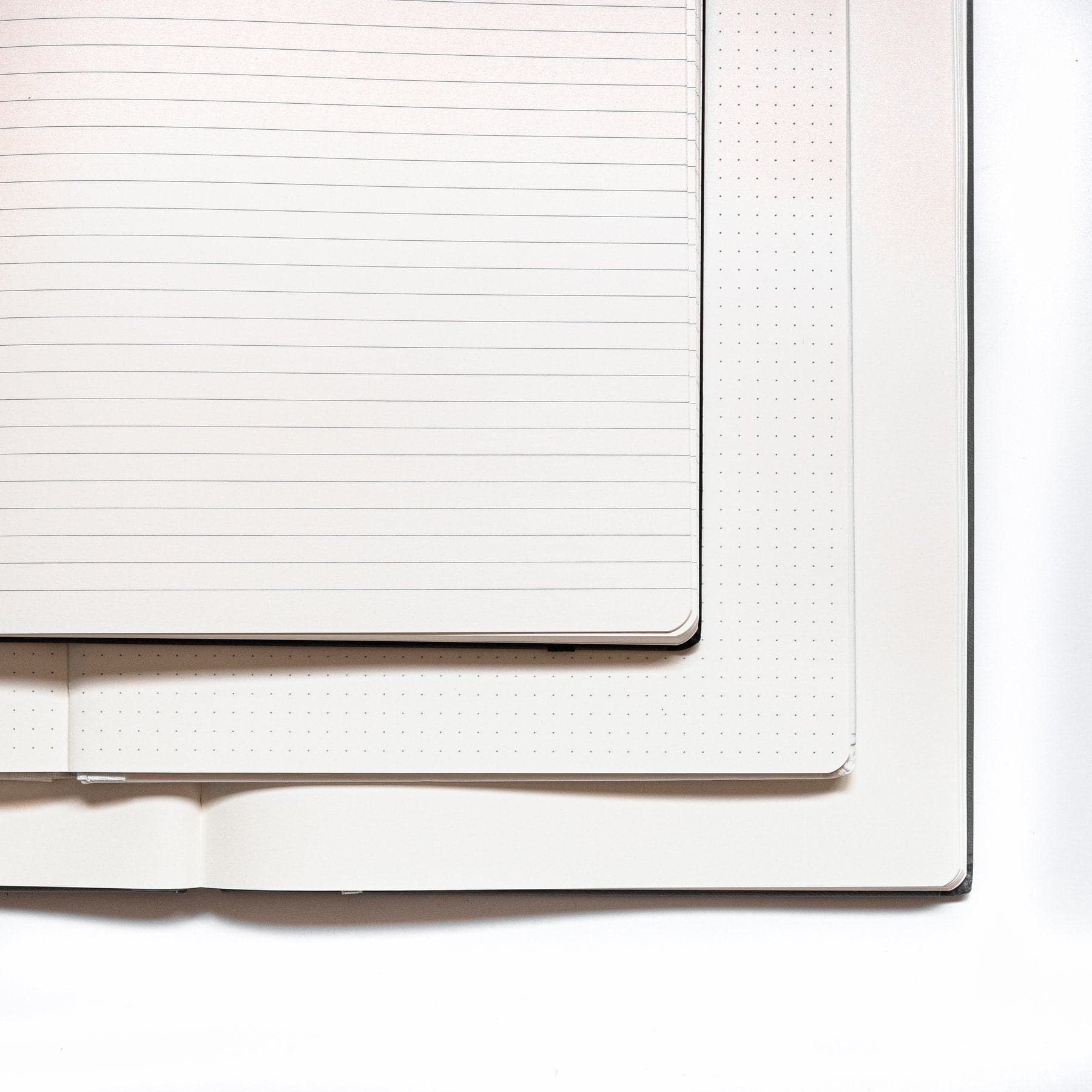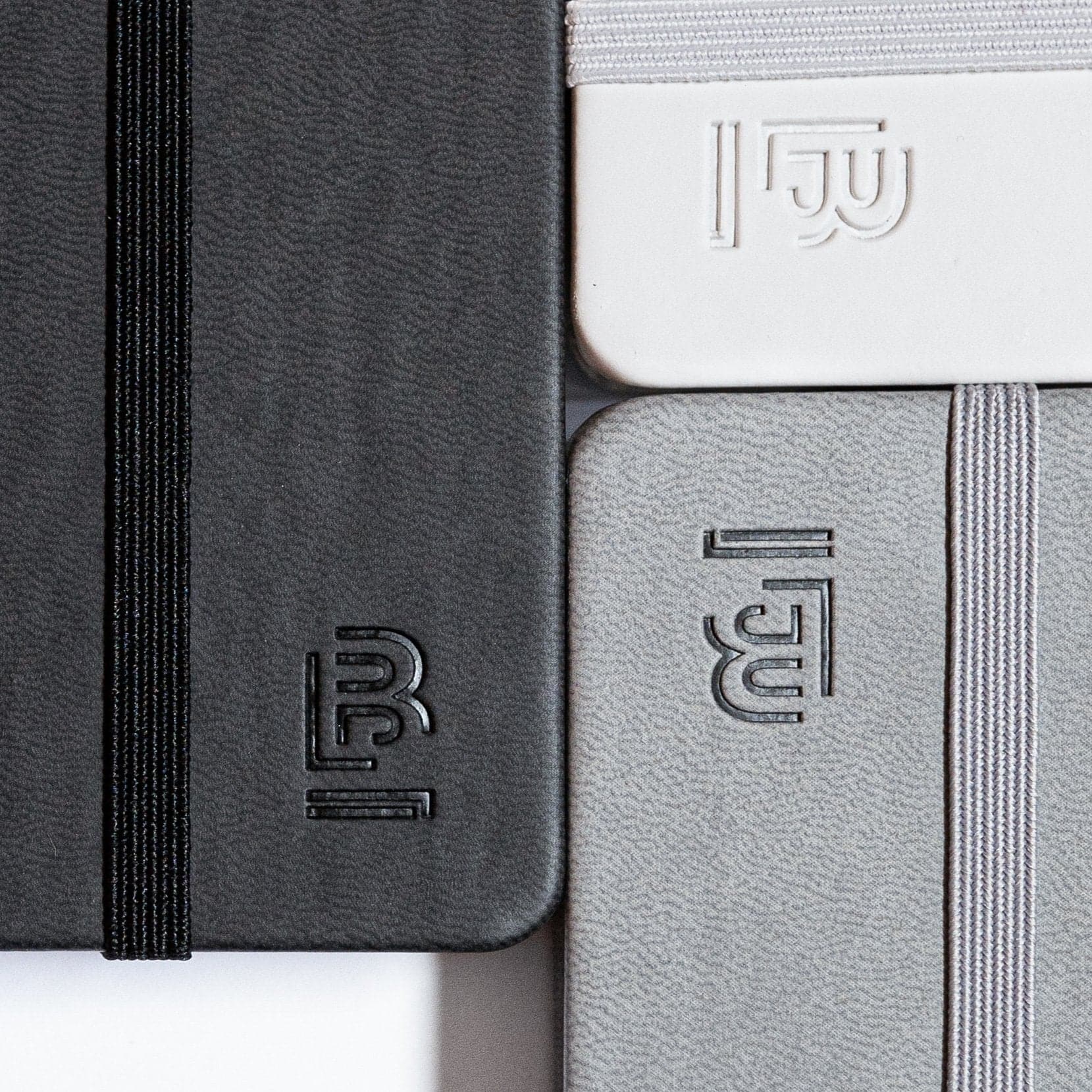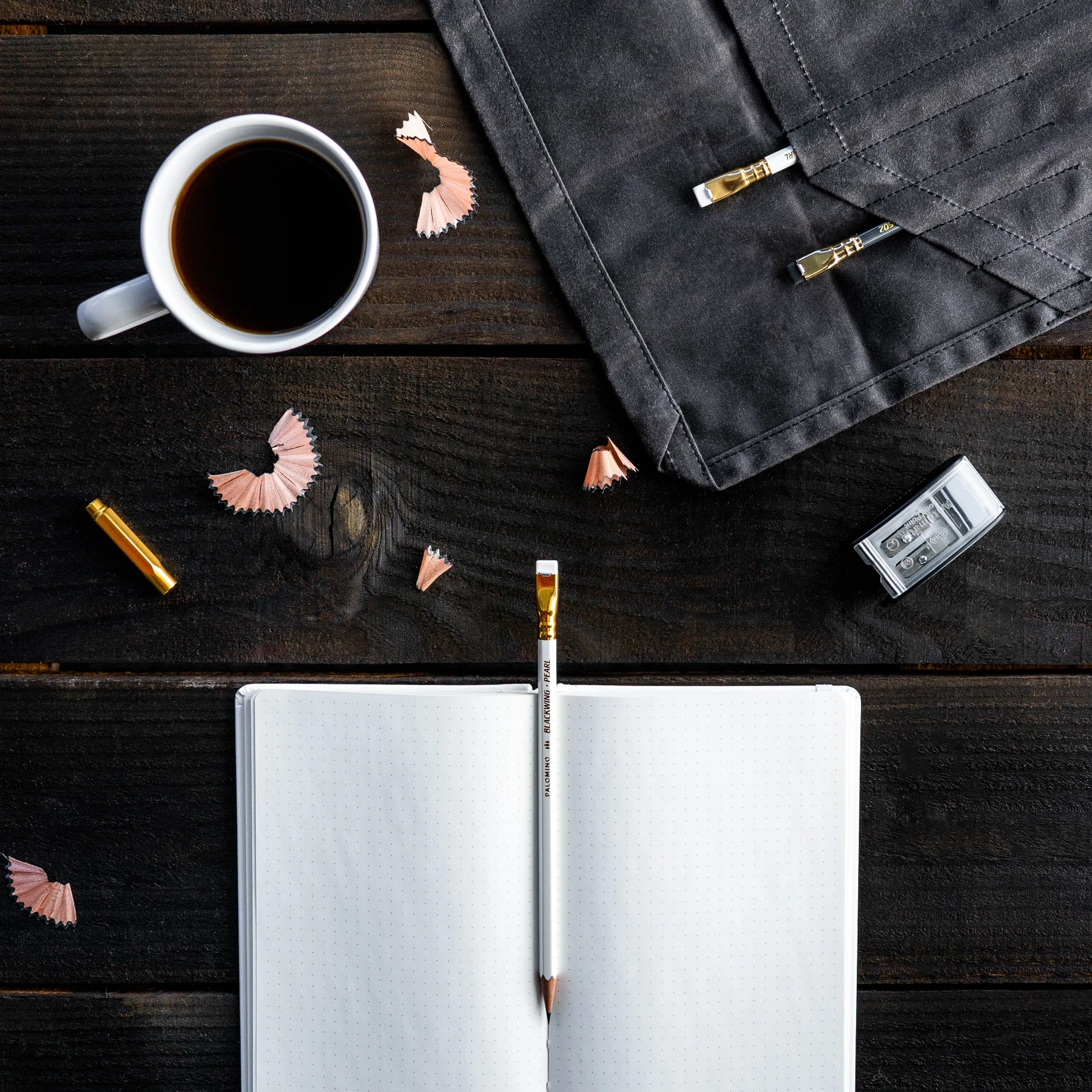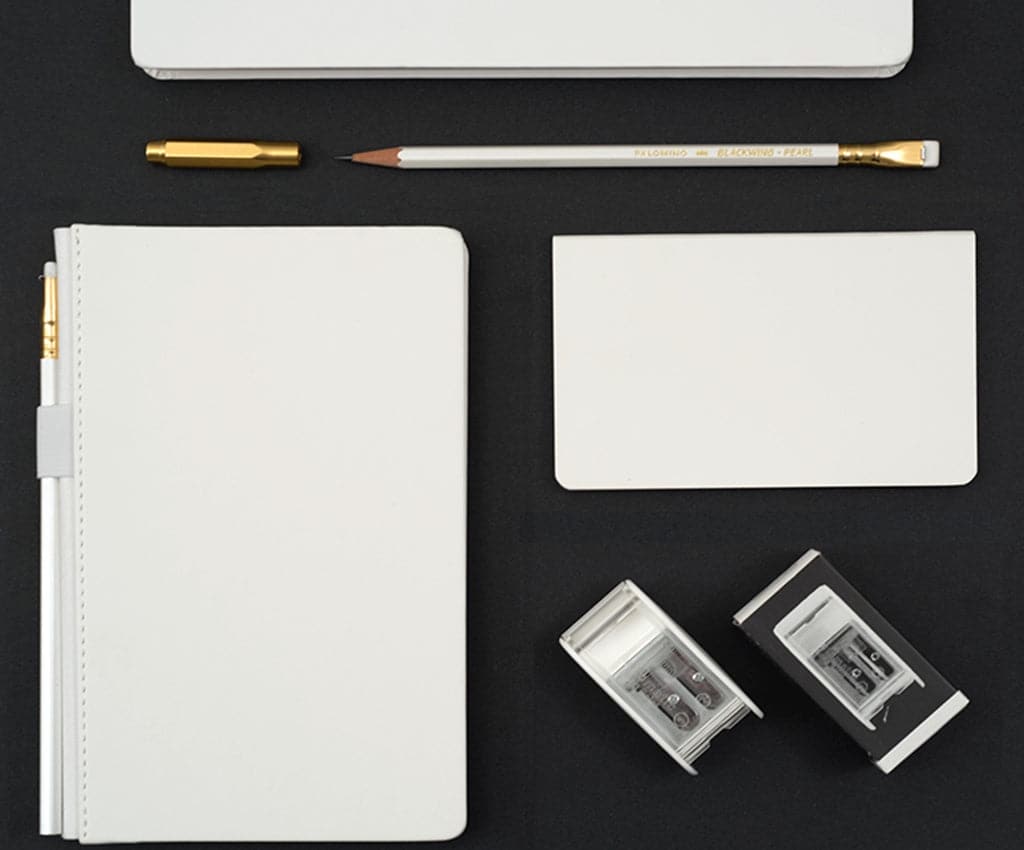 Blackwing Slate A5 Notebook + Pencil [White]
---
The perfect notebook for your Blackwing pencil, now available in a beautiful matte white hardcover.
160 pages
Dual-sewn binding
Wear-resistant matte white hardcover
Pencil holster
Available in ruled, blank or dot grid paper
Every Pearl Slate by Blackwing features 160 pages of high-quality, 100gsm paper, a durable dual-sewn binding, wear-resistant matte white hardcover, canvas spine that allows the notebook to lay flat, and unique pencil holster that comes loaded with a Blackwing Pearl pencil. The Pearl Slate is available in ruled, blank or dot grid paper. Each notebook measures 8.25 x 5 inches / 20.95 x 12.7 cm.