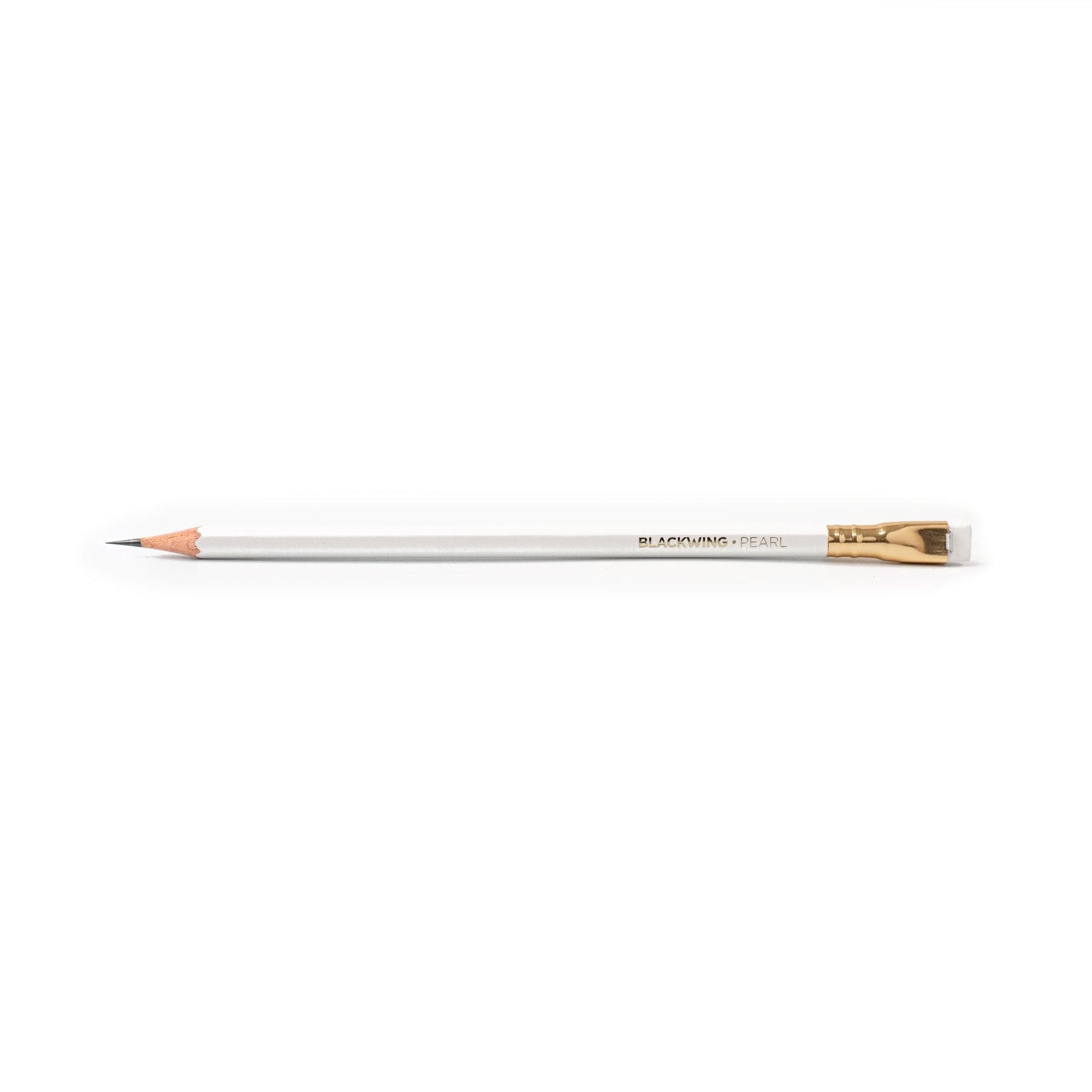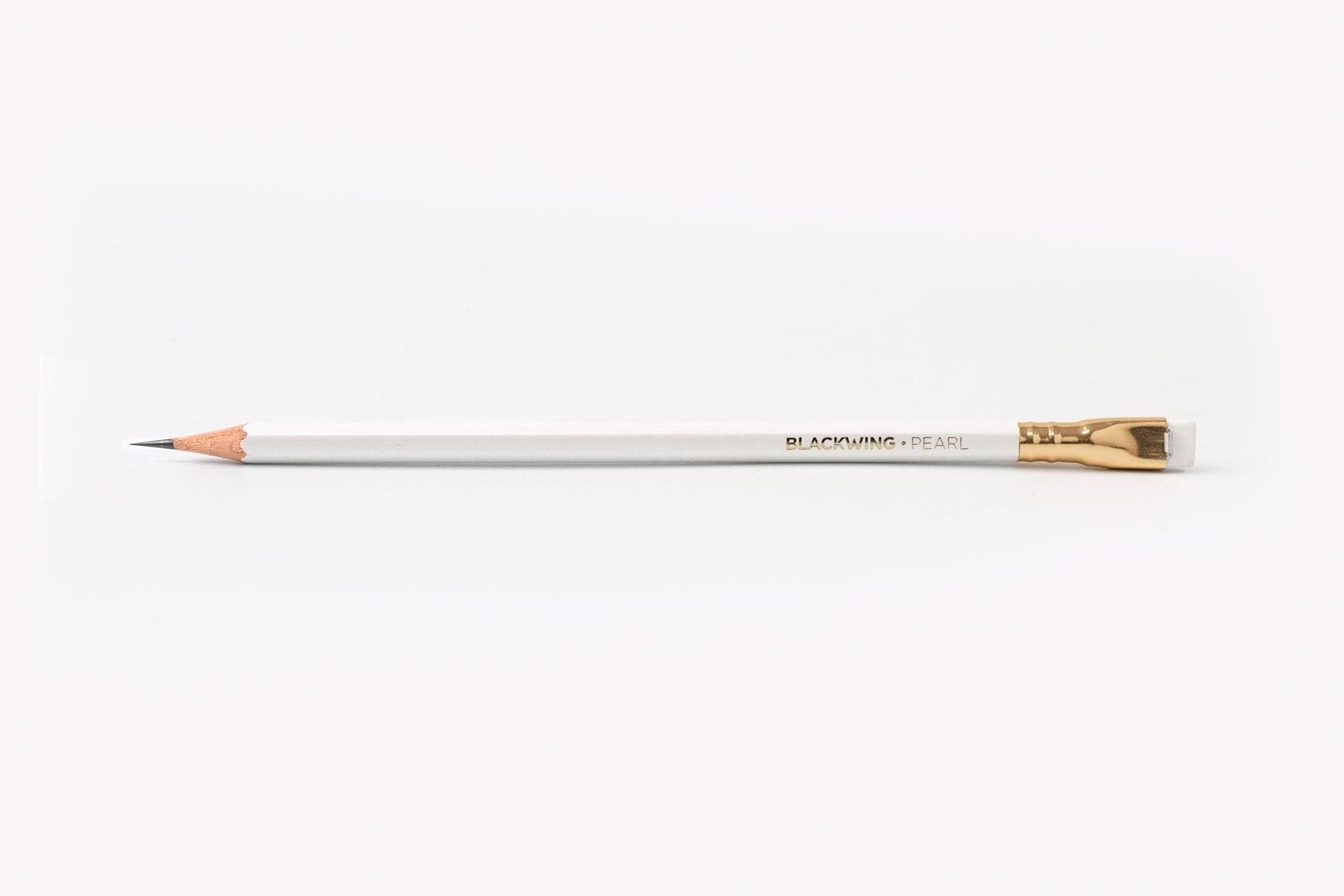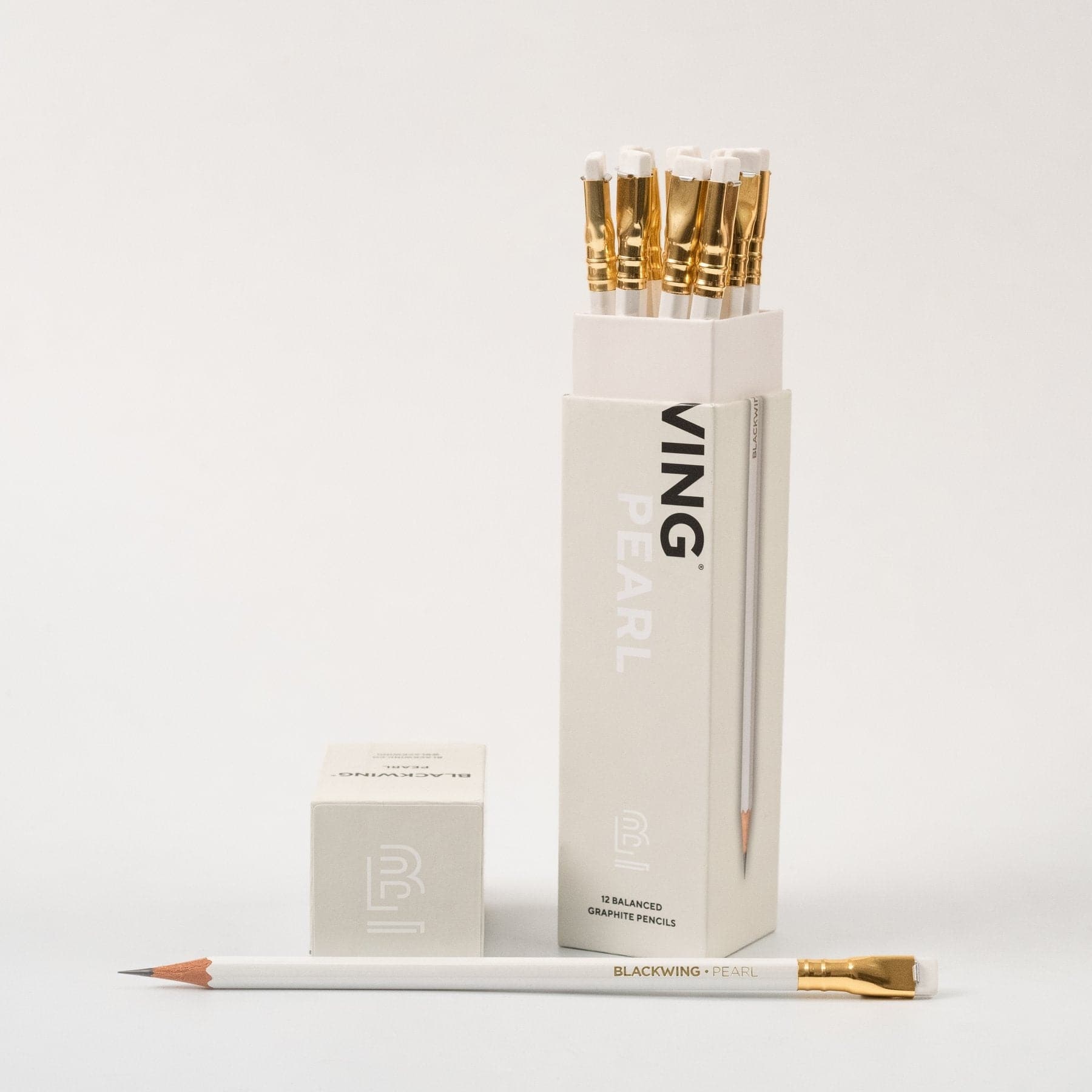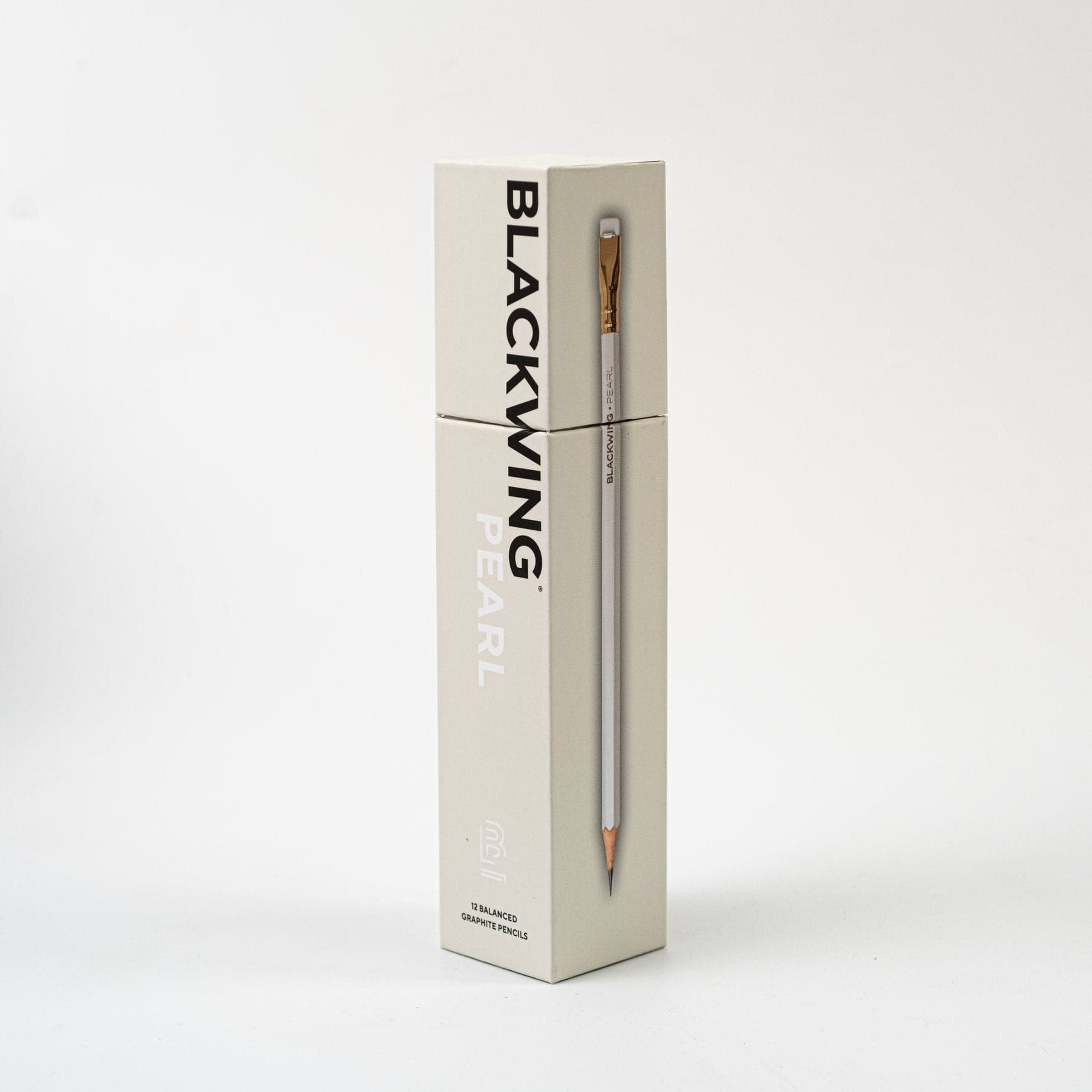 Blackwing Pearl Pencil (12 Pencils)
---
Claimed by many to be the best writing utensil in the world, Blackwing pencils are famous for the quality of graphite, iconic shape, replaceable eraser, and the men and women whose works they've inspired throughout the years. The Blackwing Pearl is a bit harder than the regular Blackwing, but still soft and dark: a perfect all-round pencil.
Please note: Blackwing has very recently changed their packaging. Although most orders will include their new version, some might still receive their previous design while stock lasts.
Box of 12 Blackwing Pearl Pencils
Soft lead, ideal for writing and drawing (similar to a 3B pencil)
Pearl white finish
Iconic square Blackwing ferrule in gold with a white eraser
Sleek design and satisfying to use
Gift box also doubles as a pencil cup
Made in Japan from renewable Californian incense-cedar

Some of the world's most legendary Grammy, Emmy, Pulitzer and Academy Award winners have created with Blackwing pencils. The list of known users includes John Steinbeck, Stephen Sondheim, Leonard Bernstein and Chuck Jones (who proudly used Blackwings to create Bugs Bunny and countless other Looney Tunes characters). Discontinued in 1998, the Blackwing Pencil is now making a comeback.