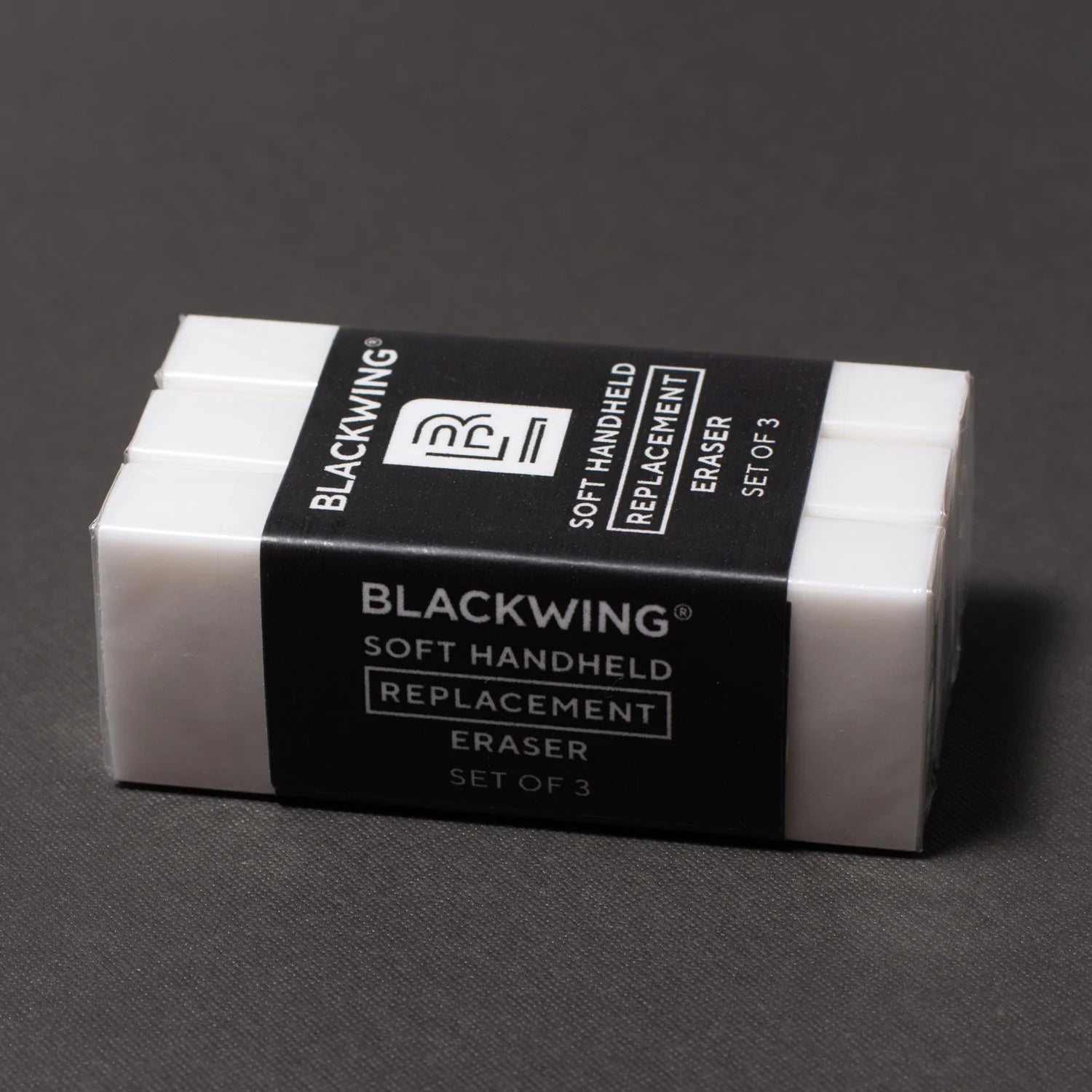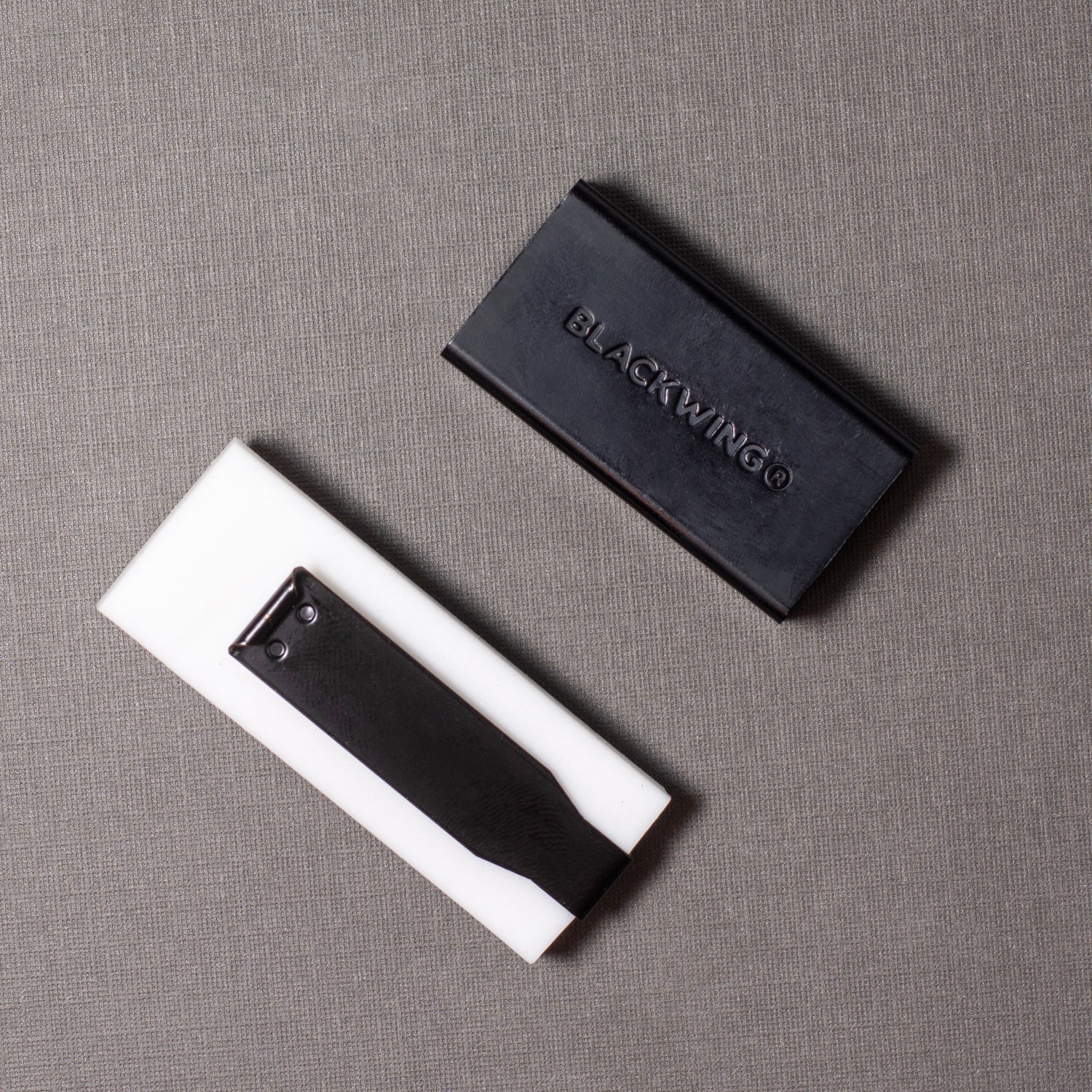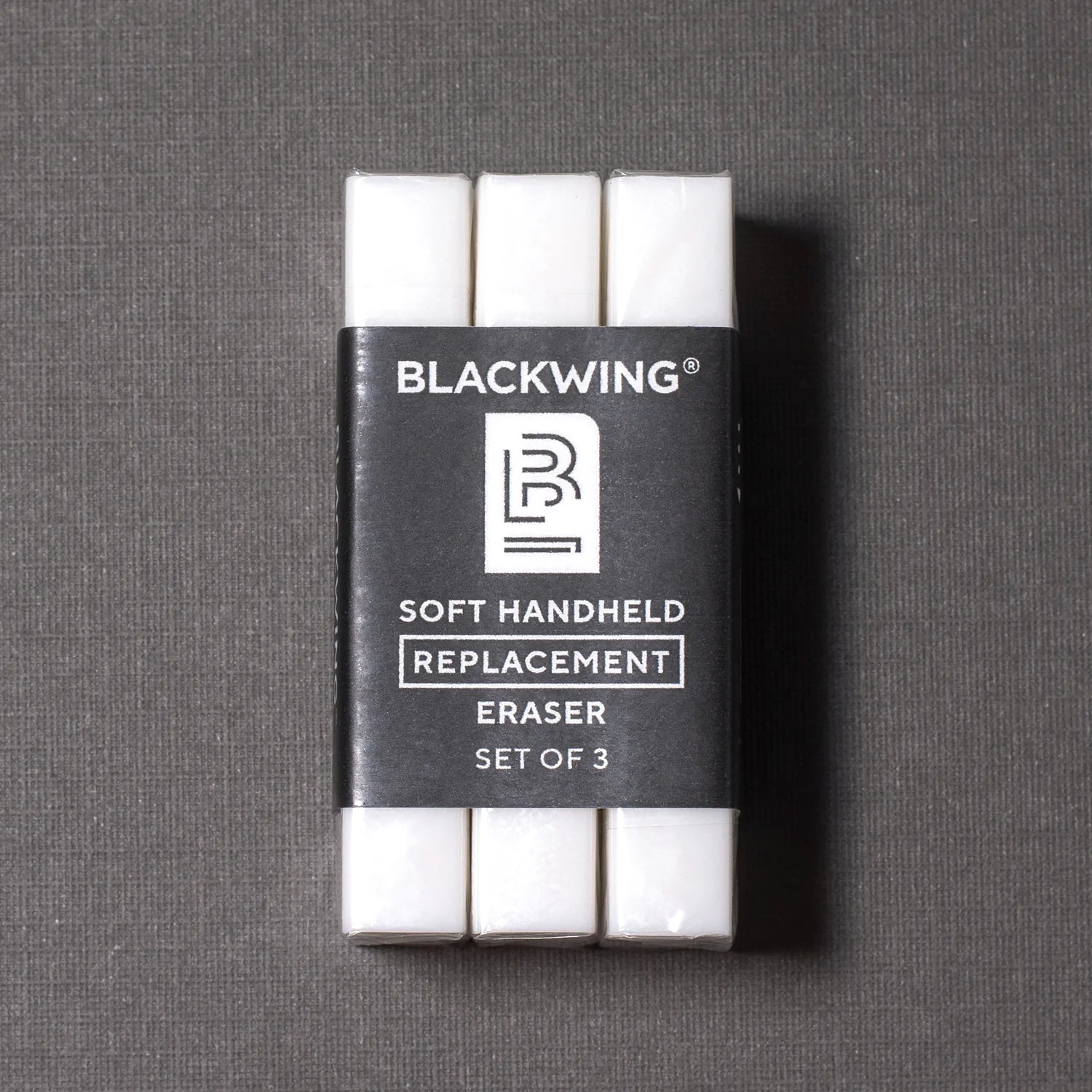 Blackwing Handheld Eraser Replacements
---
Each eraser is made of a specialized soft material that erases the dark lines of our graphite cleanly and easily. Use them with our durable aluminum holder that lets you get a solid grip while erasing. The jumbo-sized Blackwing clip also lets you extend the eraser as you use it.
These replacement erasers are designed to be used with our Soft Handheld Eraser + Holder. 

The eraser replacements are sold in multiples of 3 packs. Each pack contains 3 erasers.