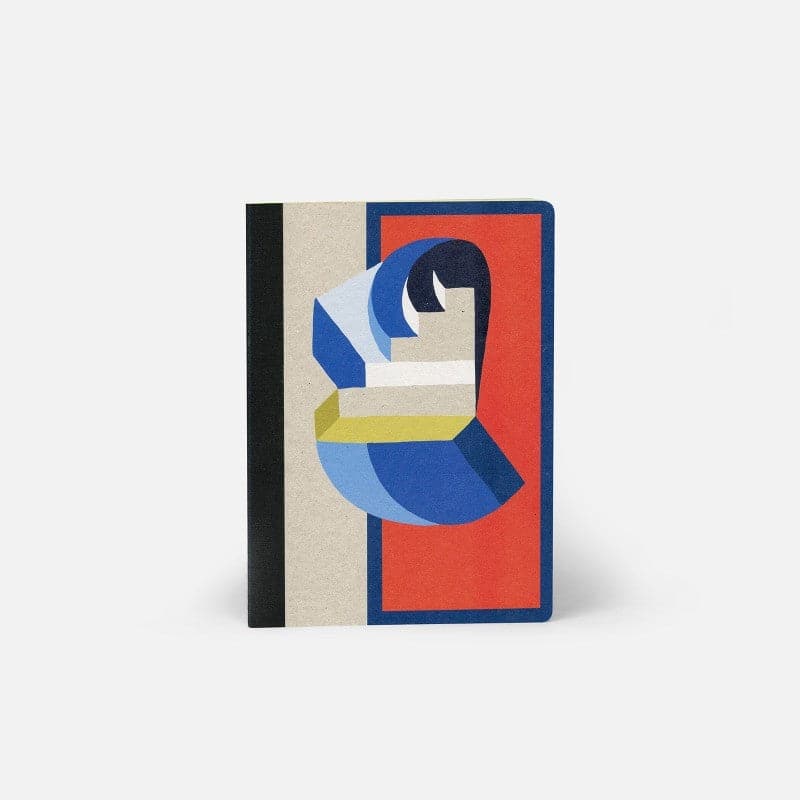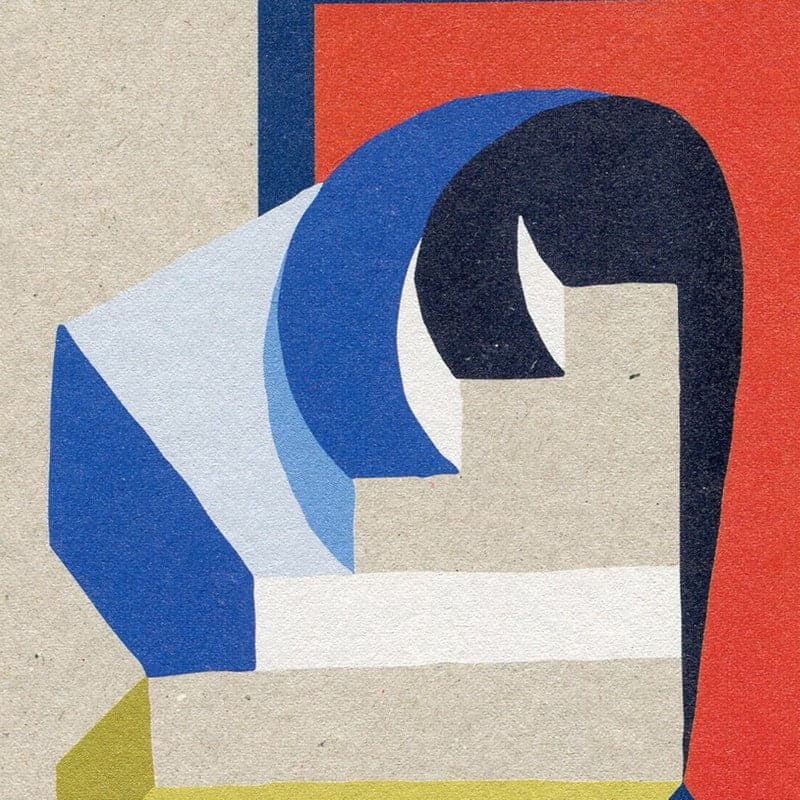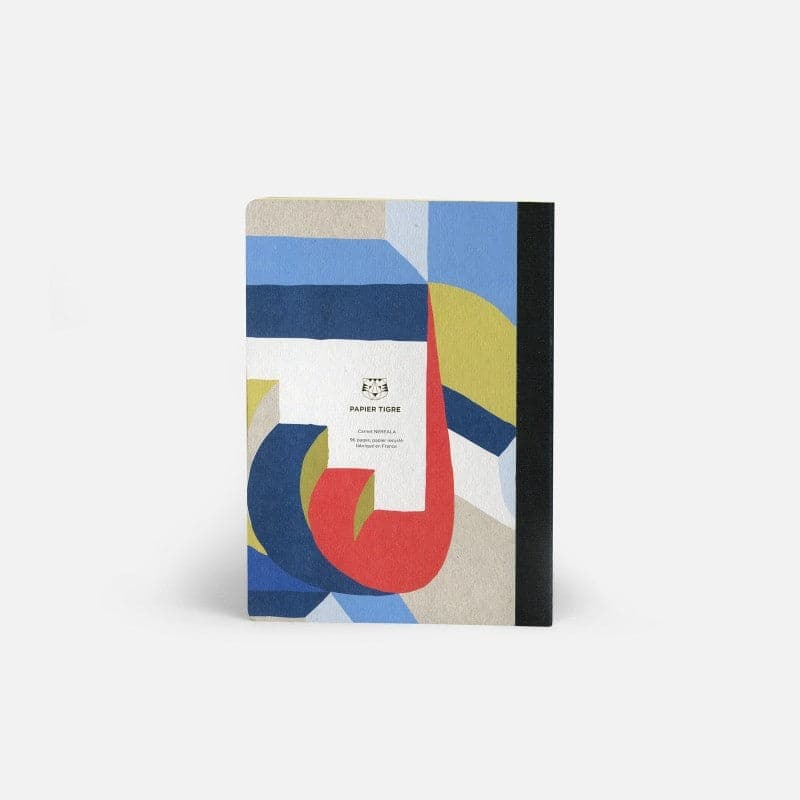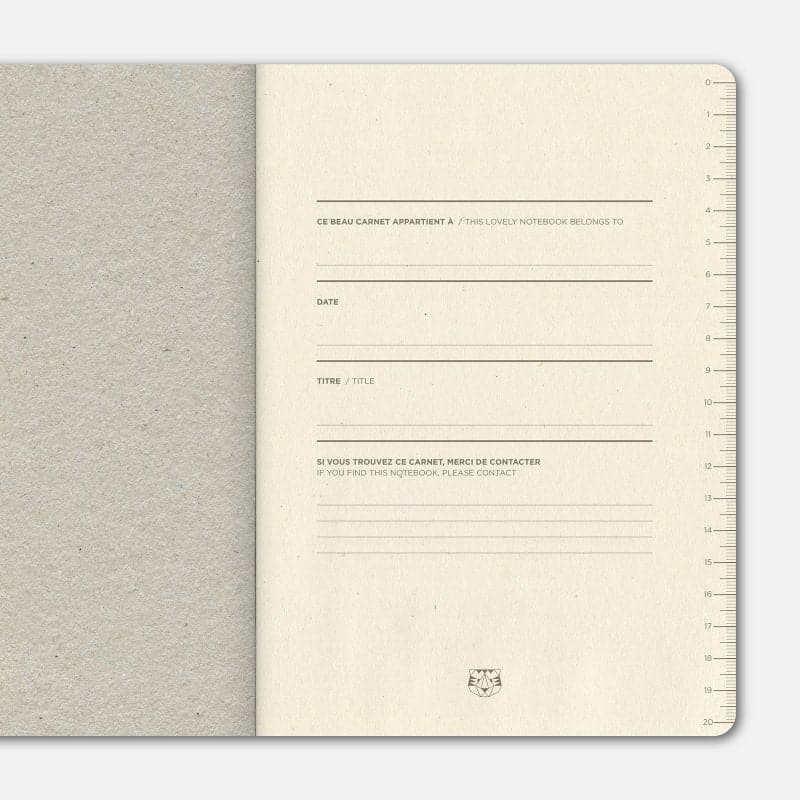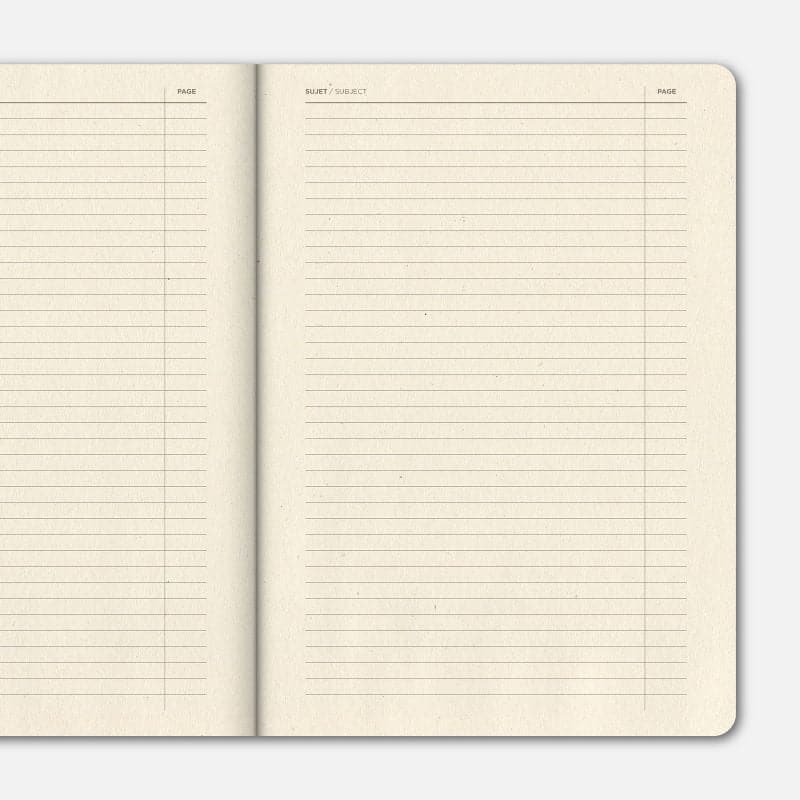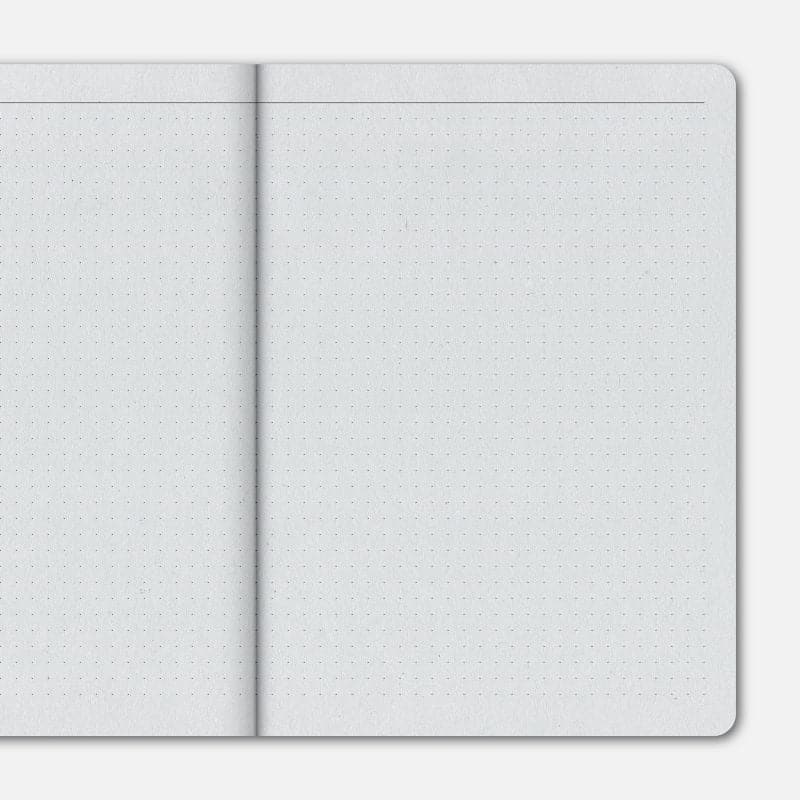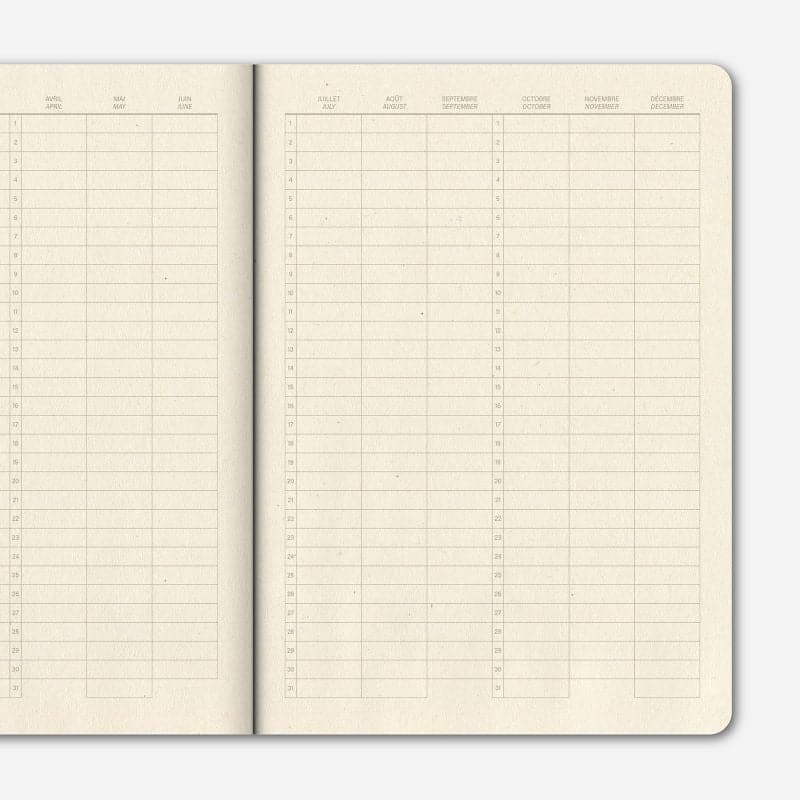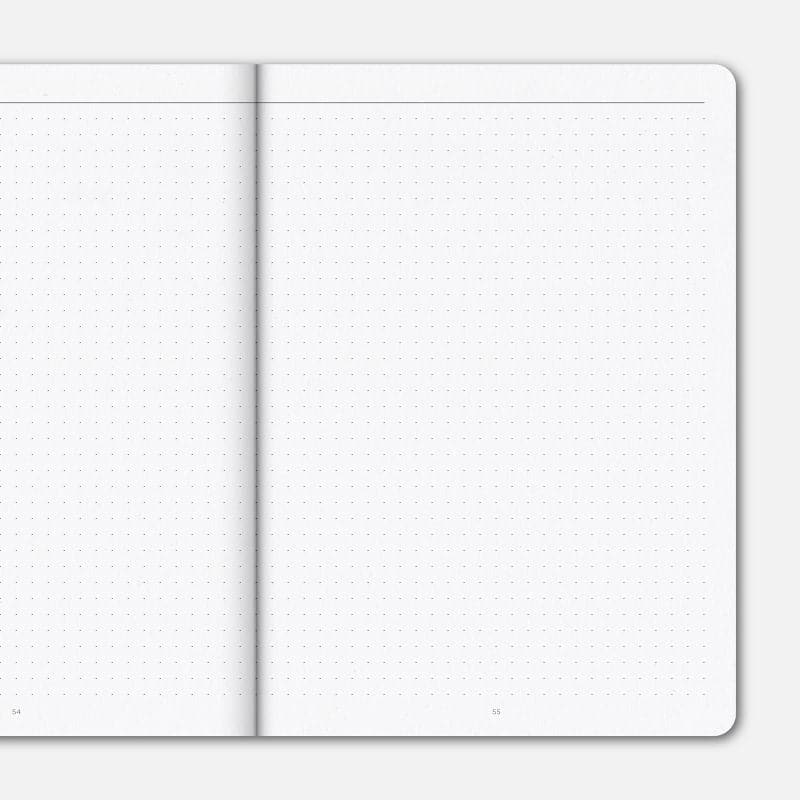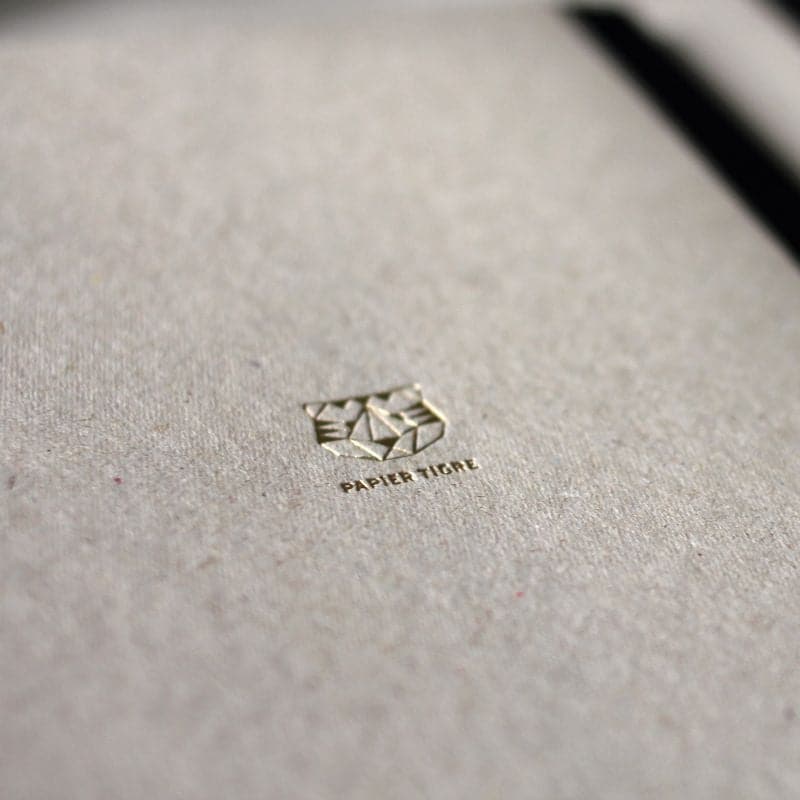 Papier Tigre Notebook (A5, Mixed) - Stuparo
---
Papier Tigre Stuparo Notebook. Write, draw and brag at the office and at home with this awesome notebook made in France on recycled papers. Custom the inside numbered pages with the useful summary pages: create the perfect travel diary, a meticulous cookbook, or even a well-organized work or creative journal.
Cover page - 2 pages index - 2 pages perpetual calendar - numbered pages - 3 different papers inside
A5 Papier Tigre Stuparo Notebook.
Made in France.
Recycled paper.
Perfect for journaling.
Soft cardboard cover.
96 pages.
Linen binding.