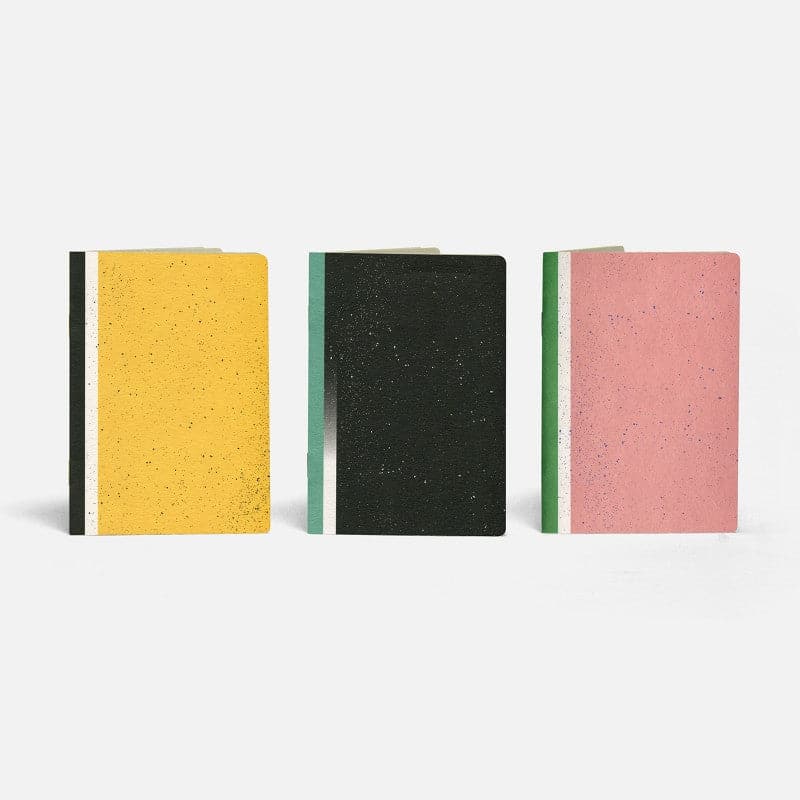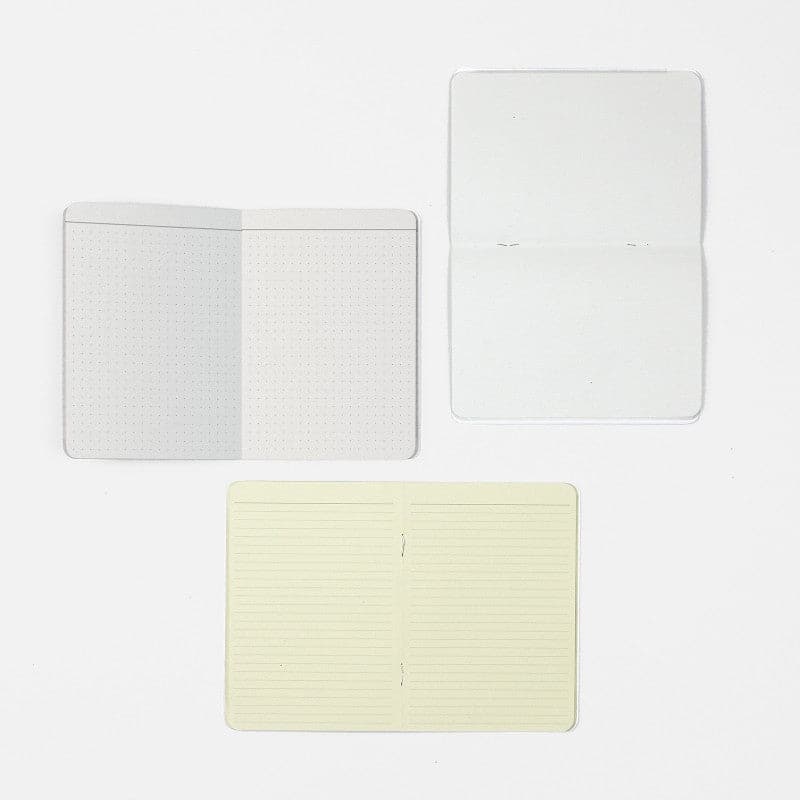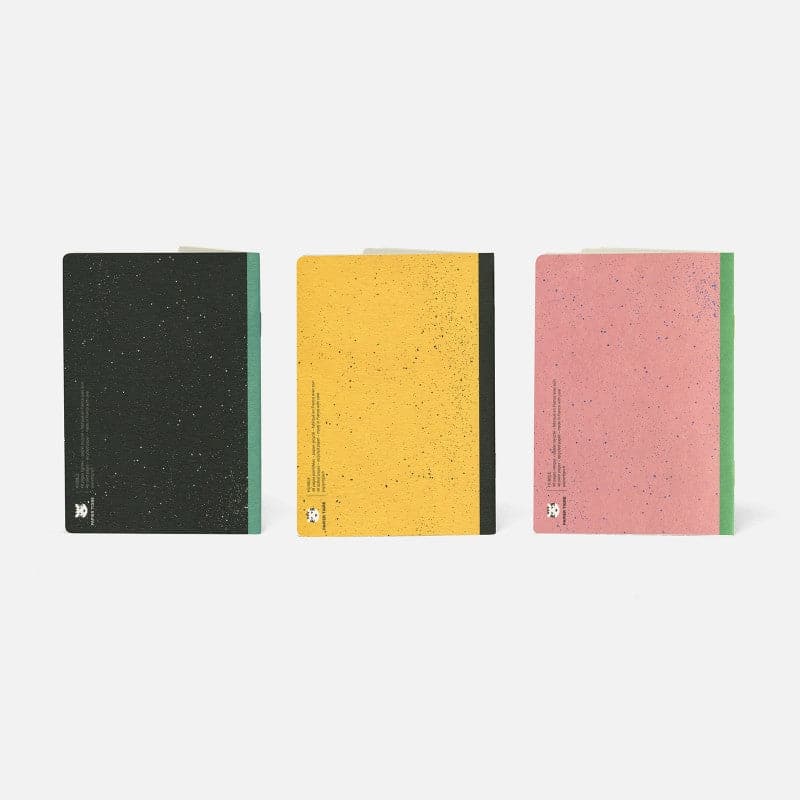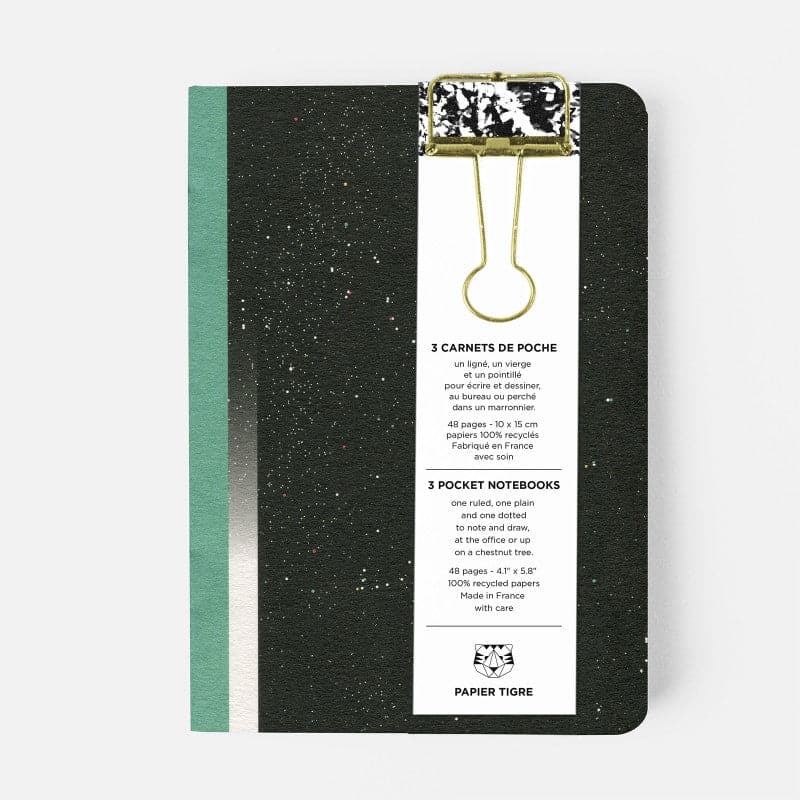 Papier Tigre Hubble Notebooks (A6, Mixed) - Set of 3
---
3 pocket notebooks - one ruled, one plain and one dotted - for writing and drawing, at the office or up on a chestnut tree.
Set of 3 notebooks.
A6 size.
48 pages each.
Eco friendly.
Soft cardboard covers.
1 ruled + 1 plain + 1 dotted + 1 bulldog clip.
Recycled paper and cardboard.
Made in France.
Papier Tigre celebrated the 50th anniversary of the first step on the Moon with a collection of notebooks dedicated to space. With Lighting effects, suspended forms, shadows, distortion of everyday objects and sci-fi movies, we invite you to explore new territories, new realities. Infinity is now at your fingertips.
Hubble is inviting us to put on our little mental telescope and see beyond what we can guess with our naked eye, beyond the stars.