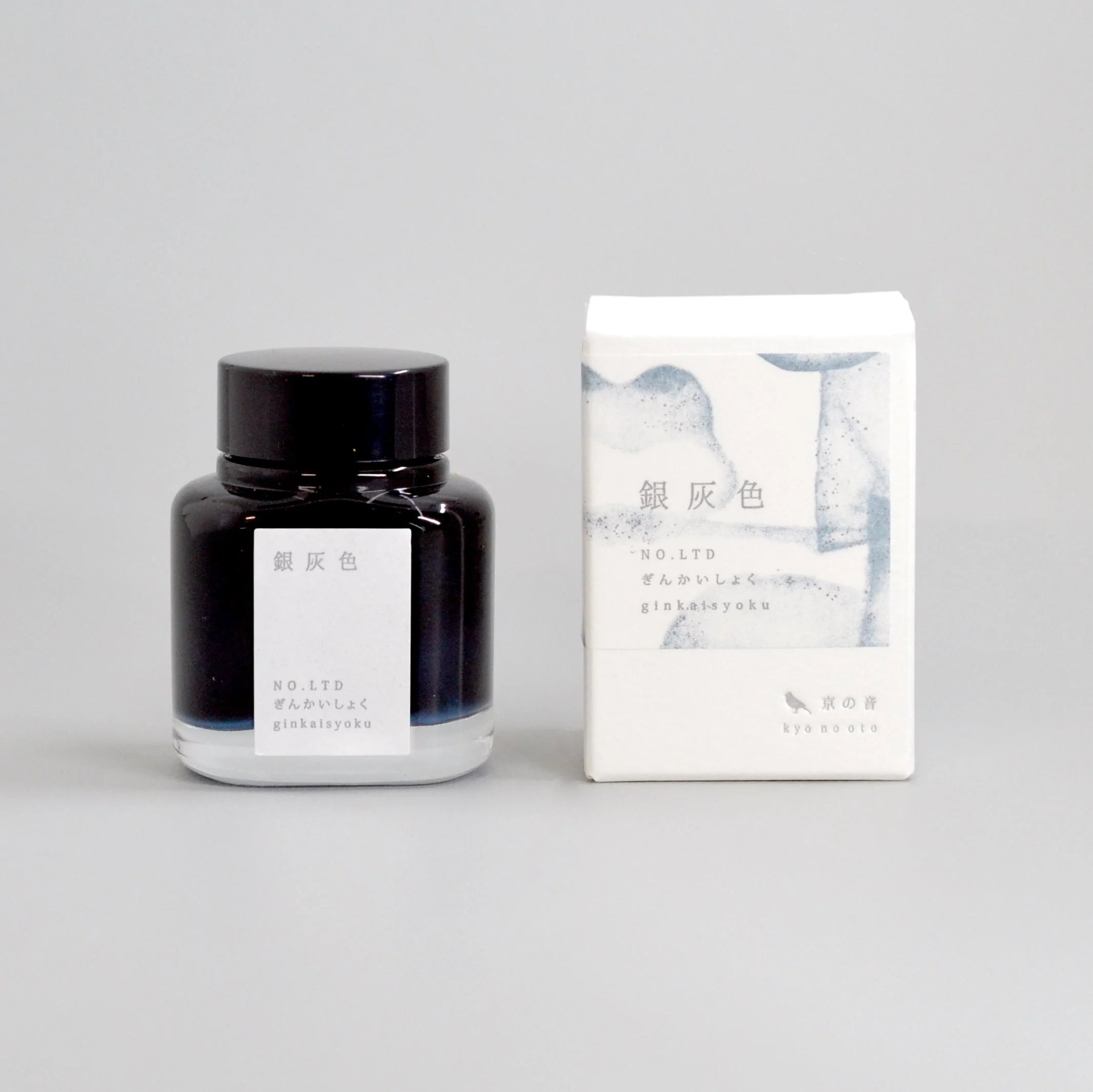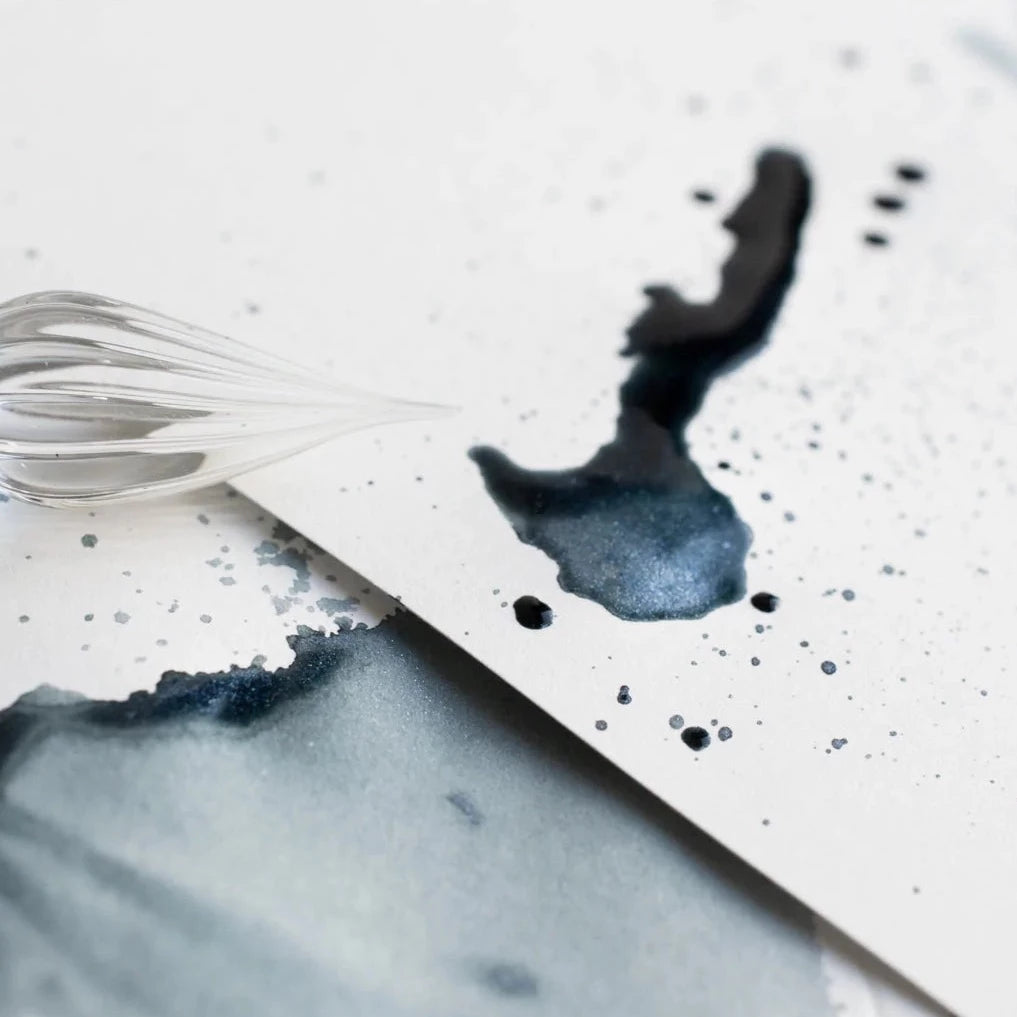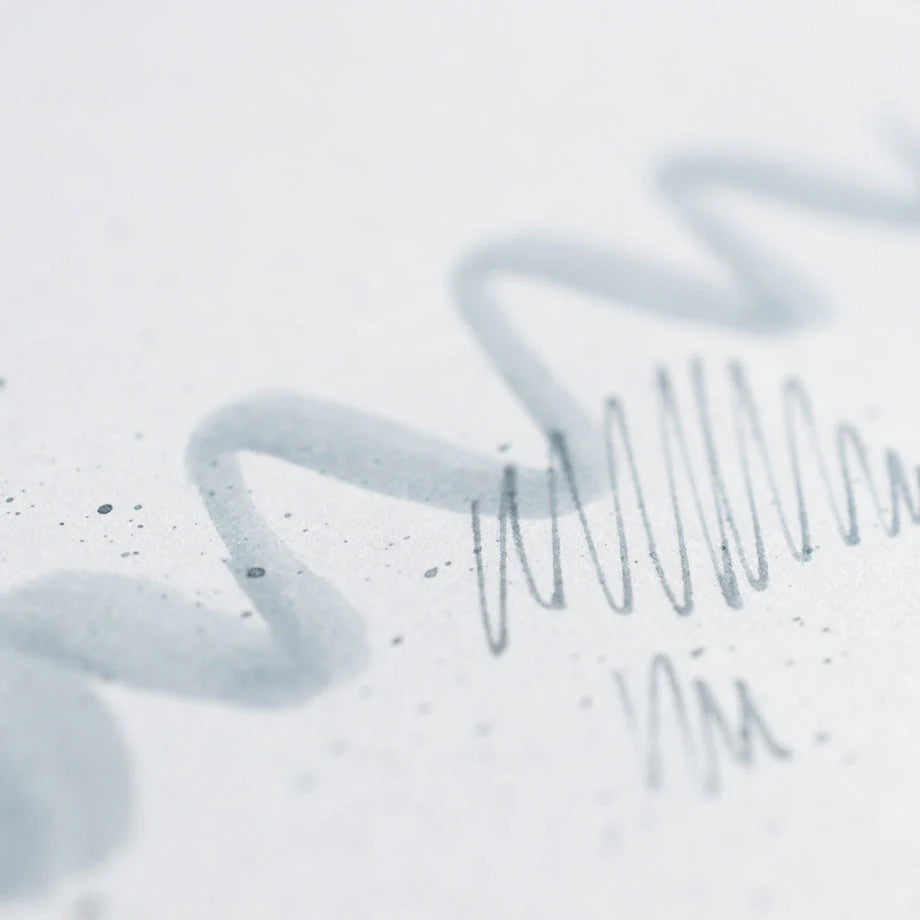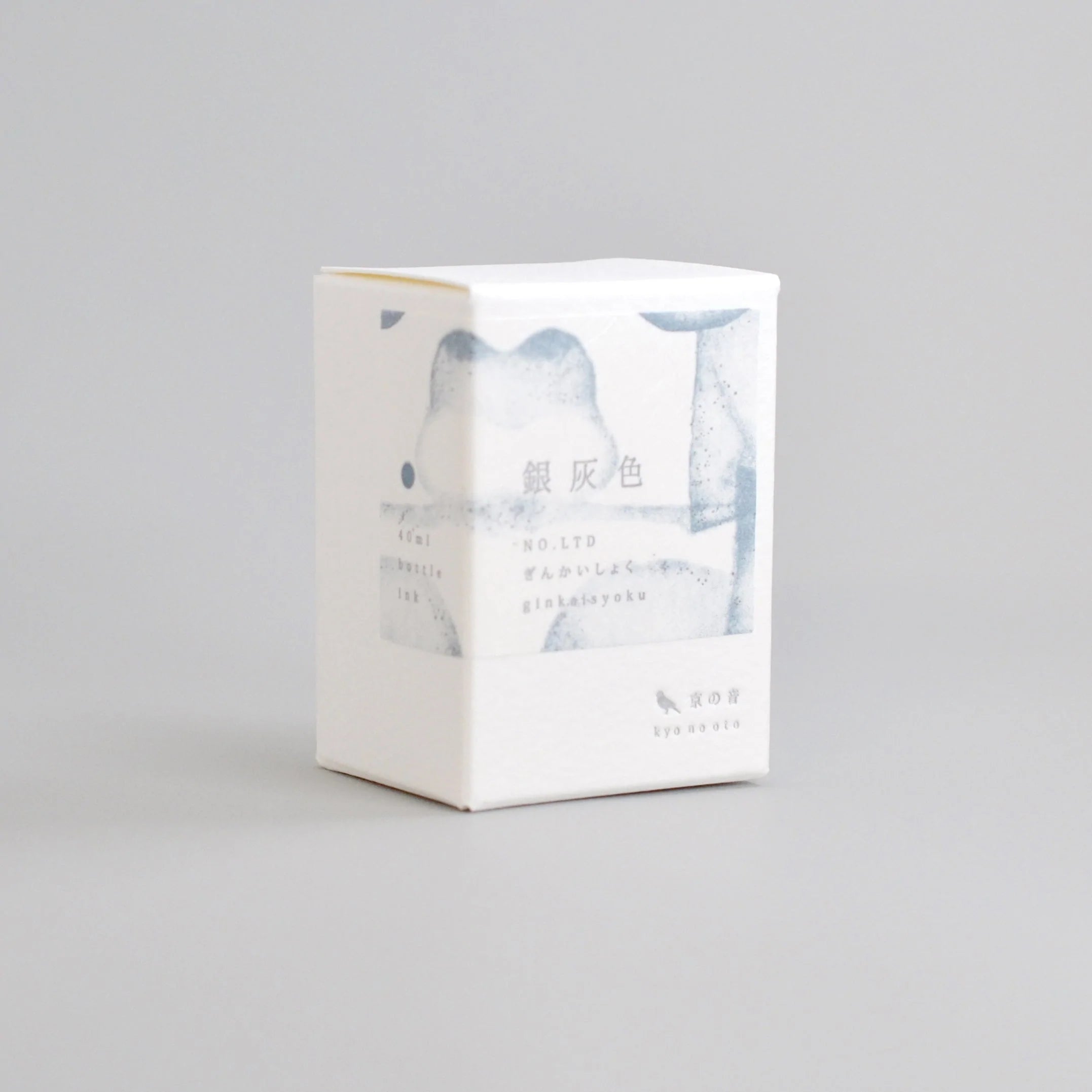 Kyoto Ink KYO NO OTO Limited Edition Pearly Silver Ash
---
Made in Kyoto according to traditional Japanese dyeing techniques dating back to the Heian era (roughly 1000 years ago), these beautiful water-based fountain pen inks are a pleasure to write with as well as the expression of rich ancient history.
Kyoto Ink
40ml
Contains very fine ink for a shimmery effect
Ideal to use with dip pens
This new ink contains Pearly powder inside grey and ash colour base ink colours. Blended with Silvery and Blue-silver powder together.
Due to glitter particles contained within the ink, we do not recommend using this ink with fountain pens. This is because the glitter particles might settle inside the pen and will not allow the ink to flow through, as well as being difficult to remove and clean thoroughly from within the feeder of the fountain pen. Ideally, this ink should be used with a glass pen, a brush or a dip pen.