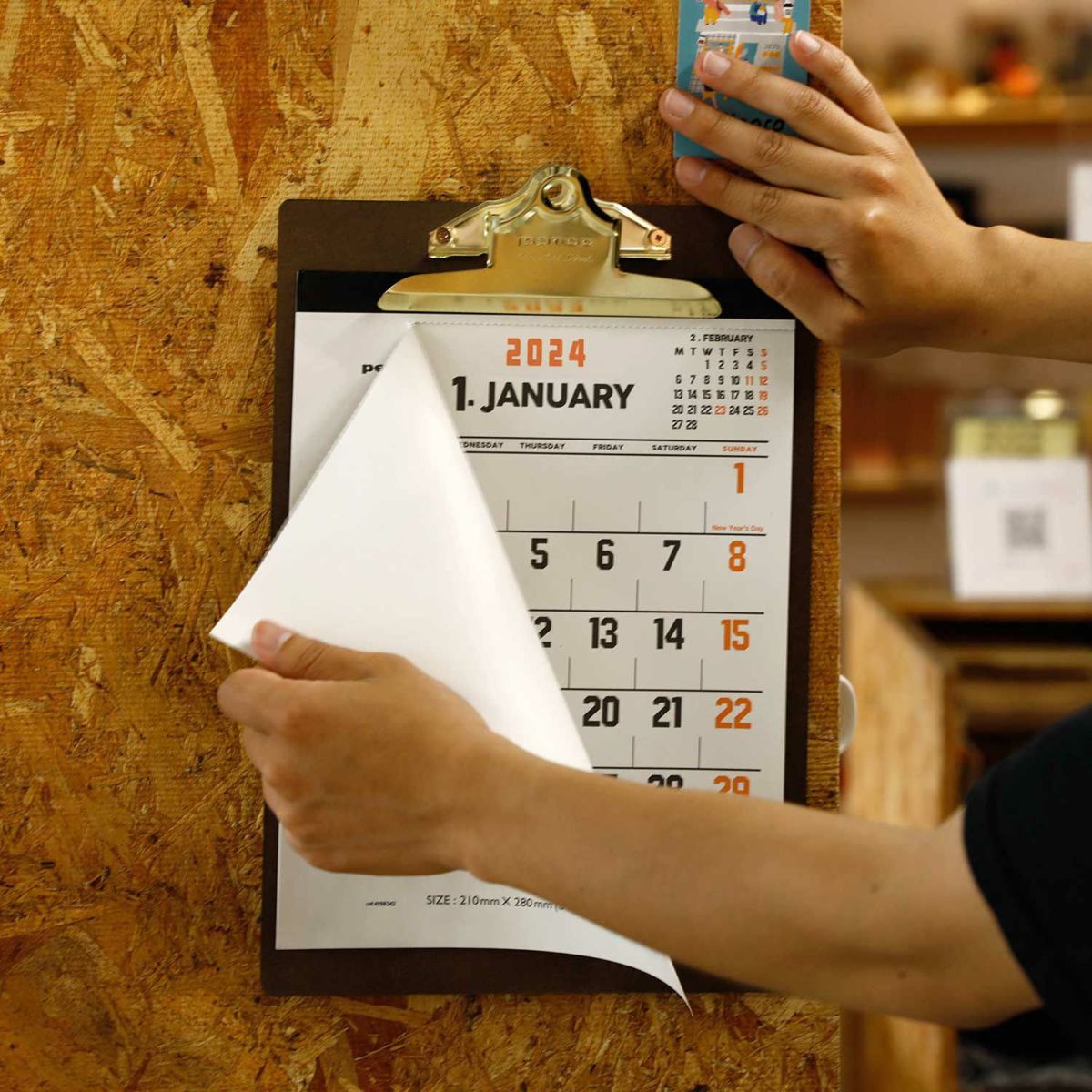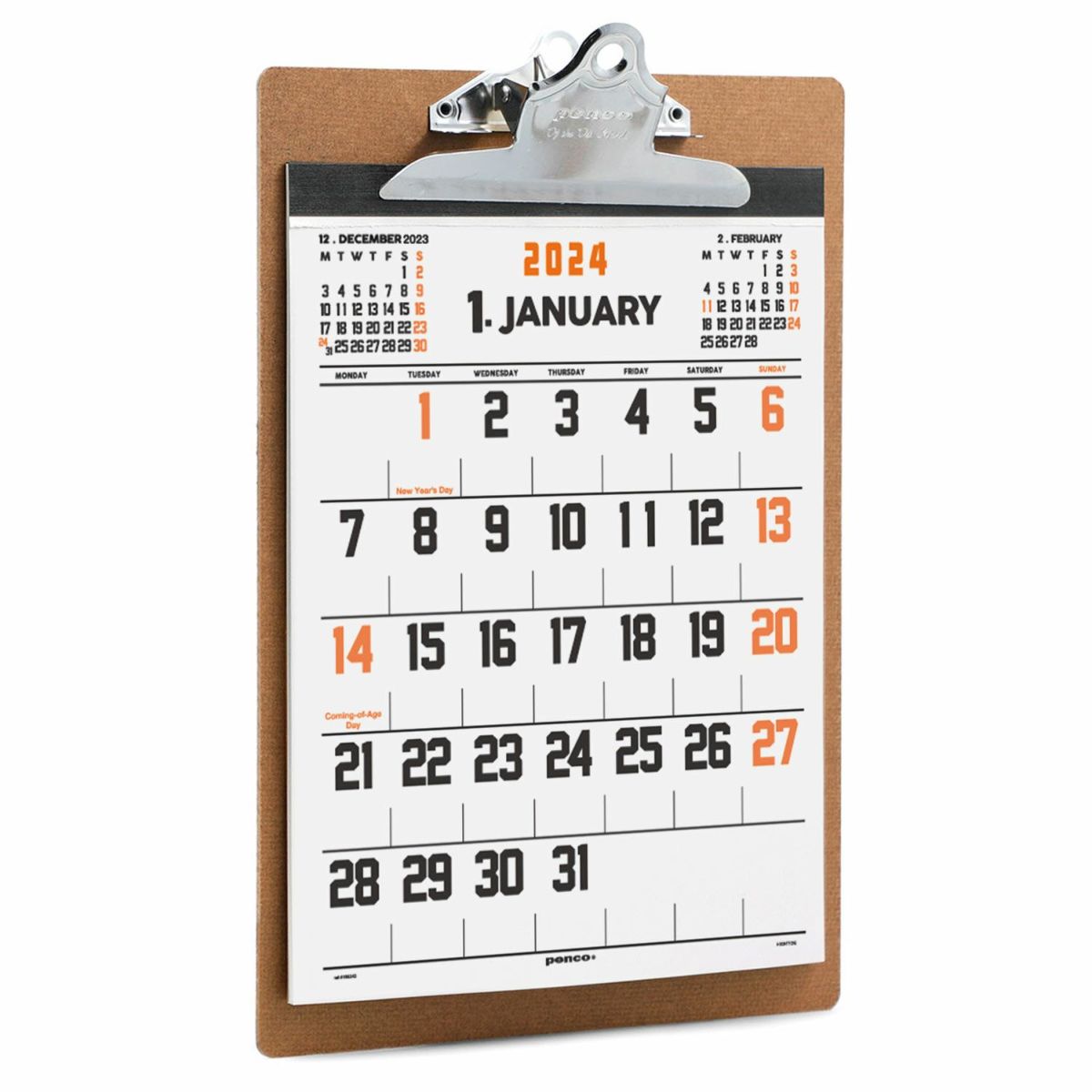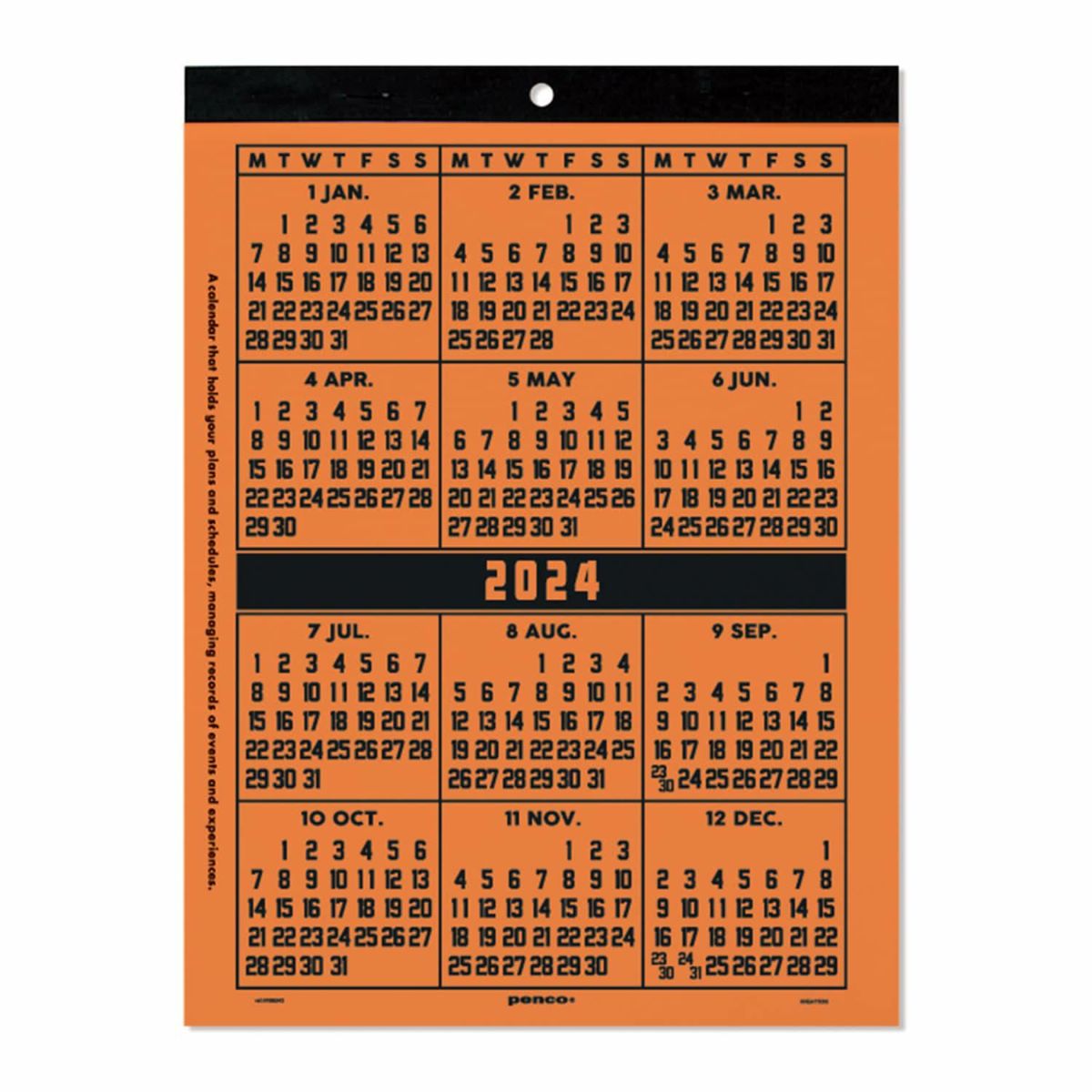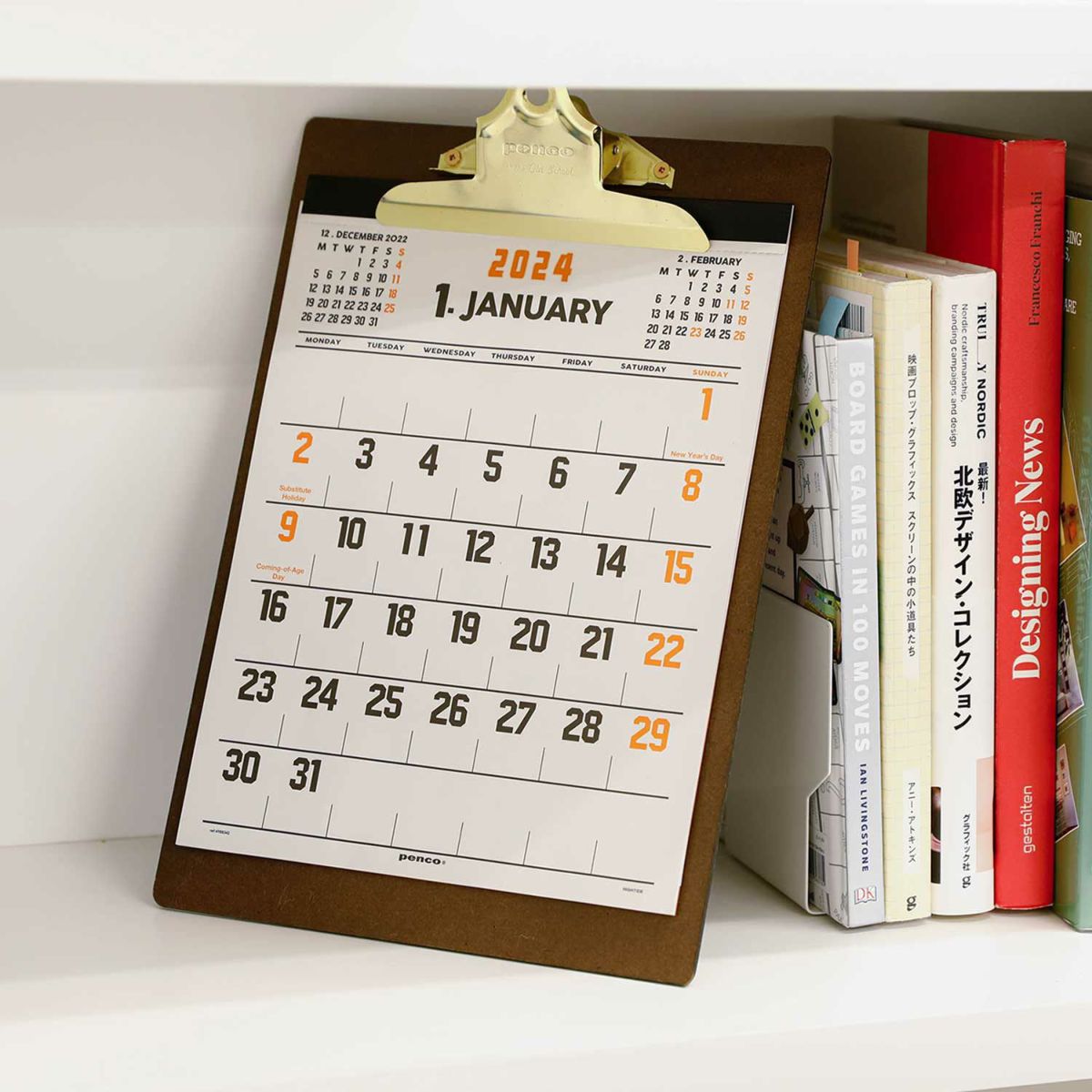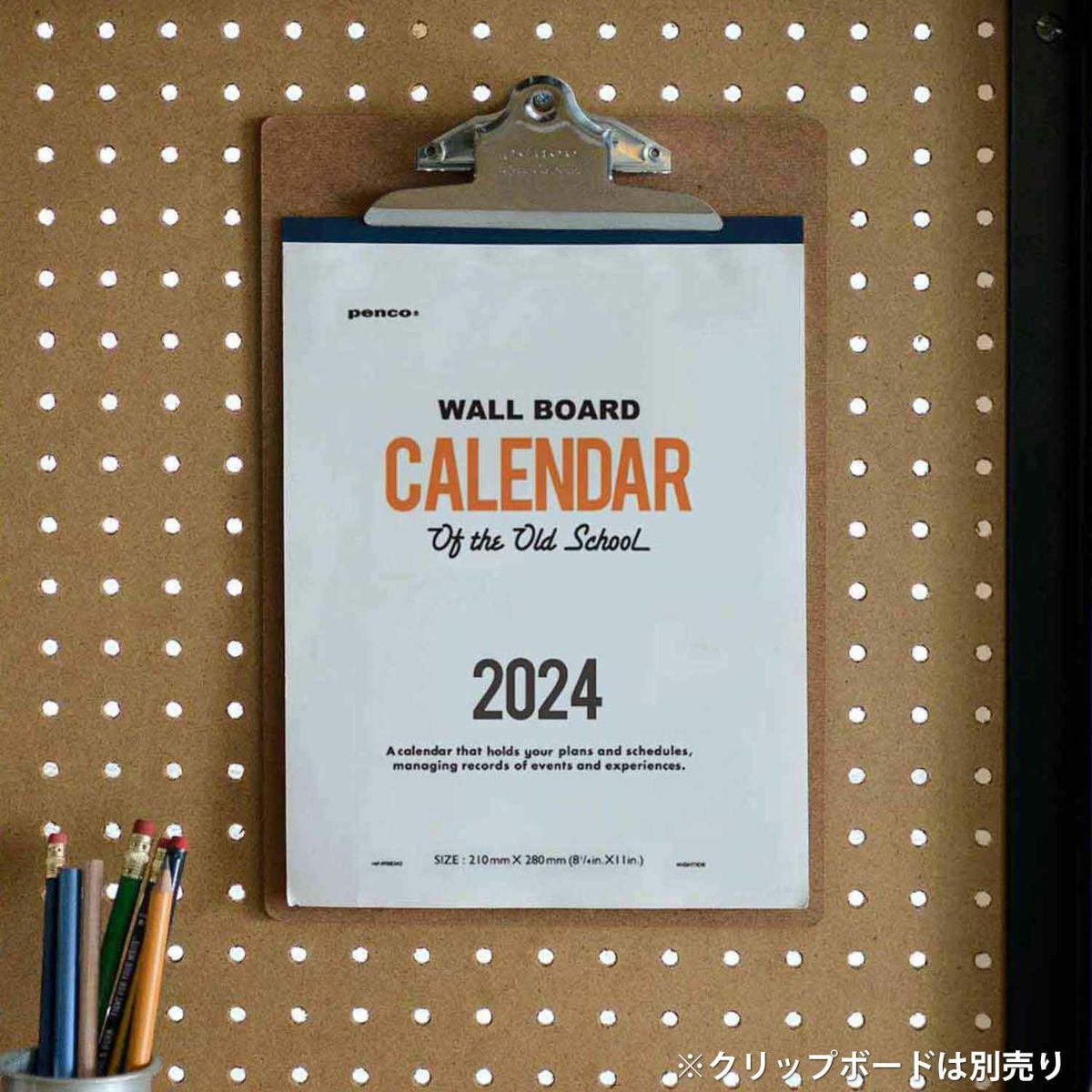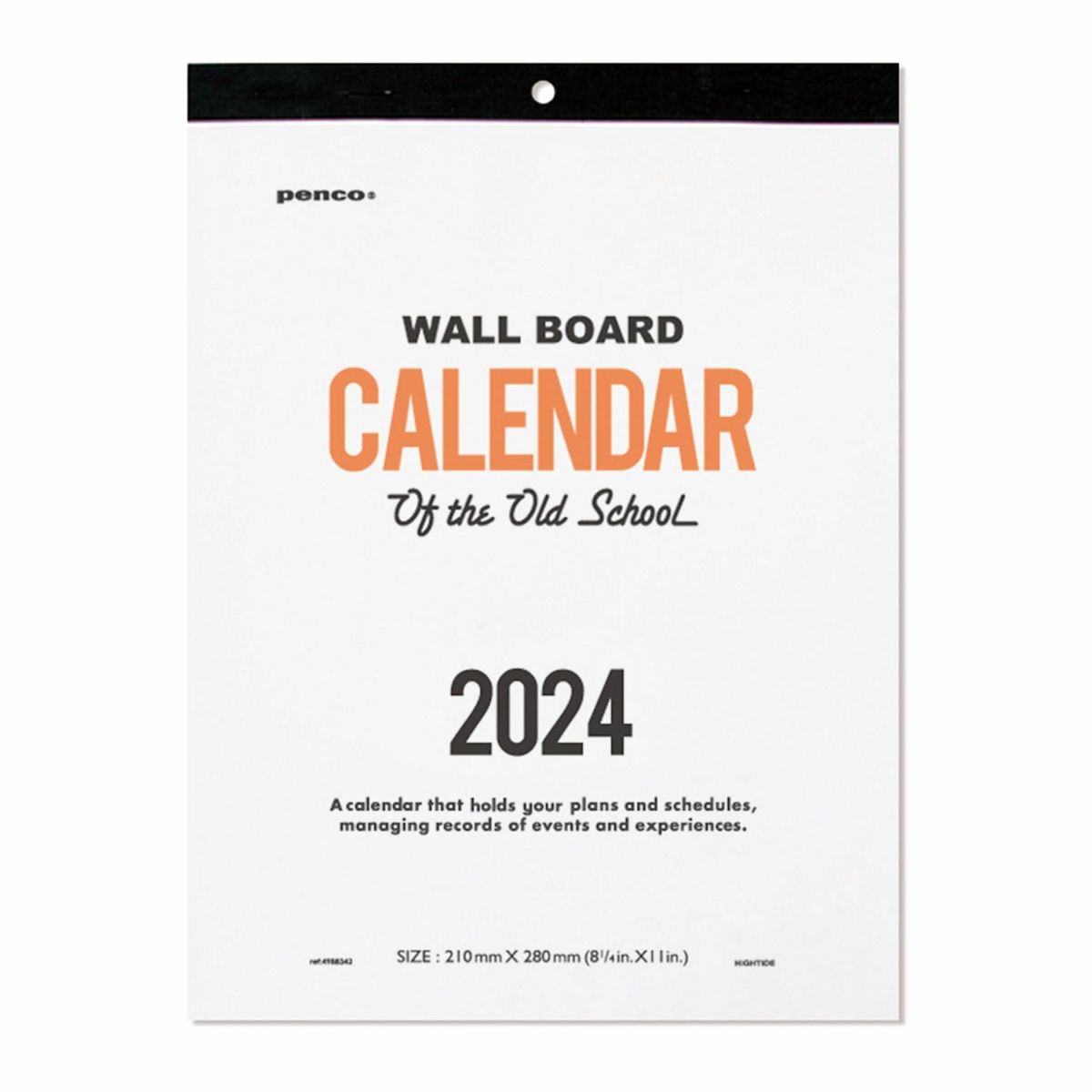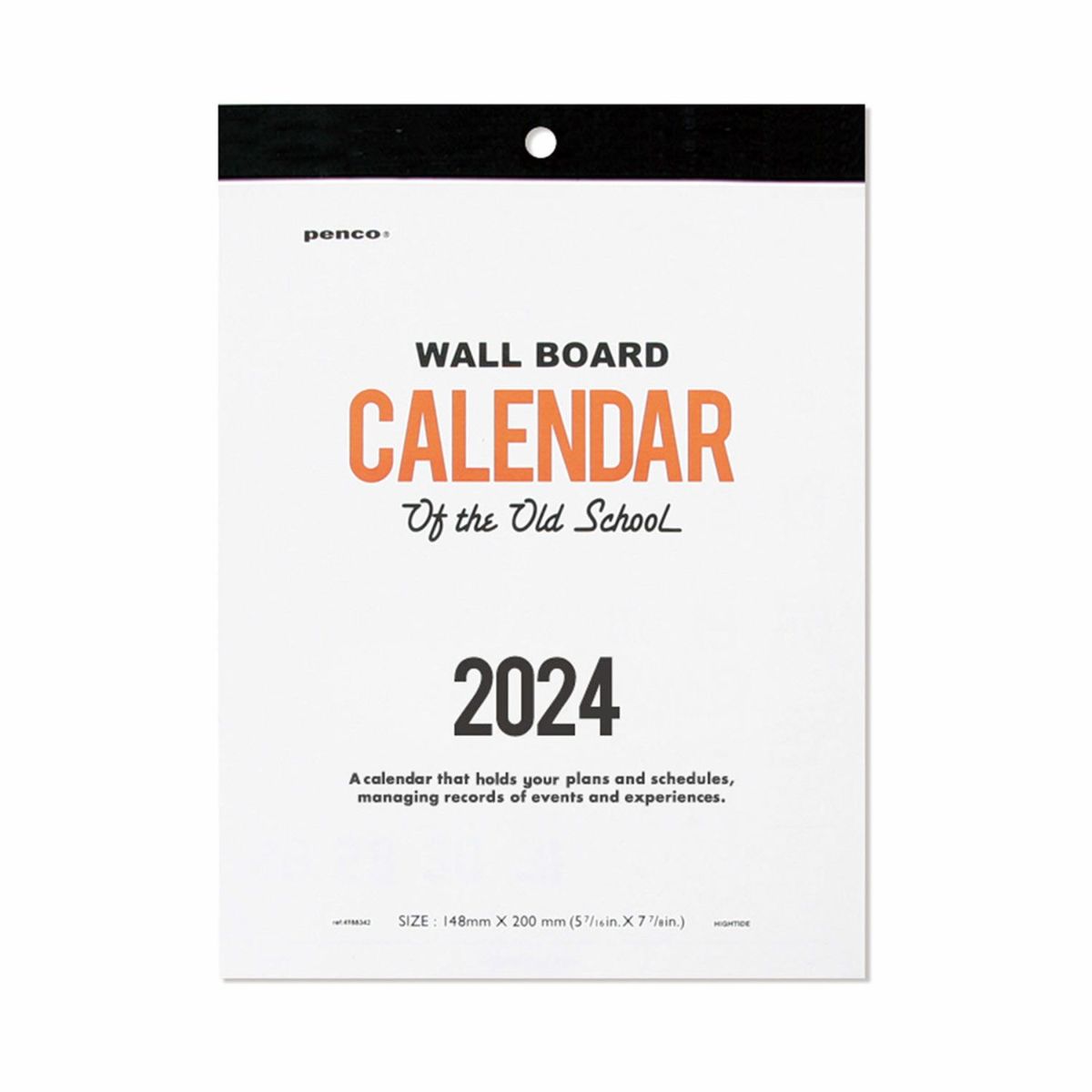 Hightide Penco 2024 Calendar [A4 / A5]
---
The Hightide Penco Calendar for 2024 is a user-friendly, original 12-month calendar available in A4 and A5 formats. It's versatile for desk use and can also be paired with a clipboard or clip for hanging.
A5: Width 14.8 x Height 20.0 x Depth 0.3 (cm)
A4: Width 21.0 x Height 28.0 x Depth 0.3 (cm)
Duration: Jan 2024 - Dec 2024
The calendar is sold as a standalone item. Purchasing a clipboard or clip is recommended for those preferring to hang it on the wall.